GSC Preview Week Ten
November 7th, 2019 7:50pm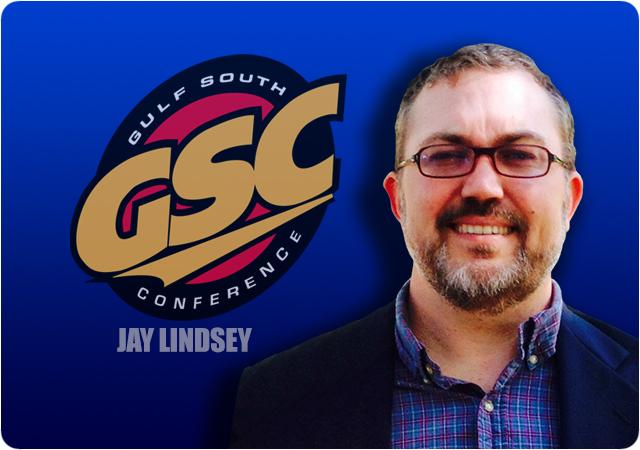 GSC Preview Week Ten
Mississippi College (4-4, 3-3 GSC) at West Alabama (5-4, 2-4 GSC)
When: Saturday, November 9th at 1:00 P.M., ET.
Where: Livingston, AL
Series: West Alabama, 24-19-2
Last Matchup: 2018 – West Alabama 24-03
Live Stats: http://www.statbroadcast.com/events/statmonitr.php?gid=weal
Radio: https://onlineradiobox.com/us/wsly/?cs=us.wsly&played=1
Video: ESPN3 https://www.espn.com/watch?id=1b543734-aeae-4387-b27b-b89edafbfaa9
Analysis: You have an old battle happening in Livingston this weekend between two foes who are right down the road from each other. I was actually surprised to see West Alabama leading the series in this one due to the past success in the 1980's that Mississippi College has had, but they do, and not by much mind you. Both teams are in the middle of the pack in the GSC and both teams are out of playoff contention so this is a battle between the state of Alabama and the state of Mississippi the way I see it. Mississippi College will be coming in with that deadly option attack they run behind the stellar quarterback Detric Hawthorn, who has been known to throw the deep ball a time or two this year that have usually led to touchdowns. Their defense is small, but fast and have had shining moments throughout the year in the secondary. West Alabama, who has been more of passing team this year, but seems lately to have been putting a little bit more effort into their running game, is hoping for big plays and that their defense, who has been stingy as well, can do something that they really haven't been able to do all season long and that is create some turnovers. Quarterback will be a question as well for West Alabama as starter Jack McDaniels was benched in favor of Jacob Murphree last Saturday who then was benched for McDaniels who eventually led them to the win, but both quarterbacks are decent as long as they are careful with throwing the ball. This game will be Senior Day at West Alabama where they will be honoring 22 seniors and the game will also be televised on ESPN 3 so there should be a big crowd on both sides of the stadium. As long as Mississippi College doesn't turn the ball over running the option, and they have been pretty good this season at not doing that and can grab an interception or two, I believe they will come out with a win in this one.
Prediction: Mississippi College 27 West Alabama 24
Allen (2-5) at Shorter (0-9, 0-7 GSC)
When: Saturday, November 9th at 1:00 P.M., ET.
Where: Rome, GA
Series: First Meeting
Last Matchup: First Meeting
Webcast: http://www.mountaincoastnetwork.com/shorter-hawks.html
Live Stats: https://goshorterhawks.com/sidearmstats/football/summary
Radio: N/A
Video: N/A
Analysis: Well this should be the weekend that Shorter breaks that long time losing streak and can take a deep breath once this game is over with and start getting to work on its second win down the road. Allen, and HBCU, comes in from the NAIA football division and although I can't find statistics on this team at all. They did beat Clark-Atlanta out of the SIAC in their first game of the season. It shouldn't matter though. Shorter should have more depth and talent than Allen being it's a home game and being a member of Division 2. Shorter has been playing Aeneas Dennis lately at quarterback who is a dual threat and can make things happen not just with his arm but his legs too. If Shorter continues playing him, and establishes the run with Tupac Lanier behind a young, but talented offensive line, than they should be able to pull out a comfortable win in this one. I have them winning big over Allen this Saturday and I know everyone in the GSC is rooting for them. I know I'm supposed to be unbiased, but 'Come on Shorter, you got this!
Prediction: Shorter 37 Allen 17
Florida Tech (3-6, 1-5 GSC) at North Greenville (3-6, 2-5 GSC)
When: Saturday, November 9th at 1:30 P.M., ET.
Where: Tigerville, SC
Series: Florida Tech, 2-1
Last Matchup: 2018 – Florida Tech 37-07
Live Stats: http://livestats.streamlinehosting.net/nguathletics/football/xlive.htm
Radio: N/A
Video: https://www.youtube.com/northgreenvillesportsnetwork/
Analysis: Two teams that have had some disappointing losses recently will be going at it this Saturday in hopes of not finding themselves right above Shorter at the end of the season. A game of pride and an opportunity to go out on a positive note. North Greenville has a very tough defense as well as a couple of pro prospects in my opinion in Chauncy Haney and Aaron Watson, but offensively, injuries have devastated their ranks. Florida Tech has an amazing quarterback in Mike Diliello, but the downside is he is a freshman and has made some freshman mistakes, but he will be a great one in the years to come. Defensively, Florida Tech is talented, but has allowed some game changing plays to occur, so a little inconsistent. I think this one will be a low scoring game for both teams, and could come down to the final minute.
Prediction: North Greenville 14 Florida Tech 10
West Georgia (6-3, 4-2 GSC) at Delta State (5-3, 4-2 GSC)
When: Saturday, November 9th at 3:00 P.M., ET.
Where: Cleveland, MS
Series: Delta State, 19-14
Last Matchup: 2018 – West Georgia 29-17
Live Stats: http://stats.statbroadcast.com/broadcast/?id=264027
Radio: https://portal.stretchinternet.com/dsu/
Video: https://portal.stretchinternet.com/dsu/
Analysis: I was hoping this game would be televised because it makes for a great game and it has meaning for the winner will walk away with a remote chance to make the playoffs with the loser of course with zero chance. Both teams have talented defenses, but I think Delta State's defense is a little more opportunistic with the likes of Junior Faulk who has six interceptions and that front seven leading the GSC in tackles for losses. West Georgia's defense is very talented, but very inconsistent. Offensively, I have to give the nod to West Georgia in this one. They have a passing game clicking on all cylinders right now and led by their backup Garrett Bass who has come out of nowhere to lead this team, oh and did I mention he passes the ball like Dan Marino. Their running game isn't too shabby either with Chauncey Williams and Eric Swinney in the backfield. Delta State had their best passing attack last week since Breck Ruddick has taken over at quarterback, and he has a nasty offensive line that are road graders for Thunder and Lightning, aka Deion Dampier and Rico Owens. If Ruddick can be mistake free, and Owens and Dampier get twice as many carries each compared to Ruddick, I think Delta State wins this one. If West Georgia is able to pass though anytime they want too, they probably pull this one out. It is Homecoming in the Delta, and believe me this was a tough one to pick, but in a very close low scoring game, I have to go with Delta State.
Prediction: Delta State 18 West Georgia 16
#19 West Florida (7-1, 6-0 GSC) at #1 Valdosta State (8-0, 6-0 GSC)
When: Saturday, November 9th at 7:00 P.M., ET.
Where: Valdosta, GA
Series: Valdosta State, 3-0
Last Matchup: 2018 – Valdosta State 48-21
Live Stats: https://vstateblazers.com/sidearmstats/football/summary
Radio: http://talk921.com/
Video: https://www.espn.com/watch?id=7e523d8b-d054-428e-8166-eb3b5bb8a434
Analysis: The one we have been waiting for. The "granddaddy of them all" as the late Keith Jackson use to say is finally here. Television galore, two top 20 playoff teams, and right when a little cold football weather is starting to arrive, this game has excitement written all over it. I've heard a few people compare this game to the Georgia-Florida game recently, and others comparing it to LSU-Bama game. All I can say is this is the Valdosta State versus West Florida game, and I don't think it will be any less than any of those two I just mentioned. The winner of this one is in the driver's seat to win the GSC along with getting perhaps a top seed in Region Two for the playoffs. You have Harlon Hill candidate Rogan Wells leading a team that leans on the run heavily including himself, but can air it out too, and he is very efficient at doing just that. West Florida's Austin Reed on the other sidelines is having a great season and they have sort of a running back by committee, but they are talented. Both teams set of wide receivers are amazing, and both teams defenses are quick and very opportunistic when it comes to making big plays. I normally don't do this, but this is a big game, so I have broken the positions down.
Quarterback – I have to give the edge to Valdosta State on this one. Probably the next Harlon Hill Trophy winner.
Running Back – I am giving it to Valdosta State in this one as well with Jamar Thompkins and Seth McGill, but Wells also because he has some deceptive speed and has actually won a few games with his legs.
Wide Receiver – Valdosta State has the edge in this one with Brian Saunds leading the GSC and Lio'undre Gallimore not far behind, although West Florida's Tate Lehtio and Quentin Randolph are special.
Offensive Line – Valdosta State has the edge in this one if for no other reason they lead the conference in almost every offensive category you can think of.
Defensive Line – West Florida leads this one when looking at Sacks with them having 23 to Valdosta State's 17. Valdosta State's Thomas Incoom is no one to look over though.
Linebackers – This one was tough, but I like West Florida's Gael Laurent, Andre Duncombe and Trent Archie.
Secondary – West Florida leads the GSC in pass defense and pass defense efficiency, but Valdosta State is right behind them. Look out for Cory Roberts for Valdosta State who has four picks this season.
Kicking – Valdosta State has the edge here by making 66% of their field goals while West Florida has only made 30%.
Punting – West Florida leads this at 44.8 average and Valdosta State with 37.1
Penalties – Both teams I have tied.
Turnovers – West Florida wins this one with a +5 TO Margin and Valdosta State is dead even at 0.
Coaching Staffs – In my opinion, both Head Coaches are pretty phenomenal on what they have been able to do up to this point, along with having great staffs, but I'd probably have to give the nod to Coach Pete Shinnick and his staff on this one. They are veterans now at these big games, and he has proven himself with winning a regional championship as well as his success on the road.
In an upset…..
Prediction: #19 West Florida 33 #1 Valdosta State 27
Super Region Two Regional Rankings Analysis
Rankings (In-Region Record) (D2 Record):
Lenoir-Rhyne-SAC (9-0) (9-0)
Valdosta State-GSC (8-0) (8-0)
Bowie State-CIAA (8-0) (9-0)
Wingate-SAC (8-1) (8-1)
West Florida-GSC (6-1) (6-1)
Carson-Newman-SAC (6-2) (6-2)
Virginia State-CIAA (7-1) (7-1)
Virginia Union-CIAA (6-2) (6-2)
Albany State-SIAC (6-3) (6-3)
West Georgia-GSC (6-3) (6-3)
Analysis: Very interesting that Valdosta State dropped a spot having been on a bye week and Lenoir-Rhyne went to the top spot after a big win against Wingate. Mississippi College dropped out after losing on the road to West Georgia who made their first appearance at #10. SAC has three teams in the Top 7, GSC with two, and CIAA with two and SIAC with none, of course Albany State is sneaking there in the back of the crowd at number nine. If West Florida loses this Saturday, it could drop them out of the Top 7, which wouldn't be good for the GSC, especially if West Georgia loses to Delta State. Delta State could and probably should pop in if they win, but will it be enough to crack that Top 7. Who knows? Well the committee knows. I forgot about them. This should be fun. So roll up your sleeves and get that whiskey out and forget about taking a shower for the next several weeks, oh and say bye to that sweetheart of yours, because it's about to get nasty up in here I do believe.
All questions and comments can be sent to me at [email protected] . Also, feel free to connect with me on twitter at @jc071172_jay.