GSC Preview Week Three
September 19th, 2019 2:58am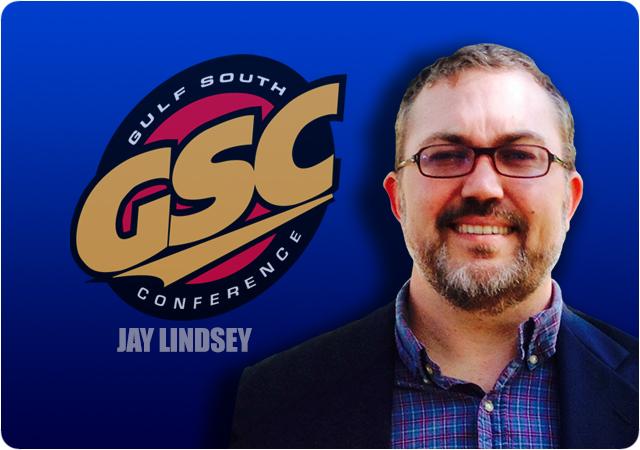 GSC Preview Week Three
September 19, 2019 10:00 P.M.
Well most of the non-conference matchups are behind us and so we now enter that glorious chapter of conference football where the GSC is pitted against the GSC, where heroes and legends are made, and smack talk is the language of the day between the best fans in division two. So let's get to it.
Shorter (0-2, 0-1 GSC) at Fort Valley State (0-2, 0-0 SIAC)
When: Saturday, September 21st at 1:00 P.M., ET.
Where: Fort Valley, GA
Series: First Meeting
Last Matchup: First Meeting
Live Stats: https://fvsusports.com/sidearmstats/football/summary
Radio: Not Available
Video: Not Available
Analysis: This is a game between two teams who are desperately looking for that first win of the season. Shorter is also looking for not only their first win of the season, but their first win in three years. Both offenses and defenses are statistically not looking good at all, so something has to give this Saturday. Shorter is led by quarterback Tyler Pullum, wide receiver Andrew Warren, wide receiver Christian Da-Silva and running back Tupac Lanier. They can definitely hit the big play because they did it twice last week against West Florida. Fort Valley State is led by quarterbacks Demonatay Jones and Slade Jarman. Defensively, Bradley Kirk for Shorter will try to stop any air assault by Fort Valley, while Fort Valley linebacker Majeste Hansberry, who has led the team in tackles the last two games will try to prevent Shorter from getting into the red zone as well as big plays. I think this could be an ugly game if you like offense, but if you like a defensive game, than this might be to your liking. Turnovers will be key in this game. I think Shorter does it though this weekend and wills themselves to a hard fought victory.
Prediction: Shorter 17 Fort Valley State 13
Florida Tech (2-0, 0-0 GSC) at Delta State (1-1, 0-0 GSC)
When: Saturday, September 21st at 7:00 P.M., ET.
Where: Cleveland, MS
Series: Tied, 3-3
Last Matchup: 2018 – Florida Tech 30-12
Live Stats: http://stats.statbroadcast.com/broadcast/?id=264024
Radio: https://portal.stretchinternet.com/dsu/
Video: ESPN 3 https://www.espn.com/watch/
Analysis: Well it is that Pig Pickin' time of year in Cleveland which will be celebrating its 34th birthday this Saturday in this GSC matchup. I think Delta State will not only have some pork roasting on the grill, but I imagine someone will find a panther or two and see what that tastes like, barbeque style. This should actually be a terrific game. Delta State, coming off a heart breaking loss where they were ahead by ten point early in the fourth quarter last week before giving up the lead, will try to impress the crowd and show that they are a full four quarters worth of football type team. They will have to do it against a scrappy and resilient Florida Tech team driving all the way up from South Florida to the humid grace lands of the mighty Delta, and I imagine that might play a factor a little bit in this game. Delta State is led by Patrick Shegog at quarterback who had been steady and has managed the games well for the most part. Rico Owens and Deion Dampier will be running the ball and they are very good. Defensively, Vada King will look to post a slew of tackles again along with Junior Faulk who is a ball hawk and leads the GSC with three interceptions right now. Florida Tech's quarterback, Trent Chmelik has been on fire the last two games, but not much of a running game as they have had in years past to compliment that passing attack. Defensively, safety John McClure who is averaging nine tackles per game will look to assist in the stopping Delta State's running game. I look for Delta State to try and establish long drives by running the ball mixed with some passing, while Florida Tech will look to score early and often and put Delta State in a bind of trying to maybe come back. I still think with the home crowd and with Delta State looking like they are much better than last year that the home team will find the win at the end of the night.
Prediction: Florida Tech 21 Delta State 23
Virginia-Lynchburg (0-3) at West Florida (1-1, 1-0 GSC)
When: Saturday, September 21st at 7:00 P.M., ET.
Where: Pensacola, FL
Series: First Meeting
Last Matchup: First Meeting
Live Stats: http://goargos.com/sidearmstats/football/summary
Radio: http://espnpensacola.com/category/uwf/
Video: http://espnpensacola.com/category/uwf/
Analysis: Not much to write about on this one. More of a practice scrimmage for West Florida than a game. Virginia-Lynchburg is not even an NCAA team and is part of some bush league from what I've heard. West Florida's quarterback Austin Reed, all of those talented wide receivers and Anthony Johnson at running back are going to still play, but probably will be on the bench giving the second and third teamers opportunities to play. I see this one getting way out of hand early, but at least West Florida's backups will get tons of playing game experience. Not even close.
Prediction: Virginia-Lynchburg 00 West Florida 65
#23 West Alabama (2-0, 0-0 GSC) at #1 Valdosta State (2-0, 0-0 GSC)
When: Saturday, September 21st at 7:00 P.M., ET.
Where: Valdosta, GA
Series: Valdosta State, 32-5
Last Matchup: 2018 – Valdosta State 58-24
Live Stats: https://vstateblazers.com/sidearmstats/football/summary
Radio: http://talk921.com/
Video: College Football Saturday Down South; Multiple TV Outlets so pick one.
Analysis: This is the first write up about a game that I'm actually been dreading since I came on board to write for Brandon and D2Football.com. Two top 25 teams will be going at it this Saturday in Title town, USA on a ton of television outlets throughout the southeast. Up until a several years ago, this was not even a good game unless you wore red and black perhaps. From 1985 to 2009, Valdosta State controlled this series. Since 2010, West Alabama has held their own for the most part, but it is still a struggle for them to win consistently such a strong winning championship program like Valdosta State. Lots of notable players playing in this game that are ranked high in the GSC as well as nationally when looking at statistics. Valdosta State's quarterback Rogan Wells is just playing like the Harlon Hill candidate that he is. They also have a two headed monster at running back in Jamar Thompkins and Seth McGill with LC Gallimore playing like a Darren Sproles. I swear he runs faster than a gazelle. Defensively, Thomas Incoom is a beast at defensive end and leads a fast and very talented 'Black Swarm' defense this year. West Alabama is breaking in a new starter this year at quarterback in Jack McDaniels, but veteran Jacob Murphree is seeing his fair share of action early and often as well the last two games, in which both players are playing pretty dang good. Still, the running game is by committee, but the wide receivers are top notch led by tight end Qua Boyd, and wide receivers Bayley Blanchard, Christian Saulsberry and Tyriq Martin just to name a few. A very veteran offense with nine starters including all five offensive line starters, but that also means they got pushed around in last year's game too. Jordan Graddy in the secondary leads the team in tackles which is not usually something you want out of your defense, which is a member of the secondary leading in tackles. I think this is going to be a high scoring game, with special teams playing a big role in determining perhaps the momentum. Another key note is West Alabama hasn't recorded one fumble recovery or interception in two games which I thought was interesting. Penalties, penalties, and more penalties is something I hope to see very little of for both teams. West Alabama leads the GSC in most penalty yards with 148 per game and Valdosta State is not far behind them. The team with the best special teams play and least penalties wins. If West Alabama can somehow get some points with their passing game and those two scat backs of theirs and then every now and then send big 6'2" 240 Demetrius Battle at running back at them, as well as win the turnover, penalties and special teams, they will leave with a win, but if Valdosta State wins those battles and finds creative ways for players such as Ivory Durham to get the ball along with all of those other playmakers, than Valdosta State will run away with the victory. From what I've seen the last two weeks of these two teams, which is all I have to go off of, I am picking the home team. Closer than people think though.
Prediction: #23 West Alabama 31 #1 Valdosta State 38
Albany State (0-2, 0-0 SIAC) at #13 West Georgia (2-0, 0-0 GSC)
When: Saturday, September 21st at 7:00 P.M., ET.
Where: Carrollton, GA
Series: West Georgia, 7-2
Last Matchup: 2018 – West Georgia 45-21
Live Stats: http://www.statbroadcast.com/events/statbroadcast.php?t=1&gid=wega&_ga=2.74726674.1491123365.1568944964-37913117.1563910662
Radio: Not Available
Video: http://www.uwgsports.com/liveEvents/liveEvents.dbml?DB_OEM_ID=24310
Analysis: West Georgia is coming in undefeated with Albany State still looking for that first win of the season. I think West Georgia will try and run the ball almost every play with Chauncey Williams coming off a 200 yard plus performance and dare Albany State to stop them, mixed in with a little bit of passing from Willie Candler to LaPerion Perry, who you may also see run a punt or kickoff back in this game. Albany State is still trying to find their way offensively. If they expect to find a win, than they will have to stop a very talented and more and more physical offense with their defense that hasn't really stopped anyone yet this season, and I don't see it stopping West Georgia this Saturday. Chalk another win up for the GSC against the SIAC.
Prediction: Albany State 13 #13 West Georgia 38
North Greenville (1-1, 0-0 GSC) at Mississippi College (1-1, 0-0 GSC)
When: Saturday, September 21st at 8:00 P.M., ET.
Where: Clinton, MS
Series: First Meeting
Last Matchup: First Meeting
Live Stats: https://www.gochoctaws.com/sidearmstats/football/summary
Radio: https://www.gochoctaws.com/watch/?Live=50&type=Live
Video: https://www.gochoctaws.com/watch/?Live=50&type=Live
Analysis: I see two very scrappy teams in this GSC matchup between an option team with a strong winning tradition and newcomer to the league who is trying to establish themselves as a legit threat to win the GSC one day, sooner than later. North Greenville is led by quarterback London Johnson and freshman running back Dre' Williams. Mississippi College is led offensively by quarterback Detric Hawthorn who can zip right past you if you're not careful. Defensively, North Greenville's Johnny Worthy, Chauncy Haney, who leads the GSC in sacks, and Aaron Watson will look to stop that option in its tracks. Mississippi College's Turner Rotenberry will guide his warriors in an attempt to create some mismatches and turnovers when out on the field. This was a tough one, but all GSC games are tough to pick. I think this really could go either way, but I like what I see in North Greenville, just a three point loss to an FCS school last week, so I am giving North Greenville the edge in this one, but very close.
Prediction: North Greenville 24 Mississippi College 20
All questions and comments can be sent to me at [email protected] . Also, feel free to connect with me on twitter at @jc071172_jay.