GSC Review Week Eight
October 30th, 2019 7:58pm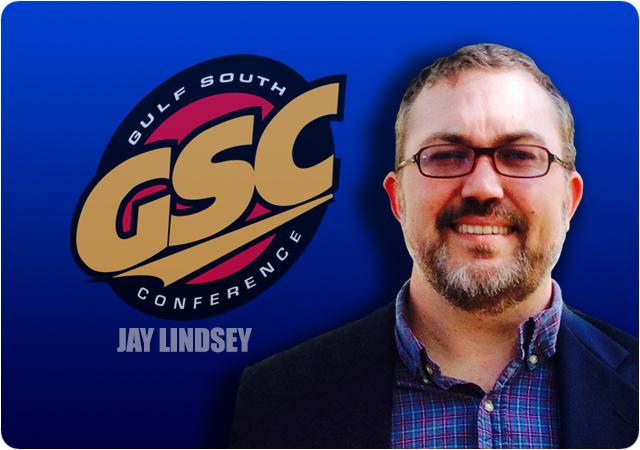 GSC Review Week Eight
Scores & Analysis
(W) #20 West Florida (6-1, 5-0 GSC) – 38
(L) Florida Tech (3-5, 1-4 GSC) – 14
Saturday, October 26th at Melbourne, FL
Analysis: The Coastal Classic or what I like to call the Battle of the Beaches, brought together the two Florida in state teams once again to see who would win the state championship of Florida, at least amongst Division 2 schools. West Florida started off after a couple of Florida Tech interceptions to go up 7-0, but an hour and half weather delay obviously took a lot of steam out of Florida Tech along with their Homecoming crowd on a miserable rainy day. At the half, it was West Florida leading 17-7 and they would never look back. A couple of big running and pass plays in the third quarter led to a final of 38-14. Both teams had about the same total yards produced. The big difference in this one was four turnovers for Florida Tech to West Florida's one. It is sort of a head scratcher when looking at Florida Tech for this game as well as their season this year. Certainly they have had their fair share of injuries, i.e. Daniel Welch and Trent Chmelik, but who hasn't? With them being located on the beach and in the world's hotbed for football recruits in South Florida, they should definitely be playing more up to speed then what they are showcasing after seven years of having a team in the GSC. Their playoff hopes are definitely done for this season, but they can get a good start for 2020 and end on a good note by perhaps winning two out of their next three or all three of them. West Florida has been improving more and more each week and now are 2nd place in the GSC with a huge battle looming in Valdosta in a couple of weeks. They have obviously, when looking at their resume since they have joined the league, have accomplished more than probably anyone around expected them too. I am surprised they did not rise higher in the national rankings this week. I certainly voted them to move up several spots. Of course the only rankings that really matter are the ones at the end of the season. Notable players for this game for West Florida was Shomari Mason, who ran for 103 yards and one score and tabbed GSC freshman of the week, Gael Laurent and Sharod Oliver with one interception each, and punter Dawson Hamlin with a 51.7 average on three punts, with two inside the 20. Florida Tech's notable standouts were Mike Diliello at quarterback who rushed for 136 yards and one score and also passed for another one, and Cornelius Doe who has a pick. Florida Tech hosts West Alabama next Saturday and West Florida will host North Greenville.
(W) West Georgia (5-3, 3-2 GSC) – 33
(L) West Alabama (4-4, 1-4 GSC) – 17
Saturday, October 26th at Livingston, AL
Analysis: West Georgia and West Alabama both came into this game on life support for a possible playoff bid as well as to get back on the winning track. It was going to be who wanted it more, who had more desire and heart, and who was going to be more physical than whom? Well, West Georgia came away answering all of those calls with an astounding affirmative. West Georgia started firing on all cylinders early in the game which is exactly what coach David Dean had said prior to the game he wanted and felt the need to have that happen in order to win. Well they did exactly that by going up 13-0 in the 1st quarter. West Alabama never gave up the fight though and every time you thought the game was no longer in doubt, West Alabama would score and make it a little closer, unfortunately, they just could not get their running game going which has been an issue all year long. West Georgia held them to 43 yards rushing for the entire game and on the flip side was able to rush for 220 yards. I thought Eric Swinney ran like a beast and was very surprised he only had nine carries because he rushed for 80 yards, which is 8.8 a carry. WOWZER! He might would have had 220 himself if given the ball 30 times. On a not so good note was quarterback Willie Candler getting injured which brought in backup Garrett Bass who actually managed the game very well. We will keep an eye on this injury with Candler as the week goes on. I did think West Alabama quarterback Jacob Murphree and West Georgia's John Hurst stood out as well and were very impressive. Total yards were in the 400 mark for both teams, but the 220 yards rushing versus 43 was the biggest difference I believe along with two turnovers for West Alabama versus zero for West Georgia. Notable players not already mentioned for West Georgia was Quan Harrison with five catches for 106 yards and one score, TJ Fehoko and Chad Price with one sack each and Nasier Currie-Sadler with one pick. Omar Cervantes also made two key field goals in the game. West Alabama's Tyriq Martin had a career day with 4 catches for 139 yards, along with Christian Saulsberry who had some good returns, one of them almost for a score, but called back on a penalty. West Georgia will host a heavily improved and dangerous Mississippi College team next and West Alabama will travel down to south Florida to play Florida Tech to see who can avoid the gutter.
(L) Shorter (0-8, 0-6 GSC) – 41
(W) Mississippi College (4-3, 3-2 GSC) – 20
Saturday, October 26th at Clinton, MS
Analysis: Mississippi College came off a bye week looking to continue their winning streak with Shorter coming into town, while Shorter came in still looking for that first elusive win. It didn't take much passing at all, literally, for Mississippi College to establish their dominant option run game against Shorter in this one. Mississippi College ran for 395 yards with only 12 yards passing. Jordan Wright, GSC offensive player of the week, had 127 yards rushing with two scores and Detric Hawthorn had 120 yards rushing with one score. Ja'Mori Mark ran for an incredible 81 yards on just four carries for one more score for just good measure. Cole Rotenberry also added a 92 yard kickoff return for a touchdown. Shorter went in a different direction by starting Aeneas Dennis at quarterback who is definitely a dual threat, and he was able to pass for 142 yards and run for 99 and a score. Mississippi College, who will be discussed in this week's preview article Regional Ranking section up a little bit more, is looking to improve its argument that they are indeed a playoff team and have taken the next step, but they will have to travel to West Georgia and face a tough team who also is yearning for a playoff berth. It should be quite a matchup. Shorter will be hosting another potential playoff opponent along with a great defense in Delta State next Saturday.
(W) #1 Valdosta State (8-0, 6-0 GSC) – 20
(L) North Greenville (3-5, 2-4 GSC) – 15
Saturday, October 26th at Tigerville, SC
Analysis: Can you say high blood pressure? I was getting concerned that the emergency room was filling up fast at South Georgia Medical Center during this game. I think everyone knew that North Greenville was a scrappy and tough team, but on paper, they looked to be more of a below average offensive step with lots of injuries. Well they showed up and almost pulled off a tremendous upset that would have rocked not only the GSC, but D2 football as a whole. Every great team is going to have those moments though, so I would advise the entire Valdosta State nation to take a deep breath and just relax and perhaps keep some tums, perhaps a mini bottle with you the rest of the season. I certainly know that Rogan Wells was the man to lead this team to victory during the most adverse moment this team has had all season long, and he proved it by scoring on a 40 yard run on 4th and two, behind 15-14 with under a minute to go in the game. That deserves a WOWZER! I know there are some fans out there that are expecting 65-0 blowouts by this defending national championship team, but that's not reality. Even the best are going to have a bad day at the office every now and then. Sure, perhaps Coach Gary Goff could have put in Ivory Durham and shook things up a little bit, but Coach Gary Goff saw something I believe. I believe he saw a scenario that at some point in the playoffs Valdosta State will face, and he needed to see for himself how Rogan would handle that type of situation and so he left him in. I don't think coach Goff expected any less from Rogan, but I just think he felt Rogan and the entire team needed to have stability in a tremendous situation when everything seems to go against you in order to pull out a victory and they did. North Greenville, although playing with a determined defense, couldn't overcome the three turnovers. That tells you how tough North Greenville was playing on defense, by leading in the fourth with three turnovers. Valdosta State will have to get better at stopping that run if they expect to win their next two games though, arguably their toughest all season long coming up, and especially for the playoffs. Wells was still efficient at 23 of 33 for 203 yards, even though he had those two picks. Brian Saunds had another great day with 106 yards receiving and one score, and defensively, Cory Roberts, GSC defensive player of the week, had 2 key picks, one to seal the deal. North Greenville's Tyler Bell had 73 yards for one score, with Aaron Watson and Johnny Worthy adding a pick each on defense. Incredibly, Chauncy Haney was limited to just four tackles, mostly being double teamed, so that allowed for Kwame Livingston to have 2.5 tackles for losses and 1.5 sacks and 1 fumble forced and recovered. North Greenville's Matt Gravely earned GSC special team's player of the week by booting all three field goal attempts through the uprights. Like I mentioned earlier, Valdosta State, after a bye week next Saturday, will go into what is arguably their toughest two games all season long, a nationally televised game with West Florida for the GSC championship and on the road against West Georgia for the peach basket. North Greenville heads to West Florida next.
GSC Weekly Awards
Offensive Player of the Week
Week One – Valdosta State – Junior - Quarterback Rogan Wells
Week Two – West Georgia – Freshman – Running Back Chauncey Williams
Week Three – Valdosta State – Junior – Quarterback Rogan Wells
Week Four – Florida Tech – Freshman – Quarterback Mike Diliello
Week Five – North Greenville – Sophomore – Quarterback Bryce Fields
Week Six – West Georgia – Senior – Quarterback Willie Candler
Week Seven – Valdosta State – Junior – Wide Receiver Brian Saunds
Week Eight – Mississippi College – Senior – Running Back Jordan Wright
Defensive Player of the Week
Week One – Delta State – Senior – Linebacker Vada King
Week Two – Valdosta State – Sophomore – Defensive Lineman Thomas Incoom
Week Three – Valdosta State – Sophomore – Defensive Back Aaron Dawson
Week Four – North Greenville – Senior – Defensive Lineman Chauncy Haney
Week Five – North Greenville – Sophomore – Dantevian Byrd
Week Six – North Greenville – Senior – Defensive Lineman Chauncy Haney
Week Seven – Delta State – Senior – Linebacker Vada King
Week Eight – Valdosta State – Junior – Defensive Back Cory Roberts
Special Teams Player of the Week
Week One – West Alabama – Senior – Punter Zach Gaines
Co-Week Two – West Alabama – Junior – Tight End Tyler Butler
Co-Week Two – North Greenville – Junior – Wide Receiver Harold Hilton
Week Three – Delta State – Senior – Placekicker Taylor Crabtree
Week Four – Delta State – Senior – Placekicker Taylor Crabtree
Week Five – West Georgia – Sophomore – Placekicker Omar Cervantes
Week Six – North Greenville – Junior – Defensive Back Johnny Worthy
Week Seven – Valdosta State – Freshman – Defensive Back Jay Hawthorne
Week Eight – North Greenville – Senior – Placekicker Matt Gravely
Freshman of the Week
Week One – North Greenville – Running Back Dre' Williams
Week Two – No Players were selected by the GSC.
Week Three – Florida Tech – Quarterback Mike Diliello
Week Four – Florida Tech – Quarterback Mike Diliello
Week Five – West Florida – Quarterback Austin Reed
Week Six – Shorter – Linebacker Xavier Robinson
Week Seven – West Florida – Linebacker Gael Laurent
Week Eight – West Florida – Running Back Shomari Mason