GSC Review Week Eleven
November 20th, 2019 2:05am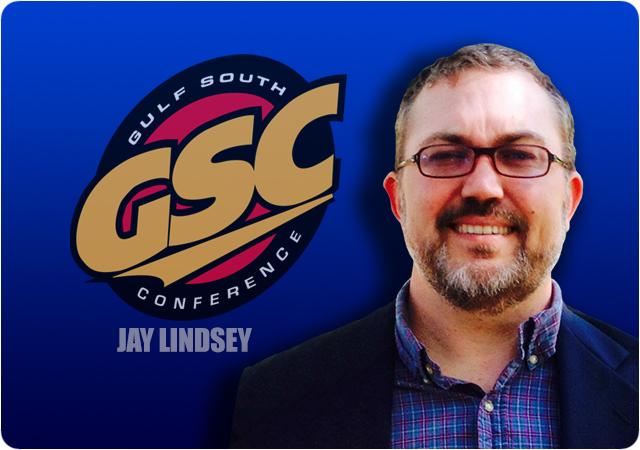 GSC Review Week Eleven
Scores & Analysis
(L) Shorter (1-10, 0-8 GSC) – 03
(W) Florida Tech (5-6, 3-5 GSC) – 42
Saturday, November 16th at Melbourne, FL
Analysis: You know when you have drank too much of that whiskey and you're feeling pretty miserable the next day with that hangover, but by the end of the day, you're feeling much better? Well, I'm going to go out on a limb here and guess that is how Shorter's football coaches are feeling right now, that it's finally ended. If you're honest with yourself when evaluating this program, you have to admit that they improved overall from last year to this year. They achieved their first win, and had West Florida scratching their heads at halftime when they were only leading Shorter 14-0 and they almost got a win, lost by seven, against North Greenville in the 2019 GSC Mud Bowl. I know this past weekend's behind the woodshed whipping to Florida Tech didn't probably help end the season on a positive note, but I can think of some positives going into recruiting and spring for this team, but I will talk about this more during the off season. Offensively for Florida Tech, quarterback Mike Diliello threw for 3 touchdowns which led to their offense racking up 430 yards to Shorter's 132. Shorter's Nicholas Pope did kick a field goal to prevent the shutout. Both teams will now focus on recruiting and getting ready for spring ball.
(L) Delta State (6-4, 5-3 GSC) – 13
(W) Mississippi College (5-5, 4-4 GSC) – 37
Saturday, November 16th at Clinton, MS
Analysis: Delta State came into this game on the verge of getting into the playoffs as well as I had them picked to win this one, but it didn't quite work out the way we had expected it to go. Mississippi College had other ideas in this Heritage Bell classic rivalry game. Statistically, Delta State won, except in the turnover battle where Mississippi College had two to Delta State's three, but more importantly, Mississippi scored 14 points off of Delta State's three turnovers compared to Delta State not able to come up with any points off the two turnovers that Mississippi College had during the game. Definitely a disappointing loss for Delta State being so close to the playoffs and then letting it slip right through their fingers in what turned out to be their last game of the season, but also to their in state rival. Mississippi College ended on a huge positive note by beating their rival as well as going undefeated at home. Should be very interesting to see these two rivals battle it out in the years to come. It will also be interesting to see if Delta State makes any coaching staff changes during the off season.
(L) West Alabama (6-5, 3-5 GSC) – 37
(W) #21 West Florida (8-2, 7-1 GSC) – 48
Saturday, November 16th at Pensacola, FL

Analysis:
From reading the message boards this week, there were a couple of different names that the fans liked in regards to giving this game a title, but for now, I will just leave the title of this game to the powers at both schools. West Florida came into this game to solidify its playoff hopes as well as to finally get that elephant off its back in regards to never have beaten West Alabama at home. They were able to achieve both in what seemed like a wild, wild, west shootout. I was able to attend this game and of course it is always beautiful to watch football overlooking beautiful Pensacola Bay, especially in the evening when the sun was going down. To top it off, it was Military Appreciation and Senior day for West Florida, who brought in the U.S. Army Golden Knights parachute team who were amazing. Hats off to everyone at West Florida in making the pre-game festivities a blast. Speaking of blast, there wasn't a whole lot of defense going on in this one, just two prolific offenses, but West Florida happened to have a few more balls go their way. Over 1000 yards of offense was generated in this game with West Alabama garnering 547 and West Florida gaining 544. West Alabama won the rushing battle with 202 versus 101, but penalties were a killer as they have been all season long as well as turnovers where West Alabama had three and West Florida only one. Also, watch out for West Florida's Quentin Randolph in the future. You might see this young man on Sunday's. West Alabama's secondary had no answer at all covering him, which is why he won GSC Offensive Player of the Week after catching eight passes for 171 yards and three scores. Randolph was able to accomplish this thru the efficient passing of freshman quarterback Austin Reed, who also garnered GSC Freshman of the Week after throwing for 443 yards and five scores and going 28 of 39 with no picks. WOWZER for both those young men. In the end, West Alabama couldn't keep up with West Florida on scoring touchdowns, but their kicker, Tre Jackson did win GSC Special Teams player of the week by kicking three field goals with no misses, but it just wasn't enough. West Florida will now travel to Wingate in the first round of the playoffs while West Alabama hits the recruiting trail, but ending the year at least with a winning season. West Alabama will be another GSC team to keep an eye on in regards to any possible coaching staff changes, especially on defense.
(W) #1 Valdosta State (10-0, 8-0 GSC) – 42
(L) West Georgia (6-5, 4-4 GSC) – 14
Analysis: The infamous Battle of the Peach Basket took place at West Georgia this past Saturday as top ranked Valdosta State came into town to win the GSC outright, beat their in state rival which would guarantee bringing the Peach Basket home, and most importantly, grabbing that top ranked region two spot which would mean a first round bye. West Georgia came in with little to no playoff hopes which left playing for pride and winning the Peach Basket in front of their home crowd. Unfortunately, it Valdosta State is just on another level again this year compared to everyone else and West Georgia isn't any exception. Although it was close at halftime with West Georgia down just 21-14, the second half was all Valdosta State where they outscored the home team 21-0. The GSC Offensive Player of the Year, quarterback Rogan Wells was on fire as he has been all season long by throwing for almost 200 yards and running for another 117. Jamar Thompkins led all rushers with 129 yards and three scores, while Thomas Incoom led the Black Swarm defense with 2.5 sacks. West Georgia's Willie Candler came back off of injury and was 26 of 45 for 374 yards and one score, but he was sacked six times. West Georgia also had one of its worst rushing totals all season long by gaining only 16 yards. That just did not cut it compared to Valdosta State hammering away with 325 yards on the ground along with five scores. The win gave Valdosta State the first round bye, while West Georgia will try and regroup and build for next season. They obviously are going to have to get better on that offensive line because they have some great running backs, and their defense, although played well at times this season, definitely underachieved based on the top level talent they had, so another team to look out for in the coming months for any possible staff changes.
GSC Weekly Awards
Offensive Player of the Week
Week One – Valdosta State – Junior - Quarterback Rogan Wells
Week Two – West Georgia – Freshman – Running Back Chauncey Williams
Week Three – Valdosta State – Junior – Quarterback Rogan Wells
Week Four – Florida Tech – Freshman – Quarterback Mike Diliello
Week Five – North Greenville – Sophomore – Quarterback Bryce Fields
Week Six – West Georgia – Senior – Quarterback Willie Candler
Week Seven – Valdosta State – Junior – Wide Receiver Brian Saunds
Week Eight – Mississippi College – Senior – Running Back Jordan Wright
Week Nine – West Georgia – Freshman – Quarterback Garrett Bass
Week Ten – Valdosta State – Junior – Quarterback Rogan Wells
Week Eleven – West Florida – Senior – Wide Receiver Quentin Randolph
Defensive Player of the Week
Week One – Delta State – Senior – Linebacker Vada King
Week Two – Valdosta State – Sophomore – Defensive Lineman Thomas Incoom
Week Three – Valdosta State – Sophomore – Defensive Back Aaron Dawson
Week Four – North Greenville – Senior – Defensive Lineman Chauncy Haney
Week Five – North Greenville – Sophomore – Dantevian Byrd
Week Six – North Greenville – Senior – Defensive Lineman Chauncy Haney
Week Seven – Delta State – Senior – Linebacker Vada King
Week Eight – Valdosta State – Junior – Defensive Back Cory Roberts
Co-Week Nine – Delta State – Junior – Defensive Back Junior Faulk
Co-Week Nine – West Alabama – Senior – Defensive End Jordan Jones
Week Ten – Delta State – Junior – Linebacker Marvin Terry
Week Eleven – Mississippi College – Senior – Defensive Back Derric Hawthorn
Special Teams Player of the Week
Week One – West Alabama – Senior – Punter Zach Gaines
Co-Week Two – West Alabama – Junior – Tight End Tyler Butler
Co-Week Two – North Greenville – Junior – Wide Receiver Harold Hilton
Week Three – Delta State – Senior – Placekicker Taylor Crabtree
Week Four – Delta State – Senior – Placekicker Taylor Crabtree
Week Five – West Georgia – Sophomore – Placekicker Omar Cervantes
Week Six – North Greenville – Junior – Defensive Back Johnny Worthy
Week Seven – Valdosta State – Freshman – Defensive Back Jay Hawthorne
Week Eight – North Greenville – Senior – Placekicker Matt Gravely
Week Nine – West Alabama – Senior – Placekicker Tre Jackson
Week Ten – West Florida – Sophomore – Punter Dawson Hamlin
Week Eleven – West Alabama – Senior – Placekicker Tre Jackson
Freshman of the Week
Week One – North Greenville – Running Back Dre' Williams
Week Two – West Georgia – Running Back Chauncey Williams
Week Three – Florida Tech – Quarterback Mike Diliello
Week Four – Florida Tech – Quarterback Mike Diliello
Week Five – West Florida – Quarterback Austin Reed
Week Six – Shorter – Linebacker Xavier Robinson
Week Seven – West Florida – Linebacker Gael Laurent
Week Eight – West Florida – Running Back Shomari Mason
Week Nine – West Georgia – Quarterback Garrett Bass
Week Ten – West Florida – Running Back Shomari Mason
Week Eleven – West Florida – Quarterback Austin Reed
GSC 2019 Year Awards
GSC Coach of the Year
Valdosta State – Gary Goff
Mississippi College – John Bland
GSC Offensive Player of the Year
Valdosta State – Junior – Quarterback Rogan Wells
GSC Defensive Player of the Year
North Greenville – Senior – Defensive End Chauncy Haney
GSC Offensive Freshman of the Year
West Florida – Quarterback Austin Reed
GSC Defensive Freshman of the Year
Shorter – Defensive Back Xavier Robinson
GSC All-Conference Team
https://gscsports.org/news/2019/11/19/gsc-announces-2019-football-all-conference-awards.aspx