GSC Review Week Five
October 9th, 2019 3:21am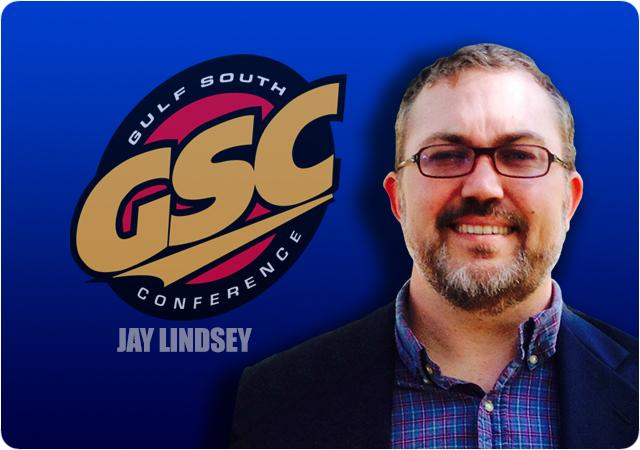 GSC Review Week Five
So, if you are making any bets on any of my predictions, especially this past week, than all I can say is God help you. I was 1-4 this past weekend which was my worst week yet this season. Week three was pretty bad when I went 3-3. Overall, I am 23-10 overall and 8-5 in GSC games. On that note, let me dive right in and try to figure out how I winded up scratching my watch or winding my butt on this weekend's past games.
Scores & Analysis
(L) Shorter (0-5, 0-3 GSC) – 34
(W) West Georgia (3-2, 1-1 GSC) – 44
Saturday, October 5th at Carrollton, GA
Analysis: Right when I felt like West Georgia, who was on a two game losing streak, was on their way down, they proved they are not out of the fight yet. They got exactly what the doctor ordered which was a game against Shorter, who is just not there yet talent wise with the rest of the GSC, but I still would not be shocked if Shorter wins a game, maybe two by the end of the year. It probably wasn't what West Georgia was expecting because only 10 points separated both of them by the time the game ended, but a win is a win as they say. West Georgia accounted for 593 total yards, with 332 of those yards passing and 261 rushing. Shorter on the other hand did not do badly at all, offensively speaking, in the loss. They had 505 yards total offense, 331 of those passing and 174 rushing. West Georgia did have 10 penalties for 115 yards which is not good, but they did win time of possession with 32:33 over Shorter's 27:27. At the end of the first quarter, West Georgia only had a 14-10 lead, but by halftime they had extended that lead to 27-13. Shorter went on a 14-3 run in the fourth quarter, but it just wasn't enough. Notable players for West Georgia in the win were quarterback Willie Candler who went 27 of 35 for 332 yards and one score. Freshman sensation, Chauncey Williams, was back to his old self by running for 126 yards on 16 carries for a 7.9 average. Wide receiver John Hurst was Candler's favorite target for the evening with 6 catches for 106 yards for one score. T.J. Fehoko led the defense with 1.5 tackles for losses and 1 sack and forced fumble. Kicker Omar Cervantes won GSC Special Teams player of the week by kicking three field goals. Shorter was led by Tyler Pullum who threw for 331 yards and two scores, but did have one pick. Tupac Lanier, who I have been thoroughly impressed with, rushed for 122 yards on just eight carries for a WOWZER average of 15.3 yards. Kameron King caught 8 passes for 123 yards to add into the mix. Defensively, Shorter was led by Xavier 'I'm everywhere' Robinson with 13 tackles, three for losses and one sack. Shorter still has a little ways to go, but they aren't far away from a win. West Georgia got some pick me up from this win, and they will need it as they face the meat of their schedule coming up.
(W) North Greenville (2-3, 1-2 GSC) – 29
(L) West Alabama (3-2, 0-2 GSC) – 28
Saturday, October 5th at Livingston, AL
Analysis: Um, can someone go knock on the door of the head soccer coach at West Alabama and ask if anyone wants to try out for a little scholarship money? Not knocking the great All-American Zach Gaines at all, but Gaines is a punter, not a kicker. I would think if you're going to be without your kicker for two or more weeks, you go round up somebody from the soccer team. Maybe I'm off my rocker. No matter what, North Greenville pulled the upset this past Saturday by staying focused, never quitting, blocking a field goal, throwing a long bomb right after that, and then getting a three and out with time enough to kick the game winner. Wins haven't come easy in Tiger stadium in a long time, but this was a heartbreaker in front of the home game on live national TV. North Greenville was only averaging less than 300 yards offense coming into this game, but they accounted for 479, 282 in the air and 197 on the ground. The turnover battle was even at one a piece and penalties were about even as well. The biggest difference I saw was a team that ran the ball 46 times versus 32 times. They also ran for 197 yards versus 111 yards. North Greenville simply played physical big boy football by running the pigskin and stopping the run for the most part, the few times West Alabama did run. North Greenville was led by spectacular Dre' Williams who ran for 127 yards and had 69 receiving yards and a score to tack on to that. First time starter Bryce Fields, GSC offensive player of the week, played like a senior veteran by throwing for 282 yards and two scores. Harold Hilton had the key catch that led to a score to put them within two points of West Alabama. He finished with three catches for 97 yards and a score. West Alabama's offensive line came into this game ranked first in the GSC for only allowing two sacks through four games. North Greenville put a stop on that by collecting eight tackles for losses with three being sacks. They were led by GSC defensive player of the week, Dantevian Byrd, who had 11 tackles, a WOWZER (I'm beginning to like that word) 4.5 tackles for losses and one sack and pass breakup. Matt Gravely was 3-4 on field goals with one being the game winner. West Alabama's Jack McDaniels threw for 248 yards and a score, but had a tough time leading the last two offensive drives, one a forced field goal that was blocked after getting all the way to the seven yard line, and the other a pick on the first play of the last possession that sealed the deal. Derek Underwood did rush for 120 yards and a score for a 6.3 average. It was a tough game, but you could see that North Greenville wanted it more than West Alabama. We will see how both teams respond in the coming weeks.
(L) Mississippi College (2-3, 1-2 GSC) – 17
(W) Valdosta State (5-0, 3-0 GSC) – 42
Saturday, October 5th at Valdosta, GA
Analysis: Valdosta State just kept clicking this weekend on all cylinders by dominating a very tough Mississippi College team. Valdosta State had 405 total yards, probably low to their standards, but held Mississippi College to just 253 yards, although, 229 of those were running using that dreaded option attack of theirs. Both teams seemed to do better penalty wise and so that's a plus, especially for Valdosta State. Valdosta State's Rogan Wells had another Rogan Wells type of game. Very efficient with a WOWZER 19 of 24 for 191 yards and three touchdowns. He also ran for 35 yards. Jamar Thompkins led all rushers with 149 yards on just 10 carries for a 14.9 average. Can I get a WOWZER? Dalton Mydell had 10 tackles with one for a loss, but overall the Black Swarm had six tackles behind the lines with three being sacks. Mississippi College really couldn't get their running option attack going like they wanted to. Detric Hawthorn did run for two scores though and defensively they were led by Calvin Sims with eight tackles and one for a loss and a fumble recovery. I don't think anyone will disagree that Mississippi College is better than last year, perhaps significantly, but they may have a couple of more years to be at the level of Valdosta State, but hey, who in the GSC doesn't?
(L) Delta State (3-2, 2-1 GSC) – 03
(W) West Florida (4-1, 3-0 GSC) – 48
Saturday, October 5th at Pensacola, FL
Analysis: Another surprising loss, at least to me it was. Delta State had been playing good and came off a dominating performance against North Greenville, while West Florida struggled in an overtime win with Mississippi College in addition to they just had not been looking like the fast paced team they've had in the last couple of years, but they were definitely back to form this past Saturday. I was mainly surprised at the thrashing they handed Delta State by not even letting them score a touchdown in the game. Delta State came in with a pretty good attacking defense and a strong running game. Yes, they have had some injuries, especially at quarterback, but injuries is the name of the game. Not sure how much more the wonderful fans of Delta State will be able to deal with a roller coaster team like this one. West Florida had 439 total yards, with 262 passing and 177 rushing while limiting Delta State to just 217 yards, 105 passing and only 112 rushing. WOWZER! One interesting note is Delta State won the time of possession with 34:16 to 26:13. West Florida's notable players were GSC Freshman of the week, Austin Reed, who threw for 262 yards and four touchdowns along with one pick. Shomari Mason had 100 yards on, get this everyone, 6 carries for 16.7 average. Can I get a DOUBLE WOWZER? Demetri Burch caught two touchdown passes as well. The whole West Florida defense gets a WOWZER for collecting 9.5 tackles for losses and four sacks. I'm not sure why, but I noticed Delta State's quarterback Breck Ruddick had 12 rushing attempts and Robbie Evans had 10 carries compared to the two headed monster of Rico Owens and Deion Dampier having only eight and six carries respectively, which is interesting since they have carried the load in every game up until this one toting the rock. I will see what I can find out. No matter what, the coaching staff is going to have to sit down with this Delta State team and try and instill some consistency in them during the rest of the season. Wouldn't surprise me a bit if they beat the number one team in the country next week based on the extreme high and lows they have had recently. Actually, I was kidding. It would surprise me.
(W) Fort Valley State (3-2, 1-0 SIAC) – 33
(L) Florida Tech (3-2, 1-1 GSC) – 28
Saturday, October 5th at Melbourne, FL
Analysis: Final surprise of this past weekend. Looks like it was a similar game to the West Alabama-North Greenville game where Florida Tech had a 10 point cushion three times, but kept allowing Fort Valley State back into the game, which they took advantage of. Statistically, both teams were pretty even with around 400 yards total offense, around 140 rushing yards, and around 265 passing yards. The difference was Fort Valley State did not travel all that way to lay down and get kicked around. They kept fighting the whole time, unfortunately, Florida Tech could not find a way to put them down for the count. Mike Diliello passed for 288 yards, but no scores and one pick and was sacked four times. He did rush for 100 yards though for two scores. Tyrone Cromwell had a 96 yard pick six to lead the defense and kicker Trey Schaneville was 3 for 3 on field goals. Fort Valley State was led by Slade Jarman who passed for 254 yards and threw one score and a pick, but he also ran for 3 scores. Defensively, and I'm not sure I can give a WOWZER to a player from an opposing conference that I don't cover, but what the heck. Let's live a little. The night's still young and I'm only on my second Jack on the rocks. Demetrius Harris. This man had 5.5 tackles for losses and 4 sacks along with two forced fumbles. Wait for it. Wait for it. WOWZER!!! Three turnovers, the sacks and tackles for losses and not being able to put Fort Valley State away ended up being all major factors in Florida Tech losing this one. Florida Tech is still a good team, however, they will have to find a way to bounce back and get back on track after this tough loss in front of the home crowd.
GSC Weekly Awards
Offensive Player of the Week
Week One – Valdosta State – Junior - Quarterback Rogan Wells
Week Two – West Georgia – Freshman – Running Back Chauncey Williams
Week Three – Valdosta State – Junior – Quarterback Rogan Wells
Week Four – Florida Tech – Freshman – Quarterback Mike Diliello
Week Five – North Greenville – Sophomore – Quarterback Bryce Fields
Defensive Player of the Week
Week One – Delta State – Senior – Linebacker Vada King
Week Two – Valdosta State – Sophomore – Defensive Lineman Thomas Incoom
Week Three – Valdosta State – Sophomore – Defensive Back Aaron Dawson
Week Four – North Greenville – Defensive Lineman Chauncey Haney
Week Five – North Greenville – Sophomore Dantevian Byrd
Special Teams Player of the Week
Week One – West Alabama – Senior – Punter Zach Gaines
Co-Week Two – West Alabama – Junior – Tight End Tyler Butler
Co-Week Two – North Greenville – Junior – Wide Receiver Harold Hilton
Week Three – Delta State – Senior – Placekicker Taylor Crabtree
Week Four – Delta State – Senior – Placekicker Taylor Crabtree
Week Five – West Georgia – Sophomore – Placekicker Omar Cervantes
Freshman of the Week
Week One – North Greenville – Running Back Dre' Williams
Week Two – No Players were selected by the GSC.
Week Three – Florida Tech – Quarterback Mike Diliello
Week Four – Florida Tech – Quarterback Mike Diliello
Week Five – West Florida – Quarterback Austin Reed