GSC Review Week Four
October 2nd, 2019 3:58am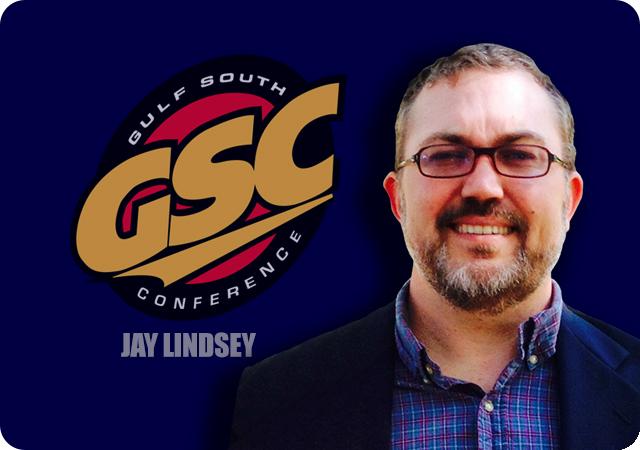 GSC Review Week Four
Scores & Analysis
(W) #1 Valdosta State (4-0, 2-0 GSC) – 44
(L) Shorter (0-4, 0-2 GSC) – 07
Saturday, September 28 at Rome, GA
Analysis: There were two streaks on the line with this one: Valdosta State's winning streak and Shorter's losing streak, so something had to give or stay constant, right? Unfortunately for Shorter, the misery continues. Valdosta State took this game as though Shorter was a top 10 team and so it almost seems when looking at the statistics that Valdosta State played the perfect game. Valdosta State had 671 total yards to Shorter's 106. Incredible! The other numbers are just as incredible. Valdosta State passed for 225 yards to Shorter's 73, rushed for 446 yards to Shorter's 33, and 32 first downs to Shorter's six. Valdosta State went up 14-0 in the first quarter, and then 28-7 by halftime, with Shorter finally getting on the board. Valdosta State outscored Shorter 16-0 in the entire second half, so again, total domination. Okay, I know what you're thinking. There has to be something these guys in South Georgia has to work on. Well, the only thing I see is perhaps the penalties again. They had nine for 96 yards against Shorter. A real good disciplined team, perhaps in the playoffs, could take advantage of these penalties if Valdosta State isn't careful, but I know coach Gary Goff realizes it and has addressed it multiple times, so I think this number will eventually wear down as the season goes along. Notable players were again all world quarterback Rogan Wells who was 15 of 19 for 154 yards and one score and ran for another one. Running back Jamar Thompkins had his best game this year running for 12 for 150 yards and one score. Seth McGill ran for another two scores. Brian Saunds caught six for 96 yards and one score, and David White caught another pass for a score. Nick Moss led the Black Swarm with 1.5 sacks. The Black Swarm all totaled had seven tackle for losses and four sacks. Shorter's John Dietl caught one pass for their only score. Defensively, Nehemiah Reddish had 10 tackles and Xavier Robinson had eight tackles with one forced fumble and recovery.
(L) Tuskegee (1-3, 1-0 SIAC) – 16
(W) West Alabama (3-1, 0-1 GSC) – 36
Saturday, September 28 at Livingston, AL
Analysis: This game had several storylines from both head coaches being hall of famers, both alumni of West Alabama, and both were quarterbacks in their day. I could probably go on with a few others, but let's get to the game analysis. I felt like this was a very physical game, with a lot of tension and emotion on both sides. The penalties proved that because it felt like every other play there was a penalty flag being thrown. There were five lead changes and it was very close at the half by a score of West Alabama leading 15-13. However, West Alabama came out the second half and pretty much handled Tuskegee by outscoring them 21-3. West Alabama had another high penalty night with eight for 104 yards and Tuskegee wasn't far behind with 11 for 74 yards. West Alabama did get their first interception of the season during this game when defensive back Jeremiah Boyd had a jump ball pick and almost ran it all the way back for a pick six. West Alabama's quarterback Jack McDaniels didn't throw for any touchdowns, but he did run for two scores. All three running backs scored a touchdown, but total rushing yards were still only 167. Jordan Jones had one heck of a game with seven tackles and 1.5 sacks. Notable players for Tuskegee were Ivonte Patterson rushed for one score and Ricky Norris had 11 tackles. West Alabama is definitely focused on the passing game it seems, and running the ball seems to be more secondary to passing. Obviously, when down near the goal line, they will typically run it, but passing the ball is still the order of the day for right now. We will have to see how this plays out in an establishing the run first conference for the most part.
(W) Delta State (3-1, 2-0 GSC) – 34
(L) North Greenville (1-3, 0-2 GSC) – 09
Saturday, September 28 at Tigerville, SC
Analysis: I felt like Delta State would take this one, and I was right, and pretty close to what they scored (I picked 37 points). What I did not know was how dominant they were going to be, which was really stupid on my part since I have been raving about their defense. I won't make that mistake again, that's for sure. Delta State had 435 total yards to North Greenville's 179, they had 211 passing yards to North Greenville's 79 yards, and they had 224 yards to North Greenville's 100 yards. They had the ball almost 10 more minutes than North Greenville as well. It was really a close game at the half with Delta State only leading 13-9, but the second half was all Delta State. In the first two minutes of the third quarter, Delta State had put 14 more points on the board leading 27-9. They added one more which eventually became the final score of 34-9, while shutting out Greenville 21-0 in the second half. Notable players were Delta State's Breck Ruddick who has taken over for an injured Patrick Shegog, but Ruddick reminded everyone that he is still a terrific player and can lead this team to a victory, at home or on the road. He was very efficient throwing 23 of 30 for 198 yards and one score, but did have one pick. The name of the game for Delta State though is dominating in the running game and they did it again with Rico Owens rushing 11 for 99 yards and two scores, and Deion Dampier rushing 11 times for 86 yards. L.J. Hawkins caught eight for 76 and a score as well. Tim Irvin had the one pick and Marvin Terry had two tackles for losses and one sack. North Greenville's Dre' Williams came back from injury and almost had another 100 yard game. Defensively, they were led by GSC defensive player of the week, defensive lineman Chauncey Haney who had 12 tackles, two tackles for losses and one sack. Delta State seems like they improving each and every week and sticking to who they are which is who they want to be: a strong physical running team that plays great defense, and their doing it too. They do have some injuries, but next man up is how they are handling it with really no drop off. Two weeks ago, some fans I know wanted to establish a #firecooley on twitter, but I imagine they have changed their minds now and are thinking of a #coachoftheyear on twitter for coach Cooley. It really doesn't matter, but if they continue playing and winning like they are right now, it may not be just coach of the year award, but some others as well.
(L) Mississippi College (2-2, 1-1 GSC) – 21
(W) West Florida (3-1, 2-0 GSC) – 27
Saturday, September 28 at Pensacola, FL
Analysis: I was so close on this one when I had Mississippi College winning by three on the road, but close never cuts it. I will say this though. This is definitely not the same Mississippi College team that we have seen in the last few years. This team is dangerous with that dangerous option, an accurate passing attack when called upon, and solid defense, especially in the secondary. Mississippi got it started off by going up 14-0 early in the second quarter, and went in the half leading 14-7. West Florida took the lead 21-14, but with seconds left on the clock, Mississippi College punched it in. Instead of going for two for the win, when it looked like they had West Florida on the ropes, they elected to go into overtime. Getting the ball first, they had a penalty and then a critical sack which pushed them out of decent field goal range. They attempted a fifty yarder, but it was no good. West Florida took over and threw it to electrifying wide receiver Kevin Grant who caught the game winner. A great game, and the first overtime game this season for any GSC team, but probably not the last. Notable players were quarterback Austin Reed, 14 of 24 for 196 yards and two scores, Jervon Newton with 100 yards rushing and a score, and Kevin Grant and Kenneth Channelle with one touchdown reception each. Defensively, Trent Archie registered 11 tackles, three for losses, two sacks, and two forced fumbles. Gael Laurent wasn't too far behind with five tackles, but of those five, three were for losses, two sacks, and one forced fumble. Mississippi College's Detric Hawthorn and Jordan Wright both ran for a score each. Defensively, Derric Hawthorn had pick six which had put Mississippi College up 14-0 early in the game. West Florida still seems like they have taken a slight step back offensively when comparing to the last two years, but still a very dangerous team. They definitely showed they passed the test of adversity being down 14-0, coming back, and then going into overtime and making the plays that mattered. Perhaps another trip to the National Championship game this year might not happen, but definitely a very solid team, that I could definitely see making the playoffs. Mississippi College is going to have to find a way to rebound for they have to travel again and this time to the #1 team in the country in Valdosta State. If they can manage to avoid making a critical penalty here and a sack there, establish the run, they can compete with anyone.
(L) #22 West Georgia (2-2, 0-1 GSC) – 10
(W) Florida Tech (3-1, 1-1 GSC) – 44
Saturday, September 28 at Melbourne, FL
Analysis: What is happening in C-town? West Georgia came into this game, actually this season, with very high expectations from everyone, based primarily on the veterans they had coming back, but they have seen two pretty bad losses in the last two weeks and so must roll their sleeves up and find something, anything, to get back on track or at least show some positive energy on the field. Florida Tech dominated this entire game with outgaining West Georgia 510 yards to 325, outrushing them 283 to 134, and out passing them 227 to 191. Florida Tech also dominated the clock with over 38 minutes to less than 22 minutes for West Georgia. West Georgia also had four turnovers with three of those being interceptions. Notable players were for Florida Tech, the GSC offensive and freshman player of the week, quarterback Mike Diliello who threw for two scores and ran for another. He was also the leading rusher with 94 yards. Patrick Banks led the team with eight tackles, three of them for losses and 1.5 sacks. West Georgia's Chauncey Williams had 75 yards on just seven carries for a 10.7 average. Eric Swinney had 31 yards on just five carries for a six yard average. Defensively, Korie Rogers had six tackles with three of those for losses. So let's get back to West Georgia for a second. Did those yards per average stand out to any of you? I have to wonder why the running game seem to come to a halt in this game. Out of the 12 combined carries, nine of these were in the first half. Now it can be argued that West Georgia coaches chose to pass early and often because their defense was not really able to completely stop Florida Tech, but it is a good defense and the last time I checked, one thing that helps any defense is running the ball, taking time off the clock, but more importantly, the other team's offense is on the bench. West Georgia has got to try and reestablish their running game because they have some real good running backs and an above average offensive line. You're not going to be able to stop everybody on every series in this league, so once you accept that, you can't panic and start chunking the ball all over the field. Well, the talent is there, and I truly believe the coaching is there, but perhaps it was just one of those days where the coaches of West Georgia were just out coached by those wearing crimson and gray, but let's not take any credit away from Florida Tech. This team showed me something coming off a loss on a long road trip and coming home and dominating a very talented team. This freshman quarterback in Diliello is running on all cylinders and it seems to be rubbing off on everyone else on this team.
GSC Weekly Awards
Offensive Player of the Week
Week One – Valdosta State – Junior - Quarterback Rogan Wells
Week Two – West Georgia – Freshman – Running Back Chauncey Williams
Week Three – Valdosta State – Junior – Quarterback Rogan Wells
Week Four – Florida Tech – Freshman – Quarterback Mike Diliello
Defensive Player of the Week
Week One – Delta State – Senior – Linebacker Vada King
Week Two – Valdosta State – Sophomore – Defensive Lineman Thomas Incoom
Week Three – Valdosta State – Sophomore – Defensive Back Aaron Dawson
Week Four – North Greenville – Defensive Lineman Chauncey Haney
Special Teams Player of the Week
Week One – West Alabama – Senior – Punter Zach Gaines
Co-Week Two – West Alabama – Junior – Tight End Tyler Butler
Co-Week Two – North Greenville – Junior – Wide Receiver Harold Hilton
Week Three – Delta State – Senior – Placekicker Taylor Crabtree
Week Four – Delta State – Senior – Placekicker Taylor Crabtree
Freshman of the Week
Week One – North Greenville – Running Back Dre' Williams
Week Two – No Players were selected by the GSC.
Week Three – Florida Tech – Quarterback Mike Diliello
Week Four – Florida Tech – Quarterback Mike Diliello