GSC Review Week Nine
November 6th, 2019 4:00am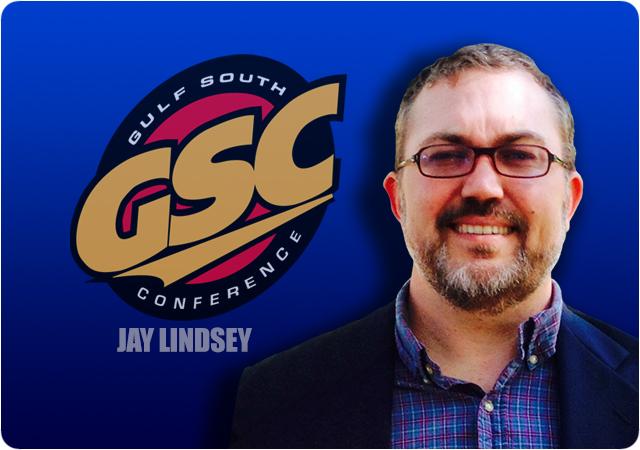 GSC Review Week Nine
Scores & Analysis
(W) Delta State (5-3, 4-2 GSC) – 38
(L) Shorter (0-9, 0-7 GSC) – 06
Saturday, November 2nd at Rome, GA
Analysis: Delta State's running game along with their defense were the main highlights in this one folks. Rico Owens ran for 149 yards and a score and Deion Dampier added another 84 yards with two scores. Breck Ruddick passed for 203 yards and two scores also to assist in the passing game. The defense wasn't too shabby at all either with holding Shorter to just six points 136 yards of total offense along with one defensive score by Khalil Johnson who had a fumble recovery for a touchdown. Delta State gathered 510 yards of total offense with 280 of it on the ground. It was also a typical day at the office for star defensive back Junior Faulk who won GSC defensive player of the week honors, by intercepting two passes which makes him the leader in the GSC in interceptions. Shorter quarterback, Aeneas Dennis did throw for one score in the loss. Delta State was definitely running on all cylinders offensively, but against a much overmatched opponent in Shorter. It was something they needed though because they are going to need it with their Homecoming and Senior day matchup with a steadily improving West Georgia team coming to town. As long as Ruddick manages the game, i.e. no turnovers, and that they continue utilizing that massive offensive line to establish a dominating running game with their two headed monster in Owens and Dampier, they can beat anyone. The moment though they start relying too much on Ruddick, specifically their passing game more than their running game, they could find themselves in a delta mud hole that they won't be able to get out of. Shorter will be hosting perhaps their first victory in over two years with small school Allen University coming to town.
(W) West Alabama (5-4, 2-4 GSC) – 13
(L) Florida Tech (3-6, 1-5 GSC) – 10
Saturday, November 2nd at Melbourne, FL
Analysis: I was able to attend this game and had a tremendous time down in beautiful Melbourne, FL. A shout out to one of the best pubs I've ever been to in Maggie's Pub about a mile down from the stadium. Next time you're in town, head on over there and say hey to Toye, who is not only the prettiest gal in all of Florida but she will take care of you the whole time you're waiting for the big game to start. Thanks Toye for treating me like one of the regulars. You and the gang there are the best! Now on to the game. I had picked Florida Tech in this because I just felt like West Alabama was spiraling downhill lately and wasn't making full use out of the talent they had. I also knew that they have had horrible issues in the kicking game this season with their starter Tre Jackson being injured. Boy, was I wrong to underestimate the team from Livingston. They showed no quit the entire game. The stats were pretty even throughout the entire game, except for penalties and turnovers. Florida Tech had six penalties for 111 yards and typically this season, that is a stat that usually falls under West Alabama's column, but they only had seven for 60 in this one. The crazy thing for this game was the turnovers. West Alabama had three interceptions and no fumbles and Florida Tech had only one, a fumble, but a key fumble. Florida Tech jumped out with a 10-0 lead in the first quarter but things settled down and West Alabama was able to hold defensively throughout the rest of the game. Towards the end, Florida Tech had a 10-3 lead, and with a spectacular one handed catch that he had to leap up and get, Qua Boyd caught a touchdown with two defenders around him in the end zone to make it 10-10 with 1:20 left in the game. So you're thinking overtime like I am, right? Well, Florida Tech was slowing marching up the field to get into field goal range in order to try a game winner, but West Alabama's Jordan Jones and a host of others sacked Florida Tech's Mike Diliello and caused a fumble that was recovered deep in Florida Tech's territory. After a few plays to align the ball for a potential game winner, West Alabama's GSC special teams player of the week, Tre Jackson comes in and boots his second field goal of the day from 33 yards out to win it as the clock expires. That had to be a great moment for that young man having had to deal with a leg injury for the last several games this season. On the other side, it was a heartbreaker for the Florida Tech coaches, team and fans. Both teams needed this win badly in order to try and end with a winning season this year. I felt like the team that didn't quit would win this one, and I was right on that, except for picking the wrong team. Perhaps I have learned my lesson. We will see. Next up for West Alabama will be a tough Mississippi College coming to town with Florida Tech traveling to North Greenville.
(L) Mississippi College (4-4, 3-3 GSC) – 21
(W) West Georgia (6-3, 4-2 GSC) – 35
Saturday, November 2nd at Carrollton, GA
Analysis: This is another game where I lost on my prediction. I really thought Mississippi College was on their way up the ladder, but as much as they have improved this year from last, it doesn't look as though they are at that playoff level of a team quite yet. Mississippi College looked good the first half by jumping out to a 21-7 lead in the first quarter with no points scored by either team in the second quarter, but the second half was all West Georgia as they scored 28 unanswered points to a big GSC victory. Most of the time, the turnover battle dictates who wins these type of games, but not this time. West Georgia had four fumbles versus only one interception by Mississippi College. That says a heck of a lot about a team to be able to overcome that type of adversity of being down by two touchdowns at the half and losing the turnover battle. A major key for West Georgia was the GSC offensive player and freshman of the week in freshman backup quarterback Garrett Bass who threw for 349 yards and four touchdowns with no picks. WOWZER! This young man has really become a leader on this team and has said "Follow Me" and they are following him. Detric Hawthorn did run for 142 yards and ran for one score and passed for another for Mississippi College, but the other running backs could never get going and the passing game outside of the one touchdown pass, was pretty horrible with only 3 of 13 being completed. West Georgia's John Hurst caught 5 for 93 yards and three scores while LaPerion Perry caught another touchdown pass and Thomas Lester had 105 yards receiving to end the day. Defensively, Mississippi College held West Georgia to 96 yards rushing, but West Georgia held Mississippi College to 61 yards passing, but the shocker to me was Mississippi College coming into this game with a secondary holding teams to 180 in the air and they allowed almost 350 in this game and to a backup freshman. Again, says a lot about Bass. West Georgia travels to Delta State next and Mississippi College travels to West Alabama.
(L) North Greenville (3-6, 2-5 GSC) – 14
(W) #20 West Florida (7-1, 6-0 GSC) – 17
Saturday, November 2nd at Pensacola, FL
Analysis: This one was supposed to be a game where West Florida could perhaps play some backups with their big showdown versus Valdosta State looming next week, but tell that to North Greenville. They came down playing like a top ten nationally ranked team, just like they did last week with Valdosta State when they lost in the last minute 20-15. Would North Greenville catch West Florida looking ahead? Well, they almost did. North Greenville got on the board first with a pick six by star cornerback Aaron Watson making it 7-0. West Florida then scored 17 points leading all the way till late in the fourth quarter making it 17-7. North Greenville tacked on one more score which is how the game ended with West Florida wiping the sweat off their forehead. West Florida did accomplish a school record of seven straight wins with this one which is tremendous for their program. West Florida gained 338 total yards, 254 of those passing and 84 rushing while North Greenville had 276 total yards which 122 was passing and 154 rushing. Penalty yards were very limited for both teams and the turnover battle, another shocker, was won by North Greenville, 1 turnover to West Florida's three. Again, the signs of a great team and well coached team that can come back and win while losing the turnover battle. Now for what everyone has been waiting for, a matchup that will decide the GSC Championship with West Florida traveling to Valdosta State next Saturday and North Greenville will be hosting Florida Tech.
GSC Weekly Awards
Offensive Player of the Week
Week One – Valdosta State – Junior - Quarterback Rogan Wells
Week Two – West Georgia – Freshman – Running Back Chauncey Williams
Week Three – Valdosta State – Junior – Quarterback Rogan Wells
Week Four – Florida Tech – Freshman – Quarterback Mike Diliello
Week Five – North Greenville – Sophomore – Quarterback Bryce Fields
Week Six – West Georgia – Senior – Quarterback Willie Candler
Week Seven – Valdosta State – Junior – Wide Receiver Brian Saunds
Week Eight – Mississippi College – Senior – Running Back Jordan Wright
Week Nine – West Georgia – Freshman – Quarterback Garrett Bass
Defensive Player of the Week
Week One – Delta State – Senior – Linebacker Vada King
Week Two – Valdosta State – Sophomore – Defensive Lineman Thomas Incoom
Week Three – Valdosta State – Sophomore – Defensive Back Aaron Dawson
Week Four – North Greenville – Senior – Defensive Lineman Chauncy Haney
Week Five – North Greenville – Sophomore – Dantevian Byrd
Week Six – North Greenville – Senior – Defensive Lineman Chauncy Haney
Week Seven – Delta State – Senior – Linebacker Vada King
Week Eight – Valdosta State – Junior – Defensive Back Cory Roberts
Co-Week Nine – Delta State – Junior – Defensive Back Junior Faulk
Co-Week Nine – West Alabama – Senior – Defensive End Jordan Jones
Special Teams Player of the Week
Week One – West Alabama – Senior – Punter Zach Gaines
Co-Week Two – West Alabama – Junior – Tight End Tyler Butler
Co-Week Two – North Greenville – Junior – Wide Receiver Harold Hilton
Week Three – Delta State – Senior – Placekicker Taylor Crabtree
Week Four – Delta State – Senior – Placekicker Taylor Crabtree
Week Five – West Georgia – Sophomore – Placekicker Omar Cervantes
Week Six – North Greenville – Junior – Defensive Back Johnny Worthy
Week Seven – Valdosta State – Freshman – Defensive Back Jay Hawthorne
Week Eight – North Greenville – Senior – Placekicker Matt Gravely
Week Nine – West Alabama – Senior – Placekicker Tre Jackson
Freshman of the Week
Week One – North Greenville – Running Back Dre' Williams
Week Two – West Georgia – Running Back Chauncey Williams
Week Three – Florida Tech – Quarterback Mike Diliello
Week Four – Florida Tech – Quarterback Mike Diliello
Week Five – West Florida – Quarterback Austin Reed
Week Six – Shorter – Linebacker Xavier Robinson
Week Seven – West Florida – Linebacker Gael Laurent
Week Eight – West Florida – Running Back Shomari Mason
Week Nine – West Georgia – Quarterback Garrett Bass