GSC Review Week Six
October 14th, 2019 4:50am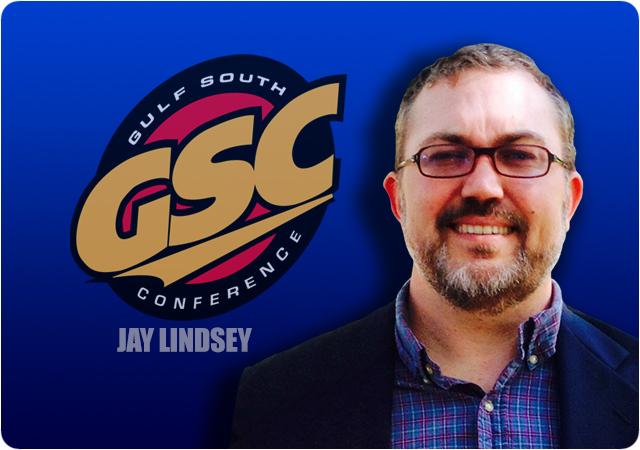 GSC Review Week Six
Well, another week of GSC football in the books and while we had some results that were expected by most folks, we had another shocker as well. I know one thing though, my picks have been disastrous. The way I've been picking lately, if I was in the GSC pick'em's on the GSC message board, I know BlazerLady's amazing cookies would probably look at my picks and turn from delicious morsels to celery sticks with avocado and peanut butter on them. Something crazy would happen I know. Anyway, let's get to the analysis of each game and see who is riding eight seconds or longer and who is getting thrown off that bull.
Scores & Analysis
(L) Shorter (0-6, 0-4 GSC) – 00
(W) West Alabama (4-2, 1-2 GSC) – 41
Saturday, October 12th at Livingston, AL
Analysis: West Alabama, in front of what looked like an amazing Homecoming crowd, definitely got back on that bull today and rode it like the great Lane Frost. The kicking game was definitely better with starter Tre Jackson still out with an injury and All-American punter Zach Gaines filling out his role. He was 5-6 on extra points and no field goals were attempted. They weren't needed either because West Alabama found their running game and defense put a shutout on a much improved Shorter team coming into this game. West Alabama had 229 yards rushing while holding Shorter to just 73. West Alabama passed for 326 to Shorter's 206. Total combined was 555 yards for West Alabama and 279 for Shorter. It was close to begin with and seemed like Shorter was going to make a game of it, but by the half, West Alabama had capitalized on some mistakes by Shorter and was up 20-0 and they didn't let up off the pedal either in the second half outscoring Shorter 21-0. Shorter tried to do some fancy reverses early in the game when they were getting some momentum driving on West Alabama, but the fancy plays were always stuffed and backfired on Shorter. Shorter had four turnovers in the game as well which didn't help their case. Notable players were for West Alabama, Jack McDaniels who threw for 326 and three scores, James Smith who had a career game running for 150 and a score which is a WOWZER effort, with Demetrius Battle and Derek Underwood each chipping in one score a piece. Bayley Blanchard had 109 receiving yards and a score, while Qua Boyd and Tyriq Martin each had one touchdown reception. Jordan Jones had 8 tackles, one for a loss, Jon Michael Edwards had 1.5 sacks and 2.5 tackles for losses, and Terence Jones and Deontae Crockett each had a fumble recovery along with Dorsett Johnson and Caleb Abrom recording a pick each. Punter Zach Gaines had 3 punts for 100 yards which brought his average for the day to 33.3 which will hurt his overall average, but all three punts were inside the 20, with two being inside the five yard line. Shorter's notable players of the game were Tyler Pullum who threw for 190 yards, Tupac Lanier who rushed for 48 yards, and Andrew Warren who caught four for 37 yards. Defensively, Xavier Robinson led the team with five tackles and one sack and Nehemiah Reddish had one pick for the day. Shorter will look for that elusive win when they host North Greenville next week and West Alabama will look to expand on their win today when they travel to Delta State.
(W) #1 Valdosta State (6-0, 4-0 GSC) – 34
(L) Delta State (3-3, 2-2 GSC) – 13
Saturday, October 12th at Cleveland, MS
Analysis: I went into this game thinking Delta State is a talented team and that the loss last week to West Florida didn't truly portray this team accurately. I thought they had an outstanding two headed monster at running back, with an aggressive and attacking defense, with a great kicker. Yes, their starter at quarterback is out, but the next guy up just needed to manage things offensively. I'm not sure what is going on in the Delta, but things have not been going well for two weeks in a row. This game was pretty close, with Delta State being only behind one score early in the third, but Valdosta answered right back and one more time just to hammer the nail to the coffin for good measure. Valdosta State, statistically, wore out Delta State by achieving 580 to 359 total yards, 222 to 170 passing yards, and a WOWZER 358 to 189 in rushing yards. There were only 10 yards in penalties for both teams, and as far as turnovers goes, Delta State actually won this battle with Valdosta State having two versus Delta's one. Rogan Wells was phenomenal again tonight throwing for 224 and two scores and rushing for 104 and a score, although he did have one pick, but other than that, you can't ask for your quarterback to do much better. Seth McGill and Jamar Thomkins must have been hearing all week long about Delta's two headed monster because it looks like they decided to take that title for themselves. McGill had 103 rushing while Thompkins had 84 and a score. Brian Saunds and David White each caught one touchdown reception. Defense was led by Marcus Jefferson with 10 tackles with one for a loss and a forced fumble. Where did he come from? They just keep having different players step up each week it seems like on defense down in Valdosta. Delta State's Breck Ruddick had a great game with 170 passing yards and rushing for 123, but was 50 percent on passing and again, he had more attempts than either of the two running back stars of Rico Owens and Deion Dampier, although I heard that Dampier is nursing a slight injury, but he still saw action tonight. Owens did score once running the ball and Cam Shelton led all receivers with 8 catches for 70 yards. Several standouts on defense tonight were Tim Irvin, Vada King, Junior Faulk, Marvin Terry and Jakwon Lipscomb. Taylor Crabtree was 2-2 on field goals as well. I am not sure why Delta State isn't giving Owens and Dampier more carries and feeding them the rock. I think it only makes sense to do so with a lack of a strong passing game along with some big guys up front. Granted, their average was as it has been tonight, but then again, they only carried it 19 times combined. We will see if Delta State keeps spiraling downward or if they will right the ship. They host West Alabama next week while the defending champs will be back home hosting a hurting Florida Tech team right now.
(W) West Georgia (4-2, 2-1 GSC) – 42
(L) North Greenville (2-4, 1-3 GSC) – 21
Saturday, October 12th at Tigerville, SC
Analysis: West Georgia seems to have gotten back on the winning track after a strong road win over North Greenville this past weekend. West Georgia started off with leading 28-7 going into the half, but North Greenville did attempt to make a comeback in the second half, but to no avail. Every time they seemed to pick up some momentum, West Georgia would just answer right back. North Greenville did block two West Georgia punts with one being returned for a score and the other leading to a score, which resulted in Johnny Worthy being named GSC Special Teams player of the week for this WOWZER display. West Georgia's quarterback, Willie Candle, had a spectacular game which led to him being named GSC Offensive player of the week. He passed for a WOWZER 327 yards and four touchdowns. North Greenville's defensive end, Chauncy Haney also had a WOWZER of a game with 17 tackles, two for losses and four hurries. West Georgia totaled 521 yards on the evening while holding North Greenville to just 217. The inconsistency in the GSC this year is just incredible as a whole, except for Valdosta State of course. West Georgia seems for right now to have righted the ship, and North Greenville took a major step backwards on their home turf. Overall, it just seemed that West Georgia is head and shoulders more talented than North Greenville from top to bottom, and I even feel they boasted the more talented team in their two losses as well. If they can just stay focused and work on improving each week, they should be a handful towards the end of the season. West Georgia will be home this upcoming weekend hosting a big time GSC matchup with red hot West Florida coming to town. North Greenville will travel to Shorter to see if they can get back on track.
(L) Florida Tech (3-3, 1-2 GSC) – 14
(W) Mississippi College (3-3, 2-2 GSC) – 34
Saturday, October 12th Clinton, MS
Analysis: I was able to attend this game in person and I was really impressed with Mississippi College's option offense, but their defense impressed me just as much. Florida Tech, although coming off an unexpected loss of sorts with Fort Valley State, had just soundly defeated two weeks ago a strong West Georgia team, so I was looking to see if Florida Tech could use that South Florida talent to pull out a road win, even though coming off a recent out of conference loss. Mississippi College was able to run that option for the most part to perfection along with making critical stops, either on downs or by picks. What was incredible was Florida Tech down 14-0 with a few seconds left on the clock and they threw a 43 yard hail mary which they completed and went into the half 14-7. Mississippi College would have to find a way to overcome that last second miracle play and come back out and play their game if they were going to pull out a victory. Florida Tech had to find something different to do offensively because Mississippi College had an answer for them defensively in that first half. Florida Tech started the second half with a quarterback Mike Diliello run which made it 14-14. Mississippi College answered back however with a surprising long touchdown pass, but followed by a blocked extra point, which made it 20-14. After Florida Tech throws its second pick, Mississippi College scores again by Detric Hawthorn and run a fake point after to get the two points making it 28-14. Florida Tech's quarterback has a strip sack and Mississippi College scores again on another touchdown pass, but misses the point after making it 34-14. Florida Tech tried to make something happen but throws a third pick and that is how the game will end with a 34-14 Mississippi College victory. Mississippi College ran for 271 yards and two scores, but they also passed for three touchdowns as well. Florida Tech's quarterback, while very talented, reminded everyone he is just a freshman right now which led to some critical mistakes on his part. Mississippi College proved again that they are here to stay in the GSC and will be competitive with anyone they play. Mississippi College will have the bye this week while it doesn't get any easier for Florida Tech as they travel to play Valdosta State.
GSC Weekly Awards
Offensive Player of the Week
Week One – Valdosta State – Junior - Quarterback Rogan Wells
Week Two – West Georgia – Freshman – Running Back Chauncey Williams
Week Three – Valdosta State – Junior – Quarterback Rogan Wells
Week Four – Florida Tech – Freshman – Quarterback Mike Diliello
Week Five – North Greenville – Sophomore – Quarterback Bryce Fields
Week Six – West Georgia – Senior – Quarterback Willie Candler
Defensive Player of the Week
Week One – Delta State – Senior – Linebacker Vada King
Week Two – Valdosta State – Sophomore – Defensive Lineman Thomas Incoom
Week Three – Valdosta State – Sophomore – Defensive Back Aaron Dawson
Week Four – North Greenville – Senior – Defensive Lineman Chauncy Haney
Week Five – North Greenville – Sophomore – Dantevian Byrd
Week Six – North Greenville – Senior – Defensive Lineman Chauncy Haney
Special Teams Player of the Week
Week One – West Alabama – Senior – Punter Zach Gaines
Co-Week Two – West Alabama – Junior – Tight End Tyler Butler
Co-Week Two – North Greenville – Junior – Wide Receiver Harold Hilton
Week Three – Delta State – Senior – Placekicker Taylor Crabtree
Week Four – Delta State – Senior – Placekicker Taylor Crabtree
Week Five – West Georgia – Sophomore – Placekicker Omar Cervantes
Week Six – North Greenville – Junior – Defensive Back Johnny Worthy
Freshman of the Week
Week One – North Greenville – Running Back Dre' Williams
Week Two – No Players were selected by the GSC.
Week Three – Florida Tech – Quarterback Mike Diliello
Week Four – Florida Tech – Quarterback Mike Diliello
Week Five – West Florida – Quarterback Austin Reed
Week Six – Shorter – Linebacker Xavier Robinson