GSC Review Week Ten
November 13th, 2019 4:58am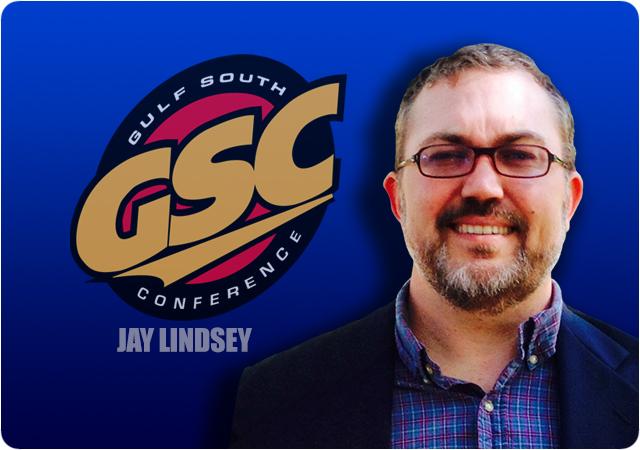 GSC Review Week Ten
Scores & Analysis
(L) Mississippi College (4-5, 3-4 GSC) – 21
(W) West Alabama (6-4, 3-4 GSC) – 35
Saturday, November 9th at Livingston, AL
Analysis: Mississippi College came into this game following a setback at West Georgia the week prior, but everyone knew they still had a deadly option attack, played pretty good defense, sometimes great defense, and more importantly, was showing signs of being better than they have ever been since coming back to the GSC several years ago, but West Alabama proved also to everyone that they're engine is still running by achieving a victory this past Saturday against a cross state rival of theirs which assured them of a winning season. This game was close at halftime with the score knotted up at 14, but West Alabama quickly scored 14 more in the third quarter and another one in the fourth which made the lead 35-14. Mississippi College did get one more score on the board to make it 35-21, but time ran out on them. West Alabama held Mississippi College to 190 yards rushing which was way below their average, but it wasn't just the defense that did well. Quarterback Jack McDaniel's was 17 of 22 for 218 yards and two scores and the team as a whole only had three penalties for 35 yards which was outstanding for a team that was leading the GSC with the most penalty yards per game. Other notable players for West Alabama was defensive lineman Undraez Lilly who had 10 tackles and half a sack, and punter Zach Gaines who had a 46.3 average on three punts. Mississippi College's two primary runners, quarterback Detric Hawthorne and running back Jordan Wright were held for a total of 18 net yards rushing. West Alabama will travel to #21 West Florida next weekend and Mississippi College will host Delta State.
(L) Allen University (NAIA 2-6) – 07
(W) Shorter (1-9, 0-7 GSC) – 37
Saturday, November 9th at Rome, GA
Analysis: Shorter finally did it. Who cares if it was against an NAIA team? I think everyone in the GSC is truly happy and excited for Shorter and hope they start winning more (as long as it's not against your team, right?). Tupac Lanier was on fire and rapped up three drives with touchdowns. Aeneas Dennis and Tyler Pullum were combined 19 of 27 for 214 yards and three scores and only one interception. Nehemiah Reddish had a pick on defense and four other defensive players for Shorter had at least one sack each. At the end, Shorter found some motivation. They found some determination. They found a way to win by taking one play at a time. They have a big one coming up at Florida Tech which is a winnable game for Shorter I believe, especially with the injuries that Florida Tech has suffered this year, but it won't be easy. Win or lose the next one, Shorter can now breathe a sigh of relief that the monkey is officially off their back and start focusing on win number two.
(W) Florida Tech (4-6, 2-5 GSC) – 17
(L) North Greenville (3-7, 2-6 GSC) – 14
Saturday, November 9th at Tigerville, SC
Analysis: This game was a game of two halves, as Florida Tech went up 14-0 at the half, and then North Greenville scored 14 in the second half to push this game into overtime. First overtime, Florida Tech was intercepted, but North Greenville missed a game winning field goal. Second overtime, it was the exact opposite. Florida Tech held North Greenville from scoring and then made a 23 yard game winner. Florida Tech had 343 yards of offense and North Greenville had only 204, with both teams having two turnovers each. Chauncy Haney had another great game for North Greenville ending his spectacular career with seven tackles, two for losses, one sack and one forced fumble which led to a North Greenville score. This game could have easily gone either way, and both teams had opportunities to win, but at this point in the season, it basically comes down to who has the least amount of injured stars on their team, while Florida Tech has some key injured players, North Greenville has been devastated by the injury bug this season. North Greenville ends the 2019 season with a 3-7 record. Florida Tech will host Shorter next weekend. Coach Jeff Farrington for North Greenville entered his sixth year for 2019, so we will see if North Greenville makes any changes with their coaching staff.
(L) West Georgia (6-4, 4-3 GSC) – 20
(W) Delta State (6-3, 5-2 GSC) – 35
Saturday, November 9th at Cleveland, MS
Analysis: This was a matchup pitting two teams hoping to make it a three GSC team into the playoffs, so safe to say it was a must win for both of them. It was also Delta State's homecoming and senior day, as well as last home game for its seniors. It was also a game of scoring runs. Delta State went up 14-0 in the first quarter, then West Georgia rattled off 20 straight points by midway of the third quarter posting a lead of 20-14, but Delta State came back to score 21 more points to ice the game at 35-20. There were definitely WOWZER moments such as Delta State's Junior Faulk recording two more picks to add to his total which gives him eight for the year so far. Marvin Terry, GSC defensive player of the week, had a fumble recovery for a score off the sack in the last minute of the game which definitely iced it for Delta State. Delta State outrushed West Georgia 254 to 78 and Delta State quarterback Breck Ruddick continued using his legs once again to chalk up 154 yards on the ground. West Georgia's Garrett Bass threw two picks in the loss. It's safe to say West Georgia is probably 99% out of the playoffs, and Delta State basically replaced them in the top 10 of the SR2 rankings, but West Georgia will host #1 Valdosta State next and Delta State will play there in state rival in Mississippi College looking for a dominant win that will put them in the top seven of the regional rankings.
(L) #19 West Florida (7-2, 6-1 GSC) – 21
(W) #1 Valdosta State (9-0, 7-0 GSC) – 26
Analysis: First of all, I would like to give some shout outs to the following while covering the Valdosta State and West Florida game this past Saturday. Shout out to Dennis Taylor, Kevin Bull and Mike somebody who not only invited me to their tailgate which I had a great time talking football with them, but also offering me some Bourbon that I can't even remember the name of. Not because I drank any, which I didn't. Come on yall, you know I had a game to cover and Kit Strief would have kicked my butt out of the press box probably if he had smelled alcohol on my breath, but man, did I want to try some of it. You can't beat a good bourbon. Heck you just can't beat bourbon. Shout out to Blazer Lady and to Blaze83. Enjoyed seeing both of them, even if it was just for a little while. Thanks to the Delta Chi Fraternity and Phi Mu Sorority for letting me watch the LSU-Bama game with them at their tent. Man I miss college. A big thanks also to Kit Strief who got me everything I had requested and welcomed me like I was a Blazer big time donor. Okay, now on to the game. Last but not least, I want to thank Coach Goff for allowing me to still ask him a few questions after the game even though I picked West Florida to win. He heckled me some on that, but it was well deserved and I earned every bit of it. This game was another game of two halves basically. Valdosta State went up 20-0 by the half and it looked like West Florida was still on that darn bus stuck somewhere around Quitman maybe. It was total domination with Valdosta State having 402 yards of offense to West Florida's 62 yards in the first half alone. WOWZER! Can you say give me the bottle? If you were a West Florida fan at the game or listening, you probably had a couple of bottles empty by halftime. However, West Florida showed Valdosta State, the GSC and D2 that they were ranked #19 for a reason by slowly coming back into this game by causing a couple of turnovers and only behind 20-14 going into the fourth. Valdosta State quarterback Rogan Wells though led his team on early in the fourth on a 62 yard drive to go up 26-14. West Florida answered back with a score to make it 26-21 which is how the game ended. There were great plays by players on both teams. Rogan Wells won GSC offensive player of the week for Valdosta State while West Florida running back Shomari Mason won Freshman of the week and punter Dawson Hamlin won Special Teams player of the week in the GSC. Here are some statements from interviews I conducted with some Valdosta State players after the game along with Coach Goff:
Offensive Lineman Brackin Smith
Q: How does it feel to be a GSC Champion?
A: "I feel great (winning the GSC). Sharing this victory, this win with my team, it feels great. Nothing I felt like before. We went into halftime and made some checks that we needed to."
Q: What were your thoughts early in the second half when West Florida started to come back and as a leader on the team, how did you react towards your teammates?
A: "They (UWF) felt like they wanted it more in the second half and all the credit to them. They are a great team. I'm not a big vocal guy, but I do try my best to uplift my guys whenever I could (in the second half)."
Quarterback Rogan Wells
Q: Rogan, your thoughts on that second half when West Florida tried to make a game of it and how you personally handled it as a leader on the team?
A: "We might have been a little too high in the second half and they probably brought more energy than we did, and we were kind of dead on the sidelines, but you still got to do what you have to do. Do your job and just have to stay focused."
Q: What's your thoughts on these great wide receivers of yours, especially in a big game like this one?
A: "I trust our receivers one on one and our running backs did a lot too today."
Defensive End Thomas Incoom
Q: Thomas, tell me how you feel right now being a GSC champ and your thoughts on the game?
A: "It was a battle, but it feels great, winning another championship."
Q: What did you think about that big offensive line of West Florida's and your thoughts on how your defense was able to hold them to 282 yards total offense?
A: "Their (UWF) O-line was pretty solid, but we as a defense just tried to find their weaknesses and exploit that the best we could"
Q: In that second half, what did you and the defense try to do to slow down their momentum?
A: "Second half we just tried to use our speed to cause as many problems for them that we could."
Q: Do you have a favorite technique you like to use during a game when going against a good offensive lineman?
A: "I like to use my speed as much as possible and I like using swipe moves when I can get the opportunity."
Coach Gary Goff
Q: Coach, congratulations on the win and the championship. I noticed that your team had a lot of penalties, some of those obviously questionable, but what is something you do to try and help your team on bring those penalties down as much as possible?
A: "Well it's a couple of things. You got to continue preaching it. You got to show them the film. Point out the mistake and what it was, but you know one is the new rule change. We had a receiver that made a good block and the ref said to me that last year that would have been a phenomenal block, this year, it's too aggressive, you got to lead with your hands when you're going and peeling back. We had a pass interference, but those are always questionable. That penalty on the punt down there, I didn't understand that one. I'll have to see about getting an answer on that one. We had a couple of emotional penalties at the end which I will have to continue preaching to them about and reminding them that we are not emotionally driven, but mission driven."
Q: Your defense, they held West Florida a little over 250 yards total offense for the entire game. Was there anything you or your coach's saw on film or did in practice that led to your defense doing such a phenomenal job against West Florida?
A: "We really didn't change anything on either side of the ball. A few wrinkles here and there. You know, I think it's just the players believe in the system. We believed on both sides of the ball that we had answers on what they were going to try and do. Also, one thing this week was focusing on blocking out the noise and play extremely hard. One thing about this team, even though they're young, they have played a lot of football and they love coming out here to practice and to play the game. I think though they were up for the challenge. We had people questioning us all week (hint: GSC Blogger Jay Lindsey) so I think that helped as well."
Q: The pooch punt by Rogan. It was on the 28 yard line, would have been roughly a 43 yard field goal, was there a reason you pooched and didn't try a field goal with Ramirez?
A: "Nah, it was one of those, do you try a long one or try to pin them deep. I thought our defense was playing extremely well at that moment. Ramirez is good, but it probably would have been his longest, but yeah we just wanted to pin them deep and hope to make them have to drive a long field. We just missed putting them inside the one when our receiver slipped."
Q: I know you probably hadn't had a chance to spend much time if any looking at West Georgia, but any thoughts on them this upcoming week?
A: "Nah, not really. I know David Dean is a great football coach. I do know that. I've followed him a lot since I'm an alum here and he's won two national championships here. I know West Georgia is a very talented team. They have the ability to beat anybody in the country I believe, and it's going to be a rivalry game. I know we are going to get their best effort and so we have to make sure we are prepared the right way all week so we can go up there and give our best effort."
GSC Weekly Awards
Offensive Player of the Week
Week One – Valdosta State – Junior - Quarterback Rogan Wells
Week Two – West Georgia – Freshman – Running Back Chauncey Williams
Week Three – Valdosta State – Junior – Quarterback Rogan Wells
Week Four – Florida Tech – Freshman – Quarterback Mike Diliello
Week Five – North Greenville – Sophomore – Quarterback Bryce Fields
Week Six – West Georgia – Senior – Quarterback Willie Candler
Week Seven – Valdosta State – Junior – Wide Receiver Brian Saunds
Week Eight – Mississippi College – Senior – Running Back Jordan Wright
Week Nine – West Georgia – Freshman – Quarterback Garrett Bass
Week Ten – Valdosta State – Junior – Quarterback Rogan Wells
Defensive Player of the Week
Week One – Delta State – Senior – Linebacker Vada King
Week Two – Valdosta State – Sophomore – Defensive Lineman Thomas Incoom
Week Three – Valdosta State – Sophomore – Defensive Back Aaron Dawson
Week Four – North Greenville – Senior – Defensive Lineman Chauncy Haney
Week Five – North Greenville – Sophomore – Dantevian Byrd
Week Six – North Greenville – Senior – Defensive Lineman Chauncy Haney
Week Seven – Delta State – Senior – Linebacker Vada King
Week Eight – Valdosta State – Junior – Defensive Back Cory Roberts
Co-Week Nine – Delta State – Junior – Defensive Back Junior Faulk
Co-Week Nine – West Alabama – Senior – Defensive End Jordan Jones
Week Ten – Delta State – Junior – Linebacker Marvin Terry
Special Teams Player of the Week
Week One – West Alabama – Senior – Punter Zach Gaines
Co-Week Two – West Alabama – Junior – Tight End Tyler Butler
Co-Week Two – North Greenville – Junior – Wide Receiver Harold Hilton
Week Three – Delta State – Senior – Placekicker Taylor Crabtree
Week Four – Delta State – Senior – Placekicker Taylor Crabtree
Week Five – West Georgia – Sophomore – Placekicker Omar Cervantes
Week Six – North Greenville – Junior – Defensive Back Johnny Worthy
Week Seven – Valdosta State – Freshman – Defensive Back Jay Hawthorne
Week Eight – North Greenville – Senior – Placekicker Matt Gravely
Week Nine – West Alabama – Senior – Placekicker Tre Jackson
Week Ten – West Florida – Sophomore – Punter Dawson Hamlin
Freshman of the Week
Week One – North Greenville – Running Back Dre' Williams
Week Two – West Georgia – Running Back Chauncey Williams
Week Three – Florida Tech – Quarterback Mike Diliello
Week Four – Florida Tech – Quarterback Mike Diliello
Week Five – West Florida – Quarterback Austin Reed
Week Six – Shorter – Linebacker Xavier Robinson
Week Seven – West Florida – Linebacker Gael Laurent
Week Eight – West Florida – Running Back Shomari Mason
Week Nine – West Georgia – Quarterback Garrett Bass
Week Ten – West Florida – Running Back Shomari Mason