GSC Review Week Two
September 16th, 2019 8:48pm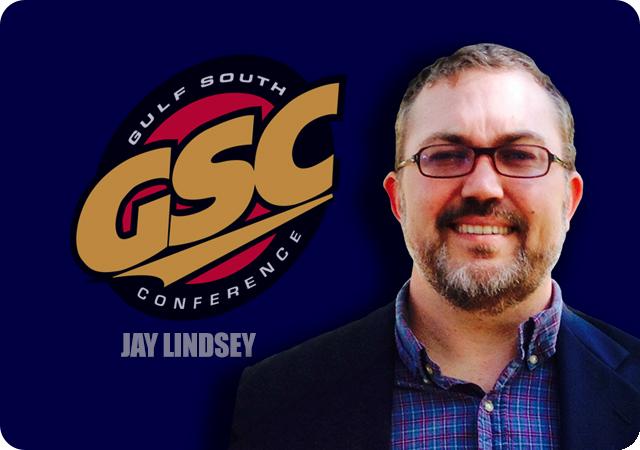 GSC Review Week Two
Scores & Analysis
(W) West Florida (1-1, 1-0 GSC) – 42
(L) Shorter (0-2, 0-1 GSC) – 14
Saturday, September 14 at Rome, GA
My first GSC game of the year to attend as a member of the media, and I had a blast. The staff at Shorter was awesome and a big shout out to the Sports Information Director, Jenalynn Allen and Graduate Assistant, Jon Opiela. So, Shorter is getting better and improving more and more everyone. This game was tied 14-14 at the half. Some self-inflicted mistakes by Shorter in the first half, but they stayed with West Florida and some long plays did it for them. Shorter's Tupac Lanier had a long touchdown run in the first quarter and then West Florida and Shorter exchanged turnovers with one another that helped keep this game close in the first half. The second half was a different story though. West Florida kept attacking thru the air and it seemed like it was a different receiver catching the long ball on every offensive play. I think combined with more depth and probably a little talking by coach Shinnick to the team assisted West Florida in scoring 28 second half points and holding Shorter scoreless leading to a 42-14 GSC road victory for West Florida. Notable players on both sides were Shorter's quarterback Tyler Pullum who threw for 172 yards, one touchdown and one pick. Tupac Lanier at running back ran 80 yards on just seven carries for an 11.4 average. Shorter on defense was led by Bradley Kirk with ten tackles. West Florida's quarterback Austin Reed had another stellar performance by throwing for 364 yards and four touchdowns while running for two more. Quentin Randolph and Rodney Coates each had four touchdown receptions, along with Kevin Grant and Ka'Ron Ashley. Defensively, Quentin Peeples had one sack, and Chandler Ferguson had five tackles and one pick. Shorter is getting better, but still might be a year away and perhaps two from being where coach Morrison wants them to be.
(W) Florida Tech (2-0, 0-0 GSC) – 30
(L) Newberry (0-2, 0-0 SAC) – 28
Saturday, September 14 at Newberry, SC
Florida Tech had another consecutive game saving stop as they did last week in this week's matchup with SAC foe, Newberry, while on the road. At the end of the half, it was Florida Tech with a 23-14 lead, and then after three quarters it was Florida Tech leading 30-14, but they allowed Newberry to score 14 in the fourth quarter, and a touchdown pass was broken up as time expired by Florida Tech's Tyrone Cromwell and Justin Wright. Some notable takeaways from the game was quarterback Trent Chmelik was still very efficient completing 11 of 16 for 210 yards and one touchdown. He did throw a pick though that led to a Newberry touchdown. Backup quarterback Mike Diliello came in towards the end of the first half and recharged the offense by rushing for 66 yards and two touchdowns. Brian Spurgeon, Jr. had four catches for 103 years. Defensively, Florida Tech was led by Eric Johanning with seven tackles, Myles Wright and Daniel Welch with one tackle for loss each, John McClure with one forced fumble and recovery along with five tackles, and Cornelius Doe with five tackles and two pass break ups. Newberry's Dre Harris threw for 188 yards and one touchdown, and defensively was led by Nick Yearwood with nine tackles, Keito Jordan who had a massive day racked up five tackles, four for losses and two sacks. Alex Smith had the one pick. Another close win for Florida Tech, but a win is a win.
(L) North Greenville (1-1, 0-0 GSC) – 17
(W) Western Carolina (1-2, 0-0 FCS-SOCON) – 20
Saturday, September 14 at Cullowhee, NC
North Greenville who played FCS opponent Western Carolina had a 17-13 lead going into the fourth quarter, but Western Carolina was able to score the game's final score and won 20-17 in a hard fought ballgame. Surprisingly, North Greenville only had 204 yards total offense compared to Western Carolina's 345 yards. North Greenville did have a couple of chances at the end, but offensively, just wasn't able to regain the lead. North Greenville definitely needs to work on their passing game for they were only 3 of 17 for 78 yards and one touchdown. I'm not sure why Dre Williams at running back didn't get any carries when he rushed for over 100 yards last week, and I would think that quarterback Logan Byrd would have gotten an opportunity against Western Carolina to, but the heralded transfer was not able to see the field any. Notable players for North Greenville are Harold Hilton who was named GSC Co-Special Teams player of the week when he ran one punt back for a touchdown, and 60 yards returning on kickoffs. Punter Matt Gravely did punt for seven times for a 44.7 average. Johnny Worthy had 11 tackles and Chauncey Haney had two sacks and a forced fumble. Definitely a surprise when looking at the statistics that North Greenville was in the game till the very end, and hopefully their offense can get jump started next weekend, Very stiff and sound defensively as they will need to be heading into GSC action this upcoming weekend.
(W) #24 West Alabama (2-0, 0-0 GSC) – 47
(L) Tusculum (0-2, 0-0 SAC) – 14
Saturday, September 14 at Greenville, TN
West Alabama started off a little sluggish on the road, but Tyler Butler blocked two punts, and another player blocked a third one for special teams, leading to Butler's first GSC Co-Special team's player of the week award. Even with the sluggish start and a ton of mistakes, they still held a commanding lead of 28-7 going into the half with Tusculum. Second half showed a lot more discipline and focus as West Alabama cruised to a 47-14 victory. Notable players were Jack McDaniel's and Jacob Murphree who saw a little first half action as they combined for 368 yards and four touchdowns, but McDaniel's did throw two interceptions. Christian Saulsberry had four catches for 121 yards and two touchdowns and defensively, they were led by Jordan Graddy with eight tackles, Jordan Jones and Corey Procter had 1.5 tackles for losses, but still no interceptions after two games for West Alabama which has to be another concern for the coaches about that secondary. Tusculum's Ivan Hogan's had ten tackles, Jackson Cauthen and David Johnson each had an interception. At least West Alabama's problems are very clear right now. Very undisciplined with an average of 146 yards per game, 111 yards just in the first quarter alone the other night and then the secondary giving up big pass plays and not able to pick off any passes. The running game is pretty nonexistent as well. Although none of these issues have cost them a game yet or made either of their first two games even close, but GSC action is next week and if they don't improve in the penalties, secondary play and running game, it may be a long season.
(L) Ohio Dominican (1-1, 0-0 GMAC) – 21
(W) #1 Valdosta State (2-0, 0-0 GSC) – 48
Saturday, September 14 at Valdosta, GA
Valdosta State took on Ohio Dominican in a pretty big non-conference game even though Ohio Dominican wasn't ranked, but a good overall historical program. This game as in last week's game was never ever in doubt. Valdosta State led 28-14 at the half and finished with a 48-21 victory, with that last touchdown by Ohio Dominican going against the backups of Valdosta State. Notable players were defensively for Valdosta State, GSC defensive player of the week in Thomas Incoom who had six tackles, three sacks, 3.5 tackle for losses and one forced fumble. Incredible performance. Also on defense was Nick Moss with seven tackles. Quarterback Rogan Wells did his thing again by going 15 of 22 for 220 yards and one touchdown as well as another rushing touchdown. Jamar Thompkins had 88 yards and a touchdown and at wide receiver, Lio'undre Gallimore had five catches for 133 yards and one score. VSU had 587 yards total offense to Ohio's 223 yards and held them to just 13 yards rushing. They did have 98 yards in penalties which will need to be addressed and one fumble lost, but like I mentioned earlier, this game was never in doubt. This team just keeps separating themselves more and more from the rest of Division Two football.
(L) Delta State (1-1, 0-0 GSC) – 24
(W) #9 Grand Valley State (2-0, 0-0 GLIAC) – 28
Saturday, September 14 at Allendale, MI
Delta State made the long journey up to Michigan to play power house Grand Valley State and took a 24-14 lead at the 9:52 mark in the fourth quarter only to see it slip away. Delta State ran the ball for 230 yards compared to 76 for their opponent which is always the goal, establish the run and stop the run. However, missed field goals and a key interception thrown in the fourth quarter though, along with some questionable time management on the offensive side is what sealed the deal. Definitely a heart breaking loss for the program, but the good news is I think the old Delta State is back, I really do. I wouldn't be a bit surprised they lose maybe only one more game on the schedule. Notable players were Patrick Shegog who threw for 113 yards and rushed for 79 yards and a touchdown along with Deion Dampier rushed for 109 yards. Defensively, Vada King was back at it again with 13 tackles, and 1.5 for losses. Zane Samuel had 2.5 for losses and a sack and this secondary was nothing but a bunch of ball hawks with Jakwon Lipscomb having a pick six, Rodrick Jarrett getting a pick, and Junior Faulk with his third interception for the season. Delta State is definitely better and more improved than the last couple of years, but need to work on that vertical passing game more along with perhaps recruiting a kicker or opening up walk on try outs for kicker this week. You have got to be better than one of four on field goal attempts in order to win championships in this league or any other league for that matter.
(W) #13 West Georgia (2-0, 0-0 GSC) – 24
(L) Limestone (0-2, 0-0 SAC) – 14
Saturday, September 14 at Gaffney, SC
West Georgia had some notable achievements this past Saturday with the first being coach David Dean winning his 100th victory and in addition to that, Chauncey Williams rushed for 218 yards and two touchdowns leading him to GSC offensive player of the week. West Georgia had a tough time getting in a rhythm, but eventually they got it clicking on all cylinders. It was by no means the best outing West Georgia has ever had, but it wasn't the worst either. West Georgia rushed for 320 yards to Limestone's 206, but they passed for only 84 yards. West Georgia also had 150 yards in penalties along with giving up 5 sacks. West Georgia quarterback Willie Candler did not have his typical game, but he managed it well with no interceptions. West Georgia was led defensively by Chris Blackston with nine tackles, Korie Rogers who sealed the victory with an interception and TJ Fehoko who had a sack. Limestone's J. Patton had 145 yards rushing for a 5.8 average and two touchdowns. The wolves did pick off Limestone's quarterback DJ Phillips twice during the game though as well as limiting him to just 112 yards passing when he threw for over 300 last week and no picks. Defensively, Limestone's K. Atkins had three tackles for losses with two being sacks and one fumble recovery. West Georgia is going to have to find a way to be more disciplined and not commit so many penalties. That will kill a drive or extend one, depending on which side of the ball gets penalized. Need to keep working on the passing game as well, along with getting better pass protection, but at the end, it was a win and West Georgia is 2-0.
(L) Albany State (0-2, 0-0 SIAC) – 17
(W) Mississippi College (1-1, 0-0 GSC) – 24
Saturday, September 14 at Clinton, MS
Another region two matchup between Albany State and Mississippi College turned into a spectacular game that came down to the wire and saw Mississippi College come back from being down by ten at the half and claiming a hard fought win in the last minute. Both teams were decent at running the ball with Albany State winning the passing battle with 164 yards versus just 24 for Mississippi College. Kickoff returns by Mississippi College's Turner Rotenberry kept placing Mississippi College in great field position in the second half which led to touchdowns. No turnovers were committed by either team either. Notable players were Mississippi College's option quarterback Detric Hawthorn who rushed for 90 yards. Ja'Mori Mark rushed for 44 yards and two scores along with Jaylin Jones who added another score rushing the ball. Defensively, they were led by Fred Walls with seven tackles and Quentin Frazier who also had seven tackles. Mississippi College had to have felt good with that victory last Saturday night, but now onto GSC action where it is going to get extremely more difficult. I would say the passing game needs to be worked on but who am I kidding, this is old school option football. Defensively, a way to create more turnovers and to pressure the quarterback are always things they could work towards improving on.
GSC Weekly Awards
Offensive Player of the Week
Week 1 – Valdosta State – Junior - Quarterback Rogan Wells
Week 2 – West Georgia – Freshman – Running Back Chauncey Williams
Chauncey rushed for 218 yards and two touchdowns this past weekend against Limestone in a 24-14 win. Chauncey climbed up to fifth on the all-time highest single game rushing yards list at West Georgia. Williams also had a 92 yard scamper to the end zone which was the second highest longest run from scrimmage in West Georgia's history as well.
Defensive Player of the Week
Week 1 – Delta State – Senior – Linebacker Vada King
Week 2 – Valdosta State – Sophomore – Defensive Lineman Thomas Incoom
Incoom had three sacks this past Saturday for 25 yards in Valdosta State's victory over Ohio Dominican, 48-21. Incoom also forced a fumble in that game which now adds to his stats after two games giving him seven tackles, 3.5 tackles for losses, and three sacks along with one fumble recovery and two quarterback pressures.
Special Teams Player of the Week
Week 1 – West Alabama – Senior – Punter Zach Gaines
Week 2 – West Alabama – Junior – Tight End Tyler Butler
Butler blocked two punts against Tusculum in this past weekend's win for the Tigers as a very valuable member of the special teams the Co-Winner of this week's award.
Week 2 – North Greenville – Junior – Wide Receiver Harold Hilton
Hilton is the second North Greenville player in just two weeks to win this coveted weekly award. Hilton ran a 72 yard punt back for a touchdown against Western Carolina, and finished with 60 yards returning on kickoffs.
Freshman of the Week
Week 1 – North Greenville – Running Back Dre'
Week 2 – No Players were selected by the GSC.