GSC Week One Preview
September 1st, 2021 10:00pm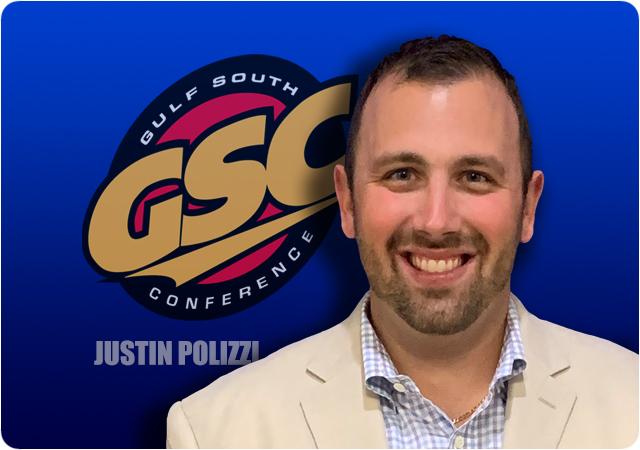 2021 Gulf South Conference – Week One Preview
It has been a challenge evaluating teams going into 2021. Some teams have not played since 2019, others played a brief spring 2021 schedule, while some had joint practices or intersquad scrimmages. Throw all of that in with the ever-changing transfer portal and you have an absolute mess! Hopefully after week 1 we have some idea about each team and can gain a sliver of insight into what 2021 has in store.
Bethel (Tenn.) vs Delta State
The Statesmen open up against NAIA Bethel (Tenn.) on Thursday night. Delta State still has a chip on their shoulder with the way they finished 2019. I expect Delta State to start hot on this one.
Predicted Winner: Delta State
Albany State vs Mississippi College
Albany State starts their non-conference schedule against the first of three Gulf South Conference opponents. The Golden Rams lost in the 2019 SIAC Football Championship game against Miles College. The Choctaws played one game this spring, losing to Tarleton State 39-14. Mississippi College defeated the Golden Rams in their first-ever meeting in 2019 24-17. This game should not disappoint!
Predicted Winner: Albany State
West Georgia vs Carson-Newman
West Georgia is one of the teams I think can make a run in 2021. The Wolves are contenders each season in the Gulf South Conference. Coach David Dean has now put his mark on the program and should not disappoint in 2021. Carson-Newman's offensive approach has adapted from the run heavy teams we are used to seeing, to a running attack with a more prominent passing game mixed in. This game takes place in Mossy Creek, an early road test for the Wolves.
Predicted Winner: West Georgia
Brevard vs Shorter
Brevard enters 2021 coming off a 42-28 ECAC Bowl victory over Carnegie Mellon in 2019. The Tornados have found success since dropping down to Division III, finishing 8-2 in 2019 and 4-1 this spring. Shorter is rebuilding under head coach Zach Morrison who is in his 3rd playing season. The Hawks finished the spring season 2-2 and are looking to continue that momentum into the fall. The Hawks should be on upset alert versus a tough and confident Brevard team.
Predicted Winner: Shorter
Morehouse vs West Alabama
The Maroon Tigers have not played a football game since November 9th 2019. They finished 2019 with a 4-6 record, 2-4 in conference play. The Tigers of West Alabama however had a 2-0 record this past spring. West Alabama was picked 3rd in the GSC preseason poll and returns Jack McDaniels at quarterback. The last time the Tigers had a returning quarterback, they won the Gulf South.
Predicted Winner: West Alabama
Limestone vs North Greenville
The Saints roll into the fall having gone 1-3 in an abbreviated spring season with their lone win against SAC member UVA-Wise. North Greenville did not play this spring, finishing 2019 with a 3-7 record. This game will be closer than most think. The winner most likely will not be decided until late in the 4th quarter.
Predicted Winner: North Greenville
Savannah State vs Valdosta State
This is one of the early-season match ups that will test Valdosta State. Savannah State finished 2019 7-3 and 5-0 in the SIAC, finishing first place in the East Division. This matchup will test the Blazers' mental and physical stamina. It will be important for starting quarterback Ivory Durham to hit his stride early in order for the Valdosta State to win the ball game. Look for some fireworks Saturday night in Title Town.
Predicted Winner: Valdosta State
West Florida vs McNeese State
West Florida enters Week 1 as the Nations #1 team. Coming off a National Championship in 2019 and quarterback Austin Reed returning is promising for the Argonauts who are expected to make a deep run in 2021. This will be the first test in a tough non-conference schedule for West Florida. The Cowboys don't need to be looking ahead to week two's opponent in LSU. If the Cowboys are not careful the Argos will slip out of Lake Charles with a victory!
Predicted Winner: McNeese State