GSC Week Eight Preview & Picks
October 19th, 2023 10:00am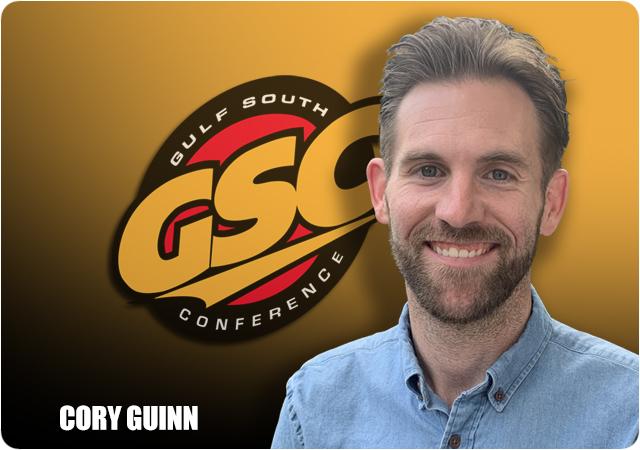 West Alabama pulled off the upset last week over West Florida, will we see any more surprises in Week Eight of the Gulf South schedule?! It doesn't look likely, but in this League you never know. All eyes will be on a evening matchup between the 13th-ranked Argos and No. 6 Delta State in Mississippi that is sure to play a factor down the road in determining which program gets the Gulf South Title.
Gulf South Week Seven Results
*denotes Gulf South Conference game
Shorter 19, Clark Atlanta 13 OT
Valdosta State 21, Mississippi College 10*
West Alabama 10, West Florida 6*
West Georgia 35, Chowan 24*
Delta State 49, North Greenville 27*
Gulf South Week Eight Matchups (all times Eastern)
*denotes Gulf South Conference game
Shorter (3-4, 1-3 GSC) at Valdosta State (6-1, 3-1 GSC)*
Saturday, Oct. 21 at 12:00 PM | Valdosta, Ga. | Audio | Stats | Video
In what was supposed to be a "gimme" win last week, Shorter needed overtime to beat a then-0-6 Clark Atlanta team at home after trailing 10-0 at the half. The Hawks leaned on the run game in the second half, amassing over 250 yards on the day. Freshman running back Lanear McCrary Jr. had the best game of his young career, finishing with 169 yards on just 16 carries (10.5 YPC) and a touchdown.
The Blazers returned to their winning form last week on the road, but the offense struggled in the second half after a strong first quarter against Mississippi College. Valdosta State has started fast in all but one game this season, scoring touchdowns on the opening drive six times thus far. Sammy Edwards has led the offensive charge, completing over 70% of his pass attempts for 2,061 yards and 15 touchdowns. On the flip side, the Blazer defense has 35 tackles for loss and 12 takeaways while limiting opponents to just 192.1 passing yards per game.
Valdosta State is tough on their home field, and hosting a rowdy Homecoming crowd only makes things worse for Shorter. The Hawks defense doesn't have size to slow down VSU and the dynamic athletes when the Blazers have the ball, nor do they have the offense to keep up when Valdosta grabs an early lead.
My pick: Valdosta State
No. 13 West Florida (5-2, 3-1 GSC) at No. 6 Delta State (7-0, 5-0 GSC)* *Game of the Week*
Saturday, Oct. 21 at 4:00 PM | Clinton, Miss. | Audio | Stats | Video
Well, I think the entire college football world was shocked last week when West Florida was held to just six points and 214 total yards in a loss to West Alabama on the road. Quarterback PeeWee Jarrett was uncharacteristically inconsistent, finishing 13-for-32 with 158 yards and an interception, but transfer receiver Jon Jiles still got his numbers, catching seven passes for 147 yards. The UWF offensive line got exposed from start to finish as the unit gave up 12 tackles for loss and three sacks in the loss.
You'd be hard-pressed to find a more complete team in NCAA Division II right now than Delta State and that was on display in last week's 49-27 win over North Greenville. The Statesmen outgained NGU 526-323 in the game with 238 passing yards and 288 rushing yards, while the defense forced three turnovers. DSU is outscoring opponents by an average of over 27 points per game and doesn't give the ball away, having committed just seven turnovers all year.
Last week's 22-point victory was Delta State's closest contest of the year. I'm not sure the Statesmen dominate this one - West Florida's offense is still one of the most talented in the country - but the DSU defense is strong enough to win a close game if needed.
My pick: Delta State
North Greenville (3-4, 2-3 GSC) at West Georgia (4-2, 3-1 GSC)*
Saturday, Oct. 21 at 6:00 PM | Carrollton, Ga. | Audio | Stats | Video
The Crusaders' up and down season continued with a road loss to Delta State last week and things don't get any easier when they conclude a three-game road trip this Saturday in Georgia. Quarterback Dylan Ramirez threw two more picks last week, bringing his season total to 12, but running back Corey Watkins continues to carry the load with 91.2 all-purpose yards per game and six total touchdowns. The NGU defense has done a good job this year, despite being set up with a short field time and time again as the unit has 39 tackles for loss, 16 sacks and 27 pass breakups while holding the opposition to just 221 passing yards per game.
No one expected the Wolves to be in a close game last week against winless Chowan, but they were, and found a way to win with a fourth quarter touchdown and an interception by Jibrahn Claude with 1:19 remaining in the game. Quarterback Cameran Brown continues to develop under center and finished last week with 123 passing yards and two scores while rushing for 102 yards and a touchdown on the ground.
This may be a perfect game for the Crusaders passing attack to take advantage of a West Georgia defense that just gave up 303 passing yards to one of Division II's least efficient offenses. However, West Georgia has forced 11 interceptions this year and keeps the opposition at bay with just 3.5 yards per rush attempt allowed. Until NGU shows me they can take care of the ball, they'll be hard to trust on a weekly basis.
My pick: West Georgia
Chowan (0-7, 0-5 GSC) at Mississippi College (2-4, 1-3 GSC)*
Saturday, Oct. 21 at 7:00 PM | Clinton, Miss. | Audio | Stats | Video
The Hawks showed some heart in last week's road loss to a superior West Georgia squad as Rasha McKee totaled 303 passing yards and three total touchdowns (one passing, two rushing). However, the defense continues to be an achilles heel for this squad, giving up an average of 378.9 yards and 41.4 points per game to opposing offenses.
This is a "get right" game for the Choctaws a week after a slow start doomed the team in a home loss to Valdosta State. Mississippi College shut out the VSU offense in the second half last week, but the offense couldn't make enough room to break through. Running back Marcus Williams has returned to form, totaling 273 yards on 46 carries across the last two contests after rushing for just 137 yards on 33 carries in the team's first four games.
Chowan's rush defense ranks near the bottom of the NCAA Division II list and that's really all you need to know about this one. The Choctaws run game has the potential to rack up the yards and touchdowns from start to finish in this one.
My pick: Mississippi College