GSC Week Eleven Preview & Picks
November 10th, 2023 5:00am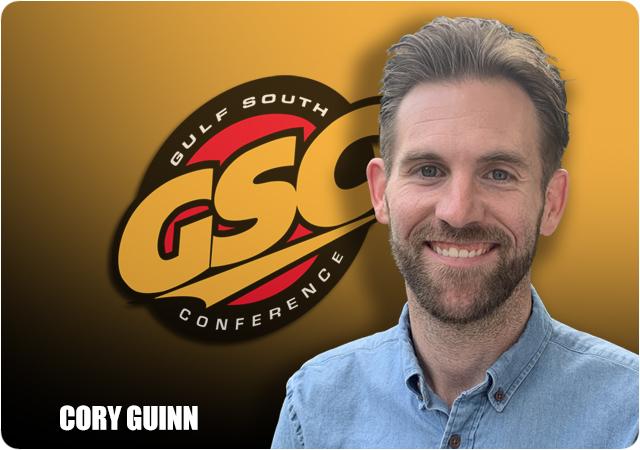 The final week of the regular season is upon us and there's a lot left to be sorted out in the Gulf South. Four teams are among the Top 10 in Super Region Two, three teams are among the D2Football.com Top 25 rankings and three teams have a legimate chance to claim a share of the regular season title this weekend, with a possibility of a four-way tie if Delta State were to drop the ball. We break down the scenarios below, but per the Gulf South Communications Office "The GSC football title is determined solely by conference winning percentage. There is no tie-breaker, so if we have two or more teams with the same conference record/conference winning percentage it will be a shared title. Since the league started in 1971, the title has been shared 10 times. On only three occasions (1988, 2000, 2010) have three teams shared the title."
So stay tuned, folks.
Gulf South Week Ten Results
*denotes Gulf South Conference game
North Greenville 27, Shorter 17*
No. 19 Valdosta State 20, West Alabama 14*
No. 21 West Florida 42, Mississippi College 14*
No. 12 Delta State 47, West Georgia 13*
Gulf South Week Eleven Matchups (all times Eastern)
*denotes Gulf South Conference game
West Alabama (4-5, 3-4 GSC) at Shorter (3-7, 1-6 GSC)*
Saturday, Nov. 11 at 1:00 PM | Rome, Ga. | Audio | Stats | Video
We say it every week, West Alabama's game-by-game performance is always a tale of two sides. The defense is one of the toughest in NCAA Division II and held a strong Valdosta State offense to just 20 points last week. However, as has been the case all year, the offense scored just 14 points despite a season-high 253 passing yards and two touchdowns from Tucker Melton. The run game garnered only 2.1 yards per carry and couldn't convert on key downs during the fourth quarter.
Shorter ran into a buzz saw at North Greenville last week as its defense continued to allow big play after big play, giving up 434 offensive yards. As a unit, the SU defense allows over 430 yards per game to the opposition and despite some recent success from Justus Durrant (four straight 100-yards games), the offense just doesn't have the firepower to keep up consistently.
West Alabama showed promise last week on offense, and defense travels no matter what level of football we are talking about. Look for the Tigers to end the season on a high note while Shorter falls for the fourth consecutive time.
My pick: West Alabama
Chowan (0-9, 0-7 GSC) at No. 21 West Florida (7-3, 5-2 GSC)*
Saturday, Nov. 11 at 2:00 PM | Pensacola, Fla. | Audio | Stats | Video
Chowan had last week off, giving them ample time to game plan for a tough test on the horizon. The Hawks have had problems all over the field this season, being outscored by an average of 21 points per game and giving the ball away 17 times in nine games. Sophomore lineman Traevon Mitchell (51 tackles, 13 tackles for loss) and Dwayne Smith (51 tackles, seven tackles for loss, four sacks) have been the bright spots on defense.
The Argos continue to enhance their resume for a hopeful postseason berth, picking up a win last week on the heels of an offense that scored 42 points with 568 total yards and a defense that held Mississippi College to just 233 total yards. West Florida continues to show a strong, balanced offense (257.4 yards passing and 180.1 yards rushing per game) while the defense has 70 tackles for loss and 29 sacks led by GSC Defensive Player of the Year front runner John McMullen (16.5 tackles for loss, nine sacks). As a note, a lot of things would have to right in the evening games but West Florida does have an outside chance to be on of four teams to share the regular season title if Delta State and Valdosta State both lose.
West Florida wants to leave no doubt that it belongs in the playoffs and they'll make a statement in this one. Look for it to be over by the end of the first quarter and I expect a few West Florida starters to get plenty of rest in the second half.
My pick: West Florida
Mississippi College (3-6, 2-5 GSC) at No. 11 Delta State (8-1, 6-1 GSC)*
Saturday, Nov. 11 at 4:00 PM | Cleveland, Miss. | Audio | Stats | Video
The Choctaws are looking to avoid a third straight loss and claim the Heritage Bell Classic trophy and will need more than just Marcus Williams to step up. Williams has been nothing short of outstanding over the last five weeks, averaging 131.8 yards per game and scoring twice on the ground. However, Mississippi College is just 2-3 over that same span as the defense has allowed 26.4 points per game and the lack of a passing attack keeps the MC offense from being able to mount comebacks when getting behind by more than one possession.
On the line for Delta State is the right to retain the Heritage Bell Classic trophy as well as claim at least a share of the Gulf South Regular Season Championship with a win. The Statesmen lead the GSC with 224.8 rushing yards per game and should be able to find plenty of room against a Mississippi College defensive front that allows over 200 yards per game on the ground.
The Statesmen have won nine of the last 10 meetings in this series. With Saturday being Senior Day, Homecoming and so many more things on the line for DSU, I expect Delta State to ride the momentum to victory.
My pick: Delta State
West Georgia (6-3, 5-2 GSC) at No. 17 Valdosta State (9-1, 6-1 GSC)* *Game of the Week*
Saturday, Nov. 11 at 7:00 PM | Valdosta, Ga. | Audio | Stats | Video
Despite last week's loss to Delta State, West Georgia still has a chance to claim a share of the GSC Regular Season title. With a win against VSU and a DSU loss, the standings would show a three-way tie for just the fourth time in League history. West Georgia will undoubtedly lean on running back Rajaez Mosley who has 805 yards and seven touchdowns while averaging 7.4 yards per carry, one of the top marks in NCAA Division II . Freshman quarterback Cameran Brown shows improvement every week he gets more experience and consistency this week will be key in keeping the Wolves in the game.
Valdosta State is also playing for at least a share of the regular season title, the program's 10th regular season crown all-time. The Blazers survived a scare against West Alabama last week, stopping the Tigers on fourth down with 39 seconds remaining. Quarterback Sammy Edwards will need to continue his strong play (2,975 yards, 22 touchdowns) to give VSU a chance to win the game and build momentum heading into a hopefully playoff berth.
In addition to a possible GSC Title, the two sides are also playing for the Peach Basket for the final time as West Georgia's move to Division I will end the yearly matchup between the in-state rivals. A lot is on the line for both sides, but even with last week's close call no one has been able to slow down the Blazer offense. Valdosta State has the talent on both sides of the ball to claim a win and ride "Unclo Mo" into the postseason.
My pick: Valdosta State