GSC Week Eleven Preview
November 11th, 2021 6:00am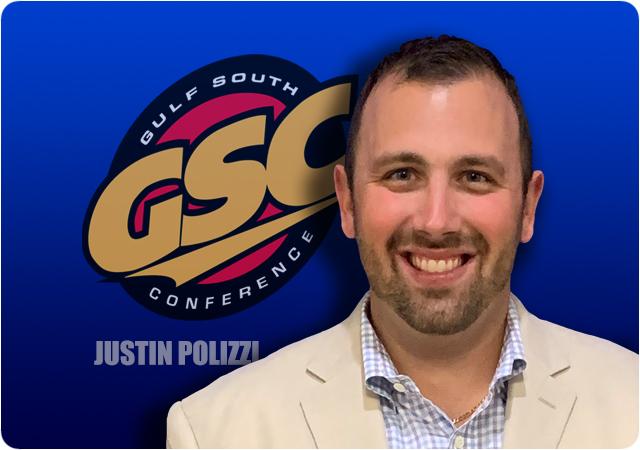 2021 GSC – WEEK 11 Preview
Shorter vs North Greenville
Shorter travels to Tigerville this weekend to finish out 2021. The Hawks picked up their third win of the season last week, defeating Erskine 38-7, tying their most wins since 2014. Shorter's offense has struggled this season, averaging only 18 points per game. On the flip side, North Greenville is looking for their fifth win of the season and momentum going into the off season. The Crusaders' upset of Valdosta State did not come to fruition last week. On average, North Greenville's defense gives up 30 points per game. The key to this one will be if the Crusaders can get off the field and capitalize offensively. Look for North Greenville to play well at home and finish 2021 with a win!
Prediction: North Greenville
Mississippi College vs West Alabama
This is an intriguing game as we look at the games this weekend! West Alabama sits at 6-3 on the year, currently outside of the playoff window. A West Alabama win is imperative if they have any hope of making the playoffs—A lot of help is needed!! Both teams are coming off losses, West Alabama lost to West Florida 47-7, while Mississippi College lost to Delta State 24-21. The Choctaw run game will challenge the Tiger defense this week. The Choctaws defense will need to step up and slow down the Jack McDaniels and Tiger offense. While West Alabama is on the outside looking in, a win is required for any post season hopes. The Tiger offense sits third in the Gulf South Conference offensively, averaging 40 points per game. Their defense allows 19 points per game, and sits third in scoring defense. The Tigers will shut down the Choctaws triple option offense and win big on Senior Day!
Prediction: West Alabama
Delta State vs West Georgia
This game has HUGE playoff implications in Super Region 2. West Georgia needs a win to stay regionally ranked and in the playoff picture. A third loss for the Wolves would almost certainly remove them from playoff contention. They face a tough Delta State team whose record is not indicative of their program. The Statesmen's 5-5 record means nothing going into this game! Delta State will give West Georgia all they can handle as they try to finish above .500. The Statesmen's defense has struggled to stop teams from scoring this year. They are giving up 28 points per game—while the Wolves offense averages 37 points per game. Limiting the West Georgia offense's scoring will be a key to the game for the Statesmen. The Wolves will need to stay in sync offensively in order to win this one. This should be a slugfest and a typical Gulf South Conference football game. This game has the potential to be close, the Statesmen will give West Georgia all they can handle!
Prediction: West Georgia
Valdosta State vs West Florida
This game has been circled on calendars for a long time now! You might as well throw away the numbers, rankings and playoff implications. This game is about bragging rights, a Gulf South Conference Championship and showing everyone who the face of the Gulf South Conference Football really is! The only blemish on either team's record is West Florida's slip up against West Georgia, a 30-26 loss. Both offenses are high powered and can score at will. Gulf South offensive leader West Florida leads Valdosta State in scoring offense per game, 46 points to 42 points per game. The key to this game will come down to defense. Hard to say that considering the offenses we will see in this game. The Blazers lead the conference in points given up per game at 13 points. The Argos trail the Blazers, giving up 22 points per game. Both teams will need special teams to be solid and avoid mistakes. The key to this game is whose defense will come up with stops and force turnovers! Valdosta State lost to West Florida over 600 days ago in the playoffs—they have not forgotten that! The Blazer defense holds the edge in this matchup and will come up big this week! The gloves are about to come off in a fight for a Gulf South Conference Championship!
Prediction: Valdosta State