GSC Week Five Preview & Picks
September 28th, 2023 7:00am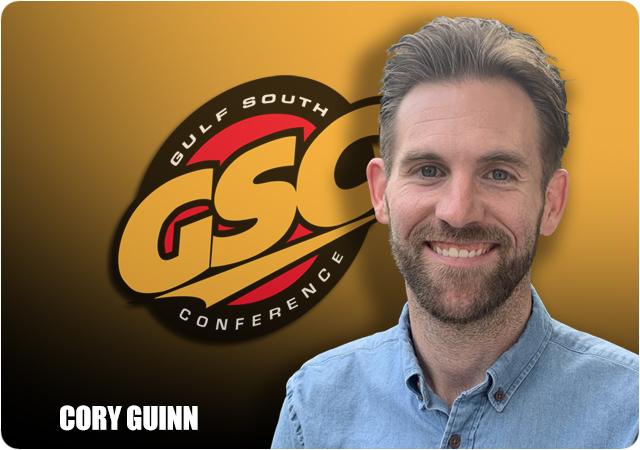 Week Five of the 2023 season is here and we've got two teams in the Top 10 (Delta State and West Florida) with another (Valdosta State) makings it's own case to enter the Top 25 poll. DSU and UWF stand atop the conference ranks with dominant perofmrances to open the 2023 season, but others like VSU, West Georgia, North Greenville and West Albama are lurking close behind. Anything can happen week in and week out in the Gulf South so strap in for more exciting matchups on tap this weekend!
Gulf South Week Four Results
*denotes Gulf South Conference game
Benedict 31, Chowan 3
West Florida 49, West Georgia 21*
West Alabama 10, Mississippi College 7*
Delta State 56, Shorter 20*
Valdosta State 28, North Greenville 3*
Gulf South Week Five Matchups (all times Eastern)
*denotes Gulf South Conference game
Mississippi College (1-3, 0-2 GSC) at Shorter (2-2, 1-1 GSC)* *Game of the Week*
Saturday, Sept. 30 at 12:00 PM | Rome, Ga. | Audio | Stats | Video
The Choctaws are only 0-2 in conference play by the slimmest of margins, having lost by three points to both West Georgia and West Alabama. Mississippi College has shown the ability to score when needed, averaging just under 20 points per game and racking up over 220 rushing yards per game led by junior Ron Craten who has burst on the scene with 352 yards and four touchdowns on the ground. Fellow running back Marcus Williams, last year's leading rusher and the 2021 GSC Freshman of the Year, has been almost non-existent and must return to form for MC to gain ground on the competition.
Despite last week's loss to Delta State, Shorter showed promise with over 400 yards of total offense including 218 on the ground. Running back Justus Durrant led the attack with 96 yards and a score, while quarterback Josh Brown had 65 yards on just eight carries with two touchdowns. The Hawks' weakness is on defense as the unit is allowing 38 points and over 420 yards per game.
This is a tough one to call as we aren't sure which Mississippi College team shows up on either side of the ball. I do believe in Williams' ability paired with the momentum of Craten and the always consistent MC rushing attack.
My pick: Mississippi College
Valdosta State (4-0, 1-0 GSC) at Chowan (0-4, 0-2 GSC)*
Saturday, Sept. 30 at 1:00 PM | Murfreesboro, N.C. | Audio | Stats | Video
Valdosta State is for real and showed it last week with a decisive win over North Greenville. The defensive unit has held opponents to under 14 points and 300 yards per game thus far, forcing six total turnovers. Quarterback Sammy Edwards has also squashed any concerns on his capabilities, having completed 69.4% of his pass attempts for 1,198 yards and nine touchdowns. No one is talking enough about a Blazers' offensive line that has given up just five sacks and paves the way for an average of 4.5 yards per rush attempt.
Chowan is floundering and there are no signs of relief coming soon. The Hawks were beaten up by Top 25 Benedict last week despite allowing just 303 yards of offense. The reason for the loss? A lowly 104 total yards for a CU offense that ranks 152nd out of 161 Division II programs in yards per game.
My pick: Valdosta State
No. 6 Delta State (4-0, 2-0 GSC) at West Alabama (2-2,1-1 GSC)*
Saturday, Sept. 30 at 5:00 PM | Livingston, Ala. | Audio | Stats | Video
There may not be a defensive unit in the country that can contain DSU quarterback Patrick Shegog. In last week's win, the graduate student scored SEVEN total touchdowns (five passing, two rushing) en route to the D2Football.com National Offensive Player of the Week. Thus far in 2023, Shegog has thrown for 1,089 yards and 15 touchdowns to go along with 276 rushing yards and four additional scores while leading an offense that is averaging over 45 points per game. The Statesmen are no joke on defense either, giving up just over 16 points per contest and forcing eight turnovers in just four games.
West Alabama won a defensive slugfest last week, 10-7, over Mississippi College at home, but the Tigers' defense will have its hand full this week. Inconsistent quarterback play has led to up and down results so far for UWA as the team has scored just eight total touchdowns on offense. However, the defense has kept the team in the hunt more often than not with 10 forced turnovers and a front line that has totaled 34.5 tackles for loss led by stars Devonta Jackson (21 tackles, five tackles for loss, 2 sacks) and Jamal Ellis (seven tackles, four tackles for loss, two sacks).
Delta State has the perfect offense in place to combat a strong West Alabama defense as Shegog is a threat with both his arms and legs. The Statesmen show no signs of slowing down and may creep into the Top 5 rankings with a strong showing in Alabama.
My pick: Delta State
No. 8 West Florida (3-1, 1-0 GSC) at North Greenville (2-2, 1-1 GSC)*
Saturday, Sept. 30 at 7:00 PM | Tigerville, S.C. | Audio | Stats | Video
The Argos flexed their muscle in last week's blowout of West Georgia, outgaining the Wolves 459-305 and resting its starters for almost the entire fourth quarter. Despite the shortened playing time, senior receiver John Jiles burst on the scene with eight receptions for 175 yards and two scores as the Virginia Union transfer seems to have finally found chemistry with quarterback PeeWee Jarrett. Jarrett was as consistent as always, finishing 20-for-27 with 298 yards and three touchdowns under center.
North Greenville ran into a brick wall last week on the road in Valdosta as the offense stalled to the tune of three points and just 333 yards of offense. Despite playing without his top weapon in receiver Dre' Williams, quarterback Dylan Ramirez contributed 221 yards through the air and another 20 on the ground, but threw his fifth interception of the year and has at least one turnover in each game this season. Running back Corey Watkins found his footing after a slow start to 2023 and ran for 85 yards and 16 carries behind an offensive line that gave up just one sack and three tackles for loss.
For all the talk about the West Florida offense, we cannot overlook an Argo defense that forced four turnovers last week and now has seven takeaways on the year. If North Greenville has a full stable of weapons, they could make things interesting but until the Crusaders squash the turnover bug they'll have trouble keeping up with an offense like UWF.
My pick: West Florida