GSC Week Four Preview
September 23rd, 2021 5:00am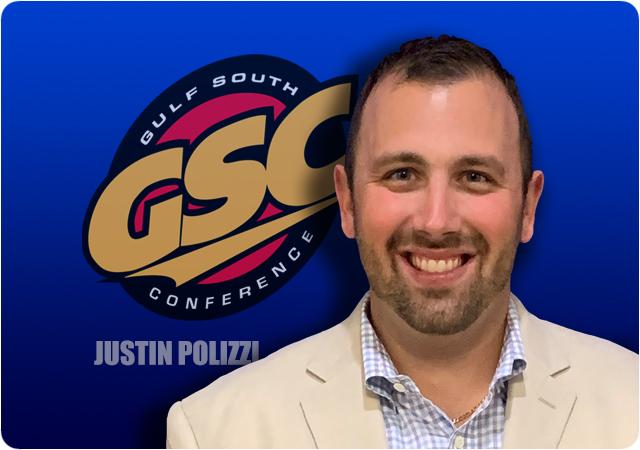 2021 GSC – WEEK 4 Preview
Delta State vs Jackson State
Delta State enters the W. C. Gorden Classic 2-1 through three games this season. The Statesman battled West Georgia to a 26-27 loss in sloppy conditions last weekend. The Delta State offense was held to a season low 260 yards. Jackson State enters this week with a 2-1 record as well, with their lone loss coming last week to Louisiana-Monroe on the road. The Tigers had 285 yards of offense last week, outgaining the Warhawks by 35 yards. Look for the Statesmen offense to get back on track this week! This will be a tough road game for Delta State looking to improve to 3-1 in 2021.
Prediction: Jackson State
West Georgia vs Shorter
West Georgia defeated a very good Delta State team last week on a last-minute drive to secure a 27-26 victory at home. Seventy-four of West Georgia's 102 rushing yards came in the second half, 69 yards on the final two drives. Harrison Frost threw for 292 yards and two touchdowns in the game. The Wolves defense came up with a big stop on a 4th down late in the fourth quarter, stopping Patrick Shegog for a turnover on downs. Shorter defeated Clark Atlanta on the road 38-17 to go 2-1 so far in 2021. The Hawks amassed over 500 yards of offense in the win last Saturday. Shorter's defense held the Panthers to 313 yards of offense. Look for the Wolves to go 2-0 in Gulf South Conference play this week.
Prediction: West Georgia
North Greenville vs Erskine
North Greenville enters Saturday 2-1 losing 45-13 last week at The Citadel. North Greenville was outgained offensively by 219 yards. The offense for the Crusaders was out of sync most of the game, scoring a season low 13 points. Erskine comes into this week looking for their first win 2021. A 28 point third quarter doomed the Fleet last week against Chowan, in a 49-19 loss. Erskine turned the ball over three times and was held to 21 yards rushing for the game. Look for North Greenville to get back in the win column this week!
Prediction: North Greenville
Fort Lauderdale vs West Florida
West Florida returns home this week after a big second half helped them defeat Texas A&M-Commerce on the road! The Argos defense played big in the second half, holding the Lions to 67 yards of offense. Austin Reed and Shomari Mason led the West Florida Offensive, accounting for 368 yards of offense for the Argos. Fort Lauderdale enters Saturday 0-2 so far this season. The Eagles offense has scored three points this season, getting shut out 63-0 last week against Mississippi College. This game should be over early!
Prediction: West Florida
West Alabama vs Mississippi College
The Tigers have gotten out to a quiet 3-0 start this season, last week they defeated North American on Thursday night 80-0. Their defense has been impressive so far only giving up 14 points and holding offenses under 210 yards per game through three games. Mississippi College comes into Saturday 1-1, they defeated Fort Lauderdale last week 63-0. Mississippi College racked up 418 and yards of offense last week, with 351 yards on the ground. The Choctaw defense held the Eagles to 70 yards of total offense and six first downs. This should be a good Gulf South Conference matchup. Look for the Tigers to try to get up and stay up early on the road.
Prediction: West Alabama