GSC Week Nine Preview
October 28th, 2021 5:00am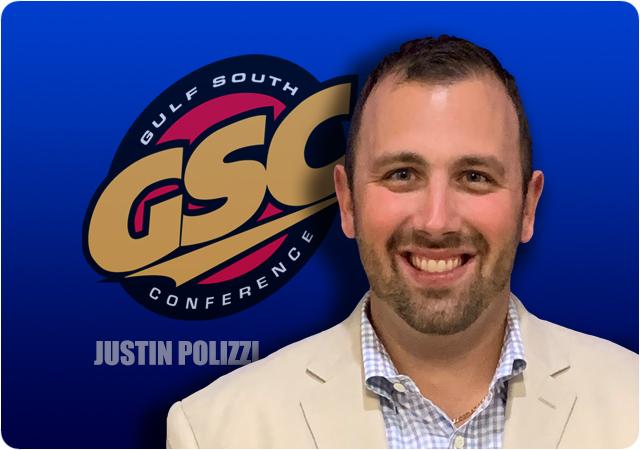 2021 GSC – WEEK 9 Preview
West Alabama vs North Greenville
West Alabama is amid a two-game losing streak, coming up short last week to Delta State at home for homecoming. The Tigers had 575 yards of offense, while holding Delta State to 313 yards offensively. Jack McDaniels was only 17 of 51 passing and threw one interception in the loss. Josh Hatcher and Christopher Terrell led the way for the Tigers' defense, combining for 13 tackles and six tackles for loss. North Greenville fell to 4-4 with a 34-12 loss to West Georgia. 206 of the Crusaders 288 yards of offense came through the air last week. In addition to his 206 yards throwing, Kaelan Riley threw for one touchdown and one interception. Kameron Burton led the defensive effort with eight tackles and a pass break-up. This game has the potential to put up lots of points. Look for West Alabama to get back on the winning track this week!
Prediction: West Alabama
Shorter vs Delta State
Shorter goes to Cleveland, Mississippi looking to break a five-game losing streak. Their most recent loss was a 45-23 loss to West Florida. In a game that was closer than most anticipated, the Hawks put up over 350 yards of offense. The Hawks found themselves down in an early 14-0 hole but battled back to early in second quarter. West Florida stretched the lead out to 45-16 in the 4th quarter before Shorter capped off scoring with 10 minutes to play in the ball game. Delta State broke a five-game losing streak defeating West Alabama 35-30 in the final minutes. Freshman Cole Kirk played well last week throwing for 225 yards and one touchdown in the win. The game had a wild ending with 3-untimed downs; Delta State's defense got stops on all three. Delta State coach Todd Cooley will sit out this week's game due to penalties stemming from last week's victory. Look for Delta State to start a winning streak this week as they win at home for Homecoming!
Prediction: Delta State
West Florida vs Mississippi College
West Florida bounced back from their only loss of the season so far with a 45-23 win against Shorter last week. The Argos offense was clicking, going for 495 yards in the contest. Austin Reed led the West Florida attack, throwing for 314 yards on 18 attempts with four touchdowns. Will Breland and Shea Campbell led the way defensively for the Argos, with 9 tackles a piece. For the first of two consecutive road trips, West Florida travels to Mississippi College this week. The Choctaws look to rebound on Homecoming, coming off a 41-14 defeat to Valdosta State. The Choctaws heavy offensive running attack was held quiet through three quarters before finding the endzone. Look for West Florida to continue blistering the football in the run game! The biggest question will be if the Argos defense can get off the field versus the Choctaws triple option attack. I anticipate West Florida finding their way early in this one.
Prediction: West Florida
West Georgia vs Valdosta State
This game will have major playoff implications in Super Region 2! West Georgia comes into Saturday after defeating North Greenville 34-12 last Saturday. Harrison Frost continued his impressive 2021 campaign, throwing for 315 yards and one touchdown, while Deontae Overstreet led the defense with eight tackles. The Wolves defense held North Greenville to 288 yards of offense while converting 4 of 14 3rd downs. Valdosta State comes into Saturday undefeated, looking to strengthen its lead in Super Region 2. 379 of their 486 yards came on the ground last week for Valdosta State. The Blazer defense forced three, three and outs against the Choctaws, while keeping them out of the endzone for three quarters. Seth McGill rushed for 112 yards and two touchdowns, Jaylen Jackson and Julian Baldi each recorded 10 tackles for the Blazers! The battle for the Peach Basket will be the biggest game of the season so far in the Gulf South Conference. West Georgia will put up a fight and look to upset the Blazers, however, the Blazers will use homefield to their advantage. Valdosta State wins in a close one!
Prediction: Valdosta State