GSC Week One Preview
August 30th, 2023 6:00am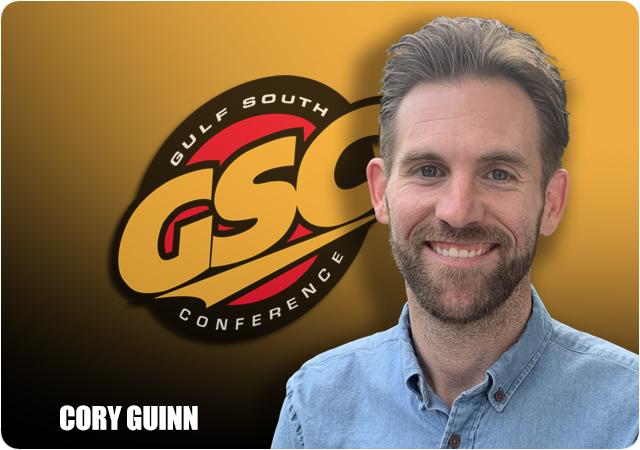 FOOTBALL. IS. BACK! We made it the best time of year, folks, and the Gulf South is sure to bring us more joy (and occasional heartache) as always! Week One is upon us with a lot of good football on the horizon. Tune in however you can and check out a few key points for each game to start the 2023 season!
Gulf South Week One Matchups (all times Eastern)
*Rankings shown as D2Football.com Media Poll / AFCA Coaches Poll if a team is ranked in both
Mississippi College at Keiser
Thursday, Aug. 31 at 6:00 PM | West Palm Beach, Fla. | Audio | Stats | Video
The Choctaws will stay true to their ground and pound roots, but head coach John Bland has stated the team will look to open things up a bit in the passing game this year. All-conference running back Marcus Williams is back after accumulating 937 rushing yards, 93 receiving yards and 11 total scores on offense as well as 722 yards as a kick returner a year ago.
Quarterback John Henry White, the 2022 GSC Freshman of the Year will be back under center as a full time starter this year. Last season, White played in eight games and ran for 834 yards and seven touchdowns while also passing for 301 yards and a score. If the defense can improve on it's 36.2 points allowed per game average from a year ago, Mississippi College could cause a stir.
Keiser, the No. 2-ranked team in NAIA and 2022 NAIA National Runner-up, will provide a nice test for the Choctaws to open the season on the road. The major difference in the two programs is size. A year ago, MC won 26-8 behind 243 rushing yards and three ground scores as nine players recorded a rushing attempt and averaged over five yards per carry.
My pick: Mississippi College
North Greenville at Charleston Southern
Thursday, Aug. 31 at 6:00 PM | Charleston, S.C. | Stats | Video
The Crusaders enter 2023 with high hopes, returning key players on both sides of the ball in all-conference performers De'Iveon Donald and Corey Watkins. Donald captains the defense from his inside linebacker position after posting 81 tackles and five tackles for a loss last season for a unit that averaged over one turnover per game.
After starting the 2022 season a bit behind because of injury, Watkins led the Gulf South with 106.4 rushing yards per game finishing with 1,064 yards and five touchdowns on the ground. Quarterback Dylan Ramirez is back for his sophomore year after throwing for 2,540 yards and 18 touchdowns to go along with seven rushing touchdowns in his first collegiate campaign.
Charleston Southern will be under the tutelage of first-year head coach Gabe Giardina who took over the position in November 2022 after spending five-plus seasons at Division II Albany State University. The Buccaneers will have work to do after being picked ninth out of 10 teams in the newly-formed Big South/OVC Preseason Poll. The program was just 2-8 last season, allowing over 32 points per game and giving up 281.7 yards per game through the air to opposing passing attacks.
My pick: North Greenville
Shorter at Samford
Thursday, Aug. 31 at 6:00 PM | Birmingham, Ala. | Stats | Video
Shorter has its hands full to open the season, traveling West to take on Samford University, the sixth-ranked team in the AFCA FCS Preseason Coaches Poll.
It looks like Harold Cook will be call plays under center after accumulating 968 passing yards and eight touchdowns in a part-time role last season. The Hawks are looking to replace its top receiver and rusher from a year ago but return six upperclassmen on the offensive line which should provide stability.
Samford is coming off its best season in school history after an 11-2 mark last year and a Southern Conference Title after averaging over 34 points per game. Quarterback Michael Heirs is the focal point for the Bulldogs as he threw for 3,544 yards and 36 touchdowns last season, completing 76.6 percent of his passes and was named SoCon Offensive Player of the Year.
My pick: Samford
Chowan at Barton
Thursday, Aug. 31 at 6:00 PM | Wilson, N.C. | Audio | Stats | Video
The Hawks enter their first season as a Gulf South member fresh off of a 7-4 record and first-ever North Division Title in the CIAA. New head coach Paul Johnson will rely on senior quarterback Rashad McKee to guide the team after the signal caller saw action in 10 games last season, passing for 1,131 yards and eight touchdowns while also rushing for 394 yards and four scores. The Chowan defense, which allowed just 19.8 points per game and 123.6 rushing yards per game last year, will need to be strong in the trenches to have a chance.
It's no secret that Barton's offense runs through All-Region running back Jordan Terrell. The junior ranked fourth in the nation last year with 148.4 yards per game and fifth with 1,632 total rushing yards to go along with 15 touchdowns. The Bulldogs, who revived the football program just three years ago, have averaged over 200 yards rushing per game the last two seasons but have a tendency to pull out big plays down field in the passing game on occasion.
My pick: Barton
No. 9 Delta State at Missouri S&T
Thursday, Aug. 31 at 7:00 PM | Rolla, Mo. | Stats | Video
Preseason favorite Delta State hits the road for their season opener after an 11-win season, led by All-GSC quarterback Patrick Shegog who accounted for 273.8 yards of total offense per game and 39 total touchdowns to earn GSC Offensive Player of the Year honors. The defense, which forced 26 turnovers last season, returns its top two tacklers in Marlon Windham (82 tackles, eight tackles for loss) and Tyrell Goldsmith (74 tackles).
The Miners, a 3-7 team last season in the GLVC, will start freshman Tyler Giora under center but he will have a number of experienced weapons on his side. Running back Cameren Smith was the GLVC Freshman of the Year after rushing for 819 yards and eight touchdowns, while the top four Miner receivers are also back.
My pick: Delta State
No. 6 Angelo State at West Alabama
Thursday, Aug. 31 at 7:00 PM | Livingston, Ala. | Stats | Video
Angelo State, a Division II power and defending two-time Lone Star Conference Champions, travels to Livingston for the first time in program history. Last year, the Rams outscored opponents by an average of just under 20 points per game, highlighted by a defensive unit that gave up just 84 rushing yards per contest.
The Tigers' defense, one of the nation's best in 2022 after allowing just 325.8 yards and 19.9 points per game, will have to keep UWA in the ball game behind the leadership of all-conference honorees Davonchae Bryant (15 tackles for loss, 3.5 sacks), Jamal Ellis (10.5 tackles for loss, six sacks) and Trevon Stanford (63 tackles, 9.5 tackles for loss).
Running back Bry Webb (738 yards, five touchdowns) and quarterback Tucker Melton (2,147 yards, 15 touchdowns) are also back to guide a more experienced offense for West Alabama.
My pick: Angelo State
Limestone at No. 19 West Georgia *Game of the Week*
Thursday, Aug. 31 at 7:00 PM | Carrollton, Ga. | Stats | Video
The Saints made a Division II Playoff appearance for the first time in school history in 2022 and have high hopes entering the 2023 campaign after returning much talent from last year's team, including eight South Atlantic Conference Preseason All-Conference honorees. Running back Tre Stewart is the go-to weapon for Limestone's offense after rushing for 1,517 yards and 15 touchdowns, while quarterback Dusitn Noller kept opposing defenses honest with 2,480 yards and 21 touchdowns through the air.
West Georgia has won 10 straight season openers, but do have a few questions to answer on offense. Quarterback Ben Whitlock won the quarterback battle in camp after serving as the primary backup last season. Also in the backfield, UWG must replace former all-american Jaxton Cash, but do have four players returning that scored a touchdown last season.
The Wolves' defense, which allowed just 23.9 points per game and forced 20 turnovers last year,, will need to give the offense some time for the new faces to acclimate to increased workloads.
My pick: West Georgia
Kentucky Wesleyan at No. 8 West Florida
Friday, Sept. 1 at 7:00 PM | Pensacola, Fla. | Audio | Stats | Video
Kentucky Wesleyan is coming off a 2-9 season which saw the offense average just under 14 points per game. Defensively, the Panthers' defense surrendered 38.6 points per contest and over 163 rushing yards per game, however they return Jaden Santos-Lopez and Damario Foster on the defensive line. The pair combined for 10 tackles for loss and 6.5 sacks last year.
West Florida will be under the direct of new head coach Kaleb Noles, but return a bevy of talent including dual-threat quarterback PeeWee Jarrett (2,719 passing yards, 762 rushing yards, 42 total touchdowns) and receiver Caden Leggett (602 receiving yards, nine touchdowns) on offense.
Defensively, linebackers Will Breland (94 tackles, two interceptions) and Willi Jordan (89 tackles, 10 quarterback hurries) return to lead a unit that forced 25 total turnovers last season.
My pick: West Florida
Point at Valdosta State
Saturday, Sept. 2 at 7:00 PM | Valdosta, Ga. | Audio | Stats | Video
This should be a nice early-season tune up for the Blazers as they acclimate a few new faces in key positions on offense. The biggest question mark is under center, as the quarterback competition features a mix of inexperienced faces. Last season's primary backup, Sammy Edwards, had bright spots in the spring as did Western Kentucky transfer Darius Ocean and true freshman Seth Smith.
All-conference weapon B.K. Smith is back for his final season after leading the team in 2022 with 726 receiving yards and six touchdowns. Also on the outside will be sophomore receiver Ted Hurst who burst on the scene last year with 431 yards and six receiving touchdowns of his own.
Point, an NAIA program, opened its season on Aug. 26 with a 51-13 loss to NAIA power Bethel (TN). During the contest, the Skyhawks were shutout in the second half and had just 257 total yards of offense while throwing three interceptions. The Point defense surrendered over 200 yards through the air and another 200 yards on the ground, giving five rushing touchdowns on the evening.
My pick: Valdosta State