GSC Week Seven Preview & Picks
October 12th, 2023 3:00am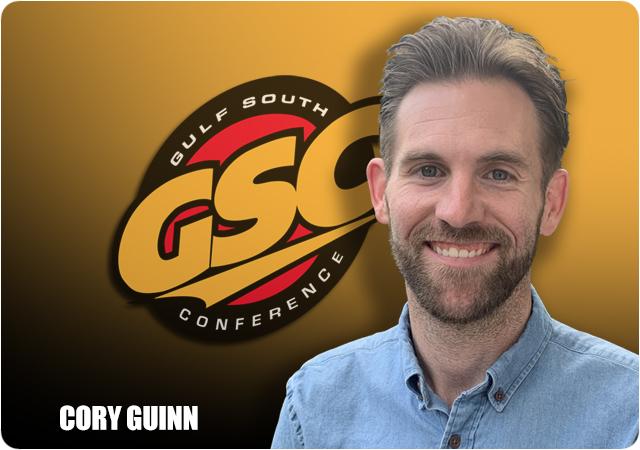 Last week's Gulf South action saw Delta State and West Florida continue to assert their dominance and West Georgia returned to the field in winning fash on the road. Week Seven doesn't feature many tight matchups on paper, but in this League we know anything is possible.
Gulf South Week Six Results
*denotes Gulf South Conference game
North Greenville 31, Chowan 16*
Delta State 49, Valdosta State 25*
West Florida 42, Shorter 3*
West Georgia 24, West Alabama 6*
Gulf South Week Seven Matchups (all times Eastern)
*denotes Gulf South Conference game
Clark Atlanta (0-6) at Shorter (2-4)
Saturday, Oct. 14 at 12:00 PM | Rome, Ga. | Audio | Stats | Video
Simply put, Clark Atlanta is one of the worst programs in Division II. A bottom-tier defense paired with a low-scoring offense has led to a winless season thus far in which CAU's average margin of defeat is 17.17 points. Running back Daquon Kincey is the lone bright spot for the Panthers, having run for 502 yards (5.2 YPC) and nine touchdowns on the ground. Defensively, Clark Atlanta has just four sacks on the year, giving up 188.7 yards per game on the ground and an additional 243 yards per game through the air.
Shorter needs to have a short memory and erase last week's tough outing against West Florida. Dual threat quarterback Josh Brown has a chance to break out in this one, having totaled 117 rushing yards and two touchdowns to go along with 895 passing yards and two more scores. If he can limit the turnovers (five interceptions in six games), Shorter could break its current three-game losing streak.
On paper, both teams look eerily similar in terms of offensive and defensive ranks. What separates the two is that Shorter has faced much tougher competition and managed to get a few wins. The Hawks will be playing in front of a fired up Homecoming crowd and should give the fans plenty to cheer about all game long.
My pick: Shorter
Valdosta State (5-1, 2-1 GSC) at Mississippi College (2-3, 1-2 GSC)* *Game of the Week*
Saturday, Oct. 14 at 3:00 PM | Clinton, Miss. | Audio | Stats | Video
Valdosta State's stay in the Top 25 was a short one after last week's home loss to Delta State. The Blazers tried their best to keep up offensively with 25 points and 459 total yards, but Sammy Edwards' three interceptions kept the defense on the field far too long. In turn, VSU surrendered a whopping 417 yards on the ground en route to the loss.
The Choctaws are back in action after a bye week and are licking their chops after seeing the beating that VSU's run defense took a week ago. Even better for Mississippi College is the resurgence of all-conference back Marcus Williams who totaled a season-high 141 rushing yards on just 22 carries (6.4 YPC) in a Week Five road win over Shorter. As a team, MC has held strong with his patented run game, averaging over 220 yards per game on the ground ranking among the nation's Top 20 in rushing yards per contest.
The Blazers are going to have their hands full with a fresh Mississippi College team that isn't afraid to mix it up in the trenches. The Choctaws are able to control the clock and will need to do so in order to keep a potent VSU offense off the field. I'll give the edge to MC, a slight edge, based solely on the fact they've had weeks to get healthy and prepare for the Blazers.
My pick: Mississippi College
No. 7 West Florida (5-1, 3-0 GSC) at West Alabama (2-4, 1-3 GSC)*
Saturday, Oct. 14 at 5:00 PM | Livingston, Ala. | Audio | Stats | Video
West Florida showed a change in game plan last weekend, forgoing its typical air raid offense in favor of a ground-and-pound game that produced 299 rushing yards and three scores. Senior back CJ Wilson had his best game to date, carrying the ball just 13 times for 126 yards and a touchdown, while fellow senior Jamontez Woods had his best career game in a UWF uniform with 98 yards and a touchdown on 10 carries of his own. Quarterback PeeWee Jarrett still had three touchdown passes despite the team's success on the ground and the Argo defense picked off two passes bringing their turnover total to 12 (nine interceptions, three fumble recoveries) on the year.
The West Alabama offense continues to struggle after last week's road loss, accumulating just six points and 181 total yards against West Georgia. The UWA defense is as strong as always, having limited opponents to 328.2 total yards per game, including 109.5 on the ground, and gathering 42 tackles for loss. However, the offensive unit hasn't done much to help, scoring just 15 points per contest and giving the ball away 18 times while not having a true starter under center.
The Argos have been practically unstoppable against Division II competition this season and have now had success in a variety of ways. While the UWA defense may slow down West Florida in the early-going, the Tigers just don't have enough firepower to keep up on the scoreboard. Expect UWF to pull away in the second half, if not sooner.
My pick: West Florida
Chowan (0-6, 0-4 GSC) at West Georgia (3-2, 2-1 GSC)*
Saturday, Oct. 14 at 6:00 PM | Carrollton, Ga. | Audio | Stats | Video
Chowan had a chance to win their first game of the season last week, but the Hawks were outscored 14-0 in the fourth quarter leading to a sixth straight loss. The CU defense was able to force three interceptions, but quarterback Rasha McKee negated those turnovers with three interceptions of his own while the offensive line gave up six sacks. Chowan is being outscored by an average of nearly 27 points per game and there don't seem to be any signs of life on either side of the ball midway through the 2023 season.
West Georgia got back to its winning ways with a convincing victory over West Alabama, grinding it out in an ugly game where neither side had more than 200 yards of total offense. Quarterback Cameran Brown score twice, once through the air and once on the ground, while the Wolves' defense forced four turnovers
West Georgia is hanging its hat on defense this year, holding opponents to just 25 points and 336 yards per game with 10 takeaways. Chowan's offense is already anemic and I don't see them having much success this go around either.
My pick: West Georgia
North Greenville (3-3, 2-2 GSC) at No. 6 Delta State (6-0, 5-0 GSC)*
Saturday, Oct. 14 at 7:00 PM | Cleveland, Miss. | Stats | Video
The Crusaders survived a scare last weekend despite three interceptions from sophomore signal caller Dylan Ramirez, bringing his season total to a whopping 11 giveaways. Running back Corey Watkins was again a stabilizing force with 99 rushing yards and two touchdowns, while sophomore Ahmari Coats burst on the scene with 110 receiving yards and a score of his own. NGU's defense has proven strong, giving up just a hair over 22 points per game, but they'll be tested this week.
Give all the praise to Delta State's offensive line and running backs for last week's dominant performance where they totaled 417 (!) rushing yards in a win over Valdosta State. Kelvin Smith picked up GSC Offensive Player of the Week honors after rushing for 186 yards and three touchdowns, while fellow running back Christian Malloy also eclipsed the century mark and had a touchdown of his own. On the season, the Statesmen average over 46 points and 479 yards per game, while the defense has 13 takeaways and is limiting the opposition to just 17 points per contest.
I hate to say it, but this one may not be close for long if the NGU offense doesn't take care of the ball. Delta State's Malik Jones is certainly licking his chops after having intercepted a pass in three straight games.
My pick: Delta State