GSC Week Seven Preview
October 14th, 2021 5:00am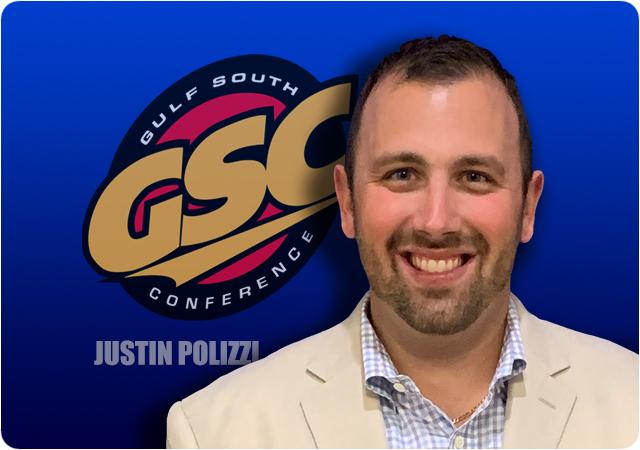 2021 GSC – WEEK 7 Preview
Mississippi College vs Shorter
Mississippi College looks to even their conference record to 2-2 in Gulf South Conference action this week at Shorter. The Choctaws have the league's leading rushing attack, averaging 284 yards per game on the ground. Cole Fagan and DeAnte' Smith-Moore will carry the load this week for the Mississippi College as they battle the League's 2nd to last place rushing defense in Shorter. The Hawks 44-7 loss versus West Alabama last week dropped them to 0-3 in Gulf South play. Nemo Reddish and Kolby Reynolds will have to play big this week, stopping the solid rushing attack of the Choctaws. The Hawks will need to find a way to score points this week offensively if they want to win the game. In the end, the run game for Mississippi College will be too strong.
Prediction: Mississippi College
North Greenville vs Delta State
North Greenville travels to Cleveland, Mississippi this weekend to take on a struggling Delta State program. After starting 2-0 the Statesmen have lost four straight games. Last weekend's 55-0 loss to Valdosta State also saw the Statesmen lose starting Quarterback Patrick Shegog. In the loss, Delta State gave up 566 yards of total offense to the Blazers. North Greenville lost to West Florida 52-10 last week. North Greenville was outscored 21-10 in the first quarter and never regained any traction offensively. Kaelan Riley was picked off two times by the Argos in the loss. This is a big game, both teams are looking for the first Gulf South Conference win of 2021. Both defenses average giving up 29 points per game. The telltale will be if Patrick Shegog can play and whose offense can get going in the game that will decide the winner.
Prediction: North Greenville
Valdosta State vs West Alabama
A big game with big playoff implications this week as Valdosta travels to West Alabama. Valdosta State's offense scored 55 points last weekend in a big win against Delta State. The Blazer defense posted their first shutout of the season. Nick Moss registered 17 tackles in the contest including eight solo tackles. Seth Mcgill carried the load with 190 yards and one touchdown, while Jamar Thompkins had 135 yards and two touchdowns. The Blazer defense continues to lead the Gulf South in scoring defense, giving up six points per game. West Alabama defeated Shorter last week 44-7. The Tigers had 496 yards of offense, led by Jack McDaniels who had 262 yards through the air with three touchdowns and one interception. Demetrius Battle rushed for 100 yards and two touchdowns while Tyriq Martin had 111 yards receiving and one touchdown. Schdarren Archie and Christopher Terrell each have over 5 tackles for the Tigers. This game should not disappoint. Right now, Valdosta has the edge on both offense and defense. I would not be surprised if special teams plays a large part in this one.
Prediction: Valdosta State
West Georgia vs West Florida
Another big game in the Gulf South Conference, this could be an elimination game for West Georgia when it comes to the playoff picture. Two Gulf South losses could put them on the bubble in Super Region 2. Last week the Wolves defeated Mississippi College 20-21 behind a stellar performance by Harrison Frost. Frost threw for 415 yards and three touchdowns with one interception. Frost's performance last week lands him 3rd in West Georgia history for passing yards in a game. Quan Harrison and Mechane Slade each had over 100 yards receiving with one touchdown apiece. Damarkus Robins led the Wolves with eight tackles in keeping the usually high powered Choctaws running offense to just 278 yards in the game. West Florida downed North Greenville on the road last week. The Argos offense settled down after the first quarter and did not allow a score throughout the rest of the game. The Argos offense did not disappoint with 443 yards of offense while limiting the Crusader offense to just 291 yards of offense. Austin Reed threw for 289 yards and four touchdowns for West Florida. Reed's favorite target on the day, Rodney Coates, had 123 yards receiving and two touchdowns. The Argos return home this week, playing four of their last six games on the road. This game should have plenty of fireworks on the bay! Look for big plays all over the field.
Prediction: West Florida