GSC Week Six Preview & Picks
October 4th, 2023 6:00am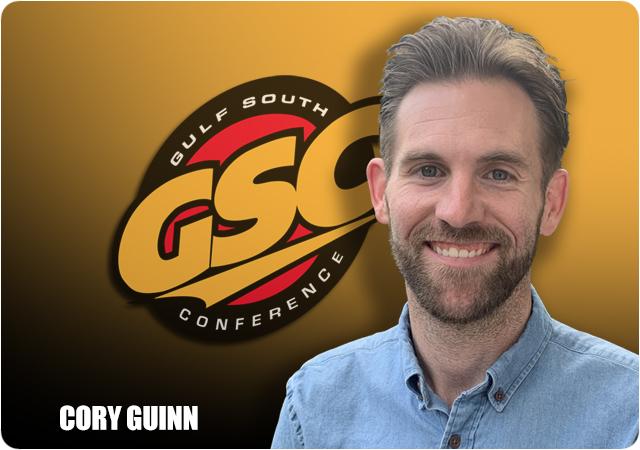 Week Five of the 2023 season was not kind to home teams in the Gulf South, as all four programs hosting a contest suffered a loss. As a result of last week's results, the League now has THREE teams in the D2Football.com Top 25 as Valdosta State enters at No. 25, behind Delta State at No. 6 and West Florida at No. 7. In Week Six, we get a Top 25 matchup with DSU and VSU where the Blazers have a chance to prove they belong and the Statemen get to make a statment and stake their claim as a top program in Division II.
Gulf South Week Five Results
*denotes Gulf South Conference game
Mississippi College 30, Shorter 14*
Valdosta State 51, Chowan 36*
Delta State 47, West Alabama 17*
West Florida 48, North Greenville 24*
Gulf South Week Six Matchups (all times Eastern)
*denotes Gulf South Conference game
North Greenville (2-3, 1-2 GSC) at Chowan (0-5, 0-3 GSC)*
Saturday, Oct. 7 at 1:00 PM | Murfreesboro, N.C. | Stats | Video
The Crusaders put forth a valiant second half effort last week against West Florida, but were once again bitten by the turnover bug as sophomore quarterback Dylan Ramirez tossed three interceptions. Running back Corey Watkins returned to form, rushing for 109 yards and a score on just 14 carries.
Chowan just can't seem to catch a break during their first season as a League member, as they have been outscored 156-74 in three Gulf South losses thus far. Last week, quarterback Rashad McKee found his way en route to finishing 23-for-37 with 329 yards and four touchdowns while also scoring once on the ground. The Hawks do have big play potential, but the defense doesn't seem to have the ability to stop opposing offenses.
This is Chowan's annual homecoming game, so the team may have some added motivation with an expected capacity crowd on hand. This may be the Hawks' best remaining chance to get a win, but North Greenville has shown promise all season long and has the ability to take advantage of a weak CU defensive unit.
My pick: North Greenville
No. 6 Delta State (5-0, 3-0 GSC) at No. 25 Valdosta State (5-0, 2-0 GSC)* *Game of the Week*
Saturday, Oct. 7 at 2:00 PM | Valdosta, Ga. | Audio | Stats | Video
Quarterback Patrick Shegog and the Delta State offense have been the story thus far this season, averaging 45.6 points and 469.2 yards per game. Shegog has accounted for 21 total touchdowns (16 passing, five rushing) and has yet to turn the ball over. But don't overlook the DSU defense, a unit that has given up just 16.3 points per game and 10 takeaways on the year.
Valdosta State has entered the D2Football.com Top 25 for the first time this season and immediately faces its toughest test to date. The Blazers also have one of the top offenses in the country, scoring 42.4 points per game with an average of 475.4 yards per game. Quarterback Sammy Edwards, who has thrown for 1,591 yards and 15 touchdowns, has a chance to announce himself to the world on a big stage.
Both sides have momentum in their favor and VSU is one of the toughest places to play in Division II. Turnovers, or lack thereof, should play a BIG part in this game as Delta State ranks 21st in turnover margin while Valdosta State is 65th in the rankings. Delta State should take care of business, but it won't be easy.
My pick: Delta State
Shorter (2-3, 1-2 GSC) at No. 7 West Florida (4-1, 2-0 GSC)*
Saturday, Oct. 7 at 5:00 PM | Pensacola, Fla. | Audio | Stats | Video
Shorter's defense is ranked near the bottom of NCAA Division II in almost every statistical category, allowing 36.4 points and 423.8 yards per game to the opposition. On the flip side, the offense is also near the bottom of the rankings in both passing yards (174) and rushing yards (156.2) per game. Freshman quarterback Josh Brown has shown flashes in his first season of action, passing for 700 yards and rushing for 146 more with four total touchdowns after taking over as the full time starter a few weeks ago.
West Florida picked up a gritty win last week on the road, relying on the arm of PeeWee Jarrett (419 yards, five touchdowns) and the skill of receiver Jon Jiles (11 receptions, 277 yards, three touchdowns). Jiles has wasted no time making the most of his new opportunity since transferring from Virginia Union as the senior has 27 receptions for 646 yards and eight touchdowns thus far. He has three games of over 100 receiving yards already this year and shows no signs of slowing down.
The Hawks have given up 86 points and over 1,000 offensive yards across the past two weeks and face another potent offense this week. Add in the fact that it's Homecoming Week for West Florida, and this one could be over by the end of the opening quarter.
My pick: West Florida
West Alabama (2-3, 1-2 GSC) at West Georgia (2-2, 1-1 GSC)*
Saturday, Oct. 7 at 6:00 PM | Carrollton, Ga. | Audio | Stats | Video
It's been an up and down start to the season for West Alabama, and the Tigers can thank their defensive unit for the two wins they have on the board. In the two victories, UWA has allowed a combined 20 points, and is allowing just 115.2 rushing yards per game across the first five weeks. The West Alabama offense on the other hand has been abysmal, scoring just 16.8 points per game without a consistent presence under center.
West Georgia returns to action after a week off and has a great chance to right the ship following a back-and-forth first four games. The Wolves first three games saw a scoring differential of just 76-74 as nothing has come easy in 2023. However, the UWG run game remains a constant as senior Rajaez Mosley (316 yards, two touchdowns) leads a unit that ranks among the nation's best with 178.5 yards per contest.
This is going to be a slugfest as it always seems to be with these two programs. The series history is tied at 6-6 with the last road win coming via a 27-25 West Alabama triumph in Georgia during the 2018 season. I think West Georgia will pick up the win coming off of a bye week, but with this West Alabama team, a victory wouldn't surprise me.
My pick: West Georgia