GSC Week Six Preview
October 7th, 2021 5:00am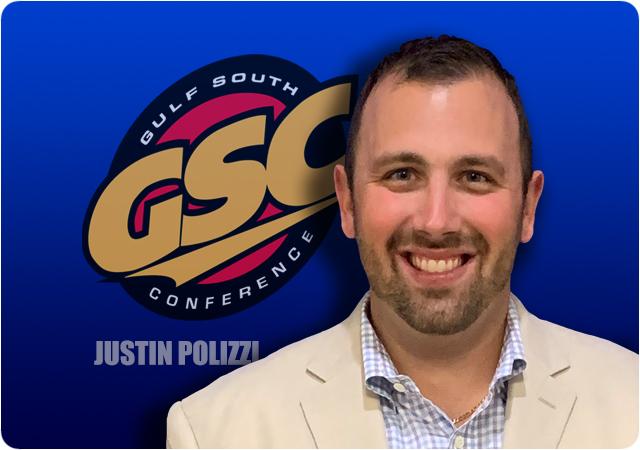 2021 GSC – WEEK 6 Preview
West Alabama vs Shorter
West Alabama travels to Rome, Georgia this week after a big Gulf South Conference victory last week against West Georgia. West Alabama's victory last weekend also put them in the early lead in the Gulf South Conference with a 2-0 conference record. The Tiger Defense played big in the second half, holding the Wolves to three points. Jack McDaniels threw for two touchdowns and 323 yards, while throwing no interceptions. James Smith led the Tiger rushing attack with 64 yards and one touchdown. Complementing Smith, was Demetrius Battle, who rushed for 53 yards and two touchdowns. Jeremiah Boyd and Michael Anderson led the Tigers defensively in the strong second half. Shorter battled Valdosta State hard last week during the first half. The Hawks erased a 14-0 lead to go into halftime down 14-13. Shorter's defense was not able to slow down the Blazers in the second half, as Valdosta scored 35 second half points. Shorter won the time of possession battle against Valdosta. The loss takes Shorter to 0-2 in Gulf South play. West Alabama should move to 3-0 in Gulf South action after Saturday.
Prediction: West Alabama
West Georgia vs Mississippi College
West Georgia came up short last week versus West Alabama 38-20. The loss drops West Georgia to 2-1 in Gulf South play. The potent Wolves offense was held to just three points in the second half against West Alabama. Harrison Frost threw an interception, while completing 37 passes for 345 yards and one touchdown. Omar Cervantes was 2-for-3 on field goals for the Wolves. Mississippi College beat North Greenville 42-21 last weekend in Tigerville. The Choctaws out rushed the Crusaders by 281 yards and won the time of possession battle. DeAnte' Smith-Moore led the Choctaws rushing with 110 yards and four touchdowns. The win moved the Choctaws to 1-1 in conference play. The Wolves will have to make the most out of their offensive possessions this week, as the Choctaws rushing offense will limit West Georgia's offensive possessions. This game has the potential to be closer than most think.
Prediction: West Georgia
West Florida vs North Greenville
West Florida erased a 20 point deficit in the second half to stay undefeated last week against Delta State. The league's leading offense travels to Tigerville this weekend looking to continue the momentum from the 2nd half. The Argos 435 yards of total offense led to 7.8 yards per play last week. David Durden led the Argos with 117 yards and two touchdowns last week, while Shomari Mason was held to 54 yards receiving with one touchdowns. North Greenville's offense was held to 254 yards last week and 21 points. The Crusaders were 3 for 4 on 4th downs. Eddie Martin led the Crusader defense with 12 tackles while De'Iveon Donald had 11 tackles with one tackle for loss. Last week Delta State exposed some shortcomings in the West Florida defense. The Argos will have to play better this week on the road if they want to keep their #1 Ranking.
Prediction: West Florida
Delta State vs Valdosta State
Delta State lost a 20 point second-half lead last week against #1 West Florida. The loss dropped Delta State to 0-2 in Gulf South play, and 2-3 overall. Their record is not indicative of their potential. I expect this to be a tough, gritty Gulf South Conference game. The Statesmen offense went for 580 yards last week, surpassing 500 yards for the second time this season. Corintheus Edmonds led the offense with 161 yards receiving, the most for a Statesmen receiver since 2016. Sherrod Paige led the Statesmen with six tackles and a pass break up. Valdosta State comes into week six boasting the Gulf South's leading defense. The Blazer defense is giving up 231 yards of offense per game and a mere eight points per game. The offense for the Blazers is averaging 44 points per game, good enough for 2nd in the Gulf South Conference. Ivory Durham led the Blazers offense to 574 yards of offense last week against Shorter, throwing for over 250 yards. Nick Moss had 13 tackles and one tackle for loss while Jameon Gaskin had eight tackles, .5 tackle for loss and .5 a sack. This is an exciting week six matchup regardless of the Statesmen's subpar conference record.
Prediction: Valdosta State