GSC Week Ten Preview & Picks
November 2nd, 2023 4:00am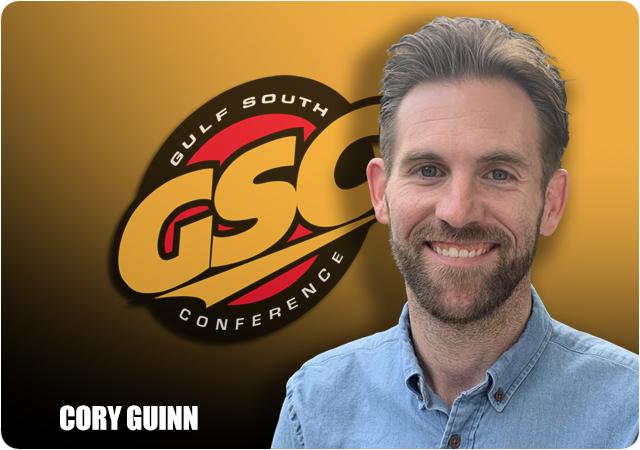 As the season winds down and programs focus on postseason play, the Gulf South regular season title is still up in the air with Delta State, Valdosta State and West Georgia each sitting at 5-1 in league play. This week's action should provide some clarity with just two weeks of play left as Delta State and West Georgia square off in our game of the week. Addtionally, DSU, VSU and West Florida are all among the Top 25 in the most recent D2Football.com rankings and all four schools appared in the latest NCAA Super Region 2 rankings released earlier this week.
Gulf South Week Nine Results
*denotes Gulf South Conference game
West Georgia 41, Shorter 35*
West Alabama 14, Chowan 6*
North Greenville 34, Mississippi College 10*
No. 24 Valdosta State 31, No. 8 West Florida 28*
Gulf South Week Ten Matchups (all times Eastern)
*denotes Gulf South Conference game
Shorter (3-6, 1-5 GSC) at North Greenville (4-5, 3-4 GSC)*
Saturday, Nov. 4 at 12:00 PM | Tigerville, S.C. | Audio | Stats | Video
Don't let the Hawks' 35-point performance against West Georgia fool you, the offense only had 295 total yards and one of the scores was via a Tony Bethea 33-yard fumble recovery return. Running back Justus Durant had his best game of the season, rushing for 122 yards and two touchdowns on 25 carries, while the defensive unit forced four total turnovers (two fumbles and two interceptions). Shorter's defense continues to struggle against the run, giving up 197.8 yards per game to opposing backfields and have allowed three or more rushing touchdowns in a game on five separate occasions.
The Crusaders came alive last weekend, blowing out Mississippi College after scoring a season-high 34 points with 615 total yards. Running back Corey Watkins continued to dominate with 152 yards and a score on the ground, while quarterback Dylan Ramirez showed his potential with 305 passing yards, 47 rushing yards and two total touchdowns. Having No. 1 receiver Dre Williams return to the lineup did wonders for the offense as he caught six passes for 156 yards and a touchdown. The NGU defense allowed just one rushing touchdown to a mighty Choctaw run game and allowed just three pass completions in the game.
It's safe to assume that North Greenville's offense can keep the momentum going against this porous Shorter defense. With a full stable of weapons back in action, the Crusaders should finish the 2023 season on a high note at home.
My pick: North Greenville
No. 19 Valdosta State (8-1, 5-1 GSC) at West Alabama (4-4, 3-3 GSC)*
Saturday, Nov. 4 at 2:00 PM | Livingston, Ala. | Stats | Video
Valdosta State showed us that they are for real with last week's upset of West Florida on the road, stopping the Agos on fourth down before using a 28-yard touchdown pass from Sammy Edwards to Ted Hurst with 36 seconds remaining for the go-ahead score. The Blazers have now won three in a row after a loss to then-No. 8 Delta State on Oct. 7 at home, scoring 31.3 points per game in the process. Despite being outgained 444-272 last week and accumulating -3 rushing yards, Valdosta persevered thanks in large part to a defensive unit that forced two turnovers and had 5.5 tackles for loss.
West Alabama has won two straight, giving up just six points in each victory and holding both West Florida and Chowan to a combined 56 rushing yards. Overall, the Tigers are giving up just 89.1 rushing per game and 15 total offensive touchdowns this season. As has been the case all year, West Alabama's struggles continue to be when they have the ball, averaging just 14.25 points and 259.5 yards per contest without a true leader at the quarterback position.
The Tigers showed they could slow down a potent offense in the win over West Florida a few weeks ago, however, Valdosta State's offense doesn't necessarily need the run game to put points on the board. Edwards has come into his own and if VSU gets ahead early West Alabama will have no chance to comeback.
My pick: Valdosta State
No. 21 West Florida (6-3, 4-2 GSC) at Mississippi College (3-5, 2-4 GSC)*
Saturday, Nov. 4 at 3:00 PM | Clinton, Miss. | Audio | Stats | Video
West Florida had a chance to tie the game last week, but a 51-yard field goal attempt as time expired was no good. On paper, the Argos won seemingly every matchup (total yards, passing yards, first downs, time of possession, etc.). However, UWF lost the turnover battle which gave Valdosta State prime field position. The West Florida defense continues to shine and held VSU to negative rushing yards last week and had five sacks, showing more and more pressure up front each week as the unit now has 67 tackles for loss and 29 sacks through nine games.
Once again, a one-sided offensive attack came back to bite Mississippi College in a loss. Against NGU last week, the Choctaws had 215 rushing yards - headlined by a 147-yard, one touchdown performance from Marcus Wiliams - but quarterback Cameron Davis was just 3-for-17 on pass attempts. After the Choctaws fell behind early by a 14-0 score after the opening quarter, the game was all but over as the defense gave up over 600 yards and the offense was unable to get anything going through the air.
We'll see if the West Florida defense can continue its dominance up front as the offense continues to be a bit up and down. Let's assume PeeWee Jarrett can rally the troops and use big plays to rebound and remain in the hunt for a postseason berth.
My pick: West Florida
No. 12 Delta State (7-1, 5-1 GSC) at West Georgia (6-2, 5-1 GSC)* *Game of the Week*
Saturday, Nov. 4 at 6:00 PM | Carrollton, Ga. | Audio | Stats | Video
The Statesmen return to the field after a bye week and have to sit with a sour taste of defeat on their tongues for a while now. Quarterback Patrick Shegogg was uncharacteristically wild last time out but still threw for three touchdowns and has accounted for 31 total touchdowns this season. The DSU offense is about as balanced as they come with 229.5 yards per game through the air and another 232.5 yards per game on the ground.
West Georgia is rolling at the right time and have won four straight games. Last week, the defense gave up 35 points to Shorter, but freshman quarterback Cameran Brown had three touchdown passes and Rajaez Mosely ran for 191 yards and two scores on the ground. Mosley leads all Gulf South players with 762 total rushing yards and 95.3 yards per game. West Georgia has been in quite a few close games this season, outsourcing opponents by just a hair over four points per contest, so the defense might have their hands full this week.
Delta State's loss to West Florida was most likely just a hiccup on the schedule. And now that they've had more than enough time to get healthy and prepare for UWG, the Statesmen may be looking to make some noise as we get close to the end of the regular season.
My pick: Delta State