GSC Week Three Preview
September 16th, 2021 5:00am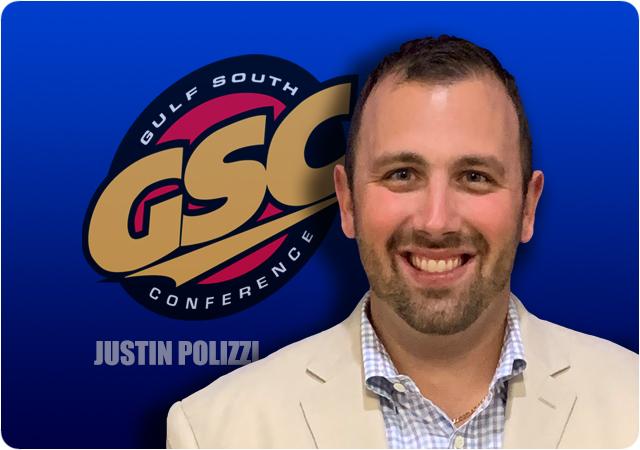 2021 GSC – WEEK 3 Preview
North American vs West Alabama
The weekend slate kicks off with North American traveling to West Alabama on Thursday night. West Alabama enters week three 2-0 with wins overs Tuskegee and Morehouse. The Tigers offense has been impressive so far, averaging 40 points per game. Quarterback Jack McDaniels has thrown for over 600 yards and five touchdowns so far. I expect West Alabama's offense to continue to roll into week 3!
Prediction: West Alabama
Shorter vs Clark Atlanta
On paper this game looks to be close. The Hawks opened week 1 with a win against Division III Brevard, followed up by a 28-12 loss to Albany State. Clark Atlanta beat Livingstone week 1 in a close one, 13-10. Week 2 saw the Panthers lose at home to Lane 35-26. This will be an interesting test for the Hawks as they look to get their first Division II win of the season. In the end, I think the Panther offense will be too much for the Hawks.
Prediction: Clark Atlanta
Fort Lauderdale @ Mississippi College
This is Mississippi College's last non-conference game before starting Gulf South Conference Play. The last time the Choctaws took the field, they lost 24-0 to Albany State week 1. Last week Fort Lauderdale lost at Presbyterian 68-3 in their only game so far this season. I am anticipating Mississippi College to get back in the win column this week!
Prediction: Mississippi College
North Greenville vs Citadel
North Greenville looks to continue their hot start on the road at the FCS The Citadel. The Crusaders are averaging 30 points per game. The offense is led by quarterback Kaelan Riley who is throwing for 275 yards per game. Sophomore running back Dre' Williams has carried the load so far rushing the football, averaging 9.5 yards per carry. The Citadel comes into Saturday 0-2, with losses to Coastal Carolina and Charleston Southern. The defense for the Bulldogs is giving up an average of 45 points per game while only averaging 17 offensive points. This should be a good game in the low country! North Greenville has played FCS opponents tough the last couple of seasons. North Greenville with the upset!
Prediction: North Greenville
Albany State vs Valdosta State
Albany State defeated GSC member Shorter last weekend 28-12 at home. The Golden Rams were led by Dionte Bonneau, who threw for 278 yards and 2 touchdowns. Kolby Reynolds led Albany State on defense with 7 tackles. The Golden Rams gave up 245 yards of offense to Shorter. Valdosta State traveled to Virginia Union from the CIAA. The Blazers put up a season high 559 yards of offense while quarterback Ivory Durham earned Co-Offensive player of the week honors. Durham accounted for 4 touchdowns and over 180 yards of offense for the Blazers. Nick Moss led the way for the Blazers defense with 14 tackles and a fumble recovery. Valdosta State will go into week 4 undefeated.
Prediction: Valdosta State
Delta State vs West Georgia
The first Gulf South Conference game of 2021 is this week, and it should be a good one! Both teams enter 2-0 with conference championship aspirations. Delta State defeated McKendree last week 45-17 after a bit of a slow start. The Statesmen are averaging 47 points per game in 2021, quarterback Patrick Shegog has led the Statesmen, accounting for 8 touchdowns: 6 in the air and 2 on the ground. The defense has been strong so far for Delta State, holding opponents to 4 touchdowns in two games. West Georgia comes into Saturday with a 47-0 shutout of Morehouse. The defense for the Wolves has been solid, keeping opponents under 200 yards per game in both contests so far this season. Offensively, West Georgia had 15 different receivers catch passes last week. This game will not disappoint, both offenses could put up big points. I think West Georgia is playing well on both sides of the ball right now. If their defense can play well again, I like the Wolves in this one!
Prediction: West Georgia
West Florida vs Texas A&M-Commerce
Going into last week's contest vs Midwestern State, Texas A&M-Commerce was the 5th ranked team in the D2football.com Top 25 poll. The Lions were defeated on a last-minute touchdown pass, to fall 31-30 to Midwestern State. The Lions built a 23-0 lead in the first half, only to see that diminish, turning the ball over three times. The Mustangs turned turnovers into points, scoring 10 due to Lion turnovers. Texas A&M-Commerce had a last second hail mary broken up in the endzone as time expired. West Florida hosted its first game on campus in the history of West Florida football. The Argos had a tremendous crowd who were treated to a 63-14 win versus Southwest Baptist. Anthony Johnson Jr. led the way for the Argos with 3 touchdowns and Rodney Coates had a pair of touchdown receptions. Austin Reed was 20 for 26 for 257 yards with 4 touchdowns. The last time the Lions had 2 losses going into week 4 was 2012. West Florida will be tested on the road, but their offense has shown it can put up points. If West Florida can find a few defensive stops, the Argos will stay undefeated!
Prediction: West Florida