GSC Week Two Preview & Picks
September 6th, 2023 6:00am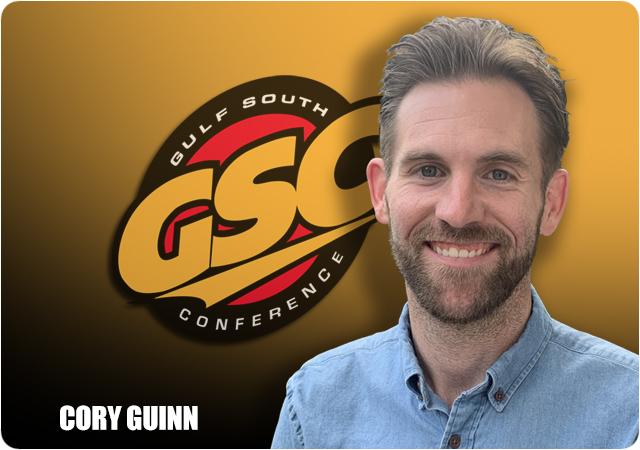 Not to too my own horn, but TOOT TOOT! We went 8-1 last week on picks, but it should've been a clean sweep in my humble opinion. Read more on that later. This week begins conference play for Delta State and newcomer Chowan, while West Georgia, North Greenville, and West Alabama all have a chance to test themselves with quality non-conference opponents on the road.
Gulf South Week One Results
Mississippi College 17, Keiser 14
Charleston Southern 13, North Greenville 10
Samford 69, Shorter 14
Barton 41, Chowan 0
No. 9 Delta State 48, Missouri S&T 20
No. 6 Angelo State 38, West Alabama 14
No. 19 West Georgia 21, Limestone 19
No. 8 West Florida 35, Kentucky Wesleyan 3
Valdosta State 63, Point 10
Gulf South Week Two Matchups (all times Eastern)
*denotes Gulf South Conference game
West Alabama (0-1) at Limestone (0-1)
Saturday, Sept. 9 at 12:00 PM | Gaffney, S.C. | Audio | Stats | Video
The first half of last week's matchup with No. 6 Angelo State was all West Alabama, but the Tigers were outscored 28-0 over the final two quarters in the defeat. Quarterback Tucker Melton completed just 4-of-17 pass attempts and was intercepted three times, including twice in the second half thwarting any hopes of a comeback.
Despite the loss, there were bright spots including reigning GSC Defensive Player of the Week defensive back Artavious Washington intercepting two passes and linebacker Travon Nunn recovering a fumble in the end zone for a score.
Limestone took Top 25 opponent and Gulf South power West Georgia down to the wire before ultimately falling by a 21-19 score in the opener. The Limestone offense is no joke, amassing 488 total yards including 336 through the air, but running back Tre Stewart (20 carries, 110 rushing yards) is still the focal point of the offense. The unit could look different if starter Dustin Noller (261 yards, two touchdowns) isn't able to return from an injury he suffered late in the fourth quarter of last week's loss.
This game hinges on the respective quarterbacks of each team. Can Tucker Melton cut down on the turnovers? Does Dustin Noller return or do we see a back up under center? Let's bet on Melton getting back to form and the West Alabama defense continuing to carry the load for the Tigers against a speedy Limestone offense that may not be at full strength.
My pick: West Alabama
No. 9 Delta State (1-0) at Chowan (0-1)*
Saturday, Sept. 9 at 1:00 PM | Murfreesboro, N.C. | Audio | Stats | Video
The Statesmen picked up right where they left off a year ago as quarterback Patrick Shegog had 312 passing yards and four touchdowns to go along with a team-high 45 rushing yards in last week's season-opening win. Delta State's defense forced three turnovers in a bit of a "bend don't break" type of game where the unit gave up over 462 yards of total offense to Missouri S&T.
Chowan's start to the 2023 season was one of the worst in all of Division II as the Hawks were shutout 41-0 by Barton College, collecting just 129 total yards and committing three turnovers. Two of those turnovers were by way of interception from the arm of senior quarterback Rashad McKee. McKee isn't solely to blame as the run game garnered just 27 yards on 24 attempts as the offensive line was overmatched from start to finish.
Chowan's defense gave up 338 (!) rushing yards last week and have another tough call to answer this week against DSU. The Statesmen are no doubt licking their lips for this matchup on both sides of the ball. This one could get out of hand by the end of the first quarter in the conference opener for both teams.
My pick: Delta State
No. 8 West Florida (1-0) at McKendree (0-1)
Saturday, Sept. 9 at 2:00 PM | Lebanon, Ill. | Audio | Stats | Video
The Kaleb Nobles Era of West Florida football began with a bang as the Argos outgained visiting Kentucky Wesleyan 403-168, holding the KWU offense to just 40 yards on the ground. PeeWee Jarrett accounted for three total touchdowns (one passing, two rushing), while the defense amassed eight tackles for loss led by lineman John McMullen who had four tackles including three for a loss, one sack and a forced fumble.
Kendree's defense didn't have an ideal start to the season, giving up 614 total yards and 79 points to Tiffin University. The Bearcats had no answer for Tiffin through the air (322 passing yards) or on the ground (292 rushing yards). The MU offense scored all 14 of its points in the opening quarter, going scoreless for the final three frames as quarterback Caleb Fisher tossed three interceptions in his first career start under center.
The Argos can continue to adjust to Noles' in-game coaching style and a host of new faces on the field and West Florida gets a chance to build early season momentum with a road trip to an outmatched McKendree program.
My pick: West Florida
Erskine (0-1) at Shorter (0-1)
Saturday, Sept. 9 at 2:00 PM | Rome, Ga. | Stats | Video
Erskine had some bright spots despite last week's loss to Allen University (S.C.), as running back Jalen Samuels averaged 5.6 yards per carry on 11 attempts and the Flying Fleet defense held Allen to just 65 rushing yards on 32 carries. However, the secondary surrendered 370 passing yards and two touchdowns through the air in the defeat, showing weakness against a historically weak Yellow Jackets' passing game.
There are very few opportunities on the schedule for Shorter to pick up wins so they must shake off last week's loss to Division I Samford and regroup in a hurry. Outside of surrendering 35 points in the second quarter, the Hawks did show resolve in Week One as quarterback Harold Cook threw for 170 yards and recorded one touchdown through the air and another on the ground. Time of possession was in the Hawks' favor as they held onto the ball for over 32 minutes against the more physically imposing Bulldogs and they may be able to control the ball game again this week if the run game can find its legs.
Shorter was able to record four tackles for loss a week ago and are going up against an Erskine offense that has yet to find a groove in its third year as a program. Cook should be able to find some room to make noise in this one.
My pick: Shorter
Valdosta State (1-0) at Albany State (0-1)
Saturday, Sept. 9 at 6:00 PM | Albany, Ga. | Audio | Stats | Video
Last week's season opener for Valdosta State was all Blazers, all the time. VSU had 647 yards of total offense, including 459 through the air and 188 on the ground, while the defense held Point to just 186 total yards. Quarterback Sammy Edwards, making his first career start in a VSU uniform, earned GSC Offensive Player of the Week honors after passing for 347 yards and four touchdowns while also cupping in 73 rushing yards and another score. Grad student and top returning BK Smith was the focal point, catching three passes for 74 yards and two touchdowns as three different Blazer signal callers threw a touchdown pass in the game.
The Quinn Gray Era at Albany State didn't start the way most fans had hoped as the Golden Rams sputtered to a 30-7 defeat at the hands of Wingate University in Week One. The ASU offense had just 252 total yards and didn't score until two minutes remained in the game. Gray's bread and butter is supposed to be offensive game-planning and execution and it may take some time for that to take shape with this squad.
The Blazers have the momentum and talent advantage in this one. Expect more playing time for the Valdosta State reserves in the fourth quarter in Georgia.
My pick: Valdosta State
North Greenville (0-1) at Newberry (1-0)
Saturday, Sept. 9 at 7:00 PM | Newberry, S.C. | Audio | Stats | Video
The Crusaders' upset bid fell short last week in a heartbreaker against Division I Charleston Southern as a false start with eight seconds left on the three-yard line resulted in a 10-second runoff to end the game. Bright spots included a defensive unit that held CSU to just 252 total yards and sophomore quarterback Dylan Ramirez who was 21-for-33 for 236 yards and a touchdown. Sophomore Dre' Williams has gone from running back to slot receiver, and made an immediate impact with six receptions for 74 yards including a 39-yards touchdown grab in the first half.
Last week's opener made it clear that Newberry's offense is just not the game without departed Dre Harris under center. The unit had just 301 total yards and relied on a defense that carried the load, limiting host Shippensburg to 141 yards with five tackles for loss. However, a lot of that is due to the lack of offensive power by the Raiders who averaged just 272.3 yards on offense a year ago.
There's a long history between these two schools, having played 18 times since 1997, and the last four contests have been decided by an average of seven points. North Greenville's offensive line is back to full strength with the return of left tackle Stanley Boatwright, and the defense should take advantage of the Wolves' lack of identity in an early-season showdown.
My pick: North Greenville
Mississippi College (1-0) at Midwestern State (0-1)
Saturday, Sept. 9 at 8:00 PM | Wichita Falls, TX | Audio | Stats | Video
Mississippi College kickerBen Pledger, the Gulf South Special Teams Player of the Week, knocked in a 46-yard go-ahead field goal in the fourth quarter to give his team an eventual three-point win in the season opener. The Choctaws ground game was strong as usual, amassing 199 yards behind quarterback John Henry White (69 yards, one touchdown) and Marcus Williams (62 yards, one touchdown) as the team attempted just five passes all game. The MC defense held Keiser to 189 yards of total offense and forced two turnovers in the victory.
Midwestern State committed six (!) turnovers last week in a 37-8 loss to Colorado State-Pueblo, including a stretch of four consecutive drives in the first half that ended in a giveaway. Quarterback James Cooper, Jr. was just 8-for-20 with two interceptions and four players turned the ball over via fumble, including two by running back Jalen March. The Mustangs were still able to gain 174 yards in the run game, but 11 penalties coupled with the turnover bug prevented MSU from gaining any positive ground.
Two teams who like to run the ball and control the clock square off on a hot night in Texas this weekend. I'll give the slight edge to the Choctaws as Midwestern State may try to be conservative early to avoid giving the ball away with such frequency.
My pick: Mississippi College
No. 18 West Georgia (1-0) at Texas A&M - Kingsville (1-0) *Game of the Week*
Saturday, Sept. 9 at 8:00 PM | Kingsville, TS | Stats | Video
West Georgia got all it could handle in last week's narrow win over Limestone, but a win is a win and those are not easy to come by in regional play. The Wolves's defense stepped in a big way to start the season behind Xavier Robinson (11 tackles) and Keondre Williams (three tackles for loss, two sacks), while running backs Wesley Kennedy (169 yards, one touchdown) and Rajaez Mosley (74 yards, two touchdowns) held UWG control the game on offense. Defensive back Michael Merriweather earned Gulf South Freshman of the Week honors after totaling four tackles and his first career interception in the second quarter.
Texas A&M-Kingsville opened the season with a 20-point win over Colorado Mesa on the road, scoring twice on special teams via a kick return and blocked punt return for a score. The Javelinas' offense is balanced, throwing for 161 yards and rushing for 127 more, while the defense found ways to win at the point of attack with three sacks and also forced two interceptions.
The Wolves have never lost a non-conference game on the road under the leadership of Head Coach David Dean, but have also never started 2-0 with Dean at the helm. Traveling over 1,000 miles to the far West side of Texas may cause UWG to start slow, but I think the defense is led by a veteran group that will have the unit ready to play. No way the Javelinas score two more times without the offense taking the field, right?
My pick: West Georgia