GSC Week Two Preview
September 9th, 2021 5:00am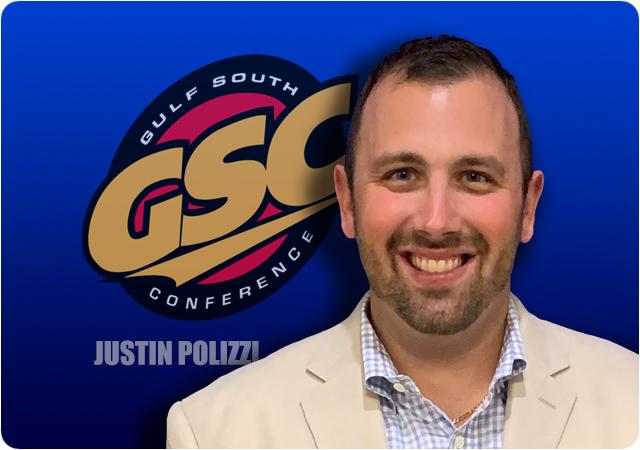 2021 GSC – WEEK 2 Preview
Shorter vs Albany State
This game is pretty straight forward. Albany State defeated Mississippi College in Clinton last weekend 24-0, avenging a 24-17 loss against Mississippi College in 2019. Shorter beat Division III Brevard College last week in Rome, 38-14. The Golden Rams are too much in this contest for the Hawks.
Prediction: Albany State
West Alabama vs Tuskegee
The Golden Tigers got shut out in the Red Tails Classic this past weekend. Tuskegee battled the turnover bug, leading to 103 yards of offense against Fort Valley State. West Alabama won convincingly against Morehouse, 48-7. The Tigers unleashed for 550 yards of offense, 344 coming in the air from Jack McDaniels. In their last meeting in 2019, West Alabama won 36-16 in Livingston. I think West Alabama will get out in front early in this one.
Prediction: West Alabama
North Greenville vs Newberry
This is a tough one to call. North Greenville had an impressive win last week against Limestone at home, while Newberry defeated Barton 31-7 on the road. Statistically this game is pretty even when you look at both offenses and defenses. The edge however goes to Newberry at home on Hall of Fame Weekend.
Prediction: Newberry
McKendree vs Delta State
The second half rally for the Bearcats fell just short last week, as McKendree lost to Northern Michigan 27-20. The Bearcats offense came alive in the second half with 142 yards, scoring 13 points in the 3rd quarter to tie the game. Delta State got off to a hot start scoring 20 points in the first quarter versus Bethel. The Statesmen added on 28 points throughout the rest of the game capping a 48-14 win. This is the first matchup between McKendree and Delta State.
Prediction: Delta State
Morehouse vs West Georgia
Morehouse struggled last week against GSC opponent Wet Alabama, losing 48-7. The Maroon Tigers had 131 of total offense turning the ball over twice to the Tigers. West Georgia had an impressive win against South Atlantic Conference member Carson-Newman, 45-7. West Georgia amassed over 450 yards of offense while holding the normally explosive Eagles to just seven points. I expect to see the Wolves continue to get better this week and continue their hot start.
Prediction: West Georgia
Valdosta State vs Virginia Union
Valdosta State got off to a fast start, beating Savannah State 53-7 last Saturday in Titletown. Valdosta created 3 turnovers, two for scores. Ivory Durham led the way with 160 yards passing, to eight different receivers. Lio'under Gallimore had 122 yards rushing and two touchdowns on the ground. The defense kept Savannah State under 200 yards offensively. Virginia Union traveled to FCS Hampton this past weekend, falling 42-28. Virginia Union only mustered 85 yards on the ground vs the Pirates, relying heavily on their air attack, throwing for over 300 yards. The Panthers gave up 600 yards defensively. This will be a long road trip for the Blazers, but they should continue playing well this week. I look forward to seeing the Blazers defense limit the Panthers offense in this one.
Prediction: Valdosta State
Southwest Baptist vs West Florida
West Florida won in a shootout last weekend at FCS McNeese State. Austin Reed led the offense with 380 yards passing, going 19 of 36. The Argos finished with over 450 yards of offense, setting a school record on 8.3 yards per play. The defense sacked the Cowboys 4 times, finishing out a program defining win for West Florida. Southwest Baptist fell to Texas Permian Basin 24-16 last week. Cooper Callis, quarterback for the Bearcats led the way completing 30 passes for 289 yards with 1 touchdown and 1 interception. The run game for the Bearcats struggled only getting 50 yards on the ground. This game takes place on campus for West Florida, their first ever on campus home game since the addition of football. Look for the Argos to continue their hot start and live up to being the #1 team in the country.
Prediction: West Florida