Jake Riepma's GLIAC Column
August 13th, 2019 12:00am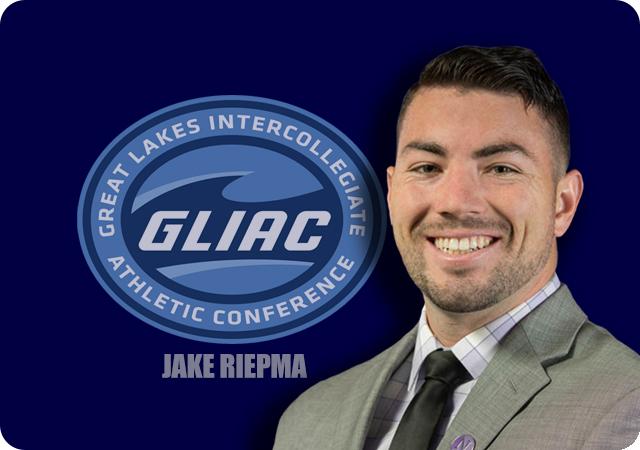 Back for year two with all my favorite GLIAC compadres!
This go-around will hopefully be similar to last season with a few extra wrinkles just because all you GLIAC cronies were so great and loyal last year.
In its purest form, this column (fancy term for my thoughts) will be a welcomed addition to D2football coverage representing the best D2 conference in the country – the GLIAC.
For all the angry 'Get off my Lawn' folks out there, I'll provide the same disclaimer I did last year:
I love my Northwood Timberwolves and always will.

I love the GLIAC; grew up on it in fact, went to my first game at 4-days-old.

My late father coached at Northwood for many years, he was as respected as they come, he conducted himself with class and integrity, I strive to do the same, but we'll still have a ton of fun at the same time!

Passion is encouraged and appreciated, but respect all!

Covering the GLIAC isn't rocket science, nor a matter of life and death, all feedback welcome, nothing is personal, but feel free to yank each other's chains from time to time.
Now for the Preseason Coaches Poll: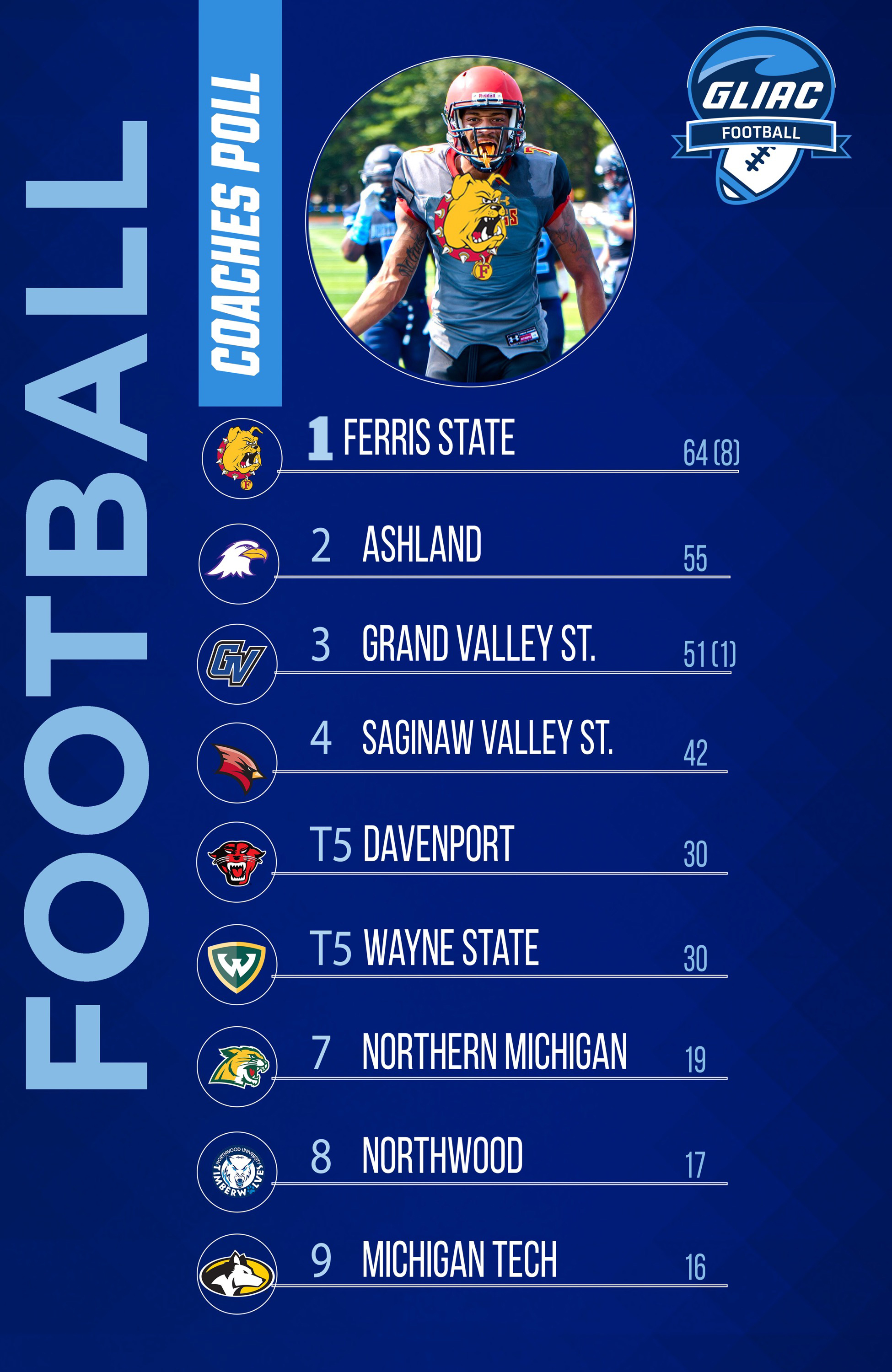 I don't want to speak for everyone, but I will – no one is surprised by Ferris State at the top. Undefeated regular season last year, national runners-up, returning Harlon Hill winner. Enough said. They're the team to beat in the GLIAC, and perhaps, America.
As for the bottom tier, I'm surprised Michigan Tech was picked to finish at the bottom. Sure, they mustered only two GLIAC wins last year, but non-conference they beat the eventual GMAC champions, and they lost a couple of close ones that could have gone the other way. I think Michigan Tech is too tough to finish at the bottom of the GLIAC this season.
Northwood and Northern Michigan are both unique studies – a couple of significant coaching changes on both staff's that leave me wondering if the two teams will show improvement. A new offensive coordinator in Marquette as Dan Fodrocy takes over the play-calling duties for the Wildcats. Meanwhile, a number of new assistant coaches are joining the staff at Northwood and perhaps will breathe new life into the Timberwolves.
Now for my surprises: Wayne State being picked to finish in a tie for fifth jumps off the page to me. In no way do I mean this disrespectfully, but the Warriors are coming off a one-win season in GLIAC play. I know it was last year, but until they have the chance to prove they're not the same team that went 2-9 last year, I wouldn't have picked them to finish that well. I hope I'm wrong because Paul Winters and his staff do things the right way, and I'm a huge Paul Winters fan! However, I'm not sure where the changes are going to take place to improve from a two-win team to a middle of the pack GLIAC program.
Ashland jumping Grand Valley State wasn't shocking by any means, but it's worth noting. I understand the rationale – the Lakers lose their all-time leading quarterback, and the Eagles bring back the reigning freshman of the year at quarterback. We'll find out a lot about Ashland in week three when they host Ferris State.
With the exception of Wayne State, the middle tier of the conference played out like chalk to me. Definitely high expectations in Saginaw given the Cardinals turned in a season over the .500-mark last year for the first time since 2013, combined with the last go-around for the talented Ryan Conklin at quarterback and the potential break-out year of his favorite target, Chad Gailliard. A first-year head coach in Ryan Brady adds an additional wrinkle - I'm curious what shakes out for the Cardinals.
As for Davenport, perhaps the Panthers represent the largest question mark and the wildest of wildcards. Deandre Ford seems poised to be the starting quarterback for Sparky McEwen's squad, and given his four-touchdown performance in the opener a year ago, there's a lot to be excited about in Grand Rapids. However, and it's a legitimate however – Ford's sample size is exactly one game. Furthermore, when you factor in the significant number of transfers that will join the Panthers this season, you're left with an intriguing case study. I still don't think Davenport has arrived in the upper echelon of the conference yet, and I know I was tough on them last year at times, but most of my criticisms were justified with how they finished down the stretch (0-5). Buckle up as the Panthers embark upon another year in the GLIAC.
Would it be a football preseason poll column without a, 'take it one game at a time,' 'we don't care about preseason rankings, they mean nothing' and a dozen other coach-isms… NOOO, it wouldn't be. If you feel so inclined, comment your favorite preseason "coach-ism."
There ya have it, thanks for reading and stay tuned.
Lastly, your reward for trucking through the entire column – some video content from GLIAC Media Day in Detroit, MI earlier this month.