LSC Week Five Preview
September 28th, 2022 7:00pm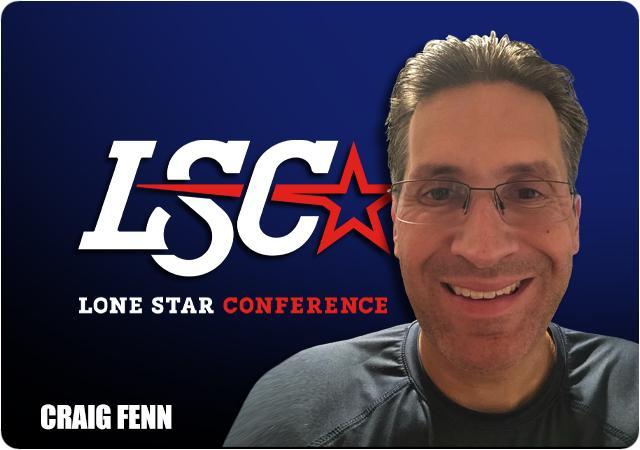 Week 5 Preview
The LSC has all league games for the first time this season and the entire league is in action. We will begin to, as they say, "separate the contenders from the pretenders". With four teams (Angelo State, Texas A&M-Kingsville, Midwestern State, and Central Washington) on top of the LSC with 2-0 records, any team behind this group needs to win and win a lot to claw their way back into the LSC and Super Region 4 playoff races.
All games are on Saturday, October 1. All game times are in the Central time zone.
D2Football.com #3 Angelo State (4-0, 2-0) at Western Oregon (1-3, 0-2), 3:05 PM
Series History: Angelo State leads 3-0
Last meeting: 2019 (Angelo State won 45-20)
Angelo State has started 4-0 for the fourth time in the program's history, and they look to go to 5-0 with a win at Western Oregon, who is probably looking at themselves wondering how they are not 3-1 right now. Unfortunately for the Wolves, Angelo State is probably not the opponent you want to face when their main problem is putting a full 60 minutes together. Angelo State is going to cause teams to make mistakes, and I think WOU will make too many mistakes and ASU will do what they normally do, which is wear down their opponents and pull away late. I think the game is close in the first half and Angelo State pulls away in the third quarter. Angelo State by 17 points.
Midwestern State (3-1, 2-0) at Western New Mexico (2-2, 1-1), 6:00 PM
Series History: Midwestern State leads 6-2
Last meeting: 2021 (Midwestern State won 52-10)
Western New Mexico has shown for at least the first month of the season that they are a much more competitive team than last season. Even in losses, their defense has kept them in games. However, their offense has relied heavily on the pass, to the point where they have given up running the ball at times, leading to turnovers and issues with possession time.
Midwestern State has begun to deal with some of the issues that hurt them in their loss to CSU-Pueblo, although against lower-tier opponents. They have moved the ball effectively on the ground and in the air, and their defense has been opportunistic. However, if MSU is sloppy, especially defending the pass, this game could be closer than they would like, and I think it will be closer than they would like, but I also think they will make enough plays on defense (possibly a key interception or two) to win. Midwestern State by a touchdown.
Central Washington (2-1, 2-0) at Eastern New Mexico (1-3, 0-2), 7:00 PM
Series History: Central Washington leads 1-0
Last meeting: 2021 (Central Washington won 66-24)
Despite having a 2-1 record, Central Washington's offense has been stuck in neutral, not scoring at the pace they were last year after Quincy Glasper took over at quarterback. The defense has definitely been ahead of the offense so far this season and was the big reason the Wildcats were able to beat Western New Mexico in their most recent game. ENMU has some pieces, and if Kason Martin can find Asa Wondeh enough, maybe the Greyhounds have a chance. However, the Greyhounds' offense has been feast-or-famine this season, and I think the CWU defense will prevent an ENMU feast. Central Washington by 14 points.
Texas-Permian Basin (2-2, 1-1) at West Texas A&M (2-2, 0-2), 7:00 PM
Series History: West Texas A&M leads 4-1
Last meeting: 2021 (Texas-Permian Basin won 42-31)
As I mentioned in the season preview, we need to know who the real West Texas A&M is. After 4 weeks, we still don't know. While it is still too early to discuss playoff chances, it is very likely that possibly even one more loss could doom the 2-2 Buffaloes' playoff hopes. A Falcons win moves them closer to the top of the LSC and maybe a little bit further in from the periphery of the playoff conversation. Both UTPB and WTAMU played Angelo State tough in losses the last two weeks, with the Falcons nearly coming all the way back late and the Buffaloes leading ASU at halftime.
The must-wins start now for the Buffaloes against a UTPB team that used a big third quarter to pull away from WTAMU last year. MJ Link had a big game with 140 receiving yards and two touchdowns as the Buffaloes has issues defending the Falcons' passing attack. The Falcons will need to have success with their passing attack to win, and the Buffaloes need to turn the game into a more deliberate contest. This may be the most exciting finish of the week and may go to the very end. I think the Buffaloes grind out some scoring drives and make the Falcons work too hard for their points. West Texas A&M by a field goal.
Texas A&M-Kingsville (4-0, 2-0) at Simon Fraser (0-2, 0-2), 8:00 PM (Game at Blaine High School in Blaine, WA)
Series History: Texas A&M-Kingsville leads 2-0
Last meeting: 2017 (Texas A&M-Kingsville won 35-7)
SFU has been outscored 117-7 in their first two games and face a Texas A&M-Kingsville team coming off another dominant win over an outmatched opponent. The Javelinas are heavy favorites to win this one and to move to 5-0, and I expect them to do so. It's going to sound like a broken record, and I do apologize for that, but SFU's issues with their overall depth and size upfront will be ongoing issues against just about every one of their opponents. Considering the Javelinas gained 269 rushing yards in beating Eastern New Mexico last week and Christian Anderson has had two straight solid games on the ground against LSC opponents, this week looks to be no different for SFU. While SFU does have some talent on both sides of the ball, it isn't enough, so for SFU it's just a matter of being competitive. I don't think that's happening this week. Texas A&M-Kingsville by 24 to 28 points.