LSC Week Five Recap
October 3rd, 2022 3:00pm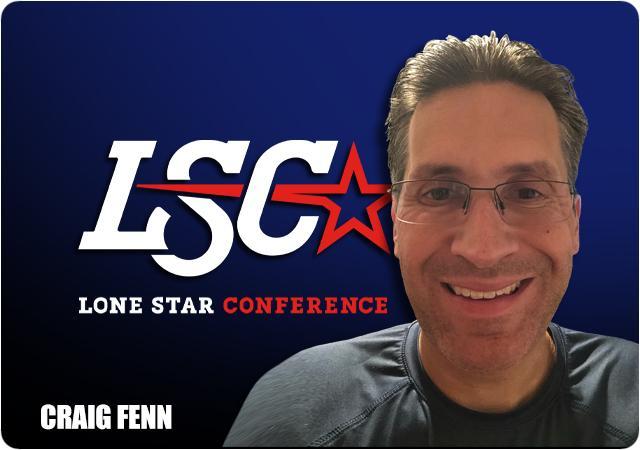 Week 5 saw two games go right down to the wire, with one game decided on a last-second kick and the other decided in overtime. Midwestern State was upset in the overtime game by Western New Mexico, dropping them from the ranks of the LSC's unbeaten. West Texas A&M won the game with the last-second kick, keeping them in contention for the top half of the league standings and a possible playoff spot. Angelo State, Central Washington, and Texas A&M-Kingsville all won their games handily, with all staying undefeated in LSC play and Angelo State and Texas A&M-Kingsville remaining undefeated overall.
Now, about last week:
Angelo State wins at Western Oregon 30-7
It wasn't the prettiest win Angelo State has had, but they'll take it. The Rams move to 5-0 for the first time since the 2005 season with a win where the defense and running back Kason Phillips both came up big. Phillips, in for the injured Alfred Grear, scored two touchdowns, one on a 2-yard run and another on an 82-yard catch and run. The ASU defense held WOU to just 59 yards in the first half and their offensive line wore down the Wolves' defense as they extended an early 13-7 lead to the 30-7 final. The ASU defense also picked off WOU quarterback Gannon Winker 3 times and didn't allow WOU to take advantage of ASU mistakes like Zach Bronkhorst's lone interception when the game was 20-7.
More on Phillips-he will be getting a lot of touches now that Alfred Grear is out for the rest of the season. Coach Jeff Girsch said of Grear: "He's going to be out for the rest of the year, but we'll keep moving forward with what we've got." Grear may apply for a medical redshirt.
Angelo State improves to 5-0 (3-0 LSC) and Western Oregon falls to 1-4 (0-3 LSC).
News link: https://www.gosanangelo.com/story/sports/college/angelo-state/football/2022/10/01/angelo-state-rams-lone-star-conference/69532890007/
Western New Mexico wins at home against Midwestern State 30-27 in one overtime
In a classic back-and-forth game with two ties and six lead changes in regulation, Western New Mexico and Midwestern State lined up for overtime tied at 24. MSU could only manage one yard on their first overtime drive, with Ritse Vaes giving MSU a 27-24 lead with a 40-yard field goal. WNMU took the ball for their overtime possession and immediately gained 10 yards on an MSU defensive holding penalty. Two plays later, they stood at the 3-yard line with a first and goal. Maurice Smith scored on a 3-yard run to give WNMU the win in the battle of the Mustangs.
WNMU only allowed MSU to score off one of three WNMU turnovers: A lost fumble on their first drive by Maurice Smith that MSU converted to the game's first points. Devin Larsen moved the ball in the air and threw for 3 touchdowns, and WNMU was even able to run the ball for 97 yards. MSU was just about the reverse of WNMU, throwing for just 115 yards and rushing for 233, but their inability to capitalize on more than one of the WNMU turnovers along with their inability to slow down the WNMU passing attack kept the game close until WNMU took it.
Western New Mexico improves to 3-2 (2-1 LSC) and Midwestern State falls to 3-2 (2-1 LSC).
Central Washington wins at Eastern New Mexico 45-17
Central Washington scored the first 28 points of the game and didn't look back in their win at Eastern New Mexico. CWU scored five of their six touchdowns on the ground as Tre'Jon Henderson had his third straight strong game for CWU, rushing for 152 yards and three touchdowns. Quincy Glasper also scored two touchdowns on the ground and one in the air. ENMU would get to within 35-17 after Russell Howard scored on a 75-yard touchdown run early in the fourth quarter, but running was just about all the Greyhounds could do (well, they are racing dogs, after all!), as they couldn't finish enough drives against the CWU defense despite rushing for 237 yards.
ENMU made two critical errors in the first half: With ENMU down 7-0, running back Kiante Stoker lost a fumble on his only carry of the game. Glasper needed just one play to turn that fumble into a 10-yard touchdown run. Then a missed field goal by Cooper Hamilton on ENMU's next drive was converted to another CWU touchdown on a 33-yard Henderson run. Finally, on ENMU's next drive, CWU forced a three-and-out and scored a third straight touchdown on a 67-yard pass from Glasper to Marcus Cook to put the Wildcats up 28-0. ENMU quarterback Mario Sanchez struggled with the CWU defense in his first collegiate start, throwing for just 88 yards and a touchdown on 11 of 20 passes.
Central Washington improves to 3-1 (3-0 LSC) and Eastern New Mexico falls to 1-4 (0-3 LSC).
West Texas A&M wins at home against Texas-Permian Basin 28-27
Redemption.
In a game that to that point saw five lead changes in the second half alone, West Texas A&M kicker Gage Urias lined up for his fifth field goal that would give the Buffaloes a 28-27 lead. The 36-field goal missed, giving UTPB the ball with 2:29 left. After UTPB ran the ball twice for 3 yards each, forcing WTAMU to use their remaining time outs, UTPB called for a pass play on third down even though WTAMU had no time outs left, which went incomplete. After UTPB punted the ball away, WTAMU had 2:07 left and the ball at their own 34-yard line. Nick Gerber converted a fourth-and-2 with a 3-yard run and Tyler Sweet had consecutive catches of 12 and 11 yards to get the Buffaloes close. An 18-yard run by Gerber got the Buffaloes where they wanted for Urias' chance at redemption. Urias didn't miss his second chance, making his fifth field goal from 32 yards out with just 4 seconds left to win it.
Noah Bogardus matched UTPB receiver MJ Link (12 catches for 114 yards and two touchdowns) catch for catch, with Bogardus (11 catches for 195 yards) having one of his biggest games as a Buffalo. Gerber, who left last week's game with an injury, did nearly everything, leading WTAMU with 105 yards rushing to go along with his 271 yards passing. Dylan Graham threw for 306 yards, two touchdowns, and an interception for UTPB. WTAMU standout defenders JT Cavender and Preston Steszewski were both injured during the game, and their status for the upcoming week is unknown.
West Texas A&M improves to 3-2 (1-2 LSC) and Texas-Permian Basin falls to 2-3 (1-2 LSC).
Texas A&M-Kingsville wins at Simon Fraser 35-7
Texas A&M-Kingsville rode a big first quarter to victory over a Simon Fraser team playing a "home" game in Blaine, WA. The Javelinas got out to a quick 28-0 lead while scoring on four of their first five drives of the game. The TAMUK defense held SFU to just 97 yards in the first half and outgained the Red Leafs 457 yards to 300 in the game. Christian Anderson and Toneil Carter each had 81 yards on the ground for a Javelinas ground game that gained 252 yards to SFU's 49. Jacob Cavazos was solid for TAMUK, throwing for 199 yards, 3 touchdowns, and just one interception. Justin Seiber had his best game of the season for SFU, completing 18 of 27 passes for 251 yards, one touchdown, and an interception. However, much of what SFU gained was in the second half after SFU was already down by a large margin. SFU receiver Sam Davenport led all receivers with 6 catches for 115 yards and the Red Leafs' lone touchdown. SFU did play their best football of the season in the second half, keeping even with TAMUK at 7 points in the second half.
Texas A&M-Kingsville improves to 5-0 (3-0 LSC) and Simon Fraser falls to 0-3 (0-3 LSC).