LSC Week Six Preview
October 5th, 2022 3:00pm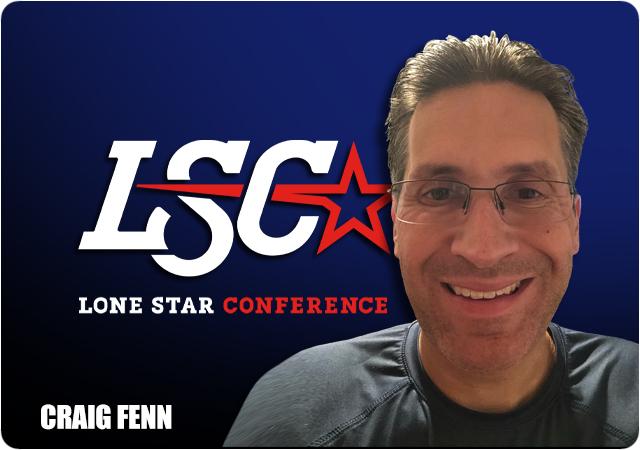 Week 6 Preview
After Week 5, we are left with three 3-0 teams at the top of the LSC: Angelo State, Texas A&M-Kingsville, and Central Washington. Midwestern State and Western New Mexico sit a game back, followed by 1-2 West Texas A&M and UTPB, and Eastern New Mexico, Western Oregon, and Simon Fraser at the bottom at 0-3. The question for the rest of the season is whether anyone behind the current top three can break through and challenge for a playoff spot. For that reason, the week's key game feature teams in the middle of the LSC pack, West Texas A&M at Midwestern State, in what is essentially a playoff elimination game. Another game to pay attention to is Western New Mexico and Texas A&M-Kingsville, especially if WNMU can pull off another upset.
All games are on Saturday, October 8. All game times are in the Central time zone.
Simon Fraser (0-3, 0-3) at Texas-Permian Basin (2-3, 1-2), 6:00 PM
Series History: First meeting
Last meeting: Was supposed to be 2021, but the game was cancelled.
Even though they lost 35-7 last week, SFU did move the ball with some regularity for the first time this season in the second half of the Texas A&M-Kingsville game. However, the Red Leafs have only really moved the ball through the air and have struggled significantly in the running game. For SFU to have a chance, they will need to keep the quick-paced UTPB offense off the field with a deliberate offense that finishes drives. The SFU defense will need to dare UTPB to run the ball, which the Falcons haven't had much success at this season. Problem is, I don't think SFU has the personnel to pull it off, and a couple long passes to MJ Link could put UTPB in prime position to run away with the game. I think SFU keeps it close for most of the first half, but UTPB will pull away for the win. Texas-Permian Basin by 24 to 27 points.
Eastern New Mexico (1-4, 0-3) at D2Football.com #3 Angelo State (5-0, 3-0), 6:00 PM
Series History: Angelo State leads 26-19-1
Last meeting: 2021 (Angelo State won 59-7)
After a win over New Mexico Highlands in Week 1, ENMU has averaged just 12 points a game over the past 4 games, all losses. ASU is giving up 14 points a game overall this season and one of their major strengths is preventing teams from mounting sustained drives. Just those numbers indicate it could be a tough week for the Greyhounds, as the ASU defense has stood up against all opponents so far this season. ENMU needs to finish drives with touchdowns and minimize mistakes, but I don't see that happening against the best defense ENMU has faced so far this season. Angelo State needs to keep focused on what is in front of them and not get caught looking ahead. Angelo State by 24 points.
West Texas A&M (3-2, 1-2) at Midwestern State (3-2, 2-1), 7:00 PM
Series History: West Texas A&M leads 19-15
Last meeting: 2021 (West Texas A&M won 15-12)
Elimination Game.
The stakes in this game are simple – win and stay in the LSC and playoff conversations. Lose and the best you can hope to be a spoiler.
On a straight comparison of the two teams – West Texas A&M looks slightly better on both sides of the ball. However, the MSU defense does have big-play capability and has had a couple pick-sixes this season. Also, West Texas A&M had injuries to JT Cavender and Preston Steszewski last week which could possibly impact their availability this week. All that said, the margins of error in this game are razor-thin and could come down to whoever makes the fewest mistakes. I think West Texas A&M went through just this type of game last week and will win the same way again. West Texas A&M by a field goal.
Western New Mexico (3-2, 2-1) at D2Football.com #23 Texas A&M-Kingsville (5-0, 3-0), 7:00 PM
Series History: Texas A&M-Kingsville leads 5-1
Last meeting: 2021 (Texas A&M-Kingsville won 28-19)
After the upset win against Midwestern State, the Mustangs head to now-ranked Kinsgville for the first of two games against currently undefeated teams. If WNMU can pull off the upset, they could be competitors for the top half of the LSC and maybe a little bit closer to playoff consideration.
As Devin Larsen goes, so go the Mustangs. He has averaged 333 yards passing in WNMU's wins and 153 yards passing in their losses. It can also be said that Larsen's toughest games were against stronger defenses, which was the case for the teams that have beaten WNMU (Central Washington and Abilene Christian). So let's look at how Texas A&M-Kingsville defends the pass. The Javelinas give up 174 passing yards a game and have 8 interceptions on a 54% completion percentage. These statistics are close to Central Washington's and better than Abilene Christian's overall. Not good news for WNMU.
WNMU has already made significant strides this season, and if Larsen has a big game, they could have a chance. But I think the Javelinas' defense will hold the WNMU passing game down enough to prevent the upset since the Mustangs haven't shown enough of a running game to offset problems with the passing game. Texas A&M-Kingsville by 10 to 14 points.
Western Oregon (1-4, 0-3) at Central Washington (3-1, 3-0), 8:00 PM
Series History: Central Washington leads 42-20
Last meeting: 2021 (Central Washington won 53-21 and went 2-0 against Western Oregon)
The revival of one of the GNAC's oldest rivalries has both teams going in opposite directions. CWU has the toughest part of their schedule ahead of them, so there is always the possibility that CWU could be looking past this game despite it being a longstanding rivalry. WOU has to be a bit frustrated with their previous results, possibly being a better team than their record may indicate. The CWU season has been about the defense giving the offense opportunities to succeed, and I see that continuing this week against a Western Oregon team that to this point has had difficulty moving the ball consistently, particularly against stronger defenses.
WOU will likely keep it close for a while, but the CWU defense is stronger and will eventually keep the Wolves off the scoreboard enough to win. Central Washington by 14 points.
Important Note: I will be on vacation and will not do a Week 6 recap and Week 7 preview, but I'll be back for Week 8.