LSC Week Seven Recap
October 17th, 2022 4:00pm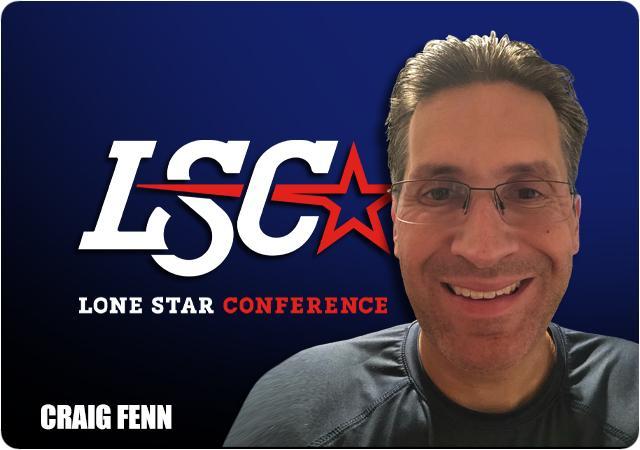 OK, time to make up for some lost time…
While You Were Out
Here is a brief summary of Week 6's games before we move on to the Week 7 recap:
Angelo State wins at home against Eastern New Mexico 28-9 – ASU's defense dominated the Greyhounds, only allowing 125 rushing yards and 82 passing yards. The Rams got out to a 21-6 first-quarter lead and cruised from there.
UT Permian Basin wins at home against Simon Fraser 31-24 in one overtime – With Justin Seiber having the game of his career with 396 passing yards, SFU came all the way back from a 21-2 first-half deficit to force overtime. However, Kory Harris won it for the Falcons with a 1-yard touchdown run in the first overtime and their defense stopped the Red Leafs on downs to win.
Texas A&M-Kingsville wins at home against Western New Mexico 21-17 – The Javelinas' defense kept them within striking distance after a fast start by the Mustangs. A 28-yard touchdown run by Christian Anderson was the only points of the second half and all Kingsville would need as they held on to win a close one.
West Texas A&M wins at Midwestern State 38-26 – West Texas A&M got out to a 35-10 third-quarter lead and held off a late Midwestern State rally to win it. Nick Gerber threw for 308 yards and a touchdown to lead the Buffaloes.
Western Oregon wins at Central Washington 16-14 – The combination of a strong Western Oregon defense and the absence of Quincy Glasper doomed CWU in a game that CWU nearly sent to overtime in a wild finish. After the Wolves rook a 16-14 lead with 9 seconds left on an Omari Land 11-yard touchdown reception. Patrick Rogers blocked the extra point and returned it to within two yards of the end zone, where Wolves kicker Danny Cossette pushed Rogers out of bounds to prevent CWU from tying it.
Now, about last week:
Angelo State wins at home at Western New Mexico 52-13
This won't be a game that Devin Larsen will remember fondly. 9 of 20 passes for 40 yards, 1 touchdown, and 2 interceptions in what can pretty much sum up WNMU's worst game of the season. Angelo State dominated in nearly every statistical category in marching out to a 45-6 lead through three quarters. ASU outgained WNMU by 521 to 118 yards, with WNMU gaining a net minus-11 yards rushing. It's a wonder that WNMU actually had a 6-3 lead in this game. Nate Omayebu III had his best game of the season, gaining 155 yards on 21 carries, and Kason Phillips added 71 yards as he continues to contribute in the place of Alfred Grear. Zach Bronkhorst threw for 200 yards and three touchdowns and several ASU receivers had two catches each.
Angelo State improves to 7-0 (5-0 LSC) and Western New Mexico falls to 3-4 (2-3 LSC).
Western Oregon wins at home against West Texas A&M 27-13
For the second straight year, Western Oregon saved their best game for West Texas A&M, scoring 17 points in the game's final six minutes to come back from a 13-10 deficit to beat the Buffaloes for the second straight year. The Buffaloes held that 13-10 lead after a 4-yard touchdown run by Jarrod Compton, but the fourth quarter was a horror show. After Dany Cossette tied it at 13 with a 24-yard field goal, Gage Urias missed from 41 yards on the next drive, and Gannon Winker (222 yards passing and two interceptions, 29 rushing yards and a touchdown) drove the Wolves to the end zone, finishing the drive by calling his own number from a yard out. Still, West Texas A&M had a chance. Nick Gerber (242 yards passing and 2 interceptions) had the Buffaloes at midfield when he was picked off by Joey Sinclair, who brought it all the way back for a pick-six for the final margin of victory.
Western Oregon improves to 3-4 (2-3 LSC) and West Texas A&M falls to 4-3 (2-3 LSC).
Texas A&M-Kingsville wins at home against Texas-Permian Basin 13-10
The last two weeks, Texas A&M-Kingsville has had the same recipe – keep it close with their defense and grind out a win late. UTPB led most of this game and held a 10-6 lead late in the fourth quarter. But a Jeff Lavarin interception of a Dylan Graham (16 of 30 passes for 175 yards, one touchdown, and 2 interceptions) pass of the UTPB 30-yard line put the Javelinas in business. Three plays later, Craig Clemons (4 catches for 39 yards) caught a Jacob Cavazos (18 of 30 passes for 165 yards, one touchdown, and one interception) pass for the game-winning touchdown and the Javelinas stopped the Falcons on downs to end it. Christian Anderson led the Javelinas with 73 yards rushing and 6 catches for 17 yards. MJ Link caught 5 passes for 71 yards to lead UTPB.
Texas A&M-Kingsville improves to 7-0 (5-0 LSC) and Texas-Permian Basin falls to 3-4 (2-3 LSC)
Eastern New Mexico wins at home against Simon Fraser 42-14
The Greyhounds had their best game of the season over still-winless SFU. Kason Martin returned for ENMU and threw for 274 yards and four touchdowns as the Greyhounds got out to a 35-6 halftime lead. The ENMU defense sacked SFU quarterback Justin Seiber (23 of 40 passes for 192 yards and 2 touchdowns) seven times as the Red Leafs could never really get things going after last week's close call against UTPB. Asa Wondeh had another solid game for ENMU, catching 6 passes for 75 yards and two touchdowns. ENMU's Isaiah Tate led all rushers with 107 yards on 24 carries and a touchdown.
Eastern New Mexico improves to 2-5 (1-4 LSC) and Simon Fraser falls to 0-5 (0-5 LSC).
Central Washington wins at home against Midwestern State 17-10
In another defensive battle, CWU held Midwestern State scoreless in the second half and a JJ Lemming 3-yard touchdown pass to Demonte Horton provided the margin of victory. Lemming, in for the injured Quincy Glasper, had his best start as CWU quarterback, completing 26 of 36 passes for 227 yards and 2 touchdowns (Lemming was replaced by Glasper last season due to ineffectiveness). MSU attempted a more run-heavy offense, with Devin Cross leading all rushers with 81 yards, but they failed to have a drive of more than 50 yards for the entire game as Neiko Hollins couldn't establish the MSU passing game, throwing for just 69 yards on 8 of 14 passes.
Central Washington improves to 4-2 (4-1 LSC) and Midwestern State falls to 3-4 (2-3 LSC).