LSC Week Eight Preview
October 20th, 2022 3:00pm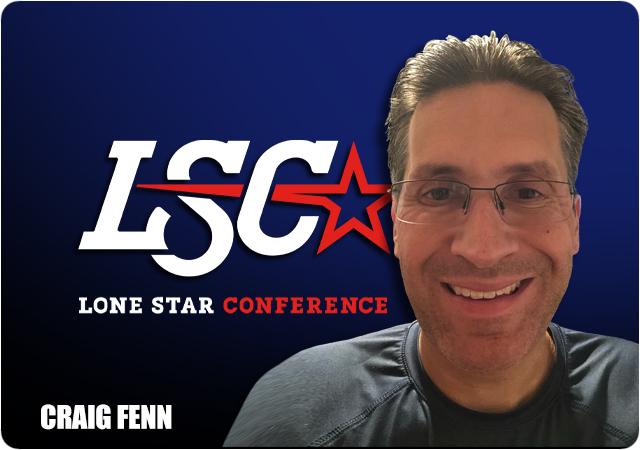 After Week 7, we are now beginning to see three distinct tiers in the LSC:
The Contenders (0 or 1 LSC loss)
Angelo State and Texas A&M-Kingsville (0 LSC losses) – One will fall this week as they play each other, but both will remain in the playoff conversation even with a loss, as they both have 7-0 overall records.

Central Washington (1 LSC loss) – The Wildcats enter the toughest part of their schedule, with West Texas A&M, Texas A&M-Kingsville, and Angelo State facing them over the next three weeks. The Wildcats may need to win at least two of their next three games to have hopes for a playoff spot. To them I say "Good luck, you're gonna need it".
The Middle (3 LSC Losses)
West Texas A&M – The only member of this group with a 4-3 record, they need to win out and hope many teams ahead of them fall back to the pack to be in the postseason conversation.

Midwestern State, Texas-Permian Basin, Western New Mexico, and Western Oregon – All these teams have 3-4 overall records. They hope to finish the season with winning records and possibly play spoiler to the teams ahead of them (if they are still on the schedule). Western Oregon is already playing the spoiler role, as they have hurt both Central Washington's and West Texas A&M's playoff hopes by beating them the last two weeks.
The Bottom (4 or 5 LSC losses)
Eastern New Mexico (4 LSC losses) – The Greyhounds had their best game of the season in defeating Simon Fraser and are looking to build some momentum going into next season.

Simon Fraser (5 LSC losses) – The Red Leafs have a tough road ahead of them to try to win their first game of 2022, with a home game against Western New Mexico (or maybe the Shrum Bowl against a Canadian team playing American rules?) as their likely best remaining chances. SFU has moved this week's Western New Mexico game and the November 12 game against West Texas A&M back to Canada, maybe that helps them?
Week 8 Preview
All games are on Saturday, October 22. All game times are in the Central time zone.
Eastern New Mexico (2-5, 1-4 LSC) at Western Oregon (3-4, 2-3 LSC), 3:05 PM
Series History: Eastern New Mexico leads 2-0
Last meeting: 2019 (Eastern New Mexico won 35-27)
Eastern New Mexico had a much easier time last week in scoring 42 points against Simon Fraser after averaging just 11 points a game over the previous five games. Of course, that effort was against the LSC's lone winless team, but it did showcase the talent that ENMU does have on offense with Kason Martin, Isaiah Tate, and Asa Wondeh. Western Oregon's secondary, which has been the strength of their defense this season, will need to keep on Wondeh and make sure the other Greyhounds don't sneak up on them.
The Wolves are coming off two surprise wins over Central Washington and West Texas A&M and will need their defense to continue standing tall to minimize the impact of any mistakes they may have on offense (Gannon Winker has thrown two interceptions each of the past two weeks). If the Wolves can get some early stops and establish their offense, this shouldn't be a nail-biter unless they lose the turnover battle. Western Oregon by 14 points.
D2Football.com #18 Texas A&M-Kingsville (7-0, 5-0 LSC) at D2football.com #2 Angelo State (7-0, 5-0 LSC), 6:00 PM
Series History: Texas A&M-Kingsville leads 33-21
Last meeting: 2021 (Angelo State won 58-19)
There can be only one.
Two undefeated teams meet today in what has to be the national Game of the Week. A motivated Angelo State team faces a resurgent Texas A&M-Kingsville squad looking for a return to past glory.
Over the course of this season, both teams have used strong second halves to either eke out close victories or pull away late in games. In Angelo State's case, they have owned the fourth quarter, outscoring opponents in 5 of their 7 games. The Rams' defense and their offensive balance have worn down opponents and they have taken full advantage. Kingsville has used strong second-half defensive efforts the last two weeks to allow their offense to come back from early deficits to win late.
TAMUK will need to keep it close with their defense (and force some turnovers) and Christian Anderson's ground game and avoid falling behind early like they have the previous two weeks. Falling behind early to Angelo State is a much different beast compared to UTPB or Western New Mexico. Angelo State needs to keep the pressure on TAMUK on both sides of the ball and force the Javelinas to really work for their scoring opportunities. In a matchup where both teams do many of the same things well, I am going with the team that has been more impressive at doing those things this season, and that team is Angelo State. Angelo State wins by 10 points with a late touchdown.
Midwestern State (3-4, 2-3 LSC) at Texas-Permian Basin (3-4, 2-3 LSC), 6:00 PM
Series History: Midwestern State leads 5-1
Last meeting: 2021 (Midwestern State won 36-30)
Both MSU and UTPB sit in the LSC's middle, and a win by either side will ease the sting of last week's close losses. Both teams have had two close losses over the last few weeks, with MSU losing to Western New Mexico and Central Washington and UTPB losing to West Texas A&M and Texas A&M-Kingsville, with all four games decided by a touchdown or less.
I really still don't know what to make of the issues MSU has at quarterback. UTPB's secondary hasn't been great, but can MSU throw on them? Neiko Hollins only managed 69 passing yards against CWU last week, but he has taken most of the snaps the last two weeks, so I'm guessing he will start this coming week. MSU needs to establish their running game and get from 150 to 200 yards between Devin Cross and Trenton Kennedy. MSU will also need to force UTPB's offense off the field and grind out and finish drives. UTPB needs to minimize three-and-outs and turnovers and establish their passing game as MSU has given up 298 yards passing a game over the past three weeks. The UTPB defensive front needs to force MSU into passing downs, which is where MSU has struggled.
I think with the tendency of both defenses to give up lots of passing yards, I think this game has the potential to be a shootout. However, UTPB is better built for that type of game, and I think they come out on top. Texas-Permian Basin by a touchdown.
Central Washington (4-2, 4-1 LSC) at West Texas A&M (4-3, 2-3 LSC), 7:00 PM
Series History: West Texas A&M leads 4-1
Last meeting: 2019 (West Texas A&M won 48-41)
Elimination game.
West Texas A&M's playoff hopes are hanging by a thread, and a very, very short one at that (if it isn't gone already). A loss here and that thread is completely gone. Central Washington can't really afford many more losses either, as having a third overall loss (and second LSC loss) drops them closer to the middle of the pack than the top.
Wildcats fans are on the "Quincy Glasper Watch" in the hopes that their starting quarterback will return. As of today, his return date is still unknown. So, can JJ Lemming repeat his effort from last week, which earned him LSC Offensive Player of the Week? If West Texas A&M is still without JT Cavender, life could be easier for Lemming, however, we are in uncharted territory here since inconsistency was why he was replaced by Glasper last season.
Buffaloes fans are on the "Hunter Hughes Watch". Could this game be the beginning of the end of his tenure at WTAMU? On offense, the Buffaloes will need to open up more holes for their running game and show more balance on offense. Nick Gerber has had a fine season, but he can't do it all – the Buffaloes need more from Jarrod Compton. Defensively, they need to force CWU into passing situations and pressure Lemming (if he's starting) or Glasper into bad throws.
The big question then is whether WTAMU can score enough against the Central Washington defense, which has only given up more than 17 points in one game, and that game was against national titan and current #4 ranked Ferris State. I'm not sure they will, and I think CWU will win another grind of a football game with their defense. However, I'm thinking Glasper plays and I still don't trust Lemming enough against higher-level opposition. If Lemming plays and isn't at least as good as he was last week, CWU will leave Canyon losers. Central Washington by a field goal.
Western New Mexico (3-4, 2-3 LSC) at Simon Fraser (0-5, 0-5 LSC), 8:00 PM
Series History: First meeting
This was one of the games I had circled as a possible win for SFU this season. However, WNMU has proven to be a much tougher opponent than expected, even with a 3-4 overall record. Expect lots of passing, since both teams rely heavily on their quarterbacks to move the ball. However, WNMU has shown an improved defense that has kept them in most of their games this season, and I think that is the difference in the game, as SFU hasn't yet shown a defensive presence that will put them in a more competitive place consistently. The Mustangs will score early and often and stay at arms' length the rest of the way. I think SFU's only shot in this game is to get in a shootout, but WNMU isn't likely to allow one. Western New Mexico by 17 to 21 points.