LSC Week Eight Recap
October 24th, 2022 12:00pm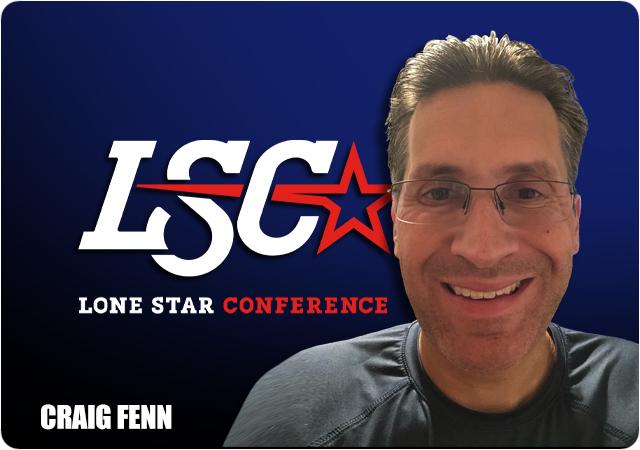 Last week I wrote about how there were three tiers in the LSC. Week 8's results showed me that I was quite wrong in that assessment. In reality there are two tiers in the LSC:
Angelo State
Everyone Else
Angelo State showed they are above the rest of the LSC and worthy of their current national ranking with a thoroughly dominant win over Texas A&M-Kingsville. While it could be argued that Kingsville wasn't as good as their record was to that point, Angelo beat them in a way that wasn't as much Kingsville being really bad as it was Angelo being really good. And by "really good" I mean "can win it all" good. No other LSC team can make the same claim, even playoff hopefuls like Kingsville, Central Washington, and West Texas A&M. Now Angelo State needs to prove it over the rest of the season and in the playoffs. The bulls-eye is on your backs now, Rams.
Also in Week 8, we saw the return of Quincy Glasper to the Central Washington lineup, and he was clearly not ready for the Wildcats as West Texas A&M brought out the full force of a Buffaloes stampede in a 35-16 win, keeping their slim playoff hopes alive. Western Oregon keeps on rolling, defeating Eastern New Mexico with 39 unanswered points in the second and third quarters for their third straight win. Dillon Sterling-Cole brought Midwestern State back from the dead as the Mustangs scored the game's last 17 points to beat Texas-Permian Basin 24-23. And finally, Western New Mexico gets back to 0.500 behind a huge first half at still-winless Simon Fraser.
Now, about last week:
Western Oregon wins at home against Eastern New Mexico 46-7
ENMU tied WOU at 7-7 with one minute left in the first quarter on a Russell Howard 3-yard touchdown run. However, the rest of this game followed what we know from basic biology - that Wolves are much larger and powerful compared to Greyhounds (who, I will admit, are faster than Wolves). So, despite any speed advantage Greyhounds might have, ENMU was not outrunning the Wolves on this day. WOU scored the game's last 39 points, beginning with an Omari Land 20-yard touchdown run with 9 minutes remaining in the second quarter and ending with a Machiah Lee 16-yard pick-six with a minute left in the third quarter. Land was WOU's standout offensive player, with 105 yards rushing and two touchdowns on 15 carries. Damon Hickok also led WOU with 7 catches. For ENMU, Kason Martin completed just 9 of 26 passes for 161 yards and was intercepted three times, including Lee's pick-six. Asa Wondeh had a quiet 3 catches for 68 yards for the Greyhounds as the WOU secondary continues to shine during the Wolves' winning streak.
Western Oregon improves to 4-4 (3-3 LSC) and Eastern New Mexico falls to 2-6 (1-5 LSC).
Angelo State wins at home against Texas A&M-Kingsville 34-7
For a brief moment, Texas A&M-Kingsville supporters may have been thinking of a possible repeat of the turnover-filled win over West Texas A&M when Amos Coleman tied the game at 7 near the end of the first quarter with a 20-yard pick-six of a Zach Bronkhorst pass. That was, unfortunately, the Javelinas' peak moment in what was an Angelo State defensive clinic. TAMUK only managed to cross midfield twice the entire game and entered the red zone just once, where quarterback Jacob Cavazos lost a fumble at the ASU 19-yard line. Angelo State held TAMUK to 145 total yards and just 39 passing yards while Angelo State gained 417 total yards and held the ball for over 36 minutes. The pick-six was Bronkhorst's lone mistake of the game, as he completed 14 of 26 passes for 183 yards and two touchdowns. The ASU ground game gained 234 yards, let by Nate Omayebu III with 124 yards and Kason Phillips with 94 yards. Toneil Carter was the lone TAMUK offensive standout with 61 rushing yards on 11 carries. TAMUK's Cory McMahan led all defenders with 15 total tackles.
Angelo State improves to 8-0 (6-0 LSC) and Texas A&M-Kingsville falls to 7-1 (5-1 LSC).
Midwestern State wins at Texas-Permian Basin 24-23
Much has been made in this column about the Midwestern State quarterback conundrum this season. From week to week, knowing who will play and when they will play has been one of the great mysteries of this season, so much so that I looked to my Magic 8-Ball to gain some insight (It said "Reply Hazy. Try Again."). It must be said, however, that the most exciting moments of Midwestern State's season so far have been because of clutch play by one of those quarterbacks – Dillon Sterling-Cole. Sterling-Cole brought MSU back from the dead to defeat Michigan Tech in Week 2, and against UTPB he did it again. Down 23-7 late in the third quarter, Sterling-Cole completed a 1-yard touchdown pass to Devin Cross to bring the Mustangs within 23-15 with the two-point conversion. The Mustangs scored again midway through the fourth quarter on a 9-yard touchdown pass from Sterling-Cole to Ja'Marzeyea Arvie to pull the Mustangs to within 23-21. Then with the ball and one and a half minutes left, UTPB called for an MJ Link run on fourth down and 2 at the MSU 34-yard line instead of punting. MSU stopped Link short of the first down marker and out came Sterling-Cole and the MSU offense one last time. Eight plays and 40 yards later, Ritse Vaes made the game-winning field goal from 42 yards out with nine seconds left to complete the comeback.
On the day, Sterling-Cole completed 22 of 37 passes for 204 yards, 3 touchdowns, and 1 interception. His counterpart on the Falcons, Dylan Graham, threw for only 97 yards on 14 of 25 passes and 2 touchdowns. In what might have originally been thought of as a pass-friendly game, both teams instead showed strong running games, with MSU gaining 173 yards and UTPB 187. Both MSU's Devin Cross and UTPB's Taj Crenshaw gained 100 yards on the ground, but UTPB couldn't keep their offensive momentum going in the second half and their defense couldn't on to a 16-point third-quarter lead under the pressure of the MSU offense.
Midwestern State improves to 4-4 (3-3 LSC) and Texas-Permian Basin falls to 3-5 (2-4 LSC)
West Texas A&M wins at home against Central Washington 35-16
Quincy Glasper returned to the CWU lineup but unfortunately for CWU, Quincy Glasper wasn't really back. Glasper completed 2 of 8 passes for 19 yards, threw an interception, and CWU was already down 14-0 when JJ Lemming (13 of 38 passes for 126 yards) came into the game in relief. West Texas A&M's made sure Lemming didn't repeat as LSC Offensive Player of the Week and the Buffaloes went into halftime with a 28-0 lead. West Texas A&M cruised from there to a 35-16 win in what might have been their most impressive game of the season so far.
For the Buffaloes, Nick Gerber did as Nick Gerber does, which is a little bit of everything. Gerber completed 12 of 19 passes for 128 yards and two touchdowns to go along with 51 yards rushing and a touchdown. Brian Okoye also added 83 yards rushing and a touchdown. Christopher Thomas led the Buffaloes with 7 total tackles as he continues to lead the WTAMU linebacking corps in the absence of JT Cavender. CWU was more effective on the ground than in the air, with Tre'Jon Henderson leading the Wildcats with 75 rushing yards and both Wildcat touchdowns.
West Texas A&M improves to 5-3 (3-3 LSC) and Central Washington falls to 4-3 (4-2 LSC).
Western New Mexico wins at Simon Fraser 38-21
Western New Mexico scored on all five of their first-half drives (4 touchdowns and 1 field goal) and (surprise, surprise) used a strong ground game to go into halftime with a 31-6 lead. Now, of course, no successful WNMU game would be without Devin Larsen getting his share of passing yards, and he certainly did, throwing for 211 yards on 21 of 30 passes, 2 touchdowns, and 1 interception. Larsen even got in on the ground game with a 54-yard touchdown run for WNMU's first score of the game (and led WNMU with 80 yards on the ground) as SFU had no answer for the WNMU offense in the first half. The Mustangs took their feet off the gas in the second half and were not threatened despite a couple second-half SFU touchdowns in a 38-21 win. Justin Seiber (15 of 29 passes for 171 yards and 2 touchdowns) had a rough day at the office for the SFU, throwing interceptions on the Red Leafs' first two possessions and three interceptions in the first half, with all three interceptions converted to WNMU touchdowns.
All was not bad for SFU, however. Somto Anyadike had his best game of the season, gaining 74 yards on 16 carries and Aidan Pearce led all receivers with a career-high 70 yards on four catches and a touchdown. For WNMU, Charles Byers and David Telles caught four passes each and Byers also caught a touchdown pass.
Western New Mexico improves to 4-4 (3-3 LSC) and Simon Fraser falls to 0-6 (0-6 LSC).