LSC Week Nine Preview
October 27th, 2022 1:00pm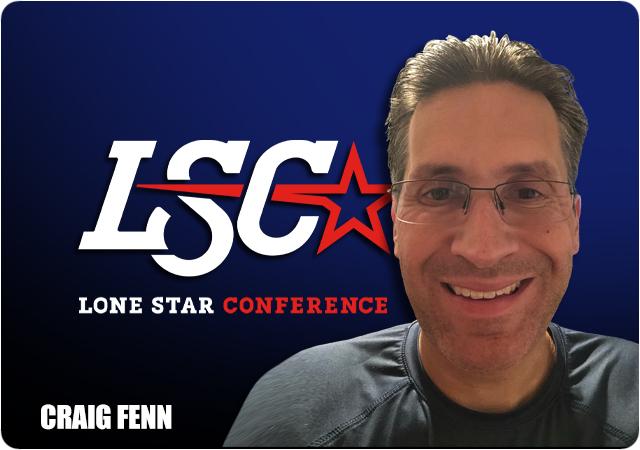 This week in the LSC, we have two games that I think will go right down to the wire and Western Oregon going for four in a row. Also, West Texas A&M needs to win out – can they win against the top remaining opponent on their schedule? Can UTPB get off the mat after losing a big lead to Midwestern State? Finally, Angelo State heads to Simon Fraser in what may be the LSC's biggest mismatch of the season.
But before we get to the games, we first need to address the first set of Regional Rankings.
Super Region 4 Rankings – Teaser Edition
Before we get to the Week 9 Preview, I wanted to discuss the first official set of regional rankings released by the NCAA this week. This was the NCAA's "teaser" rankings where the top 10 teams were listed, but in alphabetical order instead of by their actual rankings. Maybe the NCAA was concerned about Angelo State tanking this week against Simon Fraser, I don't know. I understand why the NCAA did it this way, but I would personally want to see either the complete rankings or for the NCAA to wait until next week without any teasers. Anyway, next week we will have the real rankings and then the real discussion can begin.
Here is the alphabetical list of the top 10 ranked teams in Super Region 4 (listed by Team, D2 record, and in-region record):
Angelo State - 8-0, 8-0
Augustana - 6-2, 6-2
Bemidji State - 6-2, 6-2
Colorado Mines - 6-2, 6-1
Minnesota State - 6-2, 6-2
Sioux Falls - 7-1, 7-1
Texas A&M-Kingsville - 5-1, 5-1
Wayne State - 6-2, 6-2
West Texas A&M - 5-3, 5-3
Winona State - 6-2, 6-2
Of note to me from these rankings are:
Three LSC teams are listed in the rankings, including West Texas A&M.Since this is an alphabetical list, I cannot and will not assume that the Buffaloes are number 10 even though some metrics suggest that they are.Bottom line – the Buffaloes need to win out and hope for some teams ahead of them (whoever they are) to lose.
Texas A&M-Kingsville will be the subject of much debate as the weeks go on since they will likely finish with fewer D2 and in-region games than anyone else in the current or future rankings.This contributed to keeping Midwestern State out of last season's playoffs even though they won the LSC.Bottom line is TAMUK needs to keep winning and don't leave their fate in others' hands.If the Javelinas' only loss is to Angelo State, that isn't bad at all regardless of how the loss looked.
Six NSIC teams are listed with Sioux Falls having one loss and all the others at two losses.From a brief look at the NSIC schedule, there are some games to pay attention to this week: Augustana at Winona State and Minnesota State at Sioux Falls.Losses in the right places could help West Texas A&M (provided the Buffaloes win this week).
Colorado Mines has stomped a mudhole into the RMAC, outscoring opponents by an average score of 51-13 in six conference games.Western Colorado (a 5-3 overall record with two losses to LSC teams) this week represents the best remaining opponent for Mines in the regular season.Mines is the only RMAC team listed in the teaser rankings and the RMAC's only likely playoff representative at this time.
Until next week's rankings are released, the possibility of earned access cannot be discussed in depth, although right now every metric I've seen have Angelo State, Colorado Mines, and Sioux Falls (the teams with the best records and rankings in their conferences) not needing earned access to enter the playoffs, which doesn't help or hurt (although at this point, it is probably more help than hurt) West Texas A&M.
There's also the possibility that the number 7 team in the region could be reassigned to another region, but speculating about that is above my pay grade.
If you want to see the complete rankings, go to https://www.d2football.com/october-24-regional-rankings-10-24-2022/ and all four regions are there. Again, the teams are listed in alphabetical order and are not in the order of their ranking.
Week 9 Preview
All games are on Saturday, October 29. All game times are in the Central time zone.
West Texas A&M (5-3, 3-3 LSC) at Western New Mexico (4-4, 3-3 LSC), 1:00 PM
Series History: West Texas A&M leads 8-3
Last meeting: 2021 (West Texas A&M won 42-14)
Upset Alert.
West Texas A&M is on the teaser list of the top 10 teams in Super Region 4, meaning there is a chance (however small) for them to sneak into the playoffs. How much of a chance they have is currently unknown, however, for the playoffs to even be a possibility, they need to win out. This week's matchup with WNMU is (on paper) their toughest remaining opponent. For the Buffaloes to win, they need to prevent a shootout. WNMU and Devin Larsen want to throw and throw a lot, and their surprising success running the ball last week was more likely due to SFU's defensive issues than anything else, and I don't expect it to continue against WTAMU. A big game by Larsen means (and stop me if you've heard this before) WNMU has a chance to win.
So far this season the Mustangs have shown enough for this game to be a legitimate upset possibility, especially if the Buffaloes are sloppy early or show signs of a letdown after the win over Central Washington. However, I think Nick Gerber's quarterback play and the WTAMU defense should be the differences in this game. West Texas A&M by 10 to 13 points.
Texas-Permian Basin (3-5, 2-4 LSC) at Eastern New Mexico (2-6, 1-5 LSC), 3:00 PM
Series History: Eastern New Mexico leads 3-2
Last meeting: 2021 (Texas-Permian Basin won 44-21)
Eastern New Mexico is on a bit of a slump and UTPB is having issues putting a full 60 minutes together along with some mind-boggling late-game decisions. Of note was the wide receiver run on fourth-and-2 that was stopped by Midwestern State and gave MSU a chance for a game-winning drive. For ENMU to win, they will need a strong passing game from Kason Martin. When Martin has been at his best is when the Greyhounds have had their best chances to win, because it often means that start receive Asa Wondeh is also having a strong game. UTPB needs to get stops and to not put their defense in difficult positions with three-and-outs and drives that take very little time off the clock.
I expect that Dylan Graham and MJ Link will have more room to operate against the ENMU defense and they should have better games compared to last week's struggle against Midwestern State. ENMU's offense could make things interesting if UTPB's offensive issues continue and give ENMU opportunities, but I don't think ENMU's defense is strong enough to put the Greyhounds on top. Texas-Permian Basin by 10 points.
Western Oregon (4-4, 3-3 LSC) at Midwestern State (4-4, 3-3 LSC), 7:00 PM
Series History: Western Oregon leads 1-0
Last meeting: 2019 (Western Oregon won 37-22)
Can Western Oregon extend their winning streak against a Midwestern State team that has struggled to gain consistency this season? The Wolves have played the role of spoiler like an award winner, defeating both Central Washington and West Texas A&M and hurting both their playoff hopes. Midwestern State may have found an answer at quarterback (that is, if Dillon Sterling-Cole plays and plays well). For the Wolves to win on the road, they will need to continue doing what works, which is to limit mistakes, play solid pass defense, and get solid games from Gannon Winker and especially Omari Land. For MSU to win, they need to get production from both the running and passing games and for Dillon Sterling-Cole (the leading passer in 3 of MSU's 4 wins) to play well.
This game will likely go down to the wire, but I think the Wolves' pass defense will make enough stops to be the difference in a game that both teams should be in the entire way. Western Oregon by a touchdown.
D2Football.com #22 Texas A&M-Kingsville (7-1, 5-1 LSC) at Central Washington (4-3, 4-2 LSC), 8:00 PM
Series History: Texas A&M-Kingsville leads 3-1
Last meeting: 2017 (Central Washington won 34-10)
This may be the LSC's best game this week. Kingsville is coming off a tough loss to Angelo State and Central Washington never really got going in losing to West Texas A&M. Both teams are struggling to score and rely heavily on their defenses to win games. So I guess the big question for this game is who will generate enough offense? In looking for that answer, I will look to the trenches. Typically, CWU is at their best when they are successful running the ball (they average 152 yards per game), especially if Tre'Jon Henderson can run for over 100 yards. The same is true for TAMUK, who averages 193 yards a game on the ground and hold their opponents to 99 yards rushing per game. The Javelinas also have more rushing threats (particularly Christian Anderson and Toneil Carter) than CWU.
I think this will be a grind of a game that will be won by whoever wins the battle in the trenches, and I think Kingsville wins that battle. Texas A&M-Kingsville by a field goal in a game that can go either way.
D2Football.com #2 Angelo State (8-0, 6-0 LSC) at Simon Fraser (0-6, 0-6 LSC), 9:00 PM (Game is at Blaine High School, Blaine, WA)
Series History: Angelo State leads 2-0
Last meeting: 2021 (Angelo State won 51-10)
A big part of writing these articles every week is trying to make a fair comparison between two opponents and maybe try to make a case for either team to have a chance to win. Unfortunately for Simon Fraser, I am unable to do so for this matchup. In the past two weeks after taking UTPB to overtime, they have trended significantly downward against teams they should have shown a stronger overall result against, win or lose (especially against Eastern New Mexico), and now they are staring at the current undefeated kings of the LSC. SFU and ASU did meet last year in San Angelo, and SFU's defense did put forth a decent effort in the first half, but the Rams still broke through the SFU defense enough and SFU struggled mightily to move the ball in a 51-10 loss. Maybe SFU gets their passing game going and maybe ASU has a letdown after the showdown win over Texas A&M-Kingsville, but that is some serious grasping at straws here. Even if those things happen, it will take quite a bit more for SFU to bridge the extremely wide gap between the two teams. I see a game very much like last year's matchup here. Angelo State by 24 to 30 points.