LSC Week Nine Recap
October 31st, 2022 9:00am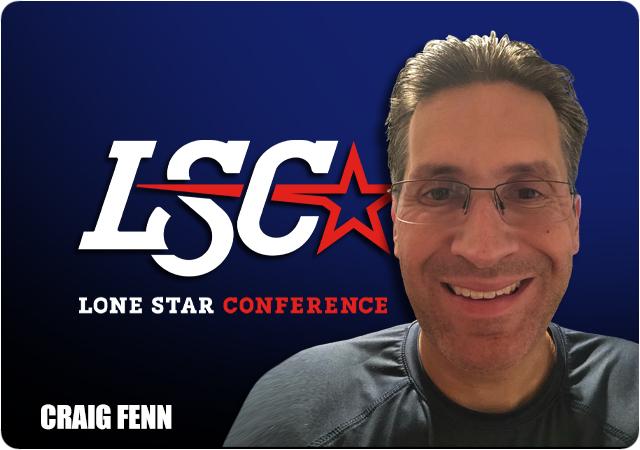 On a day where there were many upsets at all levels of college football, the LSC was not immune to the upset bug. Both Texas A&M-Kingsville and West Texas A&M lost on last-second touchdown drives to damage their playoff hopes. Kingsville may still be in the top 10 of the Super Region 4 rankings when they are released on Monday, but the Javelinas may be closer to the seventh spot than they would like to be. West Texas A&M was probably closer to the number 10 spot, but that will no longer be the case on Monday.
Angelo State did avoid the upset bug, but it looked like only the defense came to play in shutting out Simon Fraser. UTPB won a back-and-forth game against Eastern New Mexico and Midwestern State used a 26-point run to stop Western Oregon's winning streak at three.
Now, about last week:
Western New Mexico wins at home against West Texas A&M 41-37
When an admitted dummy like me, who will sometimes consult a Magic 8-Ball when trying to come up with game notes and predictions, absolutely nails one, then you know it's probably something pretty much everyone else knows. No, I didn't pick the winner of this game correctly, no…but I did say West Texas A&M could lose if they allowed themselves to get into a shootout with WNMU. Now again, if a dummy like me can recognize this, surely the folks on the West Texas A&M sideline can, right? With razor-thin playoff hopes on the line? Of course, it's really easy for me, a middle-aged biology professor who never had to play defense against a guy who can probably drop 300 yards seconds after being startled awake by a fire alarm at 2 in the morning, to say "don't get in a shootout" and a whole lot harder to actually not get in a shootout. I get that, especially with two of WTAMU's top defenders out. Anyway, let's discuss the game.
This was your classic back-and-forth shootout, with 4 ties and six lead changes. Both teams gained over 500 yards of offense (WNMU 525, WTAMU 511) and both quarterbacks had big games. Nick Gerber, as usual, did a little of everything, throwing for 336 yards and three touchdowns and also leading WTAMU in rushing with 57 yards and a touchdown. Not to be outdone, WNMU's Devin Larsen threw for 433 yards and two touchdowns and rushed for two more. But even with all the offense, it came down to a few key plays in the last few minutes. Late in the fourth quarter, WTAMU took advantage of favorable field position and a targeting call on WNMU's Kenny White to score with 6:49 left on a 28-yard pass from Gerber to Shakell Brown to give the Buffaloes a 37-34 lead. All they needed was to make a stop, and they had their chance when WNMU lined up for fourth down and 15 yards at the WTAMU 41-yard line. But Larsen found David Telles for 16 yards and a game-saving first down, and six plays (five runs) later, Larsen scored on a 2-yard keeper with just 7 seconds left to give the Mustangs the lead for good. WTAMU had a last-gasp attempt to score on the next possession when Gerber moved the Buffaloes into WNMU territory with a 28-yard pass to Tyrie Tipton, but both the clock and the Buffaloes' playoff hopes hit triple zeroes.
Western New Mexico improves to 5-4 (4-3 LSC) and West Texas A&M falls to 5-4 (3-4 LSC).
Texas-Permian Basin wins at home against Eastern New Mexico 24-21
If not for the two last-minute wins this week, this would be a contender for the best LSC game this past week. This one saw four lead changes in what was a back-and-forth game throughout. It was a tale of two halves:
First half – The first half was for the offenses, as UTPB came back from a 14-6 second-quarter deficit to take a 16-14 halftime lead on a Michael Mayfield 26-yard field goal and a 13-yard touchdown catch by Gunnar Asbeck right before halftime.
Second half – The defenses came to play as both teams combined for just 15 points. EMNU took a 21-16 lead on a Kason Martin 34-yard touchdown pass to Bryzai White with 13:09 left in the third quarter, and UTPB took the lead back for good on a 12-yard pass from Dylan Graham to MJ Link with 14:09 remaining. The two-point conversion gave UTPB a 24-21 lead, which they would hold thanks to a missed field goal by ENMU's Cooper Hamilton from 38 yards that would have tied the game at 24.
Dylan Graham had one of his best passing games of the season for UTPB with 338 yards on 25 of 50 passes, 3 touchdowns, and an interception. Graham's ENMU counterpart, Kason Martin, completed 12 of 30 passes for 202 yards, 2 touchdowns, and an interception. Isaiah Tate and Russell Howard had 93 and 82 yards on the ground for ENMU to lead all rushers, and UTPB's MJ Link caught 7 passes for 129 yards and two touchdowns, which were the first and last scores of the game.
Texas-Permian Basin improves to 4-5 (3-4 LSC) and Eastern New Mexico falls to 2-7 (1-6 LSC).
Midwestern State wins at home against Western Oregon 26-21
OK, OK. Just this once I'm not going to go on a rant about the MSU quarterback situation. I'm just simply going to say this – Dillon Sterling-Cole is their quarterback, period, end of story. His work is now responsible for four of MSU's five wins this season, and unless something really bad happens, he has the job. Sterling-Cole completed 24 of 39 passes for 259 yards and a touchdown, completing at least three passes to five different MSU receivers. The MSU defense got in on the scoring too, with Isaiah Grant recovering a WOU fumble for a touchdown. Later in the third quarter, MSU also turned a WOU interception on a potential game-tying pass from Gannon Winker into their own touchdown drive to put the Mustangs up 26-14.
WOU has limited mistakes and turnovers during their three-game winning streak, but those mistakes came back with a vengeance against MSU and cost them dearly. MSU's pass defense, which has had its issues this season, made Winker work to get 204 yards passing on the day (Winker completed 17 of 39 passes). MSU got a solid game from Sterling-Cole and enough from the ground game to be effective. And of course, winning the turnover battle 4-0 is always a good thing.
Midwestern State improves to 5-4 (4-3 LSC) and Western Oregon falls to 4-5 (3-4 LSC).
Central Washington wins at home against Texas A&M-Kingsville 23-19
Texas A&M-Kingsville has used a simple recipe to win many games this season – Play strong defense and get some late points to pull out the win. Outside of the Angelo State game, it has been a very reliable recipe. This past week, though, it seems like Central Washington stole the Javelinas' recipe book and cooked up some late-game heroics of their own. The Wildcats held the lead twice only to see the Javelinas answer back to grab the lead each time, with the second time coming on a Toneil Carter 1-yard touchdown run to give TAMUK a 19-14 lead with just under 10 minutes remaining. Maybe TAMUK cooked up the right recipe for a close win again? Not this time.
Central Washington started their comeback on the very next drive with a 27-yard Jude Mullette field goal with 6:53 left and then forced a TAMUK punt. Maybe the Javelinas need one or two more stops and they have the win, just as they wrote it up. The Wildcats took the punt at their own 24-yard line and JJ Lemming drove them 76 yards with the last 12 coming on a touchdown pass to Marcus Cook with just 29 seconds left to put the Wildcats up 23-19. Needing a touchdown to win, the Javelinas took the ball at their own 27-yard line and could only manage 14 yards before time ran out.
As much as has been said about Lemming's faults this year and last, he has kept CWU's hopes for a winning season very much alive after Quincy Glasper's injury issues have rendered him ineffective. On the other side, Kingsville has been walking the tightrope for several weeks now, and it seemed a matter of time before they lost a game in the very way that they have won so many this season. They will need to find more offense over the last two weeks of the season to right the ship and stay in playoff contention.
Central Washington improves to 5-3 (5-2 LSC) and Texas A&M-Kingsville falls to 7-2 (5-2 LSC).
Angelo State wins at Simon Fraser 24-0
If ever there was a case for the infamous "trap game" this was it. Angelo State just had a big win over Texas A&M-Kingsville and was taking the long plane flight to the Pacific Northwest just short of the Canadian border…maybe some of the Rams were thinking of grabbing hockey sticks and shooting pucks around. OK, maybe not, but ASU was clearly not themselves in what was still a dominant win over the winless Red Leafs. ASU missed a field goal, had a punt blocked, turned the ball over on downs twice, and only managed 10 points after their first two drives went for touchdowns. On top of that, Nate Omayebu III left the game with an injury and did not return (early word on him is that the injury is not serious).
While there was a lot to not like about ASU's offense, their defense was as advertised, and that was bad news if you were wearing red. SFU gained all of 55 total yards (16 rushing and 39 passing) and the only chance they had to score was on a Kristie Elliott field goal try from 34 yards that was blocked by Kason McCullough-Cooper. The blocked field goal came after SFU got the ball at the ASU 3-yard line after a blocked punt by Johari Hastings and promptly lost 14 yards in the downs leading to the field goal try. When there wasn't a blocked punt giving SFU great field position, the SFU offense only crossed midfield twice. Whatever the issues were with the ASU offense, the defense was definitely not going to let SFU have any chance at an upset in this one.
Angelo State improves to 9-0 (7-0 LSC) and Simon Fraser falls to 0-7 (0-7 LSC).