LSC Week Ten Preview
November 2nd, 2022 2:00pm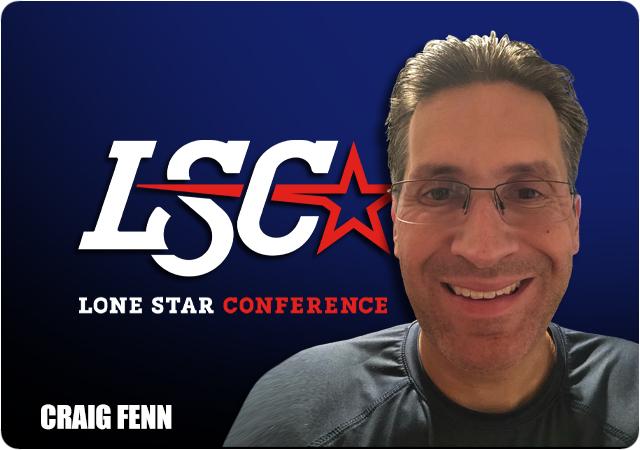 Super Region 4 Rankings – This time, it's for real!
After last week's teaser list, the NCAA has now given us the top 10 in Super Region 4 in their real order (listed by team, D2 record, and in-region record):
1. Angelo State (9-0, 9-0)
2. Colorado School of Mines (7-2, 7-1)
3. Winona State (7-2, 7-2)
4. Minnesota State-Mankato (7-2, 7-2)
5. Sioux Falls (7-2, 7-2)
6. Wayne State (NE) (7-2, 7-2)
7. Bemidji State (7-2, 7-2)
8. Texas A&M-Kingsville (5-2, 5-2)
9. Augustana (6-3, 6-3)
10. Central Washington (5-3, 5-2)
Angelo State retains the pole position by remaining undefeated and Colorado Mines is in the number 2 spot and the RMAC's lone representative in the rankings. It would surprise very few if Angelo State and Colorado Mines meet in the Super Region 4 Championship Game.
The NSIC has put up a full-on blockade of the rest of the playoff-eligible positions while Texas A&M-Kingsville sits in the number 8 position needing to win and hope the NSIC blockade will crack just enough to let them in. The Javelinas have no easy task this week, as they are facing a Midwestern State team that is playing their best football of the season. There are some important NSIC games this week, especially for Kingsville fans. #5 Sioux Falls is hosting #6 Wayne State (NE), #7 Bemidji State is hosting Northern State, and #9 Augustana is hosting Minnesota-Duluth. At least one NSIC team will drop this week, can the Javelinas win and move up?
Central Washington sits in the number 10 spot after defeating Texas A&M Kingsville. They will need a whole lot to go their way over the next two weeks, including beating Angelo State this week in San Angelo. Like I said a couple weeks ago regarding CWU, "Good luck, you're gonna need it".
In the LSC this week, the biggest matchups are the ones involving teams with playoff hopes. Angelo State hosts Central Washington looking to remain atop the Super Region 4 rankings while Central Washington needs to do what no one has done so far this season to stay within reach of a playoff spot. Also, Texas A&M-Kingsville looks to stop their late-season slide and creep back into playoff position when they host a hot Midwestern State team who has found some bearings the last two weeks.
Not to be outdone, West Texas A&M looks to retain the Wagon Wheel when they host Eastern New Mexico, Western New Mexico looks to clinch a winning season at Texas-Permian Basin, and Simon Fraser looks for that elusive first win when they go to Western Oregon.
Week 10 Preview
All games are on Saturday, November 5. All game times are in the Central time zone.
Simon Fraser (0-7, 0-7 LSC) at Western Oregon (4-5, 3-4 LSC), 3:00 PM
Series History: Western Oregon leads 32-10
Last meeting: 2021 (Western Oregon won 42-3 and went 2-0 against Simon Fraser in 2021)
Western Oregon's three-game winning streak was halted at the hands of Midwestern State by the 26-point run the Mustangs put on the Wolves to come back from an early 14-0 deficit to pull away with the win. The Wolves went back to being mistake-prone in the loss, losing the turnover battle 4-0. The Wolves need to get back to protecting the ball and getting solid games from their defensive secondary along with Gannon Winker and Omari Dixon-Land.
SFU needs to lean on their offense, especially Justin Seiber. The Red Leafs are not that powerful up front and haven't generated much of anything on the ground this year. Honestly, I think they need to take a page out of the WNMU or UTPB playbooks and just throw it everywhere they can since Seiber's the Red Leafs' best offensive player. Now, I am fully aware that this will likely play directly into WOU's hands since their secondary has been solid all season, but again, getting into a shootout is probably the best chance SFU has of winning a game. Seiber may throw four interceptions, but maybe he gets some touchdowns too? Maybe, but it probably won't be enough to make it interesting. I see Dixon-Land having a big game on the ground and Winker not messing it up. Western Oregon by 21 to 24 points.
Western New Mexico (5-4, 4-3 LSC) at Texas-Permian Basin (4-5, 3-4 LSC), 6:00 PM
Series History: Texas-Permian Basin leads 4-2
Last meeting: 2021 (Texas-Permian Basin won 27-19)
The Devin Larsen Show heads to Odessa this week with the Mustangs looking to clinch their first winning season since 1994 (!). This is one game that could be a lot of fun to watch, with two high-powered passing attacks going against each other. Of course, now that I've said that, the game will end 6-3 in a finish reminiscent of something Iowa has become infamous for this season in the Big Ten. For Western New Mexico to win, they need Larsen to be solid and for their defense to make stops to build momentum. UTPB needs to be effective on the ground and in the air. The Falcons' defense can be more effective if they don't have to be on the field too much after short, unsuccessful drives.
Both teams have had some agonizing games this season, especially UTPB. The Falcons have had all but two of their games this season decided by a touchdown or less. This game is pretty much a toss-up that I think goes down to the wire. WNMU has the better quarterback and that will be the difference. Western New Mexico by a field goal.
Central Washington (5-3, 5-2 LSC) at D2Football.com #2 Angelo State (9-0, 7-0 LSC), 6:00 PM
Series History: Angelo State leads 1-0
Last meeting: 2021 (Angelo State won 14-9)
In the number 10 spot in the Super Region 4 rankings, Central Washington would face a tall order to get into the top seven spots regardless of their schedule. So let's give them the absolute hardest possible path to the playoffs then? Angelo State looks to right the ship (kind of odd to say that after a win, but it is true here) after a lackluster offensive performance at Simon Fraser. The Rams will face a CWU defense that has held their own for most of the season and will not be a pushover. I think it's just the thing ASU needs as the regular season closes in on its end. Nate Omayebu III's status at this time is unknown, but as was mentioned in the Week 9 Recap, the initial thoughts of the ASU staff was that his injury isn't one that will keep him out for very long, if at all.
CWU's major issues this season have been on offense, specifically the inability to create much of it. With the exceptions of two games where they scored 40 and 45 points, the Wildcats have been held at or under 24 points in every game this season. They have had issues at quarterback, with Quincy Glasper struggling before suffering an injury that he still working his way back from. JJ Lemming has been solid in leading CWU to wins over Midwestern State and Texas A&M-Kingsville in the past three weeks, but the Wildcats are no offensive juggernaut and they now face the best defense they have faced all season. To have a chance to beat Angelo State, teams need both their offense and defense to be at their best, and I don't see the CWU offense being up to the task. I see a lot of short, unproductive CWU drives and Angelo State building offensive momentum on a worn-out CWU defense in the second half. Angelo State by 14 to 17 points.
Eastern New Mexico (2-7, 1-6 LSC) at West Texas A&M (5-4, 3-4 LSC), 6:00 PM
Series History: West Texas A&M leads 18-17
Last meeting: 2021 (West Texas A&M won 44-24)
The Wagon Wheel Game.
In 1986, ENMU public address announcer Dallan Sanders brought up the idea of a trophy for the winner of the WTAMU and ENMU football game. A wagon wheel was chosen to be the trophy, and every time the Buffaloes and Greyhounds meet, the Wagon Wheel is placed atop the stadium hill for the winner to climb to take possession for the upcoming year. The two highest-ever recorded attendances at a WTAMU home game were for this game – 22,993 in 2005 and 23,276 in 2007, both Buffaloes wins. WTAMU has won the last two meetings going back to the 2019 season and look to extend their winning streak to three. The Buffaloes own the longest winning streak in the series, winning seven straight between the 2005 and 2012 seasons.
On paper, ENMU will need to do a lot to hold the Buffaloes back. Their offense will need to be effective both running and passing the ball and their defense will need to create turnovers. West Texas A&M needs to score early and often, as has been seen in their best games this season. Get out to a big lead and play downhill. The Buffaloes are deeper on both sides of the ball and Nick Gerber will be the best player on the field for either team. I know this is a rivalry game, but ENMU hasn't shown that they are ready for a big moment like this yet. West Texas A&M by 17 to 20 points.
Midwestern State (5-4, 4-3 LSC) at Texas A&M-Kingsville (7-2, 5-2 LSC), 7:00 PM
Series History: Midwestern State leads 17-6
Last meeting: 2021 (Midwestern State won 30-13)
Texas A&M-Kingsville is reeling while Midwestern State is rolling. After two straight losses, the Javelinas have fallen out of the D2Football.com Top 25 and find themselves in the precarious number 8 position in the Super Region 4 rankings. They have had difficulty scoring for most of the season and could not seal last week's game with their defense after taking the lead early in the fourth quarter. For TAMUK to win, their defense needs to slow down the game and keep Midwestern State from putting up bunches of points. The Javelinas will also need a strong ground game to take the pressure off Jacob Cavazos. For Midwestern State to win, they need to have both arms of their offense working and win the turnover battle. Dillon Sterling-Cole also needs to be effective and make positive plays in the passing game. If the game is close late, I trust Sterling-Cole and the MSU offense just a bit more than Kingsville's offense or defense. Midwestern State by a touchdown.