LSC Week Ten Recap
November 7th, 2022 8:00pm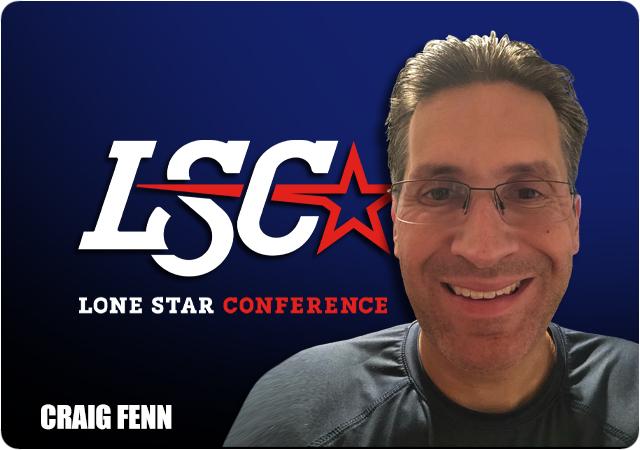 Angelo State LSC Champions
With their win over Central Washington, Angelo State moved to 10-0 and 8-0 in the LSC, a full three games over their closest pursuers. The Rams win their first outright LSC championship since 1984 and look to finish an undefeated season this coming week at a streaking Midwestern State.
However, this was not a good week for playoff positioning in the LSC. Sure, Angelo State won, and they will likely keep their sizeable lead in the Super Region 4 playoff race with their 10-0 record, but Angelo State's win was over a Central Washington team who found themselves on the playoff bubble at the number 10 spot. Now that bubble has burst under the weight of the Angelo State defense. Also, Texas A&M-Kingsville's late-season free-fall continued with a last-second loss to Midwestern State, who has now won their last three games and look to upset Angelo State and finish as the LSC's second-best team this week. The Javelinas' bubble has also burst, leaving Angelo State as the only LSC team with a realistic shot at the playoffs.
In Week 10's other games, West Texas A&M lost the Wagon Wheel on a last-second touchdown catch by ENMU's Tyree Cherry and have now lost three of their last four games to continue a nightmare second half of the season. Western New Mexico was without Devin Larsen and left Odessa without a win and a winning record as UTPB had a big second quarter and pulled away in the second half. Western Oregon has now won four of their last five games with a win over still-winless Simon Fraser.
Now, about last week:
Western Oregon wins at home against Simon Fraser 32-7
A messy, rainy day in the Pacific Northwest was just the thing for Western Oregon as they easily handled the falling Red Leafs at home. The Wolves outgained the Red Leafs on the ground by 257 to 30 yards and scored three of their five touchdowns on the ground. Omari Dixon-Land led all rushers with 97 yards on 20 carries and a touchdown. Marquis Sampson (13 yards and a touchdown) and Thomas Wright also added rushing touchdowns. Wright also caught a touchdown pass. Gannon Winker threw for two touchdowns to go along with 163 passing yards on 16 of 21 passes. Most importantly, WOU didn't turn the ball over and they converted SFU's lone turnover into a touchdown drive. WOU was already up 26-0 when SFU scored their only points of the game on a 38-yard touchdown pass from Justin Seiber (11 of 30 passes for 136 yards and a touchdown) to Ethan Beselt (4 catches for 71 yards to lead SFU) with two minutes left in the first half. The Wolves put it into cruise control in the second half and have now won four of their last five games.
Western Oregon improves to 5-5 (4-4 LSC) and Simon Fraser falls to 0-8 (0-8 LSC).
Angelo State wins at home against Central Washington 22-12
At halftime Central Washington must have been thinking they may get revenge for last year's last-minute loss to Angelo State. The CWU defense shut out the Rams and were ahead 9-0 thanks to a 76-yard JJ Lemming (9 of 26 passes for 139 yards, one touchdown, and two interceptions) touchdown pass to Payton Glasser and a 25-yard field goal by Ashton Wolff. The CWU defense held ASU to five punts, a lost fumble, and had a goal-line stand at the end of the first half when Nate Omayebu III (104 rushing yards on 25 carries, both game highs) was stopped on fourth and goal from the CWU 1-yard line. Maybe one more strong half by the CWU defense could see the Wildcats come out on top and keep their playoff hopes alive.
But even though the Wildcats led at halftime, signs were pointing to an ASU comeback. The first sign was that after Lemming's long touchdown pass on their first drive of the game, CWU didn't have a drive go more than 40 yards for the rest of the first half (and as it turned out, the rest of the game). The second sign was that despite the CWU goal-line stand, ASU was beginning to move the ball more effectively and that final drive of the first half was ASU's best drive of the game to that point.
In the second half, the ASU defense continued to frustrate CWU's offense, holding the Wildcats to just a field goal. The ASU offense would finally break through the CWU defense and eventually take the lead thanks to Zach Bronkhorst (11 of 25 passes for 228 yards and three touchdowns) and the ASU passing attack. Kel Williams caught Bronkhorst's first touchdown pass, a 20-yarder midway through the third quarter to make it 9-7 CWU. After another Wolff field goal put CWU 12-7, Zorhan Rideaux caught a deep ball from Bronkhorst and went 66 yards to give Angelo State the lead for good near the end of the third. The Rams would score their last touchdown near the end of the game on Bronkhorst's third touchdown pass of 2 yards to Matthew Carter.
Angelo State improves to 10-0 (8-0 LSC) and Central Washington falls to 5-4 (5-3 LSC).
Eastern New Mexico wins at West Texas A&M 24-21
To borrow from Dwayne Johnson during his wrestling days – Finally, the Wagon Wheel IS GOING BACK to Portales.
West Texas A&M slowly built a 14-3 lead early in the third quarter on touchdown runs by Shakell Brown and Jarrod Compton, with Compton's score capping an 84-yard drive that started with a Preston Steszewski interception of a Kason Martin pass at the goal line that he returned to the WTAMU 16-yard line. This was the high point for the Buffaloes, who would give up touchdowns on the next two Eastern New Mexico drives to fall behind 17-14 early in the fourth quarter. But at 17-14, this game was still far from over for either side, and the Buffaloes would retake the lead on a 16-yard reception by Noah Bogardus (3 catches for 44 yards) with 1:39 remaining.
It was 1:39 too much for the WTAMU defense, who by this point was tired from depth-testing injuries, too many ENMU drives deep into WTAMU territory, and over 35 minutes of Greyhound possession time.
Asa Wondeh, who tied a school record with 15 catches on the day, caught a 10-yard pass on third-and-10 from Kason Martin (262 yards on 25 of 38 passes, two touchdowns, and an interception) to convert a key third down for ENMU at the ENMU 35-yard line. Three plays later, Isaiah Tate converted a second third down with a 7-yard run on third-and-1 to cross into WTAMU territory. Another Wondeh catch, this one for 12 yards, set up ENMU for Martin's heroics. Martin threw deep for Tyree Cherry, who was able to bring the ball down and get one foot in along the left sideline to give the Greyhounds the lead with 14 seconds left. The point after made it 24-21, and a last-second effort by Nick Gerber (16 of 29 passes for 169 yards, one touchdown, and two interceptions) and the WTAMU offense got no further than the ENMU 45-yard line when time ran out.
Eastern New Mexico improves to 3-7 (2-6 LSC) and West Texas A&M falls to 5-5 (3-5 LSC).
Texas-Permian Basin wins at home against Western New Mexico 37-14
It is well-established that WNMU's best chances to win are when Devin Larsen is on the field. Well, Devin Larsen didn't play for WNMU at UTPB, and backup Grant Patterson couldn't keep pace with the Falcons as a 23-point second quarter brought UTPB from a 7-0 first-quarter deficit to a 23-14 halftime lead. Nine defensive points and a surprising running game (351 yards and all four UTPB offensive touchdowns) made up for the Falcons only having starting quarterback Dylan Graham for their first two series of the game. In total, UTPB scored 16 points off of WNMU's three turnovers and WNMU failed to score off of any of UTPB's three turnovers.
Texas-Permian Basin improves to 5-5 (4-4 LSC) and Western New Mexico falls to 5-5 (4-4 LSC).
Midwestern State wins at Texas A&M-Kingsville 41-37
Texas A&M-Kingsville finally found some offense this week, but unfortunately the Javelinas' defense couldn't hold up and fell victim to another late Midwestern State game-winning drive and their third straight loss. However, unlike MSU's the last couple late comebacks, it wasn't Dillon Sterling-Cole, who did have a strong game with 277 passing yards and a touchdown, it was the MSU ground game that put the Mustangs up for good with 1:37 left. A 5-play drive covering 99 yards, all on the ground, capped with a 1-yard touchdown run by Trenton Kennedy. Peyton Shaw did the heavy lifting, gaining 86 yards on the first three plays of the drive. Kingsville made a last-second drive into MSU territory at the end, but Jacob Cavazos (19 of 35 passes for 243 yards and three touchdowns) and the Javelinas ran out of time at the MSU 10-yard line.
This game was close throughout, with neither side holding more than an 8-point lead (and that was early on at 14-6), and there were two ties and four leads changes in the game. MSU outgained TAMUK on the ground (250 to 205 yards) and in the air (277 to 243 yards) and both offenses had solid games overall. However, MSU was just a little bit better, especially when the game was on the line.
Midwestern State improves to 6-4 (5-3 LSC) and Texas A&M-Kingsville falls to 7-3 (5-3 LSC).