LSC Week Eleven Preview
November 10th, 2022 9:00am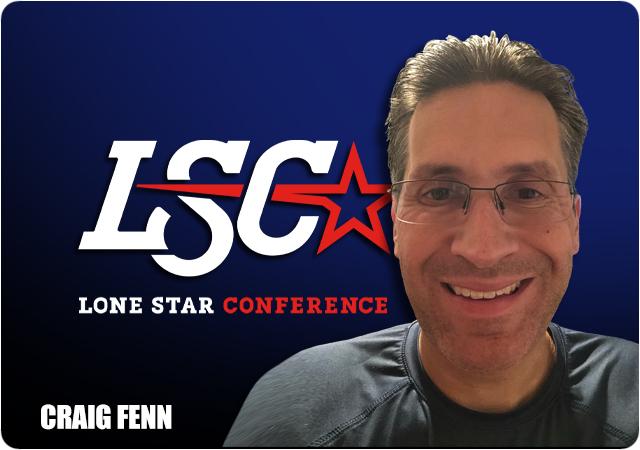 Super Region 4 Rankings – or "One is the Loneliest Number"
After two the LSC's playoff contenders lost, the LSC is now down to just one representative in the top 10 (listed by team, D2 record, and in-region record):
1. Angelo State (10-0, 10-0)
2. Colorado School of Mines (8-2, 8-1)
3. Minnesota State-Mankato (8-2, 8-2)
4. Bemidji State (8-2, 8-2)
5. Winona State (8-2, 8-2)
6. Wayne State (NE) (8-2, 8-2)
7. Sioux Falls (7-3, 7-3)
8. CSU-Pueblo (7-3, 7-2)
9. Minnesota-Duluth (7-3, 7-3)
10. Augustana (6-4, 6-4)
Both Texas A&M-Kingsville and Central Washington dropped from the rankings with their losses and are not expected to make a run at a playoff spot even if they both win this coming week. CSU-Pueblo is the big mover, going from outside the top 10 to the number 8 spot, and they may sneak into the top 7 with a win over 7-3 Black Hills State.
For the LSC, it is now down to Angelo State, who is undefeated and may remain in the pole position even with a loss to Midwestern State this week.
At long last, it is the final week of the regular season. Eight of the LSC's teams will (most likely) bid farewell after this week, while two teams still have games to play. Wait, did you say two? Yes, Angelo State is headed to the playoffs as we all know by now, but don't forget Simon Fraser still has a game in a few weeks too, eh?
At the top of the LSC, Angelo State looks to finish an undefeated season with a win at streaking Midwestern State. Central Washington looks to stay near the top of the standings with a home win against UTPB. Western New Mexico will try again for that first winning record in nearly thirty years when they head to Eastern New Mexico for the Green Chile Bowl. Texas A&M-Kingsville tries to stop their losing streak with a win against Western Oregon. And finally, West Texas A&M tries to finish 2022 with a winning record at Simon Fraser.
Week 11 Preview
All games are on Saturday, November 12. All game times are in the Central time zone.
D2Football.com #2 Angelo State (10-0, 8-0 LSC) at Midwestern State (6-4, 5-3 LSC), 1:00 PM
Series History: Midwestern State leads 15-8
Last meeting: 2019 (Midwestern State won 35-17)
Angelo State looks to finish an undefeated season against a streaking MSU squad who has made it a habit of pulling out last-minute victories. MSU has also found offensive stability with Dillon Sterling-Cole at quarterback. Can the Mustangs do it again against a playoff-bound Angelo State team? MSU will need to make the most of their offensive opportunities, preferably in the short field as the ASU defense doesn't give up many drives over 50 yards. Getting a turnover or two could help MSU's cause as well. For Angelo State to come out on top, their defense needs to dictate the game's tempo and force short, unproductive drives so the Rams' offense can stay on the field and wear down the MSU defense.
MSU is playing their best football of the season and they want to finish the season on a winning note and in second place in the LSC. ASU will ensure themselves a week off with a win (which they may still get with a loss) and a chance to stay in Texas for as long as they remain in the playoffs. Even with the Rams' offense being somewhat uneven in recent weeks, the defense has been constant and it has been among the nation's best. I don't see the ASU defense letting up this week. Angelo State by 10 to 13 points.
Texas-Permian Basin (5-5, 4-4 LSC) at Central Washington (5-4, 5-3 LSC), 3:00 PM
Series History: First meeting
UTPB beat Western New Mexico going away last week behind their running attack and not their passing attack, as Gabe Herrera took most of the snaps last week. We will see if Dylan Graham returns to the starting lineup this week and if that changes the Falcons' offensive strategy. For UTPB to leave CWU with a win, they need to figure out what works and stick with it, and for most of the season that has been getting MJ Link the ball. The Falcons will need to win the time of possession battle because the CWU offense isn't likely to get in a shootout and wearing down the CWU defense is likely the best strategy for winning.
CWU's success starts with success on the defensive side of the ball. Limit UTPB's fast-paced offense to short possessions while finishing their own drives with touchdowns could be a recipe for Wildcat success. Settling for field goals won't cut it. Also, CWU needs to have an effective ground game. JJ Lemming has shown signs of better play this season, but he isn't quite at the level where you can expect him to take the ball and win it by himself.
When matching up the two teams, I think the CWU defense is the best unit on either team. If they play to their capabilities, CWU will win a close one. If they don't, UTPB will outscore them. I'm taking the defense in this one. Central Washington by a touchdown.
Western New Mexico (5-5, 4-4 LSC) at Eastern New Mexico (3-7, 2-6 LSC), 3:00 PM
Series History: Eastern New Mexico leads 39-11
Last meeting: 1994 (Eastern New Mexico won 50-47)
The Green Chile Bowl.
This series has been dominated by ENMU, but it is WNMU who are the slight favorites this year. The Mustangs will try again to finish with a winning record for the first time since 1994, and they will need Devin Larsen and a strong defense if they hope to do it. Larsen didn't play last week as WNMU lost to UTPB after a fast start. The Mustangs were steamrolled by a surprisingly effective UTPB rushing attack and they will need to keep their defense off the field to have a chance. If Larsen is still out, Grant Patterson is a capable quarterback but the offense didn't run as well with him running it last week.
ENMU will need to bottle up some of that Wagon Wheel Magic from last week to beat WNMU and sweep their games against the New Mexico Division 2 football teams in 2022. Offensive balance and getting Asa Wondeh involved early will keep the Greyhounds on the field and wear down the WNMU defense while not having to defend against the WNMU passing attack.
This is another one of those rivalry games where anything could happen. Just look at least year's game which ended with a 50-47 score. Western New Mexico has been the better team this season and has more depth than Eastern New Mexico, but this game will be close and probably come down to the wire. Western New Mexico by a touchdown.
Western Oregon (5-5, 4-4 LSC) at Texas A&M-Kingsville (7-3, 5-3 LSC), 7:00 PM
Series History: Western Oregon leads 4-2
Last meeting: 2021 (Texas A&M-Kingsville won 24-10)
Texas A&M-Kingsville is in desperate need of a win to finish off this season. Their offense was as good as it has been all season last week, but they still fell for the third straight game. The Javelinas haven't been able to keep their opponents in check in the second halves of games and have been beaten in the last minutes of games the last two weeks. Western Oregon has won 4 of their last 5 games, which has coincided with a decrease in turnovers and critical mistakes. Overall, both sides are essentially the same team – anchored by strong defenses and offenses that have struggled at times. If Western Oregon wants to finish the season with a winning record, they need to limit mistakes and turnovers and finish drives with touchdowns. Texas A&M-Kingsville needs to put together a more complete game where they aren't relying too much on their defense. Also, the Javelinas could try to get out to a big lead, so they don't have to worry about losing a lead in the last minutes either.
I went back and forth with this pick and will probably keep going back and forth after publishing this preview since this game is a close to a true toss-up as we have seen all season. To that end, I am going with the team that is playing better football right now, and that is Western Oregon. Western Oregon by 3 to 7 points.
West Texas A&M (5-5, 3-5 LSC) at Simon Fraser (0-8, 0-8 LSC), 8:00 PM
Series History: First meeting
Oddly enough, this isn't SFU's last game of the season – they have the re-boot of the all-Canadian Shrum Bowl on December 2 when they host British Columbia. But they still have some business to attend to at home this week with their last chance at an LSC win this season against a West Texas A&M squad who had lost three of their last four games and is looking to finish the season with a winning record. On only one occasion this season has SFU been in contention for a win, and that was when they took UTPB to overtime before losing. For SFU to win, they need to take a page out of Eastern New Mexico's book and hold the ball as long as possible and try to tire the WTAMU defense. For the Buffaloes to win, they need to assert physical dominance up front, especially with the running game. SFU has not been strong up front this season and teams have run on them. WTAMU needs to get ahead early and stay ahead like they have in most of their wins this season. A close game may be the worse thing WTAMU can have given their last two losses have been by four and three points. Problem is, I just don't see SFU being able to get WTAMU in that situation. West Texas A&M by 17 to 20 point