LSC Week Eleven Recap
November 13th, 2022 2:00pm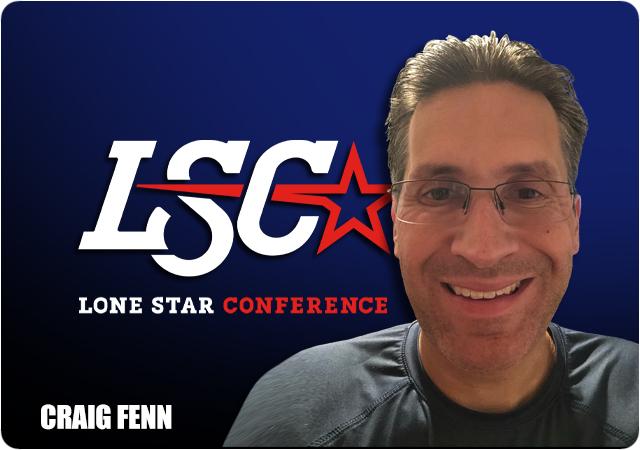 In the final regular-season week for the LSC, Angelo State finished off an undefeated regular season behind a dominant third quarter to pull away from Midwestern State. Western Oregon won a back-and-forth battle at Texas A&M-Kingsville and Central Washington got out big and stayed well ahead of Texas-Permian Basin. Western New Mexico finally won the Green Chile Bowl for the first time in nearly 30 years and clinched a winning season for the first time in nearly that long. And then Simon Fraser, yes, Simon Fraser, blew out West Texas A&M and concluded a nightmare second half of the season for the Buffaloes.
Now, about last week:
Angelo State wins at Midwestern State 37-19
Angelo State had an undefeated record and top Super Region 4 seed on the line on the road against a streaking Midwestern State team hoping to pull off an upset. ASU kept the Mustangs at arm's length through the first half, scoring first and extending their lead to 17-6 by halftime. The Rams then dominated the third quarter after MSU quarterback Dillon Sterling-Cole left with an injury. Neiko Hollins came in and all three of his pass attempts were intercepted, including an Eric Rascoe 12-yard pick-six to put ASU up 31-6. Kaylor Sullivan saw his first significant action on the season for MSU and led two touchdown drives to get the Mustangs to within 31-19, but a 33-yard Nate Omayebu III touchdown pass to Cason Brown put any MSU comeback hopes to rest.
Angelo State finishes the regular season with an 11-0 (9-0 LSC) record and Midwestern State finishes the regular season with a 6-5 (5-4 LSC) record.
Central Washington wins at home against Texas-Permian Basin 49-14
CWU had their best offensive game of the season, scoring 42 points in the first and scored 35 consecutive points after UTPB tied the game at 7 on a 1-yard touchdown run by Gabe Herrera. The CWU defense and running game (50 carries for 323 yards and 5 touchdowns) overpowered the Falcons, who couldn't get any momentum going on offense. Cameron Daniels had the best game of his CWU career, gaining 222 yards on the ground on 25 carries and scored 2 touchdowns. Tre'Jon Henderson also added 99 yards and a touchdown on the ground. Also, CWU scored 14 points off UTPB turnovers. For UTPB, star receiver MJ Link gained 103 yards rushing and scored a touchdown as he spent much of the game at quarterback (he had 83 yards passing as well).
Central Washington finishes the regular season with a 6-4 (6-3 LSC) record and Texas-Permian Basin finishes the regular season with a 5-6 (4-5 LSC) record.
Western New Mexico wins at Eastern New Mexico 38-24
Back in 1993, I was a gawky, pimply teenager who thought he had some halfway decent baseball skills until I saw a good high school-level fastball for the first time. Somehow, that experience didn't send me to the Dungeons and Dragons crowd (not that I think D&D is bad, I just don't play it). It was also the year I caught chicken pox and missed nearly a month of school. So, what does any of this have to do with the Green Chile Bowl? Well, 1993 was the last time WNMU beat ENMU in a football game, a 15-game losing streak dating back to WNMU's NAIA days. Not only did WNMU end that streak, but they earned their first winning season since 1994, when they finished 5-4.
In their second straight week without Devin Larsen, Paul Amijo Jr. played the part of Larsen almost perfectly, completing 15 of 17 passes for 189 yards and a touchdown to put the Mustangs up 24-7 at the half. An 84-yard touchdown run by ENMU's Russell Howard started the Greyhounds' comeback attempt, which would get ENMU as close as 24-21 early in the fourth quarter when Jace Martin caught a 6-yard touchdown pass from Kason Martin. Grant Patterson, in to replace the injured Amijo, immediately answered with a 34-yard touchdown pass to Allen Ortiz to put the Mustangs back up by double digits. ENMU would get back to within 7 points midway through the fourth, but they would get no closer. WNMU finally gets a win over ENMU and finally gets a winning season. Not a bad way to end the season for WNMU's first-year head coach Philip Vigil.
Western New Mexico finishes the regular season with a 6-5 (5-4 LSC) record and Eastern New Mexico finishes the regular season with 3-8 (2-7 LSC) record.
Western Oregon wins at Texas A&M-Kingsville 48-37
Unlike last year's loss to the Javelinas, WOU kept the mistakes to a minimum and eventually outscored TAMUK in the fourth quarter, turning a 34-34 game after three quarters into a 48-37 win. This game saw eight lead changes and four ties in what was one the better games of the season in the LSC. TAMUK actually outgained WOU by 366 to 330 yards but only held the ball for 25:01 of game time and committed 3 turnovers and had a punt blocked for a Wolves touchdown. TAMUK had one of their better offensive games of the season, with Jacob Cavazos throwing for 290 yards and two touchdowns and Toneil Carter rushing for 93 yards and a touchdown, but too many errors and an equally solid effort by Omari Dixon-Land (130 yards on 32 carries and 2 touchdowns) paced the Wolves.
Western Oregon finishes the regular season with a 6-5 (5-4 LSC) record and Texas A&M-Kingsville finishes the regular season with a 7-4 (5-4 LSC) record.
Simon Fraser wins at home against West Texas A&M 46-14
A message to anyone who might be reading this - I want everyone to know that I am not drunk, high, or otherwise impaired. You did read that score correctly and accurately. For those of you who still don't believe it, let me say it again:
Simon Fraser beat West Texas A&M 46-14.
SFU won its first-ever game against an LSC opponent not previously in the GNAC, and they won their first game against a Division 2 opponent since the 2019 season. SFU scored on their first seven drives of the game and got out to a 32-7 halftime lead without punting. WTAMU had tied the game at 7 on a 1-yard touchdown by Shakell Brown, but SFU would score the game's next 39 points. SFU outgained WTAMU by 465 to 197 yards and held the ball for over 38 minutes. WTAMU couldn't (or didn't) establish physical superiority up front and only ran for 64 yards. Justin Seiber may have had his best game as a Red Leaf, completing 24 of 34 passes for 293 yards and 5 touchdowns. Ethan Beselt and Sam Davenport both had over 100 yards receiving for SFU. Possibly the only positive for the Buffaloes was Jarrod Compton scoring the final touchdown of his WTAMU career on a 14-yard run in the fourth quarter to make the score 46-14. Also, no one was hurt as far as I can tell, but the Buffaloes finished the regular season by losing four of their last five games.
Simon Fraser finishes the LSC season with a 1-8 record (they have a non-LSC game on December 2 so their season isn't finished yet) and West Texas A&M finishes the regular season with a 5-6 (3-6 LSC) record.
LSC Final Standings
With the LSC regular season now over, let's look at how the teams ended up in the standings compared to the LSC Preseason Poll:
Angelo State – 11-0, 9-0 (Preseason #1)
Central Washington – 6-4, 6-3 (Preseason #3)
Midwestern State – 6-5, 5-4 (Preseason #2)
Texas A&M-Kingsville – 7-4, 5-4 (Preseason #6)
Western New Mexico – 6-5, 5-4 (Preseason #9)
Western Oregon – 6-5, 5-4 (Preseason #7)
Texas-Permian Basin – 5-6, 4-5 (Preseason #5)
West Texas A&M – 5-6, 3-6 (Preseason #4)
Eastern New Mexico – 3-8, 2-7 (Preseason #8)
Simon Fraser – 1-8, 1-8 (Preseason #10)
Once the postseason is over (which could be as late as December 17), I will write an end-of-season recap for the entire LSC. But until then, the big question that needs to be answered is simply how far can Angelo State go in the playoffs? They will likely receive the number 1 seed in Super Region 4 and get an off week in the first round of the playoffs this week.