LSC First-Round Playoff Preview
November 16th, 2022 4:30pm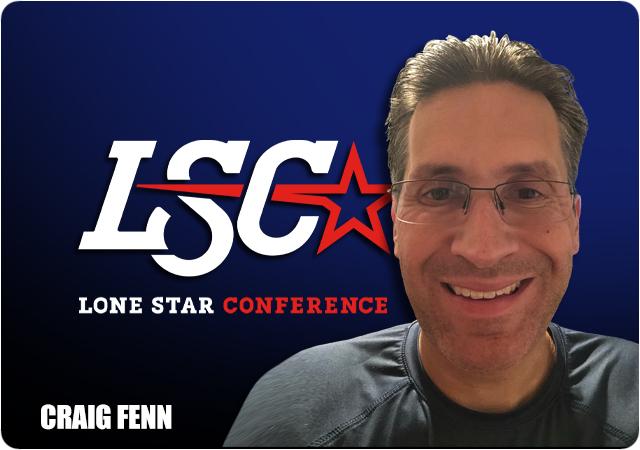 Playoffs Week 1 Preview
Now that the playoff teams have been announced, let's look at the seedings and first-round matchups:
Angelo State (11-0) – Bye week
Colorado Mines (9-2) vs. CSU-Pueblo (8-3)
Minnesota State-Mankato (9-2) vs. Wayne State (NE) (9-2)
Bemidji State (9-2) vs. Winona State (8-3)
From the regular-season performances of each team, I expect that the majority opinion outside of Minnesota and Nebraska will be that Angelo State and Colorado Mines are set for a collision course in three weeks in what will be the rubber match of three games between the two teams over the past two seasons. I do share that very opinion, although I will admit that I haven't seen any of the NSIC teams play this season, but their records do speak for themselves and for that the NSIC teams that made the playoffs do deserve to be in the playoffs, silo schedule or not. All I know is that Colorado Mines was one of only two teams that came close to beating Grand Valley State this season, with fellow national titan Ferris State being the other, and Angelo State beat Mines the following week. So, in my opinion, Angelo State and Mines are at a different level compared to the rest of the region's playoff teams and the talk of the rubber match is justified. Unless, of course, someone steps up and beats either (or both) of them. And since I cover the LSC, you already know who I want to see win that rubber match if it happens.
Before we go on to discuss this week's first-round games, a little bit about the top seed since this is the LSC column, after all:
Super Region 4 #1 seed – Angelo State Rams
Overall Team Statistics:
2022 Record – 11-0, 9-0 LSC (2022 LSC Champions)
Points for – 33/game
Points against– 12/game
Rushing yards for – 194/game
Rushing yards against – 84/game
Passing yards for – 233/game
Passing yards against – 132/game
Turnovers committed – 12 (6 fumbles, 6 interceptions)
Turnovers forced – 24 (6 fumbles, 18 interceptions)
Sacks – 35 for a loss of 233 yards
Tackes for loss – 73 for a loss of 342 yards
Time of possession – 33:18/game
Field goals – 13 of 22 (long of 46 yards)
Top Individual Players - Offense:
Passing – Zach Bronkhorst (187 of 331 passes, 2508 yards, 21 touchdowns, 6 interceptions)
Rushing – Nate Omayebu III (212 carries for 1073 yards and 7 touchdowns)
Kason Phillips (106 carries for 667 yards and 6 touchdowns)
Receiving – Noah Massey (39 catches for 540 yards and 3 touchdowns)
Three other receivers have between 310 and 362 yards each.
Top Individual Players – Defense:
Tackles – Micah Flowers and Eric Rascoe (61 total tackles each)
Tackles for Loss – Daron Allman (12.5 for a total loss of 68 yards)
Sacks – Daron Allman (7 for a loss of 55 yards)
Interceptions – Andrew Pitts (6)
Fumble Recoveries – Onyei Orupabo (2)
Playoff History
The Rams have made the postseason 13 times in their history, with 11 playoff appearances and two bowl games. ASU's best finish was in 1978 when they won the NAIA Division 1 National Championship game 35-14 over Elon to finish their only undefeated season to date at 14-0 (this year's team will attempt to surpass that mark). ASU's best playoff finishes at the Division 2 level were in 2021 (reached the Super Region 4 final) and 1989 (reached the National Semifinals), where the Rams won two playoff games in each of those seasons. In the 2021 playoffs, ASU was the number 2 seed in Super Region 4 and defeated Minnesota-Duluth 48-14 and Nebraska-Kearney 20-7 before losing to Colorado Mines 34-26.
Now let's move to discussing the first-round games and see who Angelo State may face down the road. Again, I admit that I haven't seen much of any of these teams this season, so my comparisons are mainly "on-paper" comparisons. If you would like to learn more about the teams and the leagues, please take a look at the NSIC and RMAC columns:
NSIC Column – Matt Witwicki - https://www.d2football.com/nsic-columnist/
RMAC Columnist – Jared Stokes - https://www.d2football.com/rmac-columnist/
Super Region 4 First Round Preview
All first-round games are on Saturday, November 19. As always, game times are in the Central (LSC) time zone.
CSU-Pueblo (8-3) at #2 Colorado Mines (9-2), 1:00 PM
Series History: CSU-Pueblo leads 19-13
Last meeting: 2022 (Colorado Mines won 45-17)
Colorado Mines has run roughshod through the RMAC after losing their first two games to teams that ended the regular season ranked #1 (Grand Valley State) and #2 (Angelo State) in the final national rankings with a combined 21-0 record. Outscoring RMAC opponents by an average score of 52-13, the Orediggers left no doubt about who is the RMAC's King of the Mountains. Only Western Colorado gave them a challenge in the RMAC, but the Mountaineers ran out of gas and lost 30-20 after getting out to a 20-3 lead in the third quarter.
CSU-Pueblo got out to a fast-enough start to the season, with quarterback Steven Croell throwing for nearly 400 yards in a 54-29 blowout win at Midwestern State. But losses in their next three games to Grand Valley State, Western Colorado, and Colorado Mines saw the ThunderWolves at 1-3 and just hoping to get a win, never mind the playoffs. Well, they won out and finished with an 8-3 record and got a return trip to Mines as their reward. We will find out whether CSU-Pueblo's success was due to the teams that they played after the 1-3 start or if they are truly improved and ready to face the challenge that lies ahead in Golden.
Mines has the clear advantage in nearly every major category: Points scored, points given up, passing yards, sacks, and rushing yards. CSUP has caused more turnovers, a total of 23 to Mines' 20. For the ThunderWolves to win, they'll need to get the Mines offense off-balance, get some turnovers, and take advantage of them. They will also need to keep pressure off Croell since Mines has 46 sacks on the year. Despite what CSUP has done to reach the playoffs, Mines is at a different level and will not be looking past anyone. Mines should win this game going away. Colorado Mines by 17 to 20 points.
Wayne State (NE) (9-2) at #3 Minnesota State-Mankato (9-2), 12:00 PM
Series History: Minnesota State-Mankato leads 12-2
Last meeting: 2022 (Wayne State (NE) won 41-33)
In one of two all-NSIC matchups in the first round, this is a rematch of a Week 6 matchup won by Wayne State at home 41-33. The loss was the only NSIC divisional loss by MSU-Mankato. This week's game will be at MSU-Mankato, who won their final five games and won the NSIC South Division with a final-week win over fellow playoff entrant Winona State. With how head-to-head matchups ended up this season, one could argue that MSU-Mankato is the best NSIC team in the playoff field, however, it is Wayne State that gained more yards per game, gave up fewer yards per game, and caused more turnovers. MSU-Mankato did score slightly more points per game than Wayne State.
So, in a game that is likely going to be close, let's look at their earlier meeting for some insight. MSU-Mankato fell behind 27-3 before getting as close as 27-20, so the Mavericks definitely don't want to be playing catch-up in the rematch. They also lost the turnover battle 2-1 and Wayne State outscored MSU-Mankato 7-0 off turnovers, which countered the fact that MSU-Mankato held the ball for 33:34 of game time.
I think the turnover battle and whoever can show better balance on offense will prevail. I think MSU-Mankato will have experience on their side and will limit their mistakes this time, but this one can go either way. MSU-Mankato by a field goal.
Winona State (8-3) at #4 Bemidji State (9-2), 1:00 PM
Series History: Winona State leads 42-27-1
Last meeting: 2022 (Bemidji State won 34-24)
The second all-NSIC matchup this week rewards the winner with a trip to San Angelo. This is a rematch of a week 3 matchup in Bemidji, won by Bemidji State 34-24. Winona fell victim to a 20-point second quarter and never recovered as they also gave up 371 passing yards and three touchdowns to BSU quarterback Brandon Alt. BSU outgained Winona by 530 to 287 yards in the game. Winona did win the turnover battle 2-0 but was unable to capitalize on either turnover. The rematch will be back in Bemidji, where the Beavers ran the table to win the NSIC North Division and are that division's lone playoff representative.
Even though they lost a chance at a higher ranking because of their Week 1 loss to MSU-Mankato, BSU's two losses in Weeks 1 and 2 were by a grand total of four points and they are currently on a nine-game winning streak, which started with a Week 3 win over Winona State. So even with the head-to-head loss to MSU-Mankato, BSU might have an even stronger argument for being the NSIC's best team. The Beavers score 40 points on 490 yards of offense per game and give up 18 points on 268 yards per game. BSU averages 336 yards passing per game as well. They did commit more turnovers (22) than they forced (19) on the season, however, but have converted an impressive 53% of 170 third downs and 54% of 26 fourth downs.
Winona State averages 29 points per game and gives up 18 points per game. They are not as prolific a passing attack as BSU, they have intercepted 14 passes on the season and did intercept Alt twice in their previous matchup. What Winona didn't do was score of those turnovers, which is something they will likely need to take better advantage of if they hope to win (Winona actually forced three turnovers in the game and managed zero points). For the Warriors to win, they will need to take advantage of all opportunities and keep the BSU offense from building any momentum. Winning the turnover battle again would be big for them.
Unlike the MSU-Mankato/Wayne State game, I think this one is more of a mismatch. BSU beat Winona earlier this season despite three turnovers, and if they play a cleaner game, they should win this one handily. Bemidji State by 14 to 17 points.