LSC First Round Recap and Second Round Preview
November 23rd, 2022 10:00am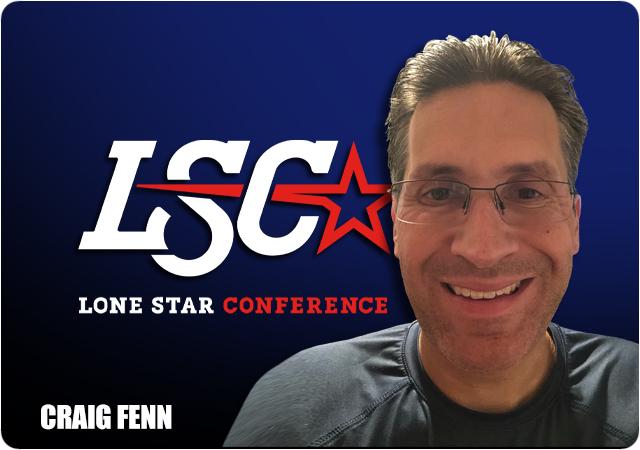 FYI-I have combined the previous week's recap and next week's preview since the number of games each week is decreasing, along with the upcoming holiday.
LSC Coaching News
On Monday, November 21, West Texas A&M announced they will not be retaining the services of head football coach Hunter Hughes. Hughes just completed his sixth season in Canyon, finishing with a 5-6 record and a 32-29 overall record. The Buffaloes got out to a 4-2 start in 2022 with a blowout win over Western Colorado in Week 1 but disappointed in the second half of the season. WTAMU lost four of their last five games, including a shock loss in the season's final week to Simon Fraser. WTAMU will immediately begin a national search for their next head football coach with the hopes of returning to the postseason for the first time since the end of their nine-year postseason streak in 2013.
First-Round Playoff Recap
Chalk ruled the first round of the Super Region 4 playoffs. NSIC squads both used huge third quarters to pull away in their conference rematches, and Colorado Mines used a relentless, multifaceted attack to hold off CSU-Pueblo.
Now, about last week:
#2 Colorado Mines wins at home against CSU-Pueblo 45-24
When you look at the team states for this game, you can see that CSU-Pueblo didn't do all that bad. They gained 367 total yards, 291 passing and 76 rushing. Colorado Mines did a little better, gaining 419 yards, 316 passing and 103 rushing. The difference in this game was that Mines sustained and finished drives while CSU-Pueblo couldn't. After punting on their first drive, Mines forced a CSUP punt and then scored touchdowns on their next three drives while CSUP could only manage a field goal. Mines would add a field goal and give up a ThunderWolves touchdown to lead 24-10 at the half. The Orediggers didn't take their foot off the gas as they scored on their first two drives of the third quarter to go ahead 38-10, and they cruised from there despite giving up two CSUP touchdowns in the second half.
John Matocha and the Mines passing attack were pretty much on target the whole game, with Matocha completing 23 of 36 passes for 316 yards, 4 touchdowns, and an interception. 1000-yard receivers Max McLeod (4 catches for 127 yards and 3 touchdowns) and Josh Johnston (3 catches for 81 yards and a touchdown) both had strong games for Mines, and Michael Zeman gained 71 yards and scored a touchdown on the ground. For CSUP, Hunter Raquet completed 18 of 34 passes for 291 yards, two touchdowns, and one interception. Max Fine had a huge game, catching 7 passes for 219 yards and caught both ThunderWolves touchdown receptions.
Colorado Mines moves on and improves to 10-2 and CSU-Pueblo's season ends at 8-4.
#3 Minnesota State-Mankato wins at home over Wayne State (NE) 26-9
Minnesota State-Mankato and Wayne State went at it like a couple of boxers feeling each other out in the first half, trading field goals in the second quarter. MSU moved the ball slightly better than WSC, but MSU turned the ball over on downs twice and WSC turned the ball over on downs once and lost a fumble in the first half. Then the Mavericks took over once the second half whistle sounded. A fumble by WSC's Nick Bohn was covered in the WSC end zone for an MSU safety, putting MSU up 5-3. That was only the beginning of the MSU avalanche. The Mavericks would take the ball after the safety and score on a 5-yard touchdown run by Tony Anger. A WSC turnover on downs was answered with another MSU touchdown, and a WSC punt answered with another MSU touchdown, and that was all the Mavericks would need as they would give up a late touchdown to make the final score 26-9.
MSU outgained WSC by 287 to 216 yards on the frigid Minnesota day. MSU rushed for 214 yards and all three of its touchdowns came on the ground, led by Shen Lawson Jr, who gained 113 yards. Anger had just 18 yards but 2 touchdowns, and quarterback Hayden Ekern had the other. WSC quarterback Nick Bohn threw for 129 yards and a touchdown.
Minnesota State-Mankato moves on and improves to 10-2 and Wayne State (NE)'s season ends at 9-3.
#4 Bemidji State wins at home against Winona State 31-7
A cold, mistake-filled first half ended with neither team breaking through on the scoreboard. Bemidji State committed three turnovers and had another turnover on downs, and Winona State missed a field goal and just didn't move the ball well enough. Then the third quarter came, and the Beavers were a completely different team. Forcing a Winona 3-and-out on the opening drive of the quarter, the Beavers marched down the field and scored on a 38-yard touchdown catch by Brendan Beaulieu. The Warriors fumbled away their next two drives and the Beavers scored 10 more points, and the Beavers just kept going. By the time the onslaught was over early in the fourth quarter, it was 31-0 and the Beavers could start thinking about a trip to Texas.
Bemidji quarterback Brandon Alt (16 of 24 passes for 260 yards, 4 touchdowns, and 3 interceptions) had a mixed bag of a game for Bemidji State, but he was at his best when it mattered the most along with his defense. Beaulieu caught five balls for 138 yards and all of Alt's touchdown passes. Trevor Paulsen led two Winona State passers with 129 yards on 13 of 30 passes.
Bemidji State moves on and improves to 10-2 and Winona State's season ends at 8-4.
Second-Round Playoff Preview
This week, we have two NSIC squads having their first game of the season outside of the NSIC. Angelo State gets its first action of the playoffs against NSIC member Bemidji State. Colorado Mines will host the other semifinal against Minnesota State-Mankato. The NSIC will have
All games are on Saturday, November 26. All game times are in the Central time zone.
#4 Bemidji State (10-2) at #1 Angelo State (11-0), 1:00 PM
Series History: First meeting
Bemidji State used a big third quarter to blow out Winona State and earn the trip to San Angelo, where Angelo State has rested and practiced in anticipation of this week's matchup. Will the Rams, who didn't have an off week all season, show any rust in their return to the field. Will going to unfamiliar confines be an advantage or a disadvantage for the Beavers?
This will be a battle of the Bemidji State offense versus the Angelo State defense. First, on the Bemidji State side, quarterback Brandon Alt is among the nation's leaders with 3686 passing yards and 37 touchdown passes for a Beavers offense that averages 40 points a game. Alt, despite his passing prowess, does have 15 interceptions this season. Brendan Beaulieu is near the top of the nation in receiving yards with 1445 and receiving touchdowns with 18. Dhel Duncan-Busby has also had a solid season with 822 yards receiving and 8 touchdowns. If Alt can find Beaulieu regularly, Bemidji State will give Angelo State some problems. The Beavers don't have a standout ground game, but Jalen Frye leads with 827 yards and 8 touchdowns.
Second, on the Angelo State side, the Rams counter with a defense that is second in the country in total defense, giving up 217 yards a game. They are also fourth in the nation in defensive points per game at just 12 points a game. The Rams are also fourth in the nation giving up 132 yards passing per game and are third in interceptions with 18. Of the 16 touchdowns the Rams have given up this season, just 7 have come by the pass. Linebacker Daron Allman is ASU's top defender with 12.5 tackles for loss and 7 sacks. Andrew Pitts (6 interceptions), DeShawn Douglas (4 interceptions) and Eric Rascoe (2 interceptions) will be tasked with keeping the Beaver receivers from getting into free space for catches.
Now both teams do have a presence on the other side of the ball. Bemidji does have a solid defense, led by their front seven. Linebacker Spencer Wehr is their top tackler with 62 total tackles, but linebacker Zollie Kaplan is the one to watch for. He leads the Beavers with 20.5 tackles for loss and 14.5 sacks. Princeten Harris leads with 5 interceptions. Angelo State's offense is led by running back Nate Omayebu III (1073 yards and 7 touchdowns), quarterback Zach Bronkhorst (2508 passing yards, 21 touchdowns, and 6 interceptions). Noah Massey (540 yards and 3 touchdowns) and Rasheen Green (362 yards and 3 touchdowns) are Bronkhorst's top receiving targets.
For Bemidji State to win, they will need to sustain and finish drives, something that Angelo State allows very rarely. If they can get short-field opportunities from turnovers, even better. Angelo State will be the best defense Bemidji State has faced this season. Angelo State wants to force short, unproductive Bemidji State drives and keep the Rams' offense on the field as much as possible. Angelo State has already faced one of the nation's top quarterbacks this season in Colorado Mines' John Matocha and the ASU defense did well against Matocha, giving up just 167 yards passing and 273 total yards to the Mines offense. I don't expect Angelo State will be intimidated or unfamiliar with defending this type of quarterback or offense, and I think that is the difference in the game. If ASU's defense did well against Mines, they should also do well against Bemidji. Angelo State by 14 to 20 points.
#3 Minnesota State-Mankato (10-2) at #2 Colorado Mines (10-2), 1:00 PM
Series History: First meeting
Like Bemidji State, Minnesota State-Mankato pulled away from Wayne State (NE) with a big third quarter to earn the trip to Golden. Also, like Bemidji State, the question needs to be asked whether going to an unfamiliar opponent be an advantage or disadvantage to the Mavericks? On the other side, Colorado Mines hasn't won a non-conference game this season despite their success this season. Of course, Mines played Grand Valley State and Angelo State in their non-conference games, so that pretty much says all you need to know about Mines' schedule.
For MSU-Mankato to have a chance to beat Mines, they will need to lean on their defense and their ground game. Keep the ball away from John Matocha, his two 1000-yard receivers, and running back Michael Zeman as much as possible. The closest team MSU-Mankato has played that could match Mines style-wise is Bemidji State, who they defeated 37-34 in Week 1 with the help of intercepting Bemidji quarterback Brandon Alt three times (of course, Alt did throw for 367 yards and 4 touchdowns). Winning the turnover battle will also be important for the Mavericks, as the Orediggers are one of the nation's top offenses and are one of the nation's top teams in the red zone.
For Mines to win, their offense needs to score early and score often. MSU-Mankato wants to run the ball and keep the game close. The Mavericks aren't going to put up big numbers in the passing game, so it could be bad news if the Mavericks fall behind early. Also, Mines leads the nation in sacks with 56, so Mines will be at a significant advantage if they can get MSU-Mankato behind early and into more passing situations than the Mavericks would like.
Can MSU-Mankato get enough defensive stops and run the ball enough to keep this game close? I don't really think they can. While Mines does compare somewhat to Bemidji State in terms of their offense strengths, Mines is much more efficient offensively than Bemidji. The Mines defense will also bring a level of pressure MSU-Mankato hasn't seen this season. Mines will get out early and keep Mankato at arm's length. Colorado Mines by 14 to 20 points.