LSC Postseason Week 2 Recap and Week 3 Preview
December 1st, 2022 12:00pm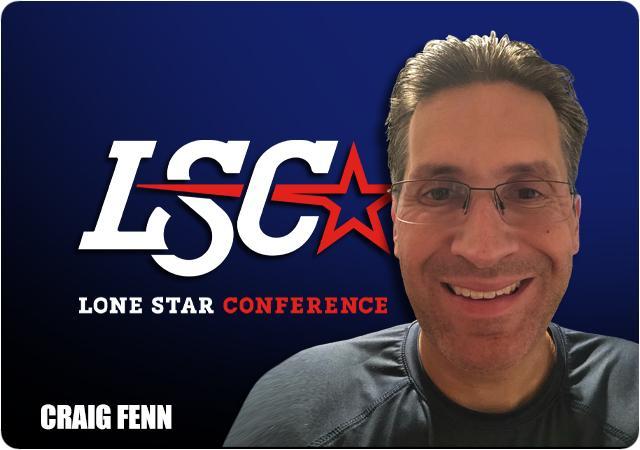 More LSC Coaching News
Texas-Permian Basin head coach Justin Carrigan has stepped down from the position to join the UTPB Athletic Department as Deputy Athletic Director. Carrigan was hired by UTPB as the program's first head football coach in 2015, and he finished the 2022 season with a 5-6 record. In seven seasons at UTPB, Carrigan's overall record was 26-45. UTPB will immediately begin a national search for their next head football coach.
Second-Round Playoff Recap
Angelo State put Bemidji State's high-powered passing attack in a vise-grip, causing start quarterback Brandon Alt to have his worst game of the season, and Angelo State's offense, behind Zach Bronkhorst, Nate Omayebu III, and Noah Massey, held the ball for nearly 40 minutes and the Rams won handily by a 33-7 score.
On the other side of the bracket, Colorado Mines found themselves in a shootout with Minnesota State, falling behind 28-14. But the Orediggers kept coming in waves and the Mavericks couldn't hold them back forever, and Mines came away with a hard-fought 48-45 win.
Now, about last week:
#2 Colorado Mines wins at home against #3 Minnesota State-Mankato 48-45
When I was writing my preview about this game, I thought, ok, MSU-Mankato needs to get the running game going, play a possession and defense-oriented game, and try to grind out a win.
So of course MSU-Mankato comes out throwing, and throwing, and throwing. And it worked. The Mavericks got out to a 28-14 lead midway through the second quarter, but unfortunately for them, their defense couldn't hold back Mines, who scored touchdowns on 5 of their six drives from the end of the first quarter all the way to the fourth quarter (the lone drive without a touchdown ended with a field goal). Those drives took Mines from a 28-14 deficit to a 48-38 lead. MSU-Mankato had some bullets left when Isaiah Emanuel scored on a 66-yard touchdown pass from Hayden Ekern, who had his best game of the season with 377 passing yards and 4 touchdowns on 22 of 37 passes. However, the Mavericks' defense couldn't get off the field near enough and the many Oredigger weapons all made their presence known, especially quarterback John Matocha, who threw for 307 yards and 4 touchdowns and also ran for 106 yards and a touchdown. Max McLeod caught one touchdown from Matocha and Josh Johnston caught the other three. Michael Zeman ran for 76 yards and scored a touchdown.
Colorado Mines moves on and improves to 11-2 and Minnesota State-Mankato's season ends at 10-3.
#1 Angelo State wins at home against #4 Bemidji State 33-7
Seven minutes into the first quarter, Andrew Pitts muffed a punt at the Angelo State 8-yard line and Bemidji State capitalized with a Brandon Alt 4-yard touchdown pass to Brendan Beaulieu to put the Beavers up 7-0. Could this be the critical mistake that gets BSU's momentum going and puts the Beavers up by a couple scores to get the Rams questioning themselves?
No.
While BSU did well to take advantage of the short field and grab the early lead, it really takes a whole game to fully take in the Angelo State Experience. Yards are already hard to come by against the ASU defense, and they become harder and harder to come by as the game goes on, and suddenly you see your worn-out defense going back on the field again and again after yet another short, unproductive drive, and the Rams have you exactly where they want you.
Nate Omayebu III caught two touchdown passes in the second quarter to take a 13-7 halftime lead, and after a scoreless third quarter, the Beavers completely fell apart in the fourth quarter under the relentless ASU defensive pressure. After Asa Fuller extended the ASU lead to 16-7 with his longest field goal of the season at 47 yards with just under ten minutes left, here were the next four BSU drives:
Alt interception by Andrew Pitts (ASU scores a touchdown)
Alt interception by K'Hari Watson (ASU scores a field goal)
Alt 28-yard pick-six by Kason McCullough-Cooper
Alt interception by K'Hari Watson (ASU runs most of the remaining time off the clock)
Along with Alt's first interception in the second quarter that ASU scored a touchdown off of, the Rams scored 24 of their 33 points off BSU turnovers. Alt had his worst game of the season, throwing for 178 yards (his previous lowest yardage was 231 yards) on 16 of 36 passes, one touchdown, and those five interceptions. Beaulieu caught 6 balls for 59 yards, also among his lowest totals all season. Zach Bronkhorst was the star quarterback, completing 21 of 41 passes for 337 yards and two touchdowns. Omayebu did a little of everything, rushing for 91 yards along with 36 receiving yards and two touchdowns. Noah Massey led all receivers with 7 catches for 96 yards. ASU outgained BSU 486 yards to 188 and held the ball for nearly 40 minutes.
Angelo State moves on and improves to 12-0 and Bemidji State's season ends at 10-3.
Super Region 4 Final Preview
This is the game everyone has been waiting for all season. Colorado Mines and Angelo State, the top two teams in the region, meet in a titanic matchup for the third time in the past two seasons and the second time this season.
This and all other game time times are in the Central time zone.
Super Region 4 Final – Saturday, December 3 at 1:00 PM
#2 Colorado Mines (11-2) at #1 Angelo State (12-0)
Series History: Tied 1-1
Last meeting: 2022 (Angelo State won 30-27 in one overtime)
Angelo State versus Colorado Mines – Part III.
Ali versus Frazier. Magic versus Bird. Affirmed versus Alydar. These are some of the greatest trilogies in sports history, and now Angelo State and Colorado Mines will complete their own trilogy. The previous two games were both classics:
2021 Super Region 4 Final – Colorado Mines gets out to a 27-10 lead and holds off a frantic Angelo State comeback attempt to win 34-26.
2022 Week 2 – In a neck-and-neck affair, Nate Omayebu III scores from 37 yards out to tie the game at 27 and force overtime. Asa Fuller's 36-yard field goal wins it for Angelo State after Mines' Matthew Eich misses from 45 yards out.
2022 Super Region 4 Final - ???
This is the most highly anticipated matchup in all Super Region 4. These are best two teams – one with the best offense in the region, the other with the best defense in the region. One team has the potential Harlon Hill winner at quarterback, the other has a defense that held him to his lowest passing output so far this season. Both teams have many stars, depth, and playmakers on both sides of the ball. After the first two games in Colorado, this week's will be held in San Angelo. In my mind, the game is pretty much a toss-up. So who will win this rubber match and secure superiority in this trilogy?
Let's look at how the two teams match up. The Mines offense is among the strongest in the entire nation, with skill and experience all over. John Matocha has thrown for 4038 yards, 41 touchdowns, and 6 interceptions. Michael Zeman has rushed for 1161 yards and 21 touchdowns. Max McLeod and Josh Johnston have caught 125 balls for a total of 2399 yards and 25 touchdowns between them. Their defense leads the nation in sacks with 58 and has made 117 tackles for loss.
Angelo State's offense isn't as powerful as Mines in terms of scoring, but what the Rams may lack in scoring they more than make up for in physicality and persistence. ASU looks to wear out opposing defenses with the run, with Nate Omayebu III leading the way with 1167 yards and 7 touchdowns. Kason Phillips has filled in admirably for Alfred Grear (who was injured in the game against Mines) with 735 yards and 6 touchdowns. Zach Bronkhorst has thrown for 2845 yards, 23 touchdowns, and 6 interceptions. Noah Massey (636 yards and 3 touchdowns) and Rasheen Green (416 yards and 3 touchdowns) are ASU's top receivers. On defense, Daron Allman is the Rams' top defender, leading with 114 tackles for loss and 7 sacks. ASU has one of the top pass defenses in the nation with 23 interceptions. Andrew Pitts (7 interceptions) and DeShaun Douglas (5 interceptions) lead the ASU secondary.
In their Week 2 matchup, ASU held Matocha to 167 yards passing, his lowest yardage total all season. To that end, I expect Mines to attempt to make adjustments to give Matocha better opportunities to throw to his top receivers in open space against single coverage. A big ground game by Michael Zeman (and Matocha as well) could mean all the difference for Mines. Mines will need to sustain drives and score at every opportunity since Angelo State allows very few long drives, and the Rams don't want to fall behind by multiple scores like they did last season against Mines.
For Angelo State to come out on top again, their defense needs to dictate the game's tempo. Get the Mines offense off the field with quick, short drives (Mines had three drives of more than 50 yards in the Week 2 game) and get the Rams' offense on the field. ASU will also need to run the ball well like they did in Week 2, where they ran for 264 yards. A strong running game will keep the Mines pass rush from teeing off on Bronkhorst. Also, ASU needs to keep mistakes to a minimum. Bronkhorst threw two interceptions in the Week 2 game, including a pick-six that ASU spent the entire fourth quarter fighting back from. A sloppy start could see the Rams down 14 points or more early with the speed that Mines can score.
So, who wins in a game that's this close? When looking at both teams, there is one side of the ball that has not been held back the entire season, and that has been the Angelo State defense. In their closest games and when their offense hasn't been at their best, it was the ASU defense that made sure the Rams would come out on top, and not in a shootout either. As great as Mines has been this season, their losses have come against teams that can inhibit a significant part of their offense. Against Grand Valley State, it was the running game, and against Angelo State, it was the passing game. Of course, those games were against the current number 1 and 2 teams in the national rankings, so that says all you need to know about how good Mines is, how good Angelo State is, and how good this game is going to be. Mines will score some in this game, they are too good to be completely shut out. But again, Angelo State's defense has not had a bad day all season, and I don't expect them to have a bad day this week either. Angelo State by 3 to 7 points.
LSC Bowl Game Preview
While the Super Region 4 Final takes precedence this week, we also have some other postseason games involving LSC teams. Welcome to LSC Bowl Season!
Shrum Bowl – Friday, December 2 at 8:00 PM
University of British Columbia (Canada West, 6-5) at Simon Fraser (LSC, 1-8)
Series History: Simon Fraser leads 14-10-1
Last meeting: 2010 (Simon Fraser won 27-20)
The Shrum Bowl is named for Gordon Shrum, a former UBC professor and SFU's first Chancellor. After many attempts to renew the all-British Columbia rivalry after the 2010 season, a two-game, home-and-home, alternating-rules series was agreed upon to start this year. This year's game will be held at SFU Stadium under NCAA rules, and next year's game will be held at UBC's Thunderbird Stadium under Canadian rules. SFU has a four-game winning streak in the series, winning from 1999 to 2001 and in 2010.
For the visiting Thunderbirds of UBC, they will need to adjust their game plan to American rules, meaning four downs, eleven players per side, one man in motion, and no Rouge, among the many differences between the two styles of football. However, while UBC's roster is obviously overwhelmingly Canadian, UBC's top two quarterbacks (and two of three Americans on the UBC roster) Garrett Rooker and Derek Engel both hail from…guess where…Texas! UBC finished their Canada West season with a November 12 loss to Saskatchewan by a 23-8 score in the finals of the Canada West Hardy Cup tournament. Rooker started at quarterback early in the season and Engel started in their tournament games. Engle had a season-high of 330 passing yards in an October 29 loss to the University of Alberta. Isaiah Knight is the Thunderbirds' top rusher, and Edgerrin Williams leads all UBC receivers.
SFU struggled for just about its entire LSC season after having to cancel its non-conference schedule. Until the final week of the 2022 season, the Red Leafs' best effort was a 31-24 overtime loss to Texas-Permian Basin. Then SFU had their shock 46-14 win in Week 11 against West Texas A&M, a game which may have cost WTAMU head coach Hunter Hughes his job. Justin Seiber leads SFU for the final time in his SFU career and will be expected to throw the ball plenty of time as their running game has struggled most of the season.
For UBC to win, they will need to show a balanced offense that served them well in their wins. Whoever starts as UBC's quarterback needs to spread the field and connect with multiple receivers. Sure, they'll only have 5 receivers to throw to, but there are plenty of American schools who do it just fine. Also, a good game by Knight will keep the SFU defense from focusing too much on the passing game and it will showcase the effectiveness of the UBC offensive line as SFU has had difficulty defending the run all season.
For SFU to win, they will need to continue doing what worked when they had their most success. Offensively, that will mean to spread out defenses and get Ethan Beselt and Sam Davenport in open space for Seiber. The SFU defense needs to force some turnovers and keep their offense on the field. They also need to take advantage of the fact that the game is under American rules, something most of the UBC roster isn't too familiar with. Some early SFU offense could be key if UBC find themselves struggling with the NCAA game.
So, in what direction does this game go? Will SFU continue the momentum they had in beating West Texas A&M? At what NCAA level does UBC compare to? I think that despite the issues UBC may have NCAA-style football, it is clear that the Thunderbirds have a decent football team with athletes comparable to some Division 2 teams. As dominant as SFU's win over West Texas A&M was, that game was a significant outlier in what has been a season-long struggle to score points and bring defensive pressure. I think the real SFU is closer to the 8 losses than the 1 win, and I think UBC is the better team. University of British Columbia by 10 to 14 points.
Heritage Bowl – Saturday, December 3 at 12:00 PM in Corsicana, Texas
East Central University (GAC, 8-3) versus Texas A&M-Kingsville (LSC, 7-4)
Series History: Texas A&M-Kingsville leads 15-3
Last meeting: 2010 (Texas A&M-Kingsville won 20-7)
The Heritage Bowl will be held at Community National Bank & Trust Stadium at Tiger Field on the campus of Corsicana High School in Corsicana, Texas. This is the fifth Heritage Bowl, going back to the 2017 season. LSC teams have been invited three previous times – 2017 (Tarleton State lost 38-31), 2019 (Eastern New Mexico won 20-13), and 2021 (Texas-Permian Basin lost 24-21).
TAMUK and ECU are old LSC rivals. TAMUK has a three-game winning streak in the series, going back to 2008-2010, which were also the last three years ECU was in the LSC (ECU were LSC members from 1997 to 2010) before moving to the GAC.
East Central finished with an 8-3 record in the GAC, starting the season 0-2 but finishing the season winning 8 of 9 games with the only loss to undefeated GAC champion Ouachita Baptist 28-18 in a game the Tigers led 18-14 with 7 minutes left. Running back Nemier Herod is ECU's top offensive player, with 889 rushing yards and 9 touchdowns. Kenny Hrncir is the Tigers' top passer, with 2409 yards, 18 touchdowns, and 7 interceptions. JayQuan Lincoln and La'Quan Wells lead the receiving corps with over 900 yards and 9 touchdowns between them. On defense, linebacker Devon Roush leads in tackles for loss with 7.5 and linebacker Ke'Von Curry leads with 5 sacks. Defensive back Keonte Lusk leads with 3 interceptions.
Texas A&M-Kingsville suffered from an extremely uneven season. Starting out 7-0, the Javelinas then lost to Angelo State 34-7 in a game where their defense scored their only points. The loss to Angelo began a four-game losing streak that concluded their season and dropped TAMUK from playoff contention. The Javelinas relied mostly on a strong defense and just enough offense to pull ahead late in games, but the script flipped the last two weeks of the season when their defense was the weak link and their offense finally put up some big numbers (they still lost those games in shootouts).
For East Central to win, they need to have a balanced offense and their defense needs to keep TAMUK off the field. Limiting mistakes will be key as well since while both teams are very close statistically, ECU has forced three more turnovers than TAMUK, 28 to 25. ECU seems more comfortable when they run the ball well, so Herod could be a key player in this game.
For Texas A&M-Kingsville to win, they need to play a complete game. If the Javelinas can harness the strong defense of the early part of the season along with the strong offense of the last two weeks, they could keep the Tigers at bay. Jacob Cavazos showed improvement at quarterback over the last two weeks of the season, and Toneil Carter was also strong on the ground, but the Javelinas didn't have enough offense to make up for their defensive lapses.
This game will be really, really close. Both teams want their defense and running games to dictate the game's pace. To that end, I think whoever wins the turnover battle will win the game, and I think that will be the Javelinas, who have played tougher conference schedule and who I think is slightly better on both sides of the ball. Texas A&M-Kingsville by a touchdown.