LSC Postseason Week 3 Recap
December 4th, 2022 2:00pm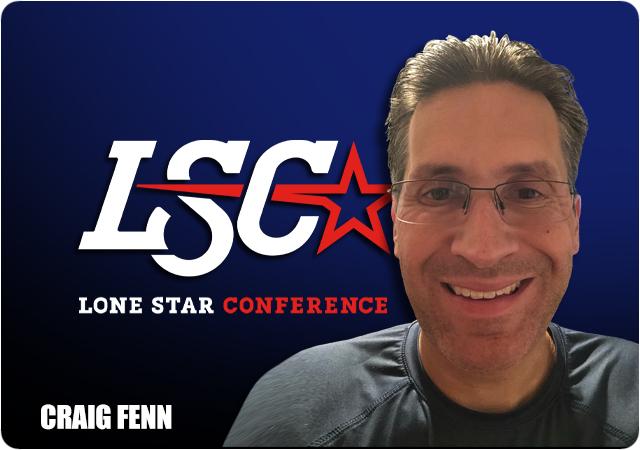 Super Region 4 Final and Bowl Recap
I can't think of a worst way this week could have gone for LSC fans. Three games, all losses. It started with a back-and forth Shrum Bowl that came down to the final seconds and a game-winning British Columbia touchdown. It then moved to Corsicana and the Heritage Bowl, where Texas A&M-Kingsville fell behind big early and never really got going in a loss to East Central University. And finally, three fumbles kept Angelo State behind and ultimately doomed the Rams as Colorado Mines wins the Super Region 4 final.
Now, about last week:
Colorado Mines wins the Super Region 4 Final at Angelo State 42-24
Before we go into any in-depth analysis of how this game turned out, I want to present one number:
3.
This was the number of fumbles Angelo State had on this day. The first fumble came on ASU's first drive, when Nate Omayebu III was stripped of the ball in Mines territory and returned to the ASU 14-yard line. Mines scored a touchdown from there to take a 7-0 lead they would never give up. Later, Andrew Pitts fumbled two punts, the first leading to another Mines touchdown to put the Orediggers up 21-7 and the second (and most painful) in the third quarter with ASU down 28-24. The Orediggers scored a touchdown again to go up 31-24 and never looked back. ASU lost the turnover battle 3-0 and Mines scored touchdowns after every single one.
Those turnovers completely changed the complexion of the game. Instead of ASU gaining opportunities to take the lead, Mines kept the Rams at arm's length and it took ASU out of their offensive comfort zone. ASU had to rely on the pass much more than they would like, with Zach Bronkhorst throwing a season-high 50 times and nearly doubled Mines quarterback John Matocha's passing yardage with 323 yards. Taken out of their running game, ASU only rushed for 73 yards when they rushed for 264 yards in the Week 2 game versus Mines.
Now, this game wasn't all about Angelo's mistakes. Mines played mistake-free and Matocha was the best player by a significant margin. Accounting for all six Mines touchdowns (4 passing and 2 rushing), Matocha passed for 162 yards and rushed for 102, dodging and shaking off ASU defenders all day. Of note was his 53-yard touchdown run to put Mines up 28-17 where his evasiveness caused three ASU defenders to run into each other, taking them all out of the play. Above everyone else, Matocha made certain that Mines was the better team.
In a game where there was already a razor-thin margin for error, Angelo State made far too many. ASU outgained Mines by 396 to 322 yards, but those errors kept the ASU defense on the field in high-pressure, short-field situations and it ultimately wore them out and took ASU's offense out of its preferred game plan. It was the only game this season where ASU was in this situation, and it unfortunately ends up being the LSC's final game of the season.
Colorado Mines remains in the Division 2 playoffs and improves to 12-2, and Angelo State's season ends at 12-1.
British Columbia wins the Shrum Bowl over Simon Frases 18-17
On an uncharacteristically cold British Columbia evening, Simon Fraser and British Columbia both struggled to gain any offense in the first half. SFU outgained UBC by a meager 65 yards to 58. SFU has negative-13 rushing yards and UBC had negative-2 passing yards and the only points were scored by SFU kicker Giovanni Linuzzi, who made 25-yard field goal to gave SFU a 3-0 halftime lead.
Then the offenses warmed up with the start of the second half, and we had ourselves a classic back-and-forth game that ended like many of the more recent editions of the Shrum Bowl. Each of the five scores in the second half came with a lead change, beginning with an Edgerrin Williams (9 catches for 76 yards) 18-yard catch from Derek Engel (211 yards passing and 11 yards rushing) to give UBC a 6-3 lead. Ethan Beselt, who led all receivers with 106 yards, caught a 55-yard touchdown pass from Justin Seiber (261 yards passing) to put SFU back on top. UBC and SFU exchanged the lead one more time each in the fourth quarter and then with 1:36 remaining, the Thunderbirds sat at their own 35-yard line trailing 17-12 and needing their longest drive of the game to win it. With just 25 seconds left, Engel completed UBC's longest drive of the game when he took the ball on a quarterback sneak to give UBC the lead for good. A last-gasp SFU drive ended with Seiber picking himself off the ground after the last of UBC's eleven sacks.
British Columbia's season ends at 7-5 and Simon Fraser's season ends at 1-9.
East Central wins the Heritage Bowl over Texas A&M-Kingsville 38-21
Many of the issues that plagued Texas A&M-Kingsville the last month of the season reared their ugly heads in the Heritage Bowl. Specifically, inconsistency on both sides of the ball. Miles Davis scored rushing touchdowns on two of ECU's first three drives as the Tigers built a 17-0 lead in the first quarter. While Craig Clemons got the Javelinas within 17-7 with a 14-yard touchdown catch midway through the second quarter, the formerly stout TAMUK defense gave up three more touchdowns over the next four Tigers drives, leaving the Javelinas behind 38-7 with one and a half quarters left. TAMUK scored two touchdowns in the fourth quarter, but it wasn't nearly enough as the Tigers' rushing game gained 208 yards and helped ECU hold the ball for 35 minutes. Davis was the game's top performer, gaining 127 yards and three touchdowns on the ground. Clemons led all receivers with 86 yards and 2 touchdowns on 5 catches. Neither quarterback stood out, but TAMUK's Jacob Cavazos had a better statistical performance with 191 yards, 2 touchdowns, and an interception, but that was mainly due to the fact that ECU didn't need to throw the ball very much with the success they had on the ground.
East Central's season ends at 9-3 and Texas A&M-Kingsville's season ends at 7-5.
LSC End of Season Recap
With that, we are now at the end of the 2022 season. No more games, no more tailgating, and the LSC's stadiums have now gone quiet. Talk of X's and O's and who will win each week will move to talk of transfers, the recruiting trail, signing day, next season's schedules, and new coaching hires.
Some of the top stories from the 2022 season were:
2022 saw the start of a reworked conference, with three schools from the Pacific Northwest joining its Southwestern base.Was it a successful season?Well, the LSC only had one "star" in terms of playoff teams while the RMAC had two and the NSIC had four, so this season wasn't successful in that regard.
West Texas A&M and Texas-Periman Basin are both looking for coaches after 5-6 seasons, the Buffaloes looking to rekindle past glory and the Falcons still looking to gain footing as a program.
Angelo State had an undefeated regular season for the first time since the NAIA championship season of 1978 and gained the top seed in Super Region 4.
Western New Mexico had its first winning season since 1994, going 6-5 in Philip Vigil's second season leading the Mustangs.
Two of the new LSC teams from the Pacific Northwest finished the season with winning records.Central Washington finished 6-4 and Western Oregon finished 6-5.Simon Fraser finished 1-9 but won its first-ever game against a non-Pacific Northwest LSC foe when they defeated West Texas A&M in the regular season's final week.
A retooled Texas A&M-Kingsville squad got out to a 7-0 start, but then lost their last five games to finish 7-5, which was still the Javelinas' first winning season since 2016.
Midwestern State seemed to be switching quarterbacks almost every other series early in the season but gained some solid footing in the second half of the season with Dillon Sterling-Cole under center on their way to a 6-5 season record.
The LSC went 7-1 in the regular season against the RMAC, but the LSC's last game of the 2022 season was an Angelo State loss to the RMAC champion Colorado Mines.
Now we enter the offseason, where it doesn't matter what your program budget is, where your recruiting base is or your conference affiliation. Everyone is 0-0 again and full of hope. Players will get back to the film and weight rooms, some players will turn in their playbooks for good, some players will enter the transfer portal, and many, many coaches will be on the road selling their program to potential recruits.
As the cold of Winter gives way to the warmth of Spring, we start the cycle again – Spring practice, Summer workouts, and sooner than you think, next season's opening kickoffs, where the hopes and dreams of every one of those 0-0 teams are decided on the field.
September can't come fast enough.