LSC Preview Week Five
October 5th, 2019 12:00am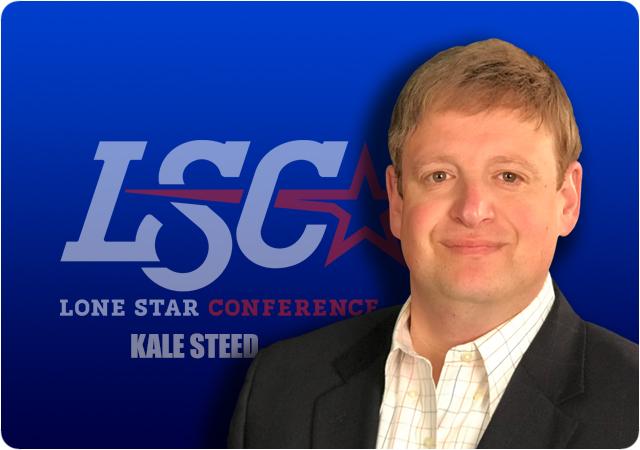 The game: No. 23 Angelo State Rams (4-0, 2-0) at No. 4 Tarleton Texans (4-0, 2-0)
When: 6 p.m. Saturday.
Where: Lonn Reisman Athletic Center at Memorial Stadium, Stephenville.
The series: Tarleton leads the all-time series 19-16, including a 54-33 victory last season.
The matchup: News broke Monday that Tarleton is making the move to Division I. Don't think for a minute coach Todd Whitten and his team is distracted. Angelo State has been red hot and wants to come into Stepenville and shock the nation. Expect the No. 23-ranked Rams to battle, but right now the No. 4 Texans are in a league of their own.
Prediction: Tarleton 42, Angelo State 24.
The game: Eastern New Mexico Greyhounds (3-1, 1-1) at MSU-Texas Mustangs (3-1, 1-1).
When: 7 p.m. Saturday.
Where: Memorial Stadium, Wichita Falls.
The series: MSU-Texas leads the series 19-6, including a 31-23 last year.
The matchup: It maybe week five, but this is a pivotal game between two teams that can't afford a loss if they want to have any kind of chance at the postseason. The Mustangs have struggled offensively, averaging 10 points a game in conference. MSU-Texas has to take advantage of possessions, because when teams play ENMU they don't get many. The Greyhounds ground attack is chewing up a nation's best 462 yard a game.
Prediction: ENMU 27, MSU-Texas 20
The game: No. 21 Texas A&M-Commerce (3-1, 1-0) at Texas A&M-Kingsville Javelinas (1-3, 0-2).
When: 7 p.m. Saturday.
Where: Javelina Stadium.
The series: TAMK leads the all-time series 35-29-1.
The matchup: This is one of the best and oldest rivalries in the LSC.
Lately, it's been dominated by Texas A&M-Commerce. The Lions have won the last seven meetings in this series, including a thrilling come-from-behind, 37-36, overtime win in the season opener last year.
TAMK has had its fair share of inconsistencies in the early part of the season. TAMC was sloppy on the road last week. With the talent on the field, the Lions have the ability to beat anyone on any given Saturday.
Prediction: A&M-Commerce 37, A&M-Kingsville 21.
The game: Central Washington Wildcats (1-3) at W. Texas A&M Buffaloes (3-1).
When: 5 p.m. Saturday.
Where: J Ferg Field at Buffalo Stadium, Canyon.
The series: WT leads the all-time series 3-1, including a 28-26 win last season.
The matchup: The Buffs turned heads last year when they made the long haul to the Pacific Northwest and upset the Wildcats, 28-26, spoiling CWU's grand opening of its renovated stadium.
The Wildcats could think of nothing better than to come to Canyon and beat WT in its new stadium on Homecoming.
The Buffs will need to feed off the energy of an expected huge Homecoming crowd. A fast start offensively will sure help matters.
Prediction: West Texas A&M 29, Central Washington 17.
The game: UT Permian Basin (2-2, 0-2) at W. New Mexico (0-4, 0-1).
When: 7 p.m. Saturday.
Where: Altamirano Field, Silver City, N.M.
The series: UTPB leads the all-time series 2-1, including a 21-20 victory last season.
The matchup: Despite the 0-2 start to conference the Falcons are a much improved team. UTPB came within six points of upsetting MSU-Texas then took its lumps to Tarleton. The Falcons boast two standouts on each side of the ball. Linebacker Chris Hoad, the preseason LSC Defensive Player of the Year, leads the league with 52 tackles. Offensively, wide out Kyle McBride has 372 receiving yards with two TDs.
WNM enters the game desperate for a win. Inconsistencies on both sides of the ball have been an issue.
Prediction: UTPB 34, WNM 16.
LSC stat leaders through week five
PASSING
Western New Mexico QB CJ Fowler leads the LSC with 1,167 passing yards through five games. Fowler has completed 95 of 168 passes with six touchdowns, and has a QB rating of 121.9.
RUSHING
Eastern New Mexico's Paul Terry is off to a phenomenal start to the year. The senior has grounded out 662 yards, averaging 5.9 yards a carry with four touchdowns.
RECEIVING
Zimari Manning of Tarleton broke the school-record for receiving yards in a game with 257 against UTPB. On the year, Manning has 23 catches for 524 yards and six touchdowns.
TACKLES
UT Permian Basin linebacker Chris Hoad had 18 tackles against Tarleton giving him a league-best 52 tackles on the year.
LSC Standings
Team LSC Overall
Tarleton 2-0 4-0
Angelo State 2-0 4-0
A&M-Commerce 1-0 3-1
MSU-Texas 1-1 3-1
E. New Mexico 1-1 3-1
West Texas A&M 1-1 3-1
W. New Mexico 0-1 0-4
UT Permian Basin 0-2 2-2
A&M-Kingsville 0-2 1-3

Saturday's games
Central Washington at W. Texas A&M, 5 p.m.
Angelo State at Tarleton, 6 p.m.
A&M-Commerce at A&M-Kingsville, 7 p.m.
Eastern New Mexico at MSU-Texas, 7 p.m.
UT Permian Basin at W. New Mexico, 7 p.m.