LSC Preview Week Seven
October 17th, 2019 12:00am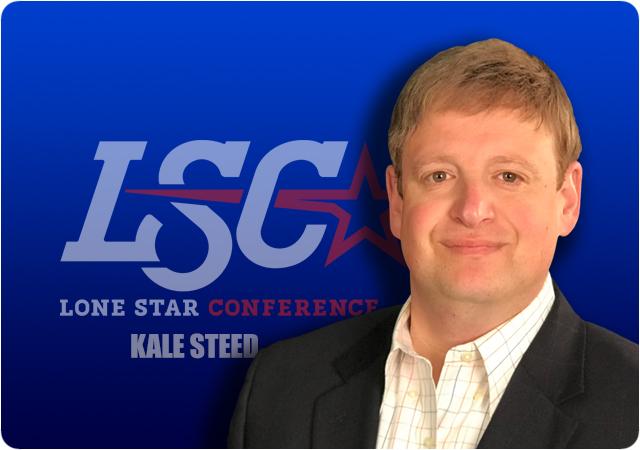 The game: No. 20 Texas A&M-Commerce Lions (5-0, 3-1) at No. 4 Tarleton Texans (6-0, 4-0)
When: 6 p.m.
Where: Lonn Reisman Athletic Complex Memorial Stadium, Stephenville.
The series: A&M-Commerce leads the all-time series, 15-13.
The matchup: It's Homecoming in Ste0phenville as the Texans look to keep a plethora of streaks in tact.
Tarleton has been overly impressive when it comes to the past two season. Coach Todd Whitten's team has won 16 straight regular season games dating back to last season, they've won 12 straight Lone Star Conference games, and are currently riding an 11-game home win streak that's the longest in the nation.
The Lions could think of nothing better than to end those streaks and take over sole possession of the conference race.
The battle to watch will be TAMC cornerbacks L.A. Dawson and Kader Kohou. If those two can matchup with receivers Zimari Manning and J.F. Thomas, that'd allow the Lions safety to help against a potent Tarleton run game.
Offensively, Miklo Smalls will be counted on to make plays against a stingy Texans defense that's allowing only 250 yards a contest.
Prediction:Tarleton 36, Texas A&M-Commerce 20
The game: No. 25 Angelo State Rams (5-1, 3-1) at West Texas A&M Buffaloes (5-1, 2-1)
When: 6 p.m.
Where: J Ferg Field at Buffaloes Stadium, Canyon.
The series:Angelo State leads the all-time series, 17-13.
The matchup: This is the biggest game in Canyon since the 2013 season. It's been that long since the Buffs have been a one-loss teams this far into October.
WT has the home field advantage, but will have to make due with key injuries leaving coach Hunter Hughes limited on the offensive side of the football.
Hughes has to turn to his defense to slow down a superb Rams offense.
Quarterback Payne Sullins and receiver Keke Chism make up an offense that ranks second in the LSC, averaging 438 yards and 38 points a game.
It's crucial the Buffs feed off their home crowd and not start off slow.
Prediction: Angelo State 40, West Texas A&M 24
The game: Texas A&M-Kingsville (1-5, 0-3) at MSU-Texas (3-3, 1-3)
When: 7 p.m.
Where:Memorial Stadium, Wichita Falls.
The series: MSU-Texas leads the all-time series, 14-6.
The matchup: Both teams are in dyer need of a victory to get back on track. The Javelinas are on a four-game skid with their lone win of the year coming on Sept. 14, to Sul Ross State.
The Mustangs are on a three-game losing streak for the first time since 2005.
More bad news came to MSU-Texas this week when LSC Preseason Offensive Player of the Year Juwan Johnson announced via Twitter he was redshirting the rest of this season to be a graduate transfer. The star receiver played in only three games for the Mustangs in 2019.
Prediction: MSU-Texas 34, Texas A&M-Kingsville 17
The game: Eastern New Mexico Greyhounds (4-2, 2-2) at Western New Mexico Mustangs (1-5, 0-3)
When: 7 p.m.
Where:Ben Altamirano Stadium, Silver City, N.M.
The series: ENMU leads the all-time series, 41-15-2.
The matchup: It's a game of the league's best rushing offense against the league's worst rushing defense. That doesn't bode well for the Mustangs, who are allowing 212 yards a game on the ground this year.
ENMU was held under 200 yards for the first time this season to Tarleton, however, still boast an LSC-best 378 rushing yards a contest.
Running back Paul Terry should go over the 1,000-yard mark. Terry sits at 987 yards through six games.
WNM will need to take advantage of each possession and keep punts to a minimum.
Prediction: Eastern New Mexico 47, Western New Mexico 24

The game: UT Permian Basin Falcons (2-4) at Chadron State Eagles (2-4)
When: 7 p.m.
Where:Ben Altamirano Stadium, Silver City, N.M.
The series: First ever meeting between the two schools.
The matchup: UT Permian Basin steps out of LSC play, venturing north for a date with Chadron State out of the Rocky Mountain Athletic Conference.
This is the first time the two schools have ever met.
This could be a big day for the Falcons. If UTPB pulls out a win, it will be its first three-win season in program history.
The Falcons offense does need a better showing then last week's 10 points.
Prediction: UT Permian Basin 35, Chadron State 28

LSC standings
Team LSC Overall
Tarleton 4-0 6-0
A&M-Commerce 3-0 5-1
Angelo State 3-1 5-1
West Texas A&M 2-1 5-1
E. New Mexico 2-2 4-2
W. New Mexico 1-2 1-5
MSU-Texas 1-3 3-3
A&M-Kingsville 0-3 1-5
UT Permian Basin 0-4 2-4
Week 7
Saturday's games
UT Permian Basin at Chadron St., 1 p.m.
A&M-Commerce at Tarleton, 6 p.m.
Angelo State at W. Texas A&M, 6 p.m.
E. New Mexico at W. New Mexico, 7 p.m.
A&M-Kingsville at MSU-Texas, 7 p.m.