LSC Preview Week Six
October 10th, 2019 2:00am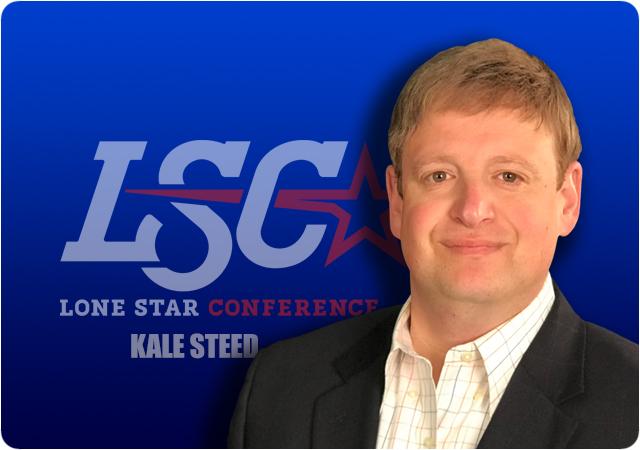 The game: No. 4 Tarleton Texans (5-0, 3-0) at E. New Mexico Greyhounds (4-1, 2-1).
When: 7 p.m. Saturday.
Where:Greyhound Stadium, Portales, N.M.
The series: ENMU leads the all-time series,
15-12.
The matchup: This is a showcase of the league's top offenses. The No. 4 Texans use balance to average 550 yards a game while Eastern New Mexico 80 percent of its 478 yards a game comes from a dominant ground attack. The questions looming for the Greyhounds to pull the upset on Tarleton comes on defense. Does ENMU have the athletes to slow down the skill at each position Tarleton possesses? For the Texans, can they take advantage of possessions. ENMU will use the clock its advantage, followed by a heavy dose of the conference's leading rusher Paul Terry (887 yards). If Tarleton maintains a lead and makes ENMU play from behind, the Texans stay undefeated.
Prediction: Tarleton 51, ENMU 21.
The game: MSU-Texas Mustangs (3-2, 1-2) at No. 20 Texas A&M-Commerce Lions (4-1, 2-0).
When: 6 p.m. Saturday.
Where:Memorial Stadium, Commerce.
The series:TAMC leads the all-time series, 13-11.
The matchup: It's been a rough couple weeks for MSU-Texas with back-to-back losses at the hands of Angelo State and Eastern New Mexico. Coach Bill Maskill's team finds themselves in must win situations the rest of the way out, as well as trying to avoid their first three-game losing skid since 2005.
That's a scary problem for MSU-Texas (3-2, 1-2) when they venture to No. 20 Texas A&M-Commerce. The Lions defense is limiting teams to 285 yards a game. The Mustangs can't afford to start slow and allow the Lions offense to gain early momentum.
Prediction: Texas A&M-Commerce 31, MSU-Texas 17.
The game:West Texas A&M Buffaloes (4-1, 1-1) at UT Permian Basin Falcons (2-3, 0-3).
When: 6 p.m. Saturday.
Where: Ratliff Stadium, Odessa.
The series: WT leads the all-time series, 3-0.
The matchup: Both teams have bitter tastes in their mouth after last week. Yes, the Buffs beat Central Washington, 48-41, but ended the game in sloppy fashion giving up 21 fourth quarter points. UT Permian Basin on the other hand took an embarrassing loss to Western New Mexico, 47-28, turning the ball over seven times.
WT's offense has found a rhythm with quarterback Nick Gerber, averaging 41 points a game. The Falcons offense has weapons but have yet to find consistency at the QB position. Coach Justin Carrigan has played five different QBs so far this year.
Prediction: West Texas A&M 38, UT Permian Basin 23.
The game:W. New Mexico Mustangs (1-4, 1-1) at Angelo State Rams (4-1, 2-1).
When:4 p.m. Saturday.
Where: LeGrand Stadium at 1st Community Credit Union Field, San Angelo.
The series: ASU leads the all-time series, 3-2.
The matchup: Western New Mexico is riding high after snapping a 14-game losing streak last week to UTPB. It was the Mustangs first win dating back to 2017.
Depite a loss at Tarleton last week, Angelo State proved to they are a legit squad to be reckon with in Division II. The Rams defense is quick and does a good job of not allowing the big play. Offensively, quarterback Payne Sullins and receiver Keke Chism have become quite the 1-2 combo.
The Mustangs are going to have trouble slowing the duo down.
Prediction: Angelo State 55, Western New Mexico 14.
The game: Western Oregon Wolves (3-2) at Texas A&M-Kingsville Javelins (1-4).
When: 7 p.m. Safurday.
Where. Javelinas Stadium.
The series: WOU leads the all-time series, 3-0.
The matchup: This is one of the harder games to predict. Western Oregon is a perfect 3-0 against Great Northwest Athletic Conference opponents, but 0-2 against Texas A&M-Commerce and Angelo State from the LSC.
Not a lot has gone right for the Javelinas who ranks eighth in scoring offense and total offense.
The best news for TAMK is the Wolves have to make the 2,429 mile trip from Monmouth, Ore.
Prediction: Western Oregon 35, Texas A&M-Kingsville 28.
LSC stat leaders through week 6
PASSING
CJ Fowler, W. New Mexico, Jr. QB
Through five games Fowler continues to lead the LSC with 1,365 yards through the air. The junior is 111 of 198 with nine touchdowns, boasting a completion percentage of 56.1.
RUSHING
Paul Terry, E. New Mexico, Sr. RB
Terry is literally running away with the LSC rushing title. The powerful back has 887 yards on 153 carries, averaging 5.8 yards a carry with five touchdowns. Terry's 887 yards is 298 yards better any back in the conference.
RECEIVING
Zimari Manning, Tarleton, Sr. WR
The explosive receiver leads the league with 602 yards on 31 catches, averaging 19.4 yards a catch, tacking on seven scores.
TACKLES
Chris Hoad, UT Permian Basin, Sr. LB
The LSC Preseason Defensive Player of the Year is making life miserable for offenses. Through five games, Hoad has 67 tackles, averaging 13.4 tackles per game.

LSC standings
Team LSC Overall
Tarleton 3-0 5-0
A&M-Commerce. 2-0 4-1
Angelo State 2-1 4-1
E. New Mexico 2-1 4-1
West Texas A&M 1-1 4-1
W. New Mexico 1-1 1-4
MSU-Texas 1-2 3-2
UT Permian Basin 0-2 2-2
A&M-Kingsville 0-3 1-4


Week 6
Saturday's games
W. New Mexico at Angelo State, 4 p.m.
W. Texas A&M at UT Permian Basin, 6 p.m.
MSU-Texas at A&M-Commerce, 6 p.m.
Tarleton at E. New Mexico, 7 p.m.
W. Oregon at A&M-Kingsville, 7 p.m.