LSC Review Week Nine
November 4th, 2019 12:00am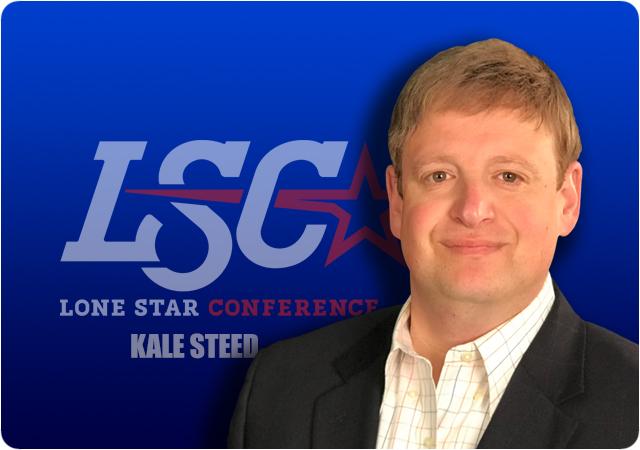 Lions pull away from Buffs for key LSC win
Texas A&M-Commerce scored 14 unanswered points in the final 10 minutes of the game to get past West Texas A&M in a key Lone Star Conference contest in Canyon on Saturday night.
With the game tied, 20-20, midway through the fourth quarter, Lions QB Miklo Smalls led a 10-play, 82-yard drive, capped off by an 11-yard touchdown by Smalls to give the Lions a 7-point lead they'd never relinquish.
The Lions have now won six straight against the Buffs dating back to 2014. TAMC improves to 7-2 overall an: 5-1 in the LSC.
The loss hurts WT's chances at an NCAA Division II playoff spot, falling to 6-3, 3-3.
Tarleton clinches share of LSC title
Everything went right for No. 4 Tarleton during an 66-7 blow out of rival MSU-Texas on Saturday afternoon.
The Texans (9-0, 7-0) clinch a share of the LSC title with the win, and can claim their second straight outright regular season conference championship with a victory at Western New Mexico next Saturday.
Tarleton also extends some very impressive win streaks. The Texans havewona nation's best 13 straight home games, they have 19 straight regular season wins and have won 15 straight LSC games.
UTPB stuns Greyhounds
UT Permian Basin snapped a nine-game LSC losing skid with a come-from-behind 48-38 home win against Eastern New Mexico on Saturday night at Ratliff Stadium.
The Falcons, who also said goodbye to a six-game regular season losing streak, have now won a program record three games during a season.
UTPB (3-6, 1-5) trailed 21-7 at half, but in the second half, the Falcons exploded by outscoring the Greyhounds 41-17.
Javelinas outgun Mustangs
In a game that saw over a combined 900 yards offense, Texas A&M-Kingsville was able to say goodbye to a nasty six-game losing streak with a 44-30 home win against Western New Mexico on Saturday night.
The Javelinas improve to 2-7 overall, earning their first LSC win of the season, moving to 1-5 in conference.
Trailing 23-14 at half, TAMK outscored WNM 30-7 in the second half.
Rams knock off Grizzlies
Angelo State wrapped up its nonconference schedule with a convincing 41-21 home win against Adams State on Saturday.
ASU keeps a stellar season going at 8-1 overall and 6-1 in the league standings.
The Rams were able to break open a close game, outscoring ASU, 20-2, in the fourth quarter.
STARS OF THE NIGHT
Zimari Manning, Tarleton, Sr. WR
It was a record-setting afternoon for the Texans deep threat. During the 66-7 rout of MSU-Texas, Manning hauled in five passes for 129 yards and three touchdowns to move into first-place all-time in Tarleton history with 29 receiving touchdowns. Manning passes Le'Nard Meyers record of 27.
Chris Hoad, UT Permian Basin, Sr. LB
With 16 tackles during the Falcons thrilling upset of Eastern New Mexico, LSC Preseason Defensive Player of the Year Chris Hoad has surpasssd 500 career tackles during his illustrious career. The senior standout is the current NCAA active tackle leader across all NCAA Divisions.
Miklo Smalls, A&M-Commerce, So. QB
Smalls took over the game against West Texas A&M in the final 10 minutes that helped the Lions get a big road victory. The dual-threat quarterback ended his night 14 of 24 for 214 yards with a touchdown, and ran for an 11-yard score.
Koy Detmer Jr., A&M-Kingsville, Sr. QB
The son of former Philadelphia Eagles quarterback, Koy Detmer, helped the Javelinas snap a six-game skid by going 18 of 30 for 296 yards with three touchdowns against Western New Mexico.
Kaleb King, Angelo State, Fr. RB
King ran for a career-high 112 yards on 14 carries to help the Rams past Adams State. King's longest run of the day was for 33 yards, and he averaged eight yards a carry.
LSC standings
Team LSC Overall
Tarleton 7-0 9-0
Angelo State 6-1 8-1
A&M-Commerce 5-1 7-2
West Texas A&M 3-3 6-3
E. New Mexico 3-4 5-4
MSU-Texas 2-3 4-4
W. New Mexico 1-5 1-8
A&M-Kingsville 1-5 2-7
UT Permian Basin 1-5 3-6
Week 9
Saturday's games
Tarleton 66, MSU-Texas 7
Angelo State 41, Adams State 21
A&M-Commerce 34 W. Texas A&M 20
UT Permian Basin 48, E. New Mexico 38
A&M-Kingsville 44 W. New Mexico 30