LSC Week One Review
September 8th, 2019 12:00pm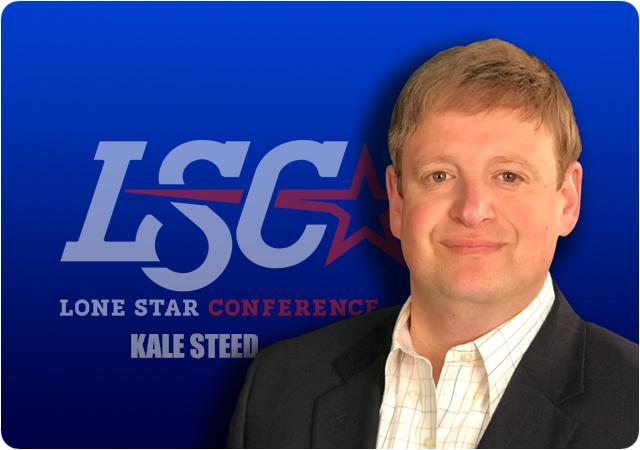 LSC looks strong in week one
The Lone Star Conference flexed its muscle on the opening week of the college football season boasting a 7-2 mark.
The top of the conference was extremely impressive with Tarleton and MSU-Texas beating two Division (FCS) schools in Stephen F. Austin State and Northwest State on its home field.
West Texas A&M opened its new stadium in impressive fashion against Azusa Pacific, and Eastern New Mexico scored in the latter moments of the fourth quarter to take down Missouri S&T.
Here's a the top storylines coming out of week 1 in the LSC.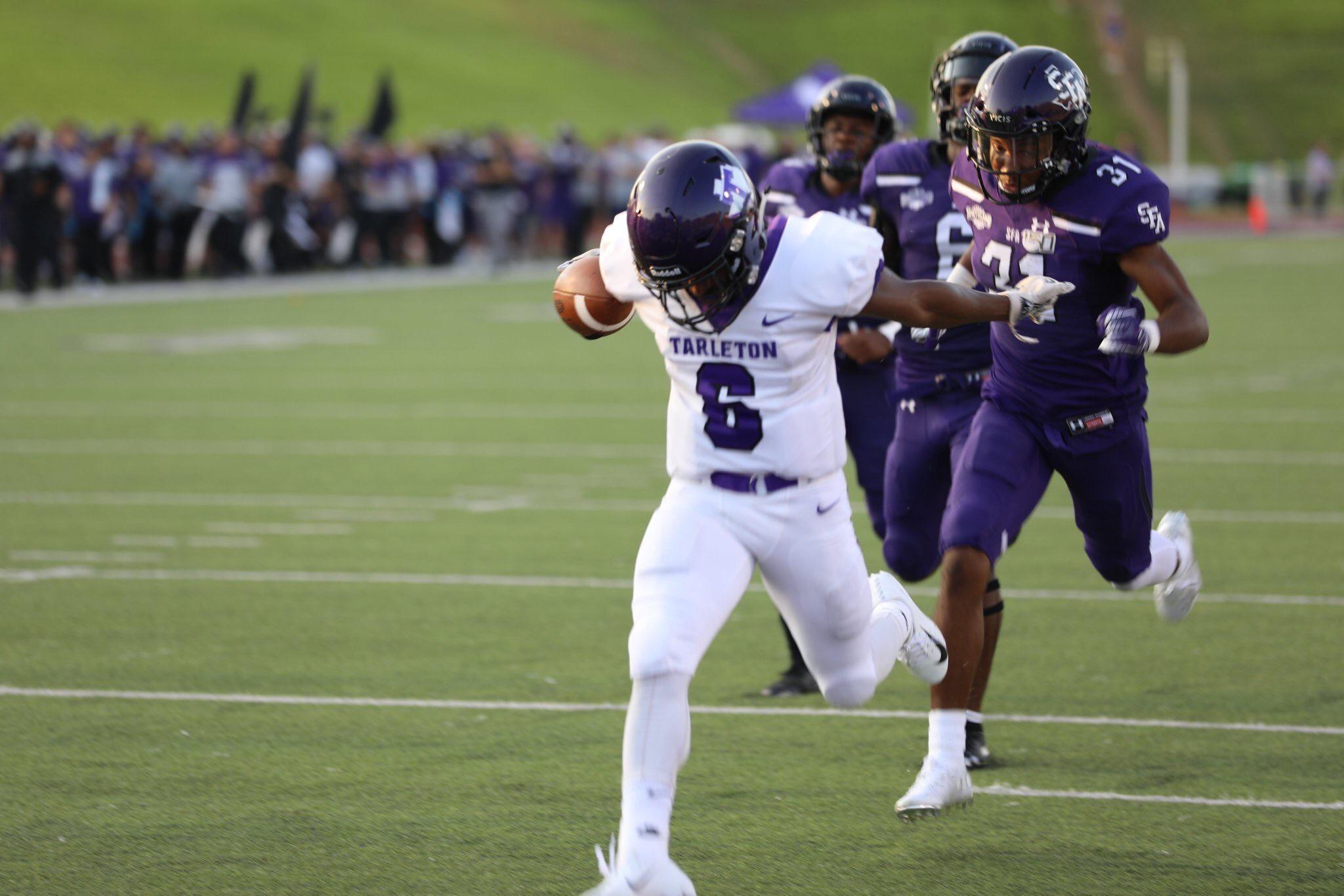 Tarleton sets new school record
The No. 7 Texans wrecked the SFA home debut of former Texas A&M-Commerce coach Colby Carthel, pulling away down the stretch for a 37-26 win at Homer Bryce Stadium.
Tarleton had an offensive outburst, putting up a school record 667 yard of offense. Coach Todd Whitten's team showed great balance, as quarterback Ben Holmes went 23 of 36 for 372 yards and two touchdowns. On the ground, Daniel McCants led the way with 184 yards rushing that included a 99-yard touchdown run.
Mustangs route Northwest State
Tarleton weren't the only ones celebrating a win over an FCS school. MSU-Texas went on the road and dominated Northwest State from start to finish in a 33-7 blowout at Turpin Stadium.
Junior quarterback Zach Purcell had a superb debut in his first start replacing Layton Rabb,
going 26 of 40 for 323 yards with three touchdown tosses. The Mustangs defense frustrated the Demons, holding NWSU without a first down into the second quarter.
WT opens new era in grand fashion
West Texas A&M couldn't have asked for a better way to open its brand new on-campus stadium.
The Buffs used a big second half to snap a four-year losing streak to Azusa Pacific while sending a crowd of over 10,000 fans home happy with a 35-16 victory.
Trailing 16-7 with 4:12 left in the third quarter, the WT offense woke up, scoring the final 28 points over the final 19 minutes. Tight end Jordan Johnson nabbed seven catches for 79 yards with a receiving and rushing touchdowns. Quarterback Nick Gerber made a great first impression, going 17 of 28 for 192 yards with a passing and rushing score. Gerber also scored the first TD in the new digs.
Same ol' ENMU
It may have been a little closer than some fans have thought, however, Eastern New Mexico came away with a hard fought 35-28 victory against Missouri S&T at Greyhounds Stadium.
The Greyhounds broke a scoreless tie grinding a 75-yard, 15-play drive that soaked up 8:33 off the clock in the fourth quarter that led to a Johnny Smith touchdown with 4:51 to play.
Running back Paul Terry charged up the potent game that piled up 472 yards. Terry set a career-high rushing for 189 yards on 31 carries.
Former WT coach Nesbitt notches LSC win
Former West Texas A&M coach Mike Nesbitt won his first LSC game since 2016. Nesbitt, now in his third year at NAIA, Ottawa, Az., and his Spirit team knocked off Western New Mexico 38-31 at Spirit Field.
Ottawa won the game in thrilling fashion. With the game tied, 31-31, and just over a minute to play, running back Joshua Vizcaya scored on a 1-yard run for the eventual game-winning TD.
Quick Hits
Angelo State downed Western Oregon in its season opener 45-20. Quarterback Payne Sullins was 20 of 24 for 210 yards with three TD passes.
UT Permian Basin set a single-game scoring record by routing Wayland Baptist 60-7 Saturday night. Receiver Kyle McBride hauled on a game-high six catches for 123 yards and a score.
Texas A&M-Commerce scored early and often to blowout Selección Nuevo Leon, Mexico, 83-0. It's the first win at Commerce for new coach David Baintliff.
The Texas A&M-Kingsville Javelinas couldn't get out of its own way, falling to Saginaw Valley State in the their season opener, 35-14. The Javelinas turned the ball over five times resulting in 14 Cardinals points.
LSC Standings
Team LSC Overall
Tarleton 0-0 1-0
MSU-Texas 0-0 1-0
E. New Mexico 0-0 1-0
A&M-Commerce 0-0 1-0
West Texas A&M 0-0 1-0
Angelo State 0-0 1-0
UT Permian Basin 0-0 1-0
A&M-Kingsville 0-0 0-1
W. New Mexico 0-0 0-1
Week 2 games
Saturday
W. Texas A&M at William Jewel, 3 p.m.
A&M-Commerce at Western Oregon, 3:05 p.m.
W. New Mexico at Northern Arizona, 5 p.m.
Simon Fraser, B.C. at Angelo State, 6 p.m.
MSU-Texas at Lindenwood, 6 p.m.
Doane College at Tarleton, 6 p.m.
Northern Michigan at UT Permian Basin, 6 p.m.
Sul Ross St. at A&M-Kingsville, 7 p.m.
E. New Mexico at Colorado Mesa, 8 p.m.