LSC Week 1 Playoff Preview
November 16th, 2023 2:00pm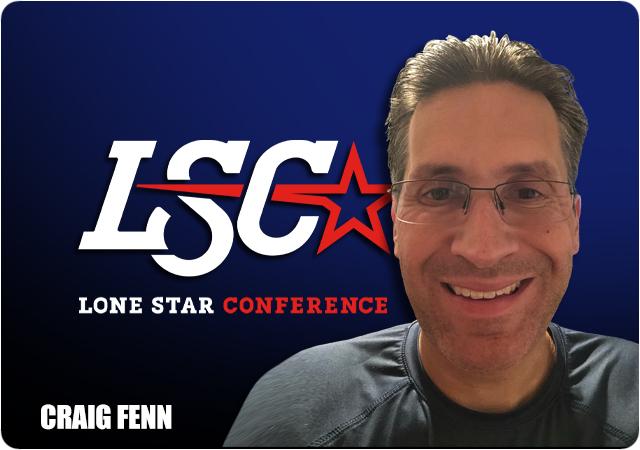 Week 11 Recap
While most of the eyes of the LSC (and the playoff selection committee) were on Midland for the LSC championship game, that was far from the only action on LSC fields in Week 11. Here are the highlights from the final week of the regular season:
Texas-Permian Basin rode a dominant second half to win the LSC championship 42-14 over Central Washington.
Western New Mexico threw caution to the wind and went for (and got) the win in a back-and-forth Green Chile Bowl.
Texas A&M-Kingsville did what Texas A&M-Kingsville does – force mistakes and take advantage of them in beating Midwestern State.
Angelo State's defense and special teams took over in the second half as the Rams pulled away from Western Oregon.
Now, about last week:
Texas A&M-Kingsville wins 27-21 at Midwestern State
For Midwestern State, this was one that got away. The Mustangs lost two possessions in TAMUK territory to turnovers. The first turnover, a Devin Cross fumble late in the second quarter, was converted to a tie-breaking TAMUK field goal, putting the Javelinas up 17-14 and up for good in this one. The second turnover, a Jeff Lavarin interception of a James Cooper Jr. pass, kept TAMUK ahead by 13 points and cost the Mustangs time and opportunity. A 2-yard Zach Keen touchdown pass to Justin White pulled MSU to within 27-21 with a minute left, but Ritse Vaes' onside kick attempt was not successful, and the Javelinas ran out the clock.
Texas A&M-Kingsville improves to 7-3 and Midwestern State falls to 4-6.
Western New Mexico wins at home over Eastern New Mexico 25-24
The Green Chile Bowl was the LSC's most competitive game this past week. There was one tie and 5 lead changes, with the final lead change coming when WNMU decided to go for the win, scoring on a Hunter Davis 2-point conversion run after a 22-yard touchdown pass from Davis to Jeremiah Hartfield with a minute left in the game. And it still wasn't over then – ENMU frantically drove from their own 20-yard line to the ENMU 30-yard line, where Kaden Bell's attempt to win it with 10 seconds left was not to be.
Western New Mexico picked a good week to have their best game of the season. For really the first time since their Week 1 win over Sul Ross State, the WNMU offense was able to move the ball effectively on both the ground and in the air. Even the much-maligned WNMU defense, which still wasn't great (ENMU had five long drives and 407 total yards, kept ENMU off the scoreboard on 6 of their 10 drives and allowed the Mustangs to stay in the game the whole way.
While WNMU had a surprisingly strong game, ENMU's major issues were offensive consistency and making too many mistakes, especially penalties. The Greyhounds were feast-or-famine on offense – they either had a long scoring drive or a three-and-out. And then the penalties – the Greyhounds lost top wide receiver Andre Jones after an unsportsmanlike conduct penalty in the fourth quarter, and Romell Jones committed another unsportsmanlike conduct penalty on the game-winning WNMU drive that brought the Mustangs from the 38-yard line to the 22-yard line.
Western New Mexico improves to 2-8 and Eastern New Mexico falls to 5-6.
Texas-Permian Basin wins at home over Central Washington 42-14
Texas-Permian Basin got out to a quick 14-0 lead on two Kenny Hrncir short touchdown runs while CWU had trouble holding onto the ball (amazingly, the fumbles didn't hurt the Wildcats at all). Then CWU owned the second quarter, tying the game on a Tyler Flanagan touchdown run and a Darius Morrison touchdown catch. Tanner Volk got two more interceptions too. That's 11 for him, tops in all of DIvision 2. With the score even at halftime, who would answer the second-half bell?
That would be the Falcons, in a big way.
UTPB broke through on several big plays to score on their first four possessions of the second half – Two long touchdown passes to Jeremiah Cooley, a 34-yard Kory Harris touchdown run, and a 9-yard touchdown run by Hrncir. In contrast, CWU punted the ball away on their first four possessions of the second half and managed just 73 total yards in the second half. After the Falcons' onslaught, CWU was down for the count and would lose by a 42-14 score. The 42 points and 502 yards were the most given up by the CWU defense all season and left no doubt about who the LSC's top team is.
Texas-Permian Basin improves to 10-1 and Central Washington falls to 7-3.
Angelo State wins at home over Western Oregon 31-13
Like CWU against UTPB, Western Oregon also held their own in the first half against Angelo State, trailing by just a 14-10 score at halftime. I'll even give the Wolves three quarters in this one, as they were still trailing by just a 21-13 score after three despite Kyle Bradford taking the second-half kickoff 98 yards for an ASU touchdown. Then, after ASU added a field goal early in the fourth quarter to put the Rams up 24-13, it happened again to the Wolves.
What exactly happened again, you might ask? Well, it starts with a pick and it ends with a pick, that's what.
Amazingly, for the second straight week, three straight WOU drives ended in interceptions. ASU scored off the second interception to make the score 31-13, and the third came when WOU was inside the ASU 20-yard line trying to mount a last-minute comeback. In a game where offense wasn't easy to come by (ASU gained 230 total yards and WOU 228), those interceptions, along with the ASU special teams' success, are what won it for the Rams in the second half.
Angelo State improves to 7-3 and Western Oregon falls to 3-8.
Playoff Watch
With the regular season now over, the Selection Committee has now spoken. These are the Super Region 4 Round 1 playoff matchups:
Colorado Mines gets the week off
Western Colorado hosts Central Washington
Texas-Permian Basin hosts Bemidji State
Augustana hosts Minnesota State-Mankato
LSC Final 2023 Standings
| School | LSC | Overall |
| --- | --- | --- |
| Texas-Permian Basin | 8-0 | 10-1 |
| Central Washington | 7-1 | 7-3 |
| Angelo State | 6-2 | 7-3 |
| Texas A&M-Kingsville | 5-3 | 7-3 |
| Midwestern State | 3-5 | 4-6 |
| Eastern New Mexico | 2-6 | 5-6 |
| West Texas A&M | 2-5 | 3-7 |
| Western Oregon | 2-6 | 3-8 |
| Western New Mexico | 1-7 | 2-8 |
Playoff Week 1 Preview
All games are on Saturday, November 18. All game times are in the Central time zone.
#2 Western Colorado hosts Central Washington, 1:00 PM
Records: Western Colorado 10-1 (9-1 RMAC), Central Washington 7-3 (7-1 LSC)
Series History: First meeting
Team Statistics
Western Colorado:
Points per game – 38 for; 16 against
Yards per game – 410 for (185 rushing, 225 passing); 272 against (110 rushing, 162 passing)
Turnovers – 14 committed; 23 caused
Sacks – 33 caused; 18 allowed
Time of Possession – 31:40 for; 28:03 against
Third Down Conversions – 44% for; 31% against
Field Goals – 11-18 for (long of 38 yards); 11-16 against
Central Washington:
Points per game – 25 for; 24 against
Yards per game – 345 for (196 rushing, 149 passing); 337 against (153 rushing, 184 passing)
Turnovers – 16 committed; 21 caused
Sacks – 11 caused; 15 allowed
Time of Possession – 30:51 for; 28:00 against
Third Down Conversions – 35% for; 37% against
Field Goals – 11-12 for (long of 46 yards); 4-8 against
Top Players
Western Colorado:
QB Drew Nash – 186/324 passes for 2227 yards, 18 TD, 6 INT; 80 rushes for 287 yards and 4 TD
RB Deyvon Butler – 173 carries for 1001 yards, 17 TD; 20 catches for 144 yards
RB Braeden Hogan – 108 carries for 531 yards, 9 TD
WR Drew Montez – 45 catches for 576 yards, 6 TD
LB Kendall Lightfoot – 78 tackles, 12 tackles for loss, 5.5 sacks, 2 INT
DL Ricky Freymond – 24 tackles, 13 tackles for loss, 9.5 sacks
DB Andrew Arterburn – 3 INT, 5 passes broken up, 1 sack
DB Bryce Lucas – 1 INT, 12 passes broken up
Central Washington:
RB Tyler Flanagan – 168 carries for 1013 yards, 12 TD; 12 catches for 132 yards, 2 TD
QB Kennedy McGill – 41/70 passes for 530 yards, 4 TD, 0 INT; 95 carries for 500 yards, 3 TD
WR Darius Morrison – 23 catches for 360 yards, 3 TD
S Tanner Volk – 100 tackles, 6.5 tackles for loss, 11 INT
LB Brett McCalla – 74 tackles, 8 tackles for loss, 1 sack
LB Isaac Clark – 32 tackles, 7 tackles for loss, 2.5 sacks
DB Patrick Rogers – 48 tackles, 2 tackles for loss, 7 passes broken up
7723.
This number is plastered all over Western Colorado sports broadcasts and is on their uniform pants stripes. It is the altitude of the Mountaineer Bowl, claimed by WCU to be the world's highest college football stadium. For comparison, Mexico City's Estadio Azteca is 7200 feet high. It will certainly be an ongoing theme this week as the Wildcats travel from Ellensburg, WA, which is a mere 1500 feet above sea level. Is it an advantage to WCU? Sure it could be if you're used to it like WCU is. But is this truly a foreign environment to the Wildcats? Well, CWU played at Western New Mexico this season, and Silver City, NM is 5895 feet above sea level – higher than Denver's Empower Field at Mile High. Do I think the elevation will be a factor? Maybe, but not as much as it might be if CWU played all their games at sea level.
Western Colorado returns to the semi-renovated Mountaineer Bowl after playing on their soccer field this season. In many ways, they remind me of Angelo State – strong, physical defense and an unspectacular but efficient offense. They come into this game having only lost to Colorado Mines, but it was a 42-7 loss where Mines dominated after a close first half. They are already 2-0 against the LSC tin 2023 with wins over West Texas A&M and most impressively the only defeat of Texas-Permian Basin, a 35-27 win where the Mountaineers took advantage of some UTPB miscues to go up 28-6 early and held a furious Falcons' rally by stopping a fourth-and-1 at their 9-yard line with mere seconds left.
Central Washington has had a very uneven season, losing to Division 1 Weber State and NAIA Montana Tech in their first two weeks and then nearly running the table in the LSC before Texas-Permian Basin ended their 7-game winning streak last week. Like last year, CWU's calling card is its defense. That unit is led by safety Tanner Volk, who has made his mark on the famous number 44 by leading all of Division 2 with 11 interceptions and being among the nation's top tacklers with 100. The offense, on the other hand, has been a whole lot of Tyler Flanagan and a little bit of mid-season quarterback replacement Kennedy McGill, who started the season behind former starter JJ Lemming in mainly run-only situations. Darius Morrison is the Wildcats' major aerial threat.
Looking at both teams, I think that there is just one way CWU can leave Gunnison with a win. That way is through their defense and running game. WCU doesn't have a particularly explosive offense, but it's still better than CWU's, and the defenses are just about even, with WCU slightly ahead statistically. CWU will need to create and take advantage of extra opportunities (maybe one or two Tanner Volk interceptions or even a pick-six?) CWU isn't built to win a shootout, and they will have a hard time coming back against the WCU defense. If CWU falls behind and needs to abandon their run-oriented game plan, it will play into the hands of the WCU defense, who has 33 sacks this season. There are just too many question marks on the CWU side to favor them in this one. Western Colorado by 13 points.
#3 Texas-Permian Basin hosts Bemidji State, 1:00 PM (Game at Midland, TX)
Records: Texas-Permian Basin 10-1 (8-0 LSC), Bemidji State 8-2 (8-2 NSIC)
Series History: First meeting
Team Statistics
Texas-Permian Basin
Points per game – 46 for; 18 against
Yards per game – 496 for (237 rushing, 259 passing); 259 against (110 rushing, 149 passing)
Turnovers – 16 committed; 23 caused
Sacks – 19 caused; 13 allowed
Time of Possession – 31:47 for; 29:26 against
Third Down Conversions – 52% for; 31% against
Field Goals – 7-13 for (long of 49 yards); 10-14 against
Bemidji State:
Points per game – 34 for; 18 against
Yards per game – 422 for (146 rushing, 276 passing); 343 against (123 rushing, 220 passing)
Turnovers – 14 committed; 21 caused
Sacks – 32 caused; 11 allowed
Time of Possession – 26:49 for; 33:10 against
Third Down Conversions – 43% for; 30% against
Field Goals – 7-9 for (long of 32 yards); 10-11 against
Top Players
Texas-Permian Basin:
QB Kenny Hrncir – 181/317 passes for 2725 yards, 30 TD, 7 INT; 125 carries for 610 yards, 8 TD
RB Kory Harris – 141 carries for 843 yards, 8 TD; 3 catches for 22 yards
RB Nemier Herod – 109 carries for 724 yards, 11 TD; 6 catches for 39 yards, 1 TD
WR Ben Patterson – 29 catches for 504 yards, 6 TD
WR Deon Cook – 22 catches for 501 yards, 4 TD
WR Jeremiah Cooley – 23 catches for 484 yards, 8 TD
WR Laquan Wells – 37 catches for 447 yards, 5 TD
LB Hayden Kelly – 107 tackles, 12.5 tackles for loss, 1.5 sacks, 1 INT
DL Dominique Varela – 27 tackles, 9 tackles for loss, 9 sacks
LB Jalon Rocquemore – 51 tackles, 2.5 tackles for loss, 2 INT
DB Kamren Amao – 22 tackles, 3 tackles for loss, 2 INT, 5 passes broken up
Bemidji State:
QB Brandon Alt – 194/329 passes for 2609 yards, 24 TD, 6 INT
RB Ali Mohamed – 93 carries for 454 yards, 7 TD; 4 catches for 44 yards, 1 TD
RB Sage Booker – 78 carries for 454 yards, 5 TD; 19 catches for 231 yards, 2 TD
WR Dhel Duncan-Busby – 44 catches for 712 yards, 10 TD
LB Max Buduris – 52 tackles, 6 tackles for loss, 1 INT, 3.5 sacks, 8 passes broken up
DE Marcus Hansen – 37 tackles, 17.5 tackles for loss, 10 sacks
LB Spencer Wehr – 43 tackles, 5 tackles for loss, 2 INT
Last year's reward for Bemidji State's playoff berth was their first-ever trip to Texas and a loss to Angelo State. This year, they get to do it all over again, minus the loss (they hope). It is Bemidji's third straight playoff appearance and Texas-Permian Basin's first-ever playoff appearance in their program's history, so it could be possible the Falcons come out a little nervous?
UTPB re-wrote their program's history in one coaching change. After Justin Carrigan, the program's first head coach, stepped off the sidelines, UTPB hired now-28-year-old Kris McCullough from East Central. McCullough, who has a 19-4 record as a head coach, brought in an enormous haul from the transfer portal and kept some of UTPB's best players under Carrigan like Kory Harris, Nemier Herod, and Hayden Kelly. UTPB's top player is transfer quarterback from East Central, Kenny Hrncir. Hrncir has put up comparable numbers to Colorado Mines' 2022 Harlon Hill Trophy winner John Matocha while leading an offense that averages 46 points per game. The Falcons ran the table in LSC play and are currently on a 9-game winning streak following their only loss of the season to fellow playoff team Western Colorado.
Bemidji State is no stranger to the playoffs, having a 2-2 record in their previous two appearances. They are led by big-armed quarterback Brandon Alt, who has thrown for 11,258 yards and 118 touchdowns in his career. Alt conducts a quick-strike offense that wants to put up big passing numbers. The Beavers also have NSIC Defensive Player of the Year Marcus Hansen, who leads the team in sacks and will be priority number 1 for the UTPB offensive line. The BSU defense is physical and will look to get UTPB into more passing situations than UTPB would like so their sack artists can go after Hrncir.
It is my opinion that UTPB is the best team that Bemidji State has faced this season, while I think that may not be true regarding UTPB (that would be Western Colorado). BSU is going to try to push UTPB backwards with their defensive front and force the Falcons into more passing situations than they are comfortable with, but that's some of what Central Washington tried to do last week and even had some success doing (Tanner Volk getting two more interceptions) until UTPB took over in the second half.
BSU hasn't seen an offense like this all season, and they will have a difficult time winning if they can't get their defense off the field. With their myriad offensive weapons, UTPB finds themselves in very few long-yardage situations and are also exceptional on third down. The Falcons have also been able to win in different ways – shootouts, blowouts, and defensive grinders. Alt can (and might) put up some big passing numbers and match UTPB for a while, but the UTPB defense has been underrated all season and I think they will eventually feed one of those patented UTPB scoring runs in the second half. This game looks to be tight through 2 or 3 quarters, but UTPB ultimately wins going away. Texas-Permian Basin by 10 points.
One final note – This is where I go away from "calling it down the middle" for a moment and be the fan that I also am. The LSC has placed two teams in the playoffs for the first time since 2019, when Tarleton and Texas A&M-Commerce qualified. More teams in the playoffs means more chances for success, so I hope this is a sign of things to come for the LSC. Go Falcons and Go Wildcats!
Oh, and before I forget, Go Chargers!