LSC Week 1 Preview
August 29th, 2023 4:00am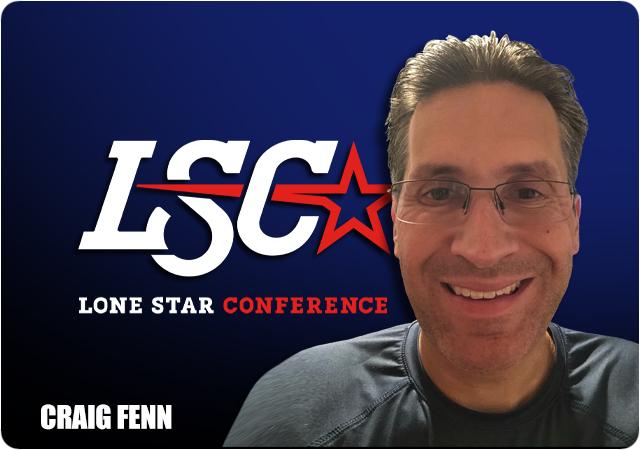 Week 1 Preview
Finally, it is time for some Texas (and New Mexico and Pacific Northwest) Football!
The LSC season starts on Thursday, August 31 with four games and continues Saturday, September 2 with five more games. Of note are four matchups between LSC and RMAC schools, including RMAC teams picked to finish second and third in the RMAC preseason poll. Also, the two Pacific Northwest LSC members try to punch above their weight class (and in Western Oregon's case, WAY ABOVE their weight class) against Division 1 FCS opponents. Eastern New Mexico starts the second Kelley Lee era against in-state rival New Mexico Highlands, Angelo State hits the road to face West Alabama of the GSC, and Texas-Permian Basin and Western New Mexico face lower-division opponents.
Note that all game times are listed in the Central time zone as that is the time zone where the LSC home office is located (Richardson, Texas specifically). If you're not in the Central time zone, here's the math for you:
Pacific time zone – Subtract 2 hours from the listed game time
Mountain time zone – Subtract 1 hour from the listed game time
Eastern time zone – Add 1 hour to the listed game time
Time to pull out my trusty Magic 8-Ball and get to the games!
The following games are on Thursday, August 31:
Angelo State at West Alabama (Gulf South Conference), 6:00 PM
Series History: First meeting
Angelo State begins its defense of their LSC championship with a road game to West Alabama of the traditionally strong Gulf South Conference in Super Region 2. West Alabama has stayed about the break-even point for the past four seasons (5-6 in 2022) and have been picked to finish a distant fourth in the GSC behind third-place West Georgia.
Defense is where the Tigers show their strength, giving up 19 points per game and 326 yards per game. The UWA defense had five players on the GSC team – massive (6'7", 295 pounds) defensive end Davonchae Bryant, fellow lineman Jamal Ellis, linebacker Trevon Stanford, and defensive backs Shamar Lewis and Kel Williams. The Tigers' top returning offensive players are quarterback Tucker Melton (2147 yards, 15 touchdowns, and 9 interceptions), running back Bry Webb (738 yards and five touchdowns), wide receiver Darius Nails (499 yards and 4 touchdowns) Five of UWA's six losses in 2022 were to teams who finished with at least eight wins. I expect Angelo State will be in that category again this year, so that should tell you where I'm leaning with this one.
This is a good first-week test for Angelo State to see what they have after last season's player losses. West Alabama has a lot of talent on defense and I can see them staying in it into the second half for that reason. However, UWA does have some deficiencies on offense and ASU still has the best roster in the LSC. Those, along with ASU having a better defense, will show through as the Rams pull away from the Tigers in the second half. Angelo State by 13 points.
Central Washington at Division 1 FCS Preseason #10 Weber State (Division 1 FCS– Big Sky Conference), 7:00 PM
Series History: First meeting
This week the LSC's Pacific Northwest members have their work cut out for them against Division 1 FCS opponents. Central Washington faces a Weber State team picked to finish fourth in the Big Sky conference. Weber State is coming off a 10-3 season which saw them reach the second round of the FCS playoffs with a win over North Dakota before losing to conference mate Montana State. Weber State returns linebacker and top tackler Winston Reid and top pass defender Maxwell Anderson on defense. They also return kick returner Abraham Williams, second-leading rusher Damon Bankston, and wide receiver Jacob Sharp, but haven't yet named a quarterback, with six-year quarterback Kylan Weisser the only passer from last year's squad with any passing yards.
Guessing CWU is getting a decent payday, a chance to try their luck against an upper-level opponent, and hopefully not have any injuries. Maybe the CWU defense keeps it interesting for a quarter or maybe a half before the Division 1 Wildcats pull away. Weber State by 21 points.
Western Oregon at Division 1 FCS Preseason #1 South Dakota State (Division 1 FCS– Missouri Valley Football Conference), 7:00 PM
Series History: South Dakota State leads 2-0
Last meeting: 2004 (South Dakota State won 38-3)
I guess since Central Washington faces a high-ranked Division 1 team this week that Western Oregon felt the need to one-up CWU? It honestly doesn't get any more difficult (OK, maybe it could, but Georgia isn't scheduling a Division 2 team…I think) than this– a game at defending Division 1 FCS National Champion South Dakota State. The Jackrabbits lost one game in their championship season-a 7-3 meat grinder of a loss to Big Ten member Iowa which was most notable by Iowa's scoring their seven points with two safeties and a field goal. But this column isn't about Iowa or the Big Ten, but I think we can still have our laughs at the Hawkeyes' expense!
SDSU is the top-ranked team in the Division 1 FCS Preseason Poll with #2 North Dakota State (who SDSU beat twice in 2022) the only other team to receive a first-place vote. SDSU's longtime head coach John Stiegelmeier retired after the 2022 season and was replaced by defensive coordinator Jimmy Rogers. They return quarterback Mark Gronowski, running back Isaiah Davis, wide receiver Jaxon Janke and tight end Zach Heins from last year's offense and top linebackers Adam Bock, Jason Freeman, and Isaiah Stalbird along with defensive backs Colby Huerter and team interception leader DyShawn Gales on defense. The Jackrabbits have a lot coming back to try for a repeat.
Like CWU, I hope Western Oregon is getting a good payday and can get some valuable work in against a top-notch opponent, but this isn't going to end well for the Wolves. South Dakota State by at least 28 points.
New Mexico Highlands (RMAC) at Eastern New Mexico, 7:00 PM
Series History: Eastern New Mexico leads 34-13
Last meeting: 2022 (Eastern New Mexico won 34-18)
LSC versus RMAC – Part 1.
Kelley Lee's return to the ENMU sidelines is also Game 1 of the 2023 New Mexico Three-Way Dance. Highlands was picked to finish eighth in the 10-team RMAC but have shown improvement over the past couple seasons.
On offense, Gage Guardiola and Michael Jackson III split time at quarterback, with Guardiola having slightly better yardage numbers. Shawntay Mills Jr. returns as the top rusher and second-leading receiver in wide receiver Quavon Beckford along with tight end Jack Truong. On defense, the Cowboys return top tackler Devin Coney along with fellow linebacker Roderick Woods. Fernando Herrera and Brendon Luper are the top returning defensive backs from a defense that didn't intercept many passes, an issue which shouldn't be a concern against what should be a run-heavy ENMU offense.
Highlands has two winning seasons wince 1999 and none since the surprise 8-3 season in 2012. There are hopes for improvement, but it hasn't quite translated into results on the field. To me, this comes down to who has the better players. Last year, it was ENMU despite the Greyhounds' poor record, and this year it should also be ENMU. ENMU also improved their coaching staff too. Eastern New Mexico by a touchdown.
The following games are on Saturday, September 2:
Texas A&M-Kingsville at Colorado Mesa (RMAC), 2:00 PM
Series History: Texas A&M-Kingsville leads 1-0
Last meeting: 2014 (Texas A&M-Kingsville won 17-14)
LSC versus RMAC – Part 2.
So, will the real Texas A&M-Kingsville team please stand up? Is it the 7-0 team or the 0-5 team? We will find out a lot quicker about the Javelinas this year than last as their schedule is significantly tougher to start the season. After this week, TAMUK faces a strong West Georgia squad that narrowly missed a Super Region 2 playoff spot last season. Colorado Mesa was picked to finish sixth in the RMAC.
Colorado Mesa looks to fill in a hole at quarterback after Karst Hunter transferred to Indiana (Pa.). Gavin Herberg (730 yards, 8 touchdowns, and 4 interceptions) is the leading passer returning. Keyshawn Ashford is the top returning rusher with just 127 yards on the ground. Top receiver Keenan Brown (509 yards and 5 touchdowns) returns along with David O'Connell (250 yards and 5 touchdowns) and tight end Markel Quinney. On defense, linebacker Hudson Metcalf (at least according to the CM web site) has the team's lone interception from 2022. That's right, the ENTIRE TEAM had ONE INTERCEPTION! Metcalf returns along with fellow linebackers Hadyn Steffens and Cam Nathan, who are also among the teams' top tacklers. Defensive back Liban Shongolo is the team's top retuning tackler with 63 in 2022. This is a team that scored 36 points a game but also gave up 33 points a game.
TAMUK needs to show that they have learned from their feast-or-famine experience of 2022 and put together complete games every week. If they do that, they should leave Grand Junction with a win. If they don't, Mesa could make things messy for TAMUK. This may be the closest game of the week, and I'm taking the Javelinas in a game that could go down to the wire. Texas A&M-Kingsville by 3 to 6 points.
West Texas A&M at Western Colorado (RMAC), 2:00 PM
Series History: West Texas A&M leads 5-0
Last meeting: 2022 (West Texas A&M won 44-6)
LSC versus RMAC – Part 3.
Josh Lynn's debut at West Texas A&M is a rematch of what was possibly the Buffaloes' top performance of the 2022 season. A Western Colorado team without top rusher Josh Cummings came to Canyon in Week 1 and were run over by the Buffaloes by a 44-6 score. This year the Mountaineers, who were picked to finish third in the RMAC behind Colorado Mines and CSU-Pueblo, are looking for a different outcome at home.
Offense is the major question for Western Colorado coming into 2023. The Mountaineers lost top rusher Josh Cummings but second-leading rusher Deyvon Butler returns. They also lost quarterback Connor Desch, and Antwuan Jackson is the only returning quarterback who has thrown a pass. Drew Montez (second in receiving yards) is the top returning receiver. They return much more talent on defense, with defensive backs Ethan Sanchez-Maxwell (4 interceptions in 2022) and Andrew Arterburn returning. Linebackers Kendall Lightfoot and Cy Shope also return along with defensive linemen Ricky Freymond and Anthony Johnston.
There is much anticipation of good things to come at WTAMU, but this is still the first time these new Buffaloes have taken the field for real. That uncertainty, along with Western Colorado's offensive needs, makes this a hard game to get a read on. To me it looks like points will be at a premium. Western Colorado seems just a little more stable right now and should win a close one at home. Western Colorado by 7 points.
FYI-Western Colorado is renovating its football field and they are seriously behind schedule, so they are playing on a soccer field with very limited seating of about 500 people. If WT fans (or UTPB fans next week) were looking to take a road trip to either game, your best bet might be to stay home.
Texas College (NAIA – Sooner Athletic Conference) at Texas-Permian Basin, 6:00 PM
Series History: First meeting
Kris McCullough's first game as UTPB head coach comes against a Texas College team that hasn't won more than 2 games in a season since the 2007 season, a 13-129 record. They have been picked to finish eighth in the NAIA's Sooner Athletic Conference. They are led by second-year head coach Jarrail Jackson, who is working to instill a new culture and whose team did show some improvement over the season prior to Jackson's arrival. But to reverse such a long-lasting trend of losing, well, "Rome wasn't built in a day", right? Unfortunately, I couldn't find much information about the Texas College team outside of some information about their coach (their athletics web site hasn't updated the roster since 2021 and their football statistics page gives me the infamous "404" error), so I'm not able to give much of a specific preview of their players.
However, there is enough information about previous seasons and record to show that Texas College is simply not a very good football team regardless of the level of competition. Maybe they'll be better one day, but today is not that day. While we don't know what UTPB really is yet (30 transfers and a new coaching staff will do that), I don't see a pathway to an upset for the Steers (of course, I did say about the same thing last year when WTAMU went to Simon Fraser and look what that got me). This game should be a nice, easy start for UTPB with a trip to Western Colorado coming next week. McCullough should be able to get most of his roster live reps in this one. Texas-Permian Basin by at least 28 points.
https://tylerpaper.com/sports/texas-college-football-looking-to-change-the-culture/article_5ac7cbaa-4037-11ee-b893-f70292cd8780.html
Sul Ross State (Division 3 – American Southwest Conference) at Western New Mexico, 7:00 PM
Series History: Western New Mexico leads 14-10
Last meeting: 2012 (Western New Mexico won 54-44)
Billy Hickman's debut as Western New Mexico head coach is also the first game of LSC Preview Tour for Sul Ross State. It is the first matchup between the two teams since the 2012 season, where the Mustangs won a 54-44 shootout. The Lobos were not featured in the ASC's preseason poll as they are no longer eligible for the ASC or NCAA championship due to their beginning the transition to Division 2, but based on last year's record they would likely have been picked somewhere around fourth or fifth in the eight-team league.
Barry Derrickson has made many positive changes as Sul Ross State's head coach. As the Lobos' interim head coach in 2022, he led the Lobos to a 4-6 record, their most wins since their 5-5 2017 season. However, SRSU still needs significant improvement as their defense gave up an average of 37.4 points per game. Defensive back Quincy Blair, linebacker and top returning tackler Jade Rios, and defensive lineman and sack leader Dayln Dunbar are the top returning players on a defensive unit that does look to be improved, or at least have less turnover, in 2023. On offense, the Lobos will have to replace most of their skill position players. SRSU's top returning offensive player is wide receiver Vicente Luevano, who had 774 yards and 12 touchdowns in 2022.
Even though Sul Ross State is beginning their transition to Division 2 and the Lobos did show signs of improvement in 2022, they're still a middle-of-the-road Division 3 team making a whole lot of changes facing a middle-of-the-road Division 2 team. While WNMU is also dealing with its own set of changes, the talent differential will eventually show. SRSU might hang around for a half, but they will eventually run out of gas. Western New Mexico by 17 to 24 points.
Midwestern State at Colorado State-Pueblo (RMAC), 7:00 PM
Series History: CSU-Pueblo leads 2-0
Last meeting: 2022 (CSU-Pueblo won 59-27)
LSC versus RMAC – Part 4.
Last year, CSU-Pueblo began a resurgent season with a blowout win over Midwestern State. This year, both teams will have new quarterbacks and CSU-Pueblo a new head coach in former WNMU head coach Philip Vigil, who replaced longtime head coach John Wristen. CSUP was picked to finish second in the RMAC behind Super Region 4 winner Colorado Mines and have not made it easy for themselves in the non-conference schedule, with Grand Valley State following this week's game with MSU.
CSU-Pueblo returns a strong team on both sides of the ball, On offense, quarterback Steven Croell, who had a career day (396 yards, 5 touchdowns, and 1 interception) against MSU last year, returns along with running backs Kiahn Martinez and Jordan Jones. Wide Receiver Andrew Cook and his CSUP season-record 12 touchdown catches is the top returning receiver and the ThunderWolves return number 2-6 in receiving yardage. On defense, CSUP returns defensive back Daniel Bone, whose six interceptions has him among the nation's best in 2022. Isaiah Herford, Keith McKaney, and Cory McLellan also return to the defensive backfield. Other top returning defenders include linebacker Wilde Germano and defensive linemen Makeah Scippio and Cody Ramming. CSUP was plus-7 in turnovers in 2022.
Midwestern State has a lot of talent returning, but so does CSU-Pueblo. MSU will need to start off strong to prevent a repeat of last year's game. I think the Mustangs keep this one close, but CSU-Pueblo is a little bit better and should come away with a win. CSU-Pueblo by 10 points.
OK, enough talk - it's time for kickoff!