LSC Week 1 Preview
August 29th, 2022 8:00am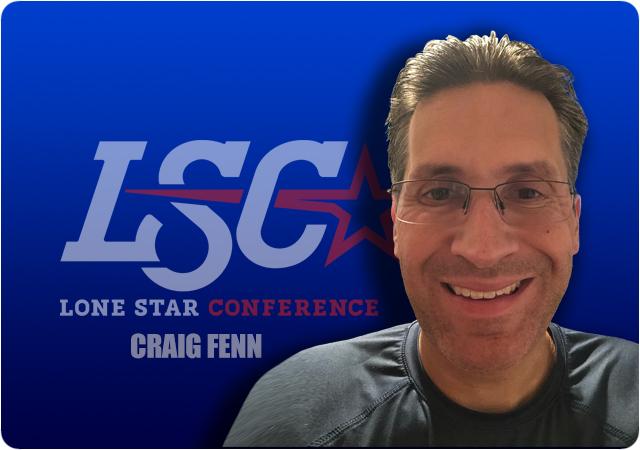 The LSC season starts on Thursday, September 1 with four games and five more games on Saturday, September 3. Of note are five Super Region 4 matchups between LSC and RMAC schools. Not to be outdone, LSC newcomer Central Washington takes on the ultimate test by going to defending Division 2 National Champion Ferris State. In the words of the Blues Brothers, "Hit it."
Week 1 Preview
A couple notes about the game previews:
All game times are listed in the host team's time zone.
I'm not going to try to pick exact scores, but approximate margins of victory. Don't take this information to Las Vegas (or your favorite sports betting app), I'm nowhere near a professional on this stuff!
The following games are on Thursday, September 1:
Central Washington at Ferris State (GLIAC), 7:30 PM Eastern Time
Series History: Ferris State leads 1-0
Last meeting: 2019 (Ferris State won 62-28)
Central Washington didn't take it easy with their first out-of-conference game, going to Big Rapids, Michigan to take on the defending Division II National Champion Bulldogs. Ferris State hasn't lost a regular-season game since early in the 2017 season. The Bulldogs lost lacrosse star-turned-quarterback-turned-Atlanta Falcon wide receiver Jared Bernhardt, but backup Mylik Mitchell played in every game last season. With wide receivers Xavier Wade and Tyrese Hunt-Thompson returning, the offense will likely have more balance compared to last year's run-heavy attack favored by Bernhardt. They may need it since the Bulldogs' top three rushers are no longer on the roster. GLIAC first-team defenders Caleb Murphy, Vince Cooley, and Jamil Thomas also return from a defense that gave up just 18 points last season.
CWU is a good football team, but good isn't beating Ferris State these days. The Wildcats will give a strong effort and score some points, but this game will ultimately have the same feel as last year's playoff game against Northwest Missouri State, which was the first loss of CWU quarterback Quincy Glasper's career. Ferris State by 14 to 21 points.
(Some of the information about Ferris State came from the D2Football.com GLIAC columnist in his GLIAC Season Preview.)
Eastern New Mexico at New Mexico Highlands (RMAC), 6:00 PM Mountain Time
Series History: Eastern New Mexico leads 33-13
Last meeting: 2015 (Eastern New Mexico won 40-10)
LSC versus RMAC – Part 1.
ENMU takes a trip to Las Vegas…New Mexico for a meeting with old rival New Mexico Highlands. Highlands was picked to finished eighth in the RMAC after finishing 5-6 in 2021, ahead of Adams State (who I'll mention later) and Fort Lewis. The Cowboys are led by first-year head coach Ron Hudson, and while the roster saw sixty new players come in, they still have the RMAC Offensive Player of the Year for 2021 in wide receiver CJ Sims. Sims had 1045 yards receiving on 64 catches and 12 touchdowns. He will be catching passes from junior college transfer Ezekiel Payne, who won a three-way battle for the starting job. Running the ball will likely be some combination of seniors Shawntay Mills, James Budgett, and CSU-Pueblo transfer John Mumphrey. The Cowboys' defense is led by second-team RMAC selection Trejen Lawrence on the defensive line along with Rashuan Williams, Jacobe Mills, and Joseph Gutierrez. Linebacker Roderick Woods will also be heard from as well. How Highlands works in their many new players will go a long way toward determining where they go this season.
With all the new players coming in for Highlands, there may be some growing pains, and there might be potential for an upset here if the Greyhounds can move the ball effectively. This game looks to be close and goes to the home team. Highlands by 4 to 7 points.
Chadron State (RMAC) at D2Football.com #8 Angelo State, 7:00 PM Central Time
Series History: Angelo State leads 2-1
Last meeting: 2021 (Angelo State won 28-24)
LSC versus RMAC – Part 2.
Chadron State finished with a 6-5 record in 2021 and got out to a 24-0 lead at home last year against Angelo State before the Rams matched the Eagles and then some with 28 unanswered points of their own to win 28-24. The Eagles, who will want to establish the running game, only managed 72 yards rushing on 33 carries in last year's matchup. CSC will have a new quarterback in Northern Arizona transfer Heath Beemiller and will rely heavily on running backs Jeydon Cox and Dorian Collier, who combined for over 1000 yards between them in 2021. Returning defensive players include linebacker Joey Geil (66 tackles) and defensive back Brendan Brehmer (55 tackles) and defensive back Bobby Peele (6 interceptions)
CSC is working in new players and will likely be better later in the season. Angelo State is a veteran team, especially on offense, and they will be ready to go. Will the Rams get caught looking ahead to the trip to Colorado Mines? I don't think they will. Angelo State takes it by 14 to 17 points.
Western Oregon at Division 1 FCS AFCA #20 Weber State (Big Sky), 6:00 PM Mountain Time
Series History: First meeting
Western Oregon facing a Big Sky conference team is nothing new. Last year, they faced Big Sky member Portland State for what was the twenty-fourth time. The Wolves didn't disappoint either, even in a loss. WOU trailed 7-0 at halftime and their defense held the pass-happy Vikings to just 21 points in the 21-7 loss. This year they face a Weber State team that is ranked number 20 in the preseason AFCA FCS Top 25 Poll and picked to finish fourth in the deep Big Sky Conference.
The Wildcats will start Bronson Barron at quarterback, who has been solid when he's been able to play. Ty MacPherson will be his top target in the passing game, but Devin Ford has gotten attention during training camp and should catch his share of passes. On the offensive line, Wildcats coaches think Jordan Lutui is a possible NFL prospect. Weber State's defensive front seven is short on experience in spots, but their defensive backfield has plenty of experience with cornerbacks Kamden Garrett and Eddie Heckard and safeties Desmond Williams and Naseme Colvin all either juniors or seniors.
Western Oregon played tough last year in their loss to Portland State, and I expect nothing different from them this year against Weber State. However, the Wildcats are much more talented than Portland State was last year, and that talent difference will show. Weber State by 21 to 28 points.
The following games are on Saturday, September 3:
Southwest Baptist (GLVC) at Texas-Permian Basin, 6:00 PM Central Time
Series History: Texas-Permian Basin leads 1-0
Last meeting: 2021 (Texas-Permian Basin won 24-16)
The Bearcats of the GLVC come to UTPB looking for revenge for their loss from 2021. UTPB was up 24-9 in the fourth quarter and a late SBU touchdown provided the margin of victory. Quarterback Cooper Callis was SBU's leading passer with 289 yards and leading rusher with 31 yards. Callis accounted for both SBU touchdowns, one passing and one rushing. Wide receiver Carson Preston had 108 yards receiving. Linebacker Coleton Smith, who led SBU with 161 (61 solo) tackles in 2021, was the Bearcats' top defender and Division 2's leader in total tackles. All three are returning in 2022, with Callis as the GLVC Offensive Player of the Year two years running. SBU was picked to finish fourth in the GLVC in 2022.
UTPB will look to Dylan Graham to lead the offense, which returns running back Kevin Young Jr. (337 yards) and top wide receiver MJ Link (1011 receiving yards and 13 touchdowns in two seasons). Linebackers Derrian Forge and Hayden Kelly, along with defensive back D'Ondre Robinson lead the defense.
Southwest Baptist has players who may challenge the Falcons' secondary. However, when comparing two teams that are both picked to finish in the middle of the pack of their conferences, it comes down to which conference is more likely to be the deeper conference, and I think that is the LSC.
Colorado State-Pueblo (RMAC) at Midwestern State, 6:00 PM Central Time
Series History: Colorado State-Pueblo leads 1-0
Last meeting: 2015 (Colorado State-Pueblo won 26-17)
LSC versus RMAC – Part 3.
The CSU-Pueblo ThunderWolves hope for a resurgent 2022 after finishing 6-5 in 2022. They were picked to finish second in the RMAC, ahead of 2021 playoff team Western Colorado. It won't be easy. They might have the toughest first month of the season of any team in the nation – After Midwestern State, the ThunderWolves host Grand Valley State, Western Colorado, and then go to Colorado Mines. It is not impossible to see CSU-Pueblo start 0-4 in 2022 against this competition. Steven Croell looks to start at quarterback for the ThunderWolves although Leslie Richardson III has been impressive in training camp. Running back Nick Bingham is the top returning rusher, and receivers Max Fine, Andrew Cook, and Nigel Mitchell all return. Linebacker Max Gonzales is the top returning defender, with 88 total tackles and 7.5 tackles for loss in 2021.
This might be the tightest game of the week, so I'm going to flip my Texas Lucky Penny and…it comes up Texas! Seriously, though, I think both teams will be playing with some desperation after missing the playoffs in 2021 and both want a strong start. MSU's offense, led by returning quarterback Dillon Sterling-Cole, will do enough to keep the game close, and even with CSU-Pueblo returning many of their skill players, their offense isn't as strong. Mustangs by a field goal in a low-scoring game.
A side note – I do have a "Texas Lucky Penny" that I've had for over 20 years now. It's a penny with the shape of Texas cut out of it. It was a gift from a friend who I went to grad school with who is a Houston native and now lives in Dallas. I had it with me when I had my first interview for a full-time teaching job, and I got the job. For someone who isn't all that superstitious, I do take it with me when something big is on.
Adams State (RMAC) at Western New Mexico, 6:00 PM Mountain Time
Series History: Adams State leads 38-23-3
Last meeting: 2021 (Western New Mexico won 35-17)
LSC versus RMAC – Part 4.
WNMU's only win of 2021 came at Adams State, who themselves only had one win in 2021, against Fort Lewis. Adams State returns two of their top receivers, Elijah Harper (653 yards and 7 touchdowns) and Jordan Simon 282 yards and one touchdown), but lost receiver Bryce Hampton to Purdue of the Big Ten. Both top passers from last year's team, John Buksa and Bradley Smith, are also gone with UNLV transfer Marckell Grayson the lone Grizzly quarterback to have thrown a pass last year. Grayson or San Diego State transfer Mark Salazar will make the start against WNMU. Defensive back Riley Trayer is Adams State's top
Both teams are trying to work their way up and win more games. With WNMU's Devin Larsen as the most established offensive player on either team and possible issues at offensive line for Adams State, I think that gives the Mustangs the advantage in a close one. WNMU by a touchdown.
North American (NAIA, 0-1) at Texas A&M-Kingsville, 7:00 PM Central Time
Series History: First meeting
Oh boy, here we go again. Last year I covered two games involving Lincoln University of California, a college with barely 500 students who was fieldling a football team whose lineups changed from week to week. They even had a few players go full "ironman" and play on both sides of the ball. Central Washington scored 92 on them and took knees for most of the fourth quarter, otherwise they would have gone well over 100 points.
North American University is based in Houston and was very recently accepted as an NAIA member, which is more than I can say for Lincoln. One article about NAU compared them to the Bishop Sycamore "high school" that became quite infamous last year for not being a real school. There's other stuff about NAU from the article that I didn't want to mention here. NAU did manage a 5-4 record in 2021, however, three of those wins came against two-year colleges and only one of those wins came against an NCAA team, Division 3 Sul Ross State.
NAU has already played in 2022, losing 54-13 to fellow NAIA school Southeastern University of Lakeland, Florida. NAU's leading players from this game were quarterback Randal Moore, who threw for 169 yards on 17 of 46 passes, one touchdown, and one interception. Running back Derodrick Green-Hadnot ran for 49 yards on 9 carries and scored a touchdown. Five receivers caught three passes, with wide receiver Josh Neal catching Moore's one touchdown pass. Braden Hay was NAU's top defender, making six tackles and grabbing an interception. It should be noted that the NAU athletics website hasn't been updated with a 2022 roster, so please note that positions listed here are guesses.
This game won't be close or competitive and will be a nice practice for the Javelinas. Maybe they can get the third (or the fourth team, or the walk-ons) some live game action. I just hope no one on either side gets hurt. TAMUK by at least 35 points.
Here's a link to the article about NAU I referred to in this game preview: https://brobible.com/sports/article/north-american-university-college-football-team/
D2Football.com #15 Western Colorado (RMAC) at West Texas A&M, 7:00PM Central Time
Series History: West Texas A&M leads 4-0
Last meeting: 2013 (West Texas A&M won 48-21)
LSC versus RMAC – Part 5.
Western Colorado is bringing back their top offensive players in running back Josh Cummings and quarterback Connor Desch, but the Mountaineers struggled offensively late in 2021 against better opposition, scoring 23 in a win against Colorado Mesa, 14 against CSU-Pueblo, and 24 in their playoff loss to Nebraska-Kearney. However, the Mountaineers' strength is their defense, which was the best in the RMAC in 2021 and ranked fourteenth in the nation in team tackles for loss last year.
The major battle in this game will be in the trenches. West Texas A&M brings back their entire offensive line from last year and Jarrod Compton wants time to run against the Western Colorado defensive front, who wants to get in the backfield to cause negative plays for the Buffaloes.
This and the CSU-Pueblo/Midwestern State games were the toughest game of the week for me to have a take on. For me, it came down to whether I am buying or selling on West Texas A&M. Right now, I'm buying. The Buffaloes had a strong second half of the 2021 season and many players responsible for those wins are back in 2022. They had a 7-4 season last year and I think they will be better than that in 2022. They will use their veteran offensive line to grind out yards and win a nail-biter at home. West Texas A&M by 3 to 6 points.
Simon Fraser is the only LSC team not playing this week. They start their season on Saturday, September 17 hosting fellow LSC newcomer Central Washington at SFU Stadium. Their September 10 game against Montana State-Northern was cancelled and four of their home games moved to Blaine High School in Blaine, WA due to travel difficulties related to Canada's COVID-19-related travel regulations. Canadian fans could watch future SFU opponent the University of British Columbia host the University of Alberta on Saturday, September 3.